Fierce, flamboyant and full of life—that's the full Harvest Moon in firecracker Aries. On Monday, September 24, 2018, at 10:52PM EST, get ready for some big personalities to take the stage as the Aries full moon rocks the skies!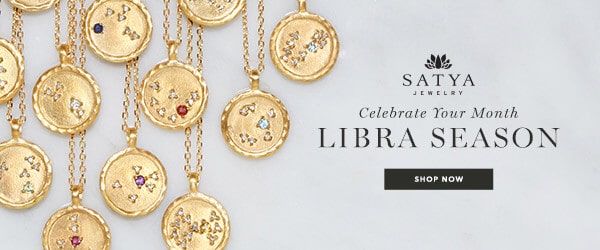 At the full Harvest Moon in assertive, headstrong Aries, there's just no hiding out during this lunation, so embrace your inner show pony! You can tap into your inner Sasha Fierce at this potent lunation with an alchemical full moon ritual. 
Ritual: Walk of Fame
It's hard to be humble when an Aries full moon is rocking the skies. But hey, maybe this whole modesty thing is a little overrated. For this ritual, we'll toss humility out the window and shower ourselves with loving praise instead. It's time to take a self-authorized walk of fame, and OWN the things we love about ourselves and our lives.
Did you just score a major victory at work? Share about it on social media; set up a celebratory dinner to revel in your victory with close friends. Did you recently remodel your kitchen with your killer eye for design—or curate a sexy-stylish fall wardrobe that's a fusion of Beyonce and Solange? ("So Beyonge, baby!") Set up a photo shoot or give everyone a tour with on Facebook Live. If you're self- employed, market and promote your services, directing people to your website with photos and links. There could very well be some eager future customers sitting in your very own social network. Why not offer a discount code to generate new sales today? A true win-win.
There is an art to this however, so before you unleash, check your motives. Are you being vengeful in any way—as in "I'll show you!"? Could your bragging incite a needless round of competition and jealousy? If your actions are in any way meant to make others feel "less than," please consider tweaking your message. Aries energy is confident and bold; it doesn't need to put other people down to build itself up. In its noblest form, Aries wants to inspire, uplift and celebrate individuality. Just visualize Aries feminist grand dame Gloria Steinem or powerhouse ram Chaka Khan singing "I'm Every Woman."
For some, the Walk of Fame will require a totally new way of presenting yourself. If you're the self-deprecating sort, la luna lays down the gauntlet. Instead of making a disparaging remark (even as a cynical "joke") say something nice about yourself instead. When people compliment you, say thank you, not, "Oh no, no, no." And if you're too shy to "brag" in public, simply silencing your inner critic can be a huge leap in the direction of progress. Give yourself some praise for that!
Other Ideas:
Try a martial arts or boxing class to summon the Aries warrior spirit.

Feel the fire! Write an angry letter—and burn it (safely) instead of sending it to the person who pissed you off. You'll be able to express yourself more diplomatically once you've unleashed the initial round of rage.

Invest in your self-development by signing up for a class or booking a private session with a coach or consultant.

Try on red lipsticks to find the right shade of crimson for your skin tone.
FALL SALE: 50% off all 2018 Horoscope Guides!