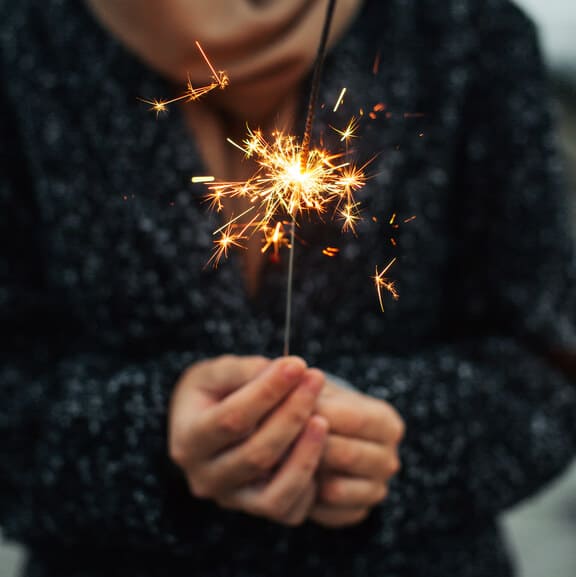 Clear away the champagne flutes and noisemakers. Your January horoscope announces itself with a bold supermoon that ignites our intuition and a flood of feelings. With five planets piling into can-do Capricorn by mid-January, we can channel these emotions into concrete action.
Talk about an epic start to the New Year! January is bookended by two full moons on the 1st and the 31st—a rare double-header since there's normally only one full moon each month. Both are potent supermoons and the second one (a.k.a. the "blue moon") is also a total lunar eclipse.
January 1 serves up an emotional Cancer full moon, which helps us add some heart (and heft) to our 2018 resolutions. Goals are great, but think beyond just crushing career milestones or quitting a bad habit. Caring Cancer asks: Where could your life benefit from more intimacy and connection in the coming year?
Setting intentions with a group of people can be extra powerful because you've got a few witnesses to cheer you on—and hold you accountable. Gather a few of your nearest and dearest people for a New Year's Day ritual. Set out the leftover artichoke dip and crostini or serve a hangover-helper brunch (Cancer energy loves to nurture and feed). Then, let the bonding begin!
There won't be any going gently into the new year (more on that in your 2018 Yearly Horoscope.) On January 6 we get another java-jolt from above when unpredictable Uranus ends a five-month retrograde in fiery Aries. Suppressed anger could surge, or people could act in knee-jerk and irrational ways over the next few days as Uranus "stations." That same day, fiery Mars and expansive Jupiter make an exact meet-up in secretive Scorpio, which could fan the flames or drive up jealous, vengeful behavior. But if you channel this energy wisely, you could have a breakthrough. Passions reach peak levels, and ideas move into action quickly. If there was ever a make-it-happen moment, it's this one. Choose your target…and strike!
Luckily, this month is anchored in the middle by a grounding Capricorn new moon on January 16. With a whopping five heavenly bodies in the Sea Goat's sphere that day (the moon, the Sun, Mercury, Venus, Saturn AND Pluto), our 2018 goals and resolutions will really start to take root.
January 31 serves up the month's second full moon, and this one is also a groundbreaking total lunar eclipse in expressive Leo. Eclipses arrive to sweep away all that no longer serves us. They can reveal shocking information or change our plans without warning.
Under these eclipses, everyone on the planet is learning to balance Leo's take-charge flair with the cooperative and humanitarian Aquarian approach.
The January 31 eclipse is the culmination of the August 21, 2017 Leo total solar eclipse that swept across the United States. Its "path of totality" left us with a trail of vision-saving paper glasses (and Instagram feeds full of rooftop parties and backlogged country roads). As a supercharged new moon, last summer's eclipse called us to reckon with our own selfishness and egos. Now, we can use our light to serve a greater cause—not just to court attention or be "on top."
Today is the midpoint of an eclipse series falling on the Leo/Aquarius axis between February 2017 and January 2019, which is reframing our relationship to power. When should you be the decision-maker and when is it better to be a team player? Too much "me-first" Leo can create dictators and selfish agendas. But an excess of cooperativeness leaves NOBODY in charge, which can rouse chaos and prevent us from getting things done.
Eclipses reveal extremes, and we've certainly seen some vivid examples of both good and terrible leadership over the past year! What can we learn from it all? It's time to go beyond criticizing and blaming. January's eclipse—and indeed, its action-driven energy all month—invites us to "be the change we wish to see in the world."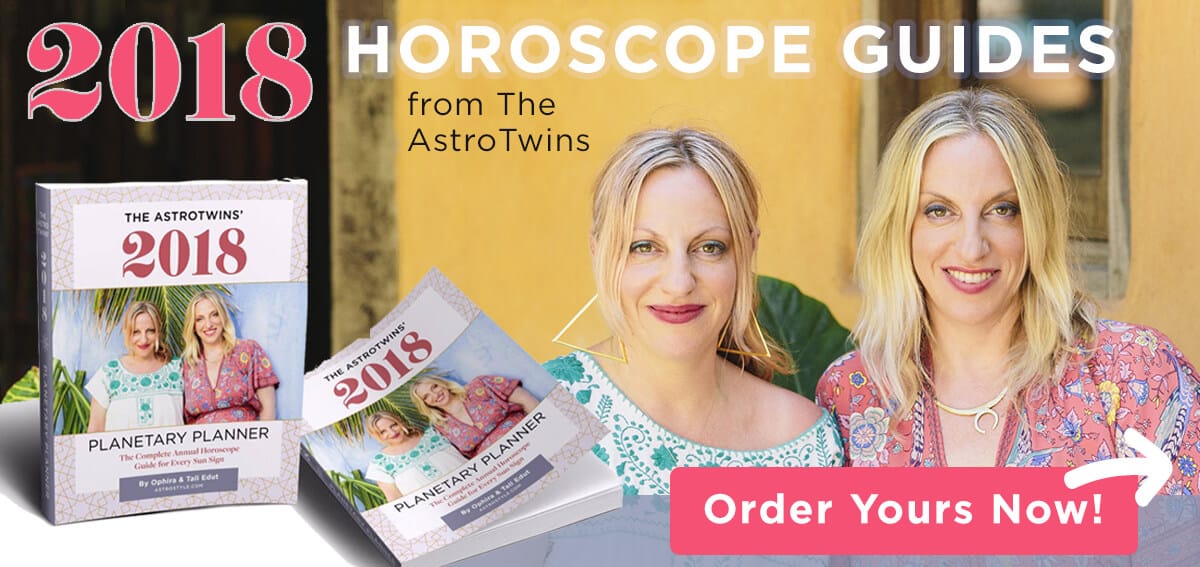 Photo Credit: Stocksy