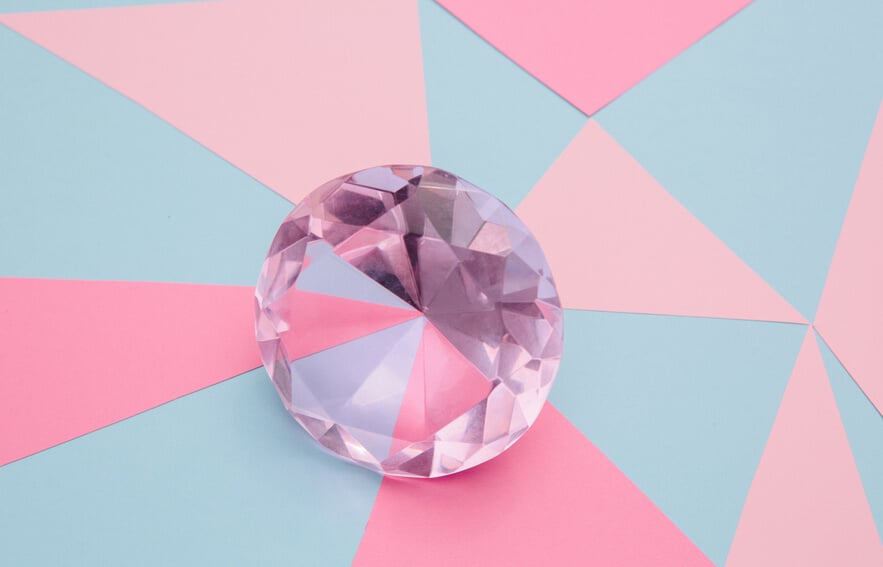 Thou giveth spring fever! On March 31, 2018 at 8:36AM EST, the luminous Libra full moon wakes up the slumbering romantics in us all. It's time to turn on your love light—and make it a high beam.

The Libra full moon—known as the Full Sap Moon by some Native American tribes—is also the second "blue moon" of 2018, because there are two full moons in January and March this year.
Messenger planet Mercury will be retrograde during this lunation so we have to watch out for the "all talk, no action" types. Given Mercury retrograde's propensity for recalling the past, this full moon could spur a romantic reunion with the one that got away—or reopen a lover's quarrel that needs to be completed in order to truly move on. La luna will also be locked in a tangled angle (a 90-degree square) with subterranean Pluto, stirring up intense feelings we didn't even know we had!
You can harness the potency of these partnership-driven moonbeams with an alchemical full moon ritual to attract intimacy.

Ritual: Aphrodite Altar
Energy flows where your attention goes, which is why visual reminders are always such an important cue in the manifestation game. With lovestruck Libra, a lofty air sign, as the pilot light of this lunation, why not make an altar to Aphrodite, the goddess of amour?
To create your altar, start with a base. You can use a beautiful cloth or scarf. We recommend a tray so that you can move it around to different areas of your home. Gather objects that are symbolic of love and romance: candles, angel cards, crystals, jewelry and trinkets that stir the heart. Print out artwork of Aphrodite or couples that inspire you; you can also place snapshots of you and your beloved on the altar. If you're single, choose anything that evokes the feeling you hope to have when you're in love. Objects from nature like leaves, pine cones or fruit can also be symbolic of bringing vitality to this area of your life.
During the Libra full moon, we love to burn candles on the altar. If you are releasing any pain from a breakup or a recent lover's spat, use a black candle which will absorb that energy and transmute it. Then, after the black candle has melted down, burn a white one to invite in new energy.
With Mercury spinning backward in retrograde motion, it can be helpful to write down anything that you're releasing on paper and place it under the black candle—or even burn the list with the black candle's flame. Simultaneously, write a wish list for your love life and place it under the white candle while it's burning, then slip it under a crystal or another symbolic object on the altar. Meditate daily at your altar until the next new moon, two weeks from now. Even a minute sitting with your sacred objects can do wonders to help you manifest your quixotic dreams.
Other Ideas:
Write two love letters: One to yourself and one to the object of your affections. If you're single, write this note to your future soulmate. This can be a powerful tool for attracting the love of your life!
Have a candlelight dinner with your amour or your best friend.Go on a museum date or pick up a pair of tickets for a cultural event like a concert, film screening or theater performance.
Treat yourself to a signature piece of jewelry that you can wear every day, like a charm necklace with a meaningful symbol or a pair of stud earrings.
Put "pairs" of objects in your home to invite the energy of two.
Photo Credit: Stocksy
Make the most of your 2018 with The AstroTwins' 2018 Planetary Planner to guide you through the whole year—your must-have map for love, money, health and more.
Get yours now!