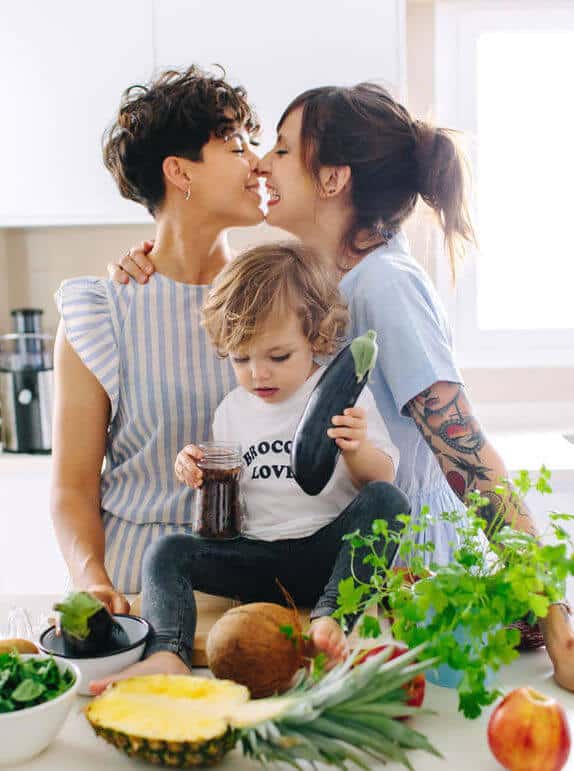 Guest astrologer and wellness alchemist, Stephanie Gailing, MS, shares her wisdom for staying healthy during every solar season!
From September 23 to October 22, the Sun dances through harmonious Libra helping us tap into the diplomatic, equitable and relationship-oriented qualities that this star sign represents. This month-long cycle may infuse our lives with beauty, sociability and balance. Use the following self-care strategies to fine-tune your wellbeing, foster vitality and reduce stress!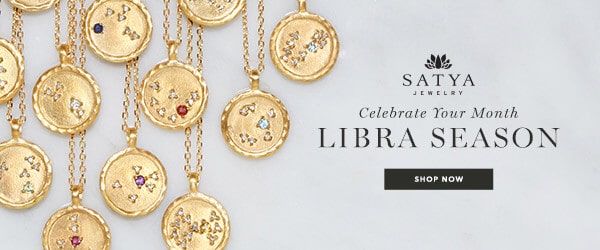 Turning to wellness astrology, aka "Healthstrology," and keeping in mind the unique strengths and vulnerabilities of Libra, we can find some pretty stellar ways to foster vitality, reduce stress and fine-tune our well-being, so that we can harvest better health and immunity.
Below you'll find self-care strategies to feel your best during Libra season.
Libra Wellness Mantras:
I strive for peace
The true source of beauty is within
Work-life balance is important to me
Libra Stress-Reducing Allies:
Social engagements with friends
Art and cultural events
Diplomatic gestures and actions that inspire harmony
Wellness Arena
In wellness astrology, different aspects of our anatomy and physiology accord with the twelve zodiac signs. Those that are associated with Libra include the lower back, kidneys, and skin; Libra is also associated with regulation of blood sugar.
Body Focus
Support Back Health
As it's a time for promoting peace and harmony, there's a tendency during this month to bend over backwards for others. And while being accommodating and gracious may have its benefits, it isn't without its stress, which could take hold in the Libra-ruled area of the lower back. It's a great time to focus in on this part of the body, with massage and acupuncture being wonderful go-to's for promoting back health.
Fitness approaches like Pilates and Gyrotonics can help strengthen and fortify the back, while good workspace ergonomics (hello, comfortable and supportive chair!) can also be helpful. And while the fashion focus of Libra season could have us wanting to don our stilettos more often than not, remember that unsupportive shoes—including those stylish high heels—can throw a back out of whack.
Stress-Reduction
Surround Yourself with Beauty
Beauty is what the proverbial doctor ordered during Libra season. It's what our hearts call for and when surrounded by things that are artistic, stylish, or reflect great design, we may find ourselves feeling more at peace (itself a goal during this time). This doesn't have to be an expensive prospect: getting yourself flowers each week, lighting that aromatic candle you had stowed away, and listening to music are some low-cost tickets to infusing more graciousness in your life. Or, go to a museum and stroll through the rooms of great art, scan style blogs and Pinterest boards to see the current trends, and read the latest issue of Elle Décor (or even the Ikea catalog) to be inspired by home design ideas to fill your life with more beauty.
Socialize, Don't Isolate
If you're feeling stressed, call a friend. If you need to maneuver through a challenge at work, connect with a trusted colleague. If you need a pick-me-up, throw an informal and impromptu party. It's the time of the year to more greatly engage with others, who can serve as mirrors that reflect back to ourselves, so that we can stand in a space of greater self-understanding. Plus, Libra season is about being social and having fun; and while doing solo activities can be rewarding, chit-chatting with your BFF late at night or rabble rousing at a bar with a group of friends definitely offers its own direct path to feeling a little more joy.
Self-Care
Eating Guidance
Infuse Meals with Graciousness
By making dining experiences one of artistic beauty, we can get greater enjoyment from our meals. Not only will they be more soulfully nourishing, but by having them be filled with aesthetic delight, we'll want to savor our meals and eat more slowly, which enhances the nourishment we get from nutrients. Pretty plates and serving pieces can add a sense of luxury to the simplest of meals. Enjoying wine from a crystal glass will have it taste more delicious than serving it in just any old cup. Use candles, placemats and napkins to transform your kitchen table into a dining table, and add a plethora of pleasure and elegance to any meal, whether it's a multi-course feast or Chinese takeout.
Foods to Consider
Artichokes
Artichokes are a food associated with Venus, the planetary ruler of Libra. This makes perfect sense, since not only is the eating of artichokes a highly sensual act, but the taste and texture of both the petals and the heart are absolutely delicious. This fact wasn't lost on the ancient Romans who held artichokes in high esteem for their reputed aphrodisiac properties. In addition to being luxurious, they can also help fine-tune your health as they are a good source of folic acid, fiber and potassium. And while this multilayered vegetable may seem complex to cook, it actually is quite simple to enjoy it at home.
Berries
Bursting with color, berries are yet another Venus-ruled food. Their sweetness can add a candy-like pop to a recipe, and they can serve as a very satisfying alternative to sugar-laden desserts. Sweet berries are considered a low to medium glycemic index food, and therefore won't cause an upswing in blood sugar levels like many other fruits. With deeply vibrant hues that reflect a concentration of phytonutrients, berries offer a wealth of antioxidants and anti-inflammatory nutrients, like fiber and Vitamin C.
Flower Essences
Scarlet Monkeyflower
During Libra season we could find ourselves with a heightened sensitivity to injustice. And yet, flowing with the desiring-of-beauty and keeping-the-peace energetics of this time, we could find that as much as we connect to discord we don't want to express upset or anger, as these are not "pretty" emotions. And while we could do our best at this grace-under-pressure game, continually suppressing negative feelings can contribute to a sense of inner disharmony and undesired outbursts. Scarlet Monkeyflower can help you honestly connect with and express your full range of feelings during Libra season, so you can maintain emotional equipoise.
Scleranthus
Libra season is a time for diplomacy. We meditate on resolution, most notably through looking at and honoring both sides of the proverbial coin. Yet, with all the weighing and measuring we are inclined to do, there's also the inherent fear of making "the wrong choice" and with that, making decisions may become a painful process. If you find yourself being overly wavering or swirling in the winds of indecision, try Scleranthus flower essence. Not only is it known for encouraging decisiveness and strengthening inner resolve, but it is also a remedy that some people also use for seasickness, another form of wavering, and that being-on-shaky-ground feeling.
Spa Treatments
Sugar Body Polish
With Libra ruling both the skin and all things sweet, a sugar body polish is a great wellness treatment for this season. Not only does sugar's granular texture help slough off dead skin cells, but sugar also contains glycolic acid, which adds to its exfoliation properties. Polished skin not only looks healthier but IS also healthier as it can breathe easier and shed impurities more readily. You can buy pre-made polishes or try DIY versions by mixing together brown sugar and coconut oil. If you want to get artistic, you can also add a host of colorful and fragrant ingredients to custom design a polish that meets your aesthetics.
Facials
Even if beauty is only skin-deep, it's still important to take care of your epidermis. Facials can do wonders for keeping your skin healthy and having it glow, helping you to feel beautiful inside and out. And while you can get a professional facial at a day spa, it's easy to do one at home. Cleanse your skin, use an exfoliating scrub to remove dead skins cells, and then apply a warm wet washcloth to your skin to open your pores. Use a mask that's skin type-appropriate (clay for oily skin, gel for dry skin), and then generously hydrate your skin by applying a swathe of moisturizer. And, of course, avoid picking your skin or squeezing your pores; it's tempting to do but usually does more harm than good.
Relaxation Practices
Feng Shui
The desire for balance isn't limited to our relationships during Libra season, but can also extend to our environment. It's hard to feel inner alignment if our surroundings feel out of whack. To enjoy a deeper sense of harmony, consider adding a touch of Feng Shui to your living and/or work space. Known as the Chinese art of energy flow, Feng Shui uses color choice, furniture positioning and auspicious items to clear blocked energetic disturbances in rooms thought to be obstacles to acquiring good fortune and optimal health. And par for the course for Libra season, Feng Shui is also used to attract love and relationships.
Exercise with A Partner
Looking for an additional spark of motivation to help you get in shape? Instead of going solo to that yoga class or taking a walk alone in the park, invite a friend.
Not only will the exercise work your muscles, regulate your blood sugar and reduce your stress, but you'll get to enjoy it while having a social experience, which is always ideal during Libra season. Another great and graceful way to exercise is to take a partner dance class, learning one of the rhythmic duo dances like tango, salsa, or Kizomba dance. Not only will dance get your blood pumping, but as you rhythmically move in step with your partner the soulful sensuousness may also get your heart racing—in the most romantic sense!
Read or Write Poetry
Wanting to do the right thing, we could become so concerned during Libra season whether our words or actions might rock the boat, that we restrain our true self-expression. One way to remedy this, and to return us to the romanticism that is a gift to be experienced during this time, is to infuse your life with more poetry. Reread your old favorite poems, or explore new ones by roaming the poetry section of your local bookstore or library. For daily inspiration, sign up for Poets.Org's "Poem-A-Day", a free email that delivers rhythmic beauty to your inbox each morning. And, if you feel called, try your hand at writing Haikus! These poetic verses—composed of just three lines and seventeen syllables—can provide you with the opportunity to balance the desire for self-expression with the need to maintain a well-defined order; something in and of itself is so perfectly Libran.
Disclaimer: This information should not be used for diagnosing or treating a health condition or disease and is not intended as a substitute for consulting with your physician or healthcare provider.
About Stephanie Gailing
As an astrologer and wellness consultant, Stephanie Gailing weaves together stellar insights, flower essence therapy, dreamwork, and compassion-based coaching. Author of Planetary Apothecary, Stephanie offers Stellar Guidance Sessions, teaches workshops, writes about holistic well-being, and crafts custom-designed flower essence elixirs. Stephanie's latest offering includes her Inspiring Dreams webinar series that features classes on astrology and dreams, self-care strategies for sleeping better, how to remember your dreams and more. Based on Whidbey Island, outside of Seattle, she frequently travels to New York City, and works with clients all over the world.

FALL SALE: 50% off all 2018 Horoscope Guides!