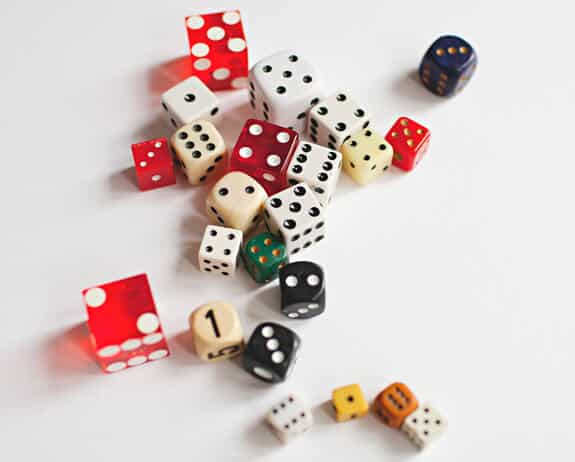 2018 brings the 11/2 Universal Year, a master number in numerology, the study of the energetics of numbers. Discover how your Personal Year number for 2018 will play out for you in March in our monthly series.
Our resident number-guru Felicia Bender, The Practical Numerologist, joins us on AstroStyle every month to give you a different kind of forecast, one that will complement your Monthly Horoscope.

Welcome to 2018! You're starting with a clean slate in January with a new Personal Year Cycle, and therefore, your Personal Month will also start fresh. To find your new monthly Numerology prediction, you'll have to do a wee bit o' math to calculate your Personal Year Number—see instructions below—which influences your whole year (from January 1 until December 31, 2018). Tap into the energy to plan for the month ahead!
Your Personal Month forecast has CHANGED in 2018 for the 11/2 Universal Year.
READY, SET, CALCULATE:
Find your Personal Year Number for 2018
• Take your birth date (for example): 3/24/1984
• Now replace the year you were born with the current year: 3/24/2018
• Now add those numbers together like a long addition math problem:
3 + 2 + 4 + 2 + 0 + 1 + 8 = 20
• Digit down to a single-digit number, so keep adding: 2+0= 2
• If this were your birthday, you're experiencing an "2" Personal Year in 2018.
YOUR MARCH 2018 NUMEROLOGY FORECAST
In numerology, 2017 marked the beginning of a new numerological cycle with the 1 Universal Year. In 2018, we've made a major, spiritual shift to the Master Number 11/2 Universal Year.
If you're having a 1 Personal Year
March is a 4 Month
Since this is a big year of new beginnings, understand that the month of March demands that you be in tip-top shape, both personally and professionally. Some of last month's career opportunities may begin to develop and take shape in an "it's about time" sort-of way. That significant shift you've been looking forward to may also begin in March, but only if it's accompanied by considerable effort, engagement, and focus. Your old reality is ending and yet your new one hasn't firmed up quite yet. The work you engage in this month sets the wheels in motion. You'll need to slow down, take care of details, organize and manage, and embrace the step-by-step process it takes to get 'er done. You'll see some of the puzzle pieces start coming together, so it should actually feel quite exciting. Understand that this is the time to pull out your best logical and practical hats and wear them all month long. Yet also understand that the energy related to the 4 can usher in some feelings of limitation that can feel overwhelming. You can turn even the smallest glitch, challenge, or issue into a monster whose only mission is to annihilate your dreams, goals, and best intentions. Simmer down and act rather than react. Keep your eye on the prize and breathe into it.
If you're having a 2 Personal Year
March is a 5 Month
This is a slower, patience-building year all the way around so take advantage of the more frenetic energies March brings your way—it can offer you a boost of energy and shake things up a bit—in a "off the beaten path" sort-of way. You're likely to meet new and interesting people this month, so make sure to say yes to new social invitations that come your way. Since it's your "us" year, focus on anything having to do with getting together with a group or focusing one-on-one time with your S.O. or any other VIP. This is a great time to stretch your wings and get involved in something that piques your interest in the "fun department." There's a chance for travel around March 7 or so. This could be a short jaunt for work or play—or a little work/play combo. So get out your carry-on bag and get ready to take a break from the daily grind. This month offers some opportunities for change and advancement. Focus on lightening up, pursuing some fun, and exploring whatever makes you feel un-caged and free. You sex appeal will be radiating like a dazzling disco ball. Get your sexy back this month.
If you're having a 3 Personal Year
March is a 6 Month
March ushers in plenty of exciting activity during the first week or so—and some of the activity is carried over from last month. Time to catch your breath, because most of March employs a more methodical pace. It's your year for emotional self-expression, so ante up and jump to it. Overall, March has all the makings of a red-letter month, with an emphasis in time spent with family, close friends, and your significant other. Around March 9 or the 15th you may find it an opportune time for fun with your own kids—or the children in your life (including adult children and fur babies!). Even if it's a stretch, attempt to resolve differences of opinion with parents or other close relatives on or about March 18. A light touch can be extremely helpful. Why not consider a new approach to dealing with some of these persistent family issues? Think outside of your own box. You might be amazed at the way you can clear up some long-standing misunderstandings and start fresh when you get out of your own way. This is a great month to heat up the fire in your love life. Haul out the fragrant candles and bottle of bubbly! This can also be a month for heightened commitment in the love department or a time where you just so happen to meet someone who could be a contender for "the one." Magic happens when you reveal the true you.
If you're having a 4 Personal Year
March is a 7 Month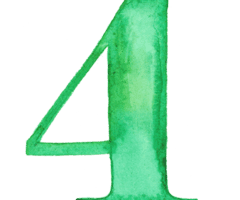 It's your task to lay the foundation for security and lasting systems for the future. Oh, that always sounds so arduous, doesn't it? You have plenty of irons in the fire in March and yet it might feel disconcertingly serious and introspective. It's a contemplative time right now. Allow yourself a moment to step out of the fray and regroup. This is the time to begin putting your ideas into concrete form, however that plays out for you. This is can work-related, family, relationships, health—or perhaps all of the above. You may want to spend a good part of the month on your own contemplating your desires, motives, and what you want to see come to fruition. Know that while you might feel a bit low-energy, you'll still need to buck up and put in the hours. So start your attitude adjustment at the get-go. If you kvetch about all the work you have to do, you aren't going with the flow and then the demands will get you down! Instead, focus on how great you'll feel when you see the tangible results of your efforts. It'll be so worth it. This is a month for planning rather than doing.
If you're having a 5 Personal Year
March is an 8 Month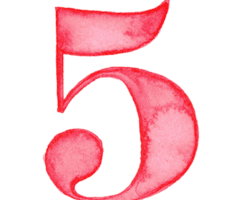 By now, you should be feeling the energy of change and are beginning to expect the unexpected. It's the year to embrace all that's new and it's definitely a year for advancement. Even though there's an element of uncertainty, the month of March is pressuring you to focus on a definite goal and then be resourceful enough to tweak and adjust along the way—yet at the end of the day, you'll be required to have something to show for it. Thinking "business" and in business-like terms will be greatly beneficial as you ready yourself for forward momentum March brings to you. Action is the theme for the month. Understand that you'll be required to step into your sense of self-confidence and personal power. Give yourself permission to focus on opening up to a new direction that can bring you more in the way of personal freedom. You're meeting new people who are off of your beaten path this year, so use it to your advantage. This is a progressive time meant for stretching and enlightening you and allowing you to see yourself and the world in a more expansive way. You're more than likely thinking about your finances more than usual this month. It can be a month where you make strides in advancing your financial picture—or it can be a time where you might sustain a few "losses." Don't despair. Tap into your resilience and go with the changes.
If you're having a 6 Personal Year
March is a 9 Month
This is truly a duty-filled year and will test your relationships on a variety of levels. This is often called the "marriage and divorce" year, so know that you're getting it from all angles. Your experiences this year will press you to dig deep within yourself to make decisions about what stays and what goes. The month of March will be buzzing with experiences relating to these themes—home, family, duty, responsibility, and relationships. A number of matters that have been pending since the beginning of the year are likely to be resolved in March. March is all about letting go and completions so keep that in mind and lighten your grip on the old stuff that needs to be cast off. If there's any time to go with the flow, this would be it. Be tolerant and compassionate in both your personal and business dealings, despite the fact that you'll be feeling a bit off-balance. Allow enough time to clarify your own and others' feelings and motivations. Make sure the people you're dealing with feel that they've been heard. And make sure that you place yourself in a position to be heard as well.
If you're having a 7 Personal Year
March is a 1 Month
The transitions that started in February are likely to be completed this month. There's a confusion and grief that can certainly be a part of this period of time. Yet know that in March, some of the next chapter is being born. It won't be totally revealed to you yet, although you can potentially begin to feel slightly more energized and excited about what's coming up. By March 9 or so, please spend some solo time doing something that feels good and as though it's feeding you from the inside out. Take the time and grab any opportunity you can to study, or research areas that you've been putting off or on hold. Choose to work on intellectual affairs or spiritual matters. March is perfect for spending time meditating, contemplating art or nature, or simply sharpening your skill set in any way you desire. Any time spent on internal work is highly supported and very satisfying. Yet how to optimize the energies of the contemplative 7 Personal Year with the independence and initiation of the 1 Personal Month? One way to tap into that initiation is to ferret out some knowledge-building opportunities. This can be through workshops, on-line courses, books, joining meet-ups or book clubs—anything that plays into knowledge gathering and self-help is perfect right now.
If you're having an 8 Personal Year
March is an 11/2 Month
This is the year where you feel more ambitious and feel a deep desire to better your financial conditions—though it's not going to be easy. This year demands your concerted effort, good judgment and business efficiency. Your caution for March is this: Get ready for delays and heightened emotions—with a spiritually elevated emphasis. Continue to implement your plans yet understand that you'll experience some temporary delays and unexpected slowdowns. Take it in stride knowing that the delays will ultimately allow for better timing with projects and plans, despite the fact that you can't really see that right now. Keep it all running as smoothly as you can. It's time to close your eyes, breathe, and make use of some of the special insights you gained during your contemplative time last year. Since you'll feel as though you're walking through a bit of tar this month, why not roll with it and find some interesting outlets that you'll enjoy? Go see a funny movie, head out to mix and mingle with friends, take a cooking class. Read a book for (gasp) fun. Don't be surprised if you gain some unexpected spiritual insights from the most unexpected places.
If you're having a 9 Personal Year
March is a 3 Month
March is "self improvement" month for you, so anything you can do that falls into that category, take the time and take the plunge. Make a point to engage in special activities with family, friends or a romantic interest. If the opportunity presents itself—particularly during the week of March 20—take a short vacation. It can be a work/play break, yet the scales need to tip more toward play. You might find that you have some opportunities to do some writing, present some of your ideas to a larger audience, or tap into your gifts of performance or entertaining. You may even have the opportunity for some light travel. There's a bit of a feeling in limbo that you're coming out from under, so breathe a sigh of relief—March brings a good deal of social activity and some opportunities for fun and lightness. Allow yourself to enjoy anything and everything you can derive pleasure from throughout the month. Say a big yes to spending time in smaller gatherings with family members or close friends, probably around March 12 or the 18th.
Photo Credit: Stocksy

2018 is here: Are you ready to make the most of it? The AstroTwins' 2018 Planetary Planners guide you through the whole year—your must-have map for love, money, health and more. Get yours now!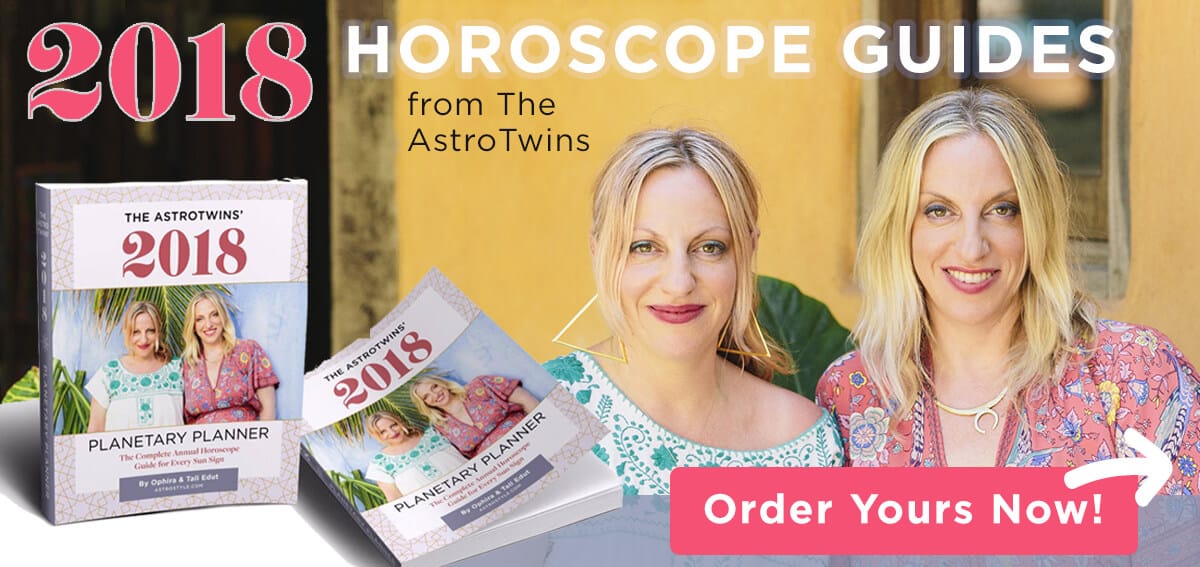 How will 2018's Numerology impact you?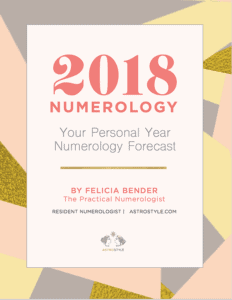 Learn all about your Personal Year number for 2018 and how it will impact you throughout the year. Download our 2018 Personal Year Numerology Guide created by Felicia Bender in conjunction with The AstroTwins.

Felicia Bender, Ph.D is "The Practical Numerologist" and the author of Redesign Your Life: Using Numerology To Create The Wildly Optimal You. To learn more numerology from Felicia, order custom reports and book a reading, visit www.FeliciaBender.com
ORDER CHARTS & SESSIONS WITH FELICIA:
For information on scheduling a private numerology session, click here.
To order a personalized numerology chart, click here.
MORE POSTS BY FELICIA ON ASTROSTYLE:
2018 Numerology: The 11/2 Universal Year
Your February 2018 Numerology Forecast
Your January 2018 Numerology Forecast
Your December 2017 Numerology Forecast
Your November 2017 Numerology Forecast
Your October 2017 Numerology Forecast
Your September 2017 Numerology Forecast
Your August 2017 Numerology Forecast
Your July 2017 Numerology Forecast
Your June 2017 Numerology Forecast

Your May 2017 Numerology Forecast
Your April 2017 Numerology Forecast
Your March 2017 Numerology Forecast
Your February 2017 Numerology Forecast
Your January 2017 Numerology Forecast
Your December 2016 Numerology Forecast
Your November 2016 Numerology Forecast
Your October 2016 Numerology Forecast
Your September 2016 Numerology Forecast
Your August 2016 Numerology Forecast
Your July 2016 Numerology Forecast
Your June 2016 Numerology Forecast
Your May 2016 Numerology Forecast
Your April 2016 Numerology Forecast
Your March 2016 Numerology Forecast
Your February 2016 Numerology Forecast
Your January 2016 Numerology Forecast
Your December 2015 Numerology Forecast
Your November 2015 Numerology Forecast