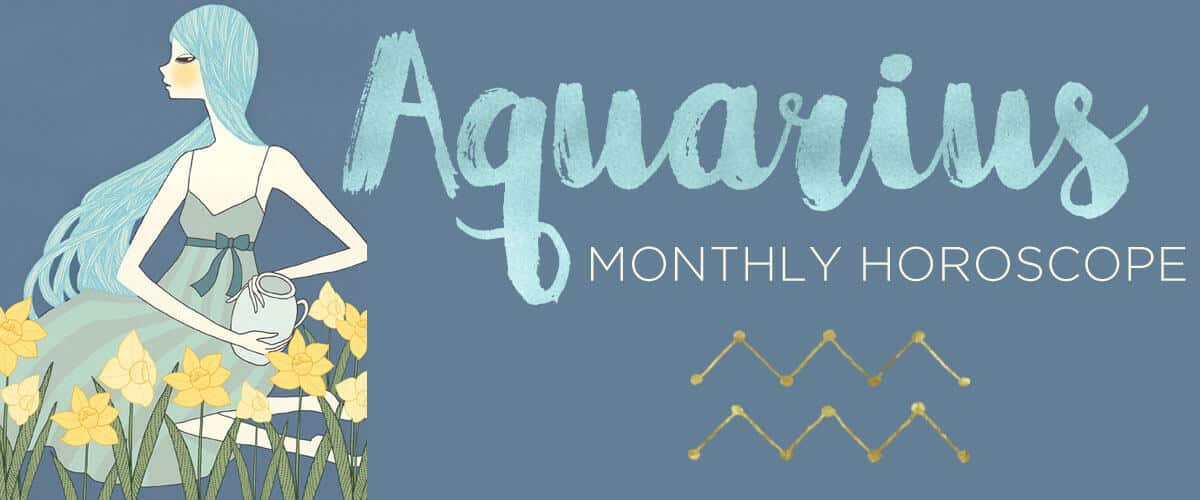 October 2019
Cast a wide net! The Sun is soaring through Libra and your ninth house of expansion, travel and adventure until October 23, a month when you feel like anything's possible—and hey, why shouldn't you? This buoyant starmap is further amped up by energizer Mars, which is making its biennial blast through Libra from October 4 to November 19.
Every two years, the red planet arrives to ramp up your excitement to triple-exclamation-point levels—and here it is!!! Never mind waiting for the holidays to travel. If you can slip in a getaway, even for a weekend, this month would be ideal. You want anything but "business as usual" now, making this a stellar time to launch an indie business, sign up for a workshop or class, or to expand your mind by exploring new metaphysical ideas. Shift your perspective on the world and watch yourself attract a whole different set of results.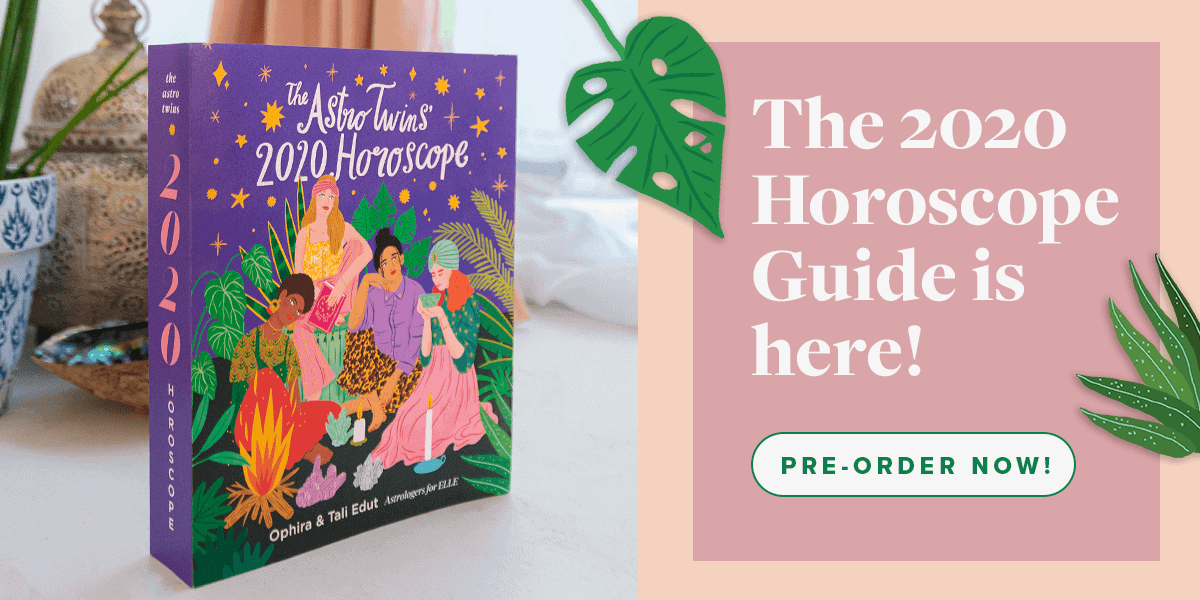 That said, it won't be all "love and light" this go-round. Mars is in "detriment" (a frustrating position) in Libra because the warrior planet isn't exactly comfy in the sign of peace, so you may need to pace yourself a bit. You'll also have to navigate around two tense squares as first the Sun (on October 7) and then Mars (October 27) clash with rigid, rule-enforcing Saturn. The bold Sun and headstrong Mars are all about making things happen—and doubly so in your #NoLimits ninth house. But a "can't stop won't stop" attitude could lead to a slap on the wrist or worse if you try to charge too far past any existing boundaries and limits.
Saturn is in Capricorn and your twelfth house of hidden agendas, meaning that opposition may come from an unlikely source or secret "enemy." The person you THOUGHT was an ally might not have your back. (Nobody saw that coming!) Or details could surface around a deal or project that seemed like a "slam dunk," forcing you to deal with loopholes and bureaucracy. Another consideration: Have you been charging ahead with blinders on, refusing to deal with something important or perhaps burying your head in the sand? On these dates, things you've swept under the rug could implode—or explode. Your best bet if they do is take a deep breath and handle them maturely. Be willing to scale back any overly ambitious plans to do things right.
On October 3, karmic Pluto, which is also in Capricorn, wakes up from a five-month retrograde. This could be a bit like a bear rousing from hibernation—you don't know if he'll be grumpy and reactive or just groggy enough to seem harmless. Since April 24, Pluto's been back-spinning through your twelfth house of healing and closure. Some Aquarians weathered a loss or were plunged into the depths of some emotions you might not have wanted to deal with. Perhaps you did some important closure or forgiveness work, or faced an addiction. If you've been forcing things and swimming upstream, Pluto retrograde was a time to stop pushing an agenda and to practice radical acceptance—to the best of your human ability. Other important lessons from the retrograde? Allowing others to support you and for things to unfold in their own time. Now you'll start to see that tough inner work pay off.
Results could show up in your conversations and friendships, especially at the Aries full moon on October 13. This lunar lift will activate your third house of communication, bringing resolutions or answers you've been seeking. Need to clear the air? These moonbeams hand you the microphone to get things off your chest.
Pluto is still running interference, however, forming an exact square (90-degree angle of tension) to the full moon. You'll need to speak, post and think responsibly—meaning you take responsibility for your side of the street rather than blaming or shaming. Pluto in your unconscious twelfth house makes you prone to projecting and disowning. You could be paranoid or imagine that something's happening that actually isn't. If you have a difficult conversation ahead, it might be best to write a letter and save it for a week or even to work through your messaging with an objective third party, like a coach or therapist, to make sure you're totally clear before you bring this up.
Career becomes your focus starting October 23, when the Sun moves into Scorpio and your tenth house of ambition and professional goals. What would you like to accomplish over the next month, before the holidays kick into high gear? If excess and hedonism sent your life a bit off the rails over the past three weeks, you can corral things into more of a structure during this disciplined time. Or if you've had a million "ahh-mazing" ideas, you can now sort the winners from the crops and get to work on building those out.
The October 27 Scorpio new moon is an ideal day to kick off an ambitious project or apply for a new job if you're in the market. Got your sights set on a leadership role or a next step? New moons can take up to six months to fully unfold, so map out a trajectory. Speak to a mentor or supervisor about what you need to do (acquire new skills, advanced training or professional certification) to position yourself for that.
Watch out for a curveball from home base at this new moon because it will sit exactly opposite Uranus (your ruler), which is in Taurus and your fourth house of home, family and emotions. Strong mood swings—yours or from someone close to you—can throw everything off, turning a calm conversation into a heated argument. With the new moon in your tenth house of fathers, and Uranus in your fourth house of mother figures, family could be a source of chaos. Trying to figure out holiday plans? Save that for another day!
Knowing this, go out of your way not to push people's buttons, and don't allow your own to be jabbed if you can help it. But since Uranian activity comes out of the blue, that could happen when your guard is down. Should you lose your temper and cool, try to come back to center as fast as you can. You might experience a sudden change to your living situation or family structure, forcing you to factor this in to whatever you're plotting for your career.
It will be good practice for the cycle that starts on October 31, when Mercury—ruler of communication, technology and travel—makes its last retrograde of 2019, through Scorpio and your stable, professional tenth house. Mercury will backtrack until November 20, a Halloween trick that can "treat" you to annoying stuff like data crashes, foiled travel plans and hellish commutes. An ounce of prevention is worth a pound of cure, so in advance of this, be sure to back up all your important files and devices, especially if they're work-related. Tension and misunderstandings can spike around the office. Plan on being extra patient with your coworkers and, if possible, hold off on any launches or contract signings until this signal-scrambling pivot ends.
Want some more?
Check out what's going on for…