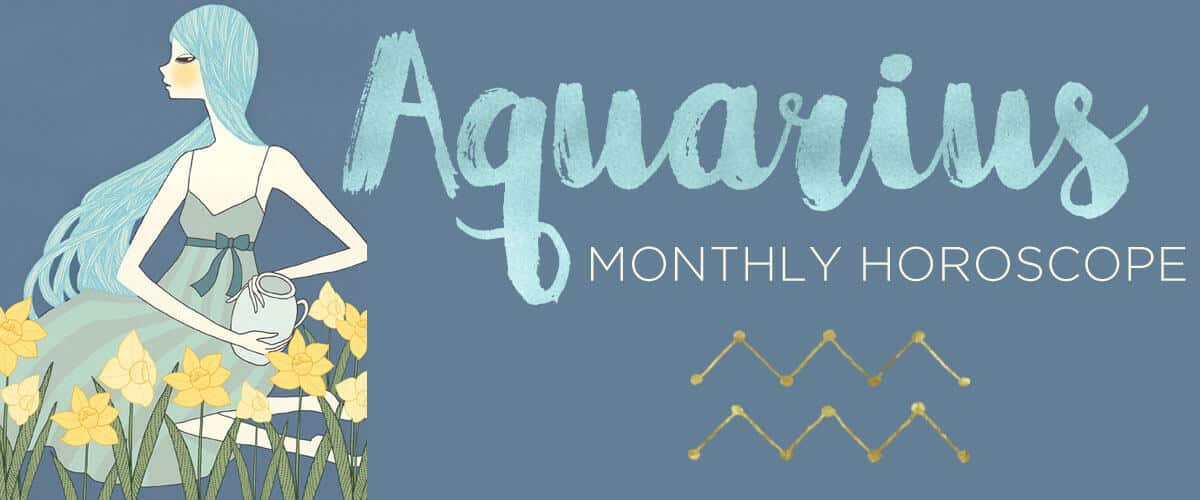 April 2019
Synergies abound! Until April 20, the Sun is in Aries and your third house of kindred spirits and communication. You've got ideas to share and things to express—and you'll utilize every platform at your disposal. After a month of Mercury retrograde (from March 5 to 28) imposing a gag order on your genius, you're ready to let those creative concepts out of the bottle. Writing, teaching and media outlets could be your playgrounds.
The April 5 Aries new moon sets the stage for a brand-new project or collaboration. With the moon in your third house of local affairs, you might find the perfect "test kitchen" right in your neighborhood. Look for resources in your own backyard or pilot a community project, from a pop-up shop to a trunk show to a small event where you can teach your new methodology. A conversation or a seed of an idea could blossom into something truly meaningful between today and the October 13 Aries full moon.
If you feel intellectual or creative chemistry with someone this month, explore! A person you meet near the new moon could turn out to be a synergistic supporter or partner in crime. Don't rush to anoint anyone your brand-new BFF though, Aquarius. From April 10 to August 11, expansive Jupiter will be retrograde (backward) in Sagittarius your eleventh house of groups and friendships. Let the relationship unfold in due time. Only when you see who a person is through various situations will you know how trustworthy and solid they are.
Bountiful Jupiter is making its once-every-12-years visit to Sagittarius from November 8, 2018, until December 2, 2019. Your connections are going through an important evolution and possibly a few growing pains. Perhaps you've synced up with an avant-garde new crew or joined a group endeavor. Since the eleventh house rules technology, your social media presence could have blossomed this year. Maybe you got involved in an exciting digital venture.
Global Jupiter is bringing interesting friends and like-minded people your way in droves, perhaps from far-flung places. But have you rushed into a collaboration too quickly? You might feel a bit stifled by a group project now, which could stir a rebellious streak if you don't get some breathing room. As much as you like a shared victory, you can't do it at the expense of your individuality. Rather than capsize a team effort, find a way to put your unique stamp on a project or carve out something that's yours and yours alone. Pull back and do that over the spring and summer, then you can rejoin the crowd in the fall. If you've sidelined a few loyal, longtime friends to be part of a new circle, use the retrograde to reconnect since these rear-facing transits connect us to our past.
Jupiter is the first of three slow-moving outer planets to start a retrograde this month, to be followed in late April by Saturn and Pluto. These luminaries make their U-turns around the same time most years, so it's nothing to panic about at all. In fact, these celestial slowdowns can be a blessing, giving you the spring and summer to soul-search, recalibrate and correct course.
So, Aquarius, what DO you really want? A visionary moment arrives on April 19, when the Libra full moon illuminates your ninth house of big-picture goals. Under the light of this full moon, you'll see sweeping new possibilities (ah!). You could be inspired to take a leap of faith, especially since this is the rare second Libra full moon of 2019. The first, a supermoon, fell on March 20—smack in the middle of Mercury retrograde. The conditions weren't totally ripe for risks then, but after a month of letting the energy settle, you could be ready to make your big move. From travel to launching a startup to spreading your message far and wide, this no-limits lunation could bring a huge epiphany around your life purpose—AND the ideal platform for expressing it.
Your energy gets a bit more earthbound the next day, when the Sun begins its annual visit to Taurus and your anchoring fourth house of home and family. Slow down a little and make sure your roots are firmly planted before you blast into the Next Big Thing. Connect with loved ones, rejuvenate with self-care and feather your nest.
That said, you may experience a shakeup in your foundation on April 22, when the Sun makes its annual conjunction (meetup) with your co-ruler, disruptor Uranus. There could be a sudden change of residents under your roof, an unexpected urge to move or a need to pull up the stakes and relocate. You might decide to renovate, redecorate or make some other radical shift to your lifestyle. While that's all well and good, this IS a one-day transit, and the dust will settle not long after. So unless you absolutely MUST make a swift change, you might be better off capturing your ideas then following up with due diligence. Start with a Pinterest board instead of impulsively painting a wall or ordering all new furniture.
The Sun-Uranus conjunction in this family zone could also bring a tense moment with a relative. The fourth house is linked to mothers and women whereas the Sun is one of the astrological symbols for a father figure. Unresolved anger might erupt out of the blue, or you might need to deal with a change related to a parent.
Resolutions take time, especially when you get to the root of them, and you'll have plenty of time for that over the spring and summer. Transformational Pluto will be retrograde in Capricorn and your twelfth house of endings from April 24 to October 3, followed by Saturn in this same sector from April 29 to September 18. You may need to excavate some old emotions for the purpose of examination and healing. Forgiveness or closure work could be on the agenda—and with these two heavyweights in your twelfth house, the only way around it is through it.
These five-month retrogrades can be rich times for developing an artistic project or honing your spiritual practices and abilities. You may need to go a little "off the grid" to meet the muse—and she may only show up in the quiet spaces. Some media- and phone-free time would benefit you greatly now. Where have things gotten excessive in your life? Scale back, surrender and reduce the ruckus. Powerful messages and guidance will come to you if you can find that space of inner calm.
Want some more?
Check out what's going on for…