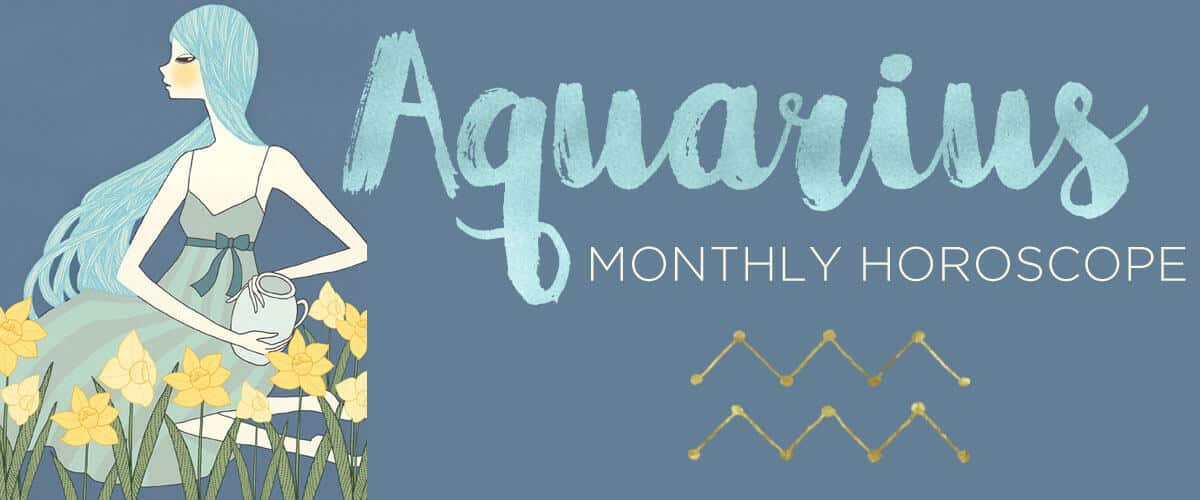 June 2019
Embrace the spirit of celebration! June is filled with joie de vivre—and a side of productivity. For the first three weeks of the month, the Sun is happy-dancing through Gemini and your fifth house of pleasure, play and passion. Got a creative project to dive into? Welcome the muse! An early-summer romance could spark up before June 21, and couples will feel the urge to make fun a priority. Hint: Getting out of the house (especially after a homebody-ish May) will refresh your perspective. Slip on a head-turning outfit and book the best table at that buzzy new taverna, whether you roll solo or rally your most spontaneous sidekicks.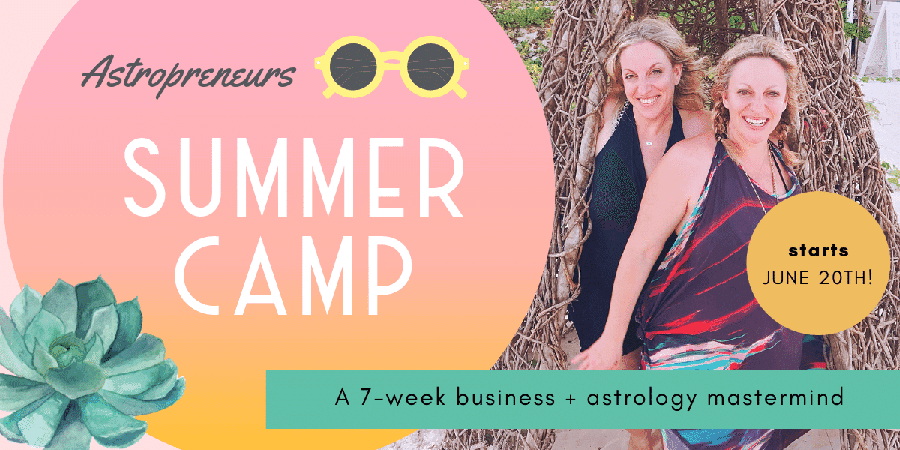 The June 3 Gemini new moon will set the stage for amorous and artistic adventures. Between now and the December 11 corresponding Gemini full moon, chemistry could blossom into a full-fledged romantic zing. Got a passion project you want to launch before the end of the year? Start now and you could make major strides by the holidays. This heart-opening lunar lift could inspire true confessions. Go on, wear your emotions on your sleeve today, Aquarius!
But it won't be all play and no work this month. Until July 1, activator Mars is in Cancer and your healthy, administrative sixth house. You're on a mission to tick items off your to-do list, and fast. Even if you WANT to blow off your tasks and spend a long weekend at your friend's beach house, the idea of all those emails and projects piling up will stop you cold in your tracks.
Mars in your wellness zone could inspire a fitness kick. Of course, this will be at odds with the hedonistic spirit of Gemini season, when you're busy bingeing on artisan cocktails and summer flash sales. Try to strike a balance between discipline and instant gratification. If you're looking for an outlet for your anxious energy, start with a big decluttering. Then, discerningly treat yourself to a few well-considered purchases.
Midmonth, Mars makes three important contacts with other planets. On June 14, he forms a flowing
trine
to dreamy Neptune in your second house of daily habits, money and security. You could be serendipitously offered a job doing something that betters the world—right up your humanitarian sign's #woke alley. Neptune adds a spiritual and pleasurable twist to your wellness pursuits. Think yoga, meditation or a retreat to a gorgeous, eco-chic destination.
The other two Mars aspects aren't quite so lovely. Also on June 14, Mars will form a challenging opposition to rigid Saturn, which is in Capricorn and your twelfth house of sacrifice and endings. Then Mars makes this same face-off with shadowy Pluto on June 19, which could provoke volcanic anger and passive-aggressive showdowns. Buried resentments can bubble up, and you could fling cutting, critical words that hit below the belt. Careful, Aquarius! It will be hard to take those caustic words back.
If you've been pushing a nagging ache aside or putting off a checkup, these mid-June Mars oppositions will force you to deal. Better to get to the root of what ails you than to let it snowball into something bigger. The mind-body-spirit connection will be strong, so any issues are likely to have an emotional underpinning. Don't just treat the symptoms now, Aquarius.
The sixth house rules helpful people, and with Mars here, a service provider or employee could become a source of stress. Is a certain member of Team Aquarius acting selfish or unreliable? Maybe you're short-handed and need more assistance to pull off a project. Don't try to DIY this one. Invest in the resources you need so you can do this right.
In the midst of all this, there's a rare
Jupiter-Neptune square
AND a full moon to spice up the action even more. Closely examine the people in your circle and make sure they really have your back. On June 16, expansive Jupiter in Sagittarius and your group activity zone will form its second of three tense squares (90-degree angles) to hazy Neptune in your grounding second house. Do the people you call friends support or thwart you?
Sharing money with friends—whether you've made a loan or you're splitting up the tab—could get awkward if you don't discuss it openly. And if lines have blurred with coworkers, this Jupiter-Neptune square forces you to delineate better boundaries. (Do you really need the play-by-play of their drunken dates?) This is the second of 2019's three such aspects (the first was on January 13), and this time, Jupiter is in low-power retrograde mode. You may need to have an uncomfortable but long-overdue conversation with a friend or team.
This square will also pull you between dueling needs for autonomy and security. One part of you wants NOBODY pinning you down; another side kinda wishes someone would just tell you what to do! The final Jupiter-Neptune square on September 21 can bring resolution—but prepare to negotiate this tricky balance all summer.
You CAN make progress at the June 17 Sagittarius full moon, which spotlights your collaborative eleventh house. Start getting your tribe on track or expressing yourself more vocally in a group. If you're launching an online venture, this digitally dialed-in full moon could be the perfect day to press "post" or "publish." Since full moons can also mark endings, you may decide to part ways with a crew you've outgrown. Make space for people who are more on your wavelength now, Aquarius.
You can start to wrangle any outsized emotions or unruly projects starting June 21, when the Sun enters Cancer and your orderly, health-focused sixth house. For the next four weeks, slow down and prioritize. That same day, nebulous Neptune turns retrograde in Pisces and your second house of work and money until November 27. Plug the money drains in your life, whether that's a bunch of unused app subscriptions or a distracting coworker who leaves you stuck working late. With mystical Neptune here, check the Feng Shui of money-related areas of your home (https://www.astrostyle.com/feng-shui-astrology). Adding some houseplants or decluttering might just open up blocked channels of abundance. Try it all!
Check out what's going on for…