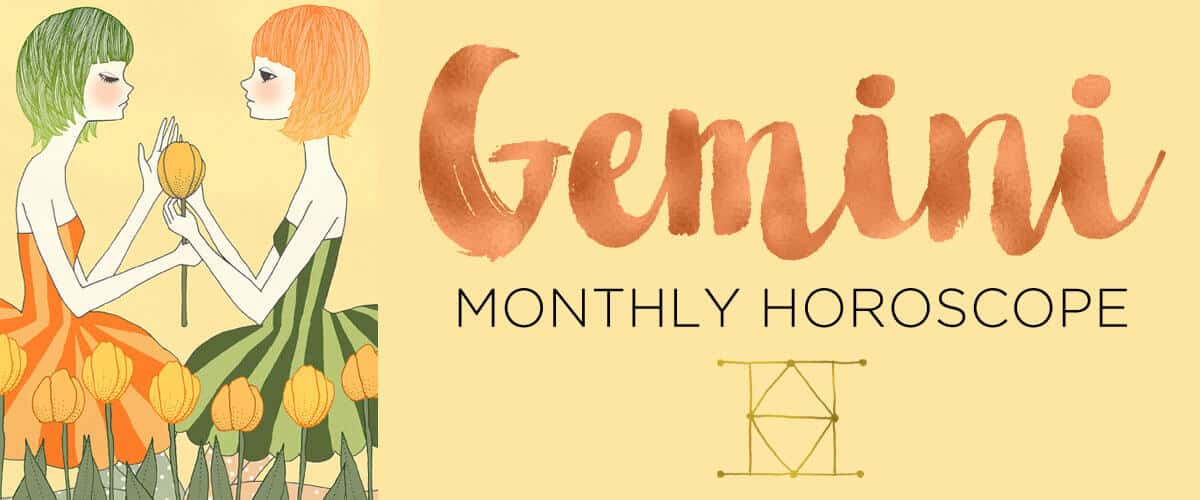 August 2019
Get out and circulate, Gemini! This month brings some much-needed lightness to your world. The Sun is in Leo and your third house of community and communication until August 23. As the natural ruler of the third house, you're in your element during Leo season, flitting between events, meetings and spontaneous outings. Kindred spirits can pop out of the woodwork, and together you could explore some exciting synergies. With passion planet Mars also in Leo until August 18, an attraction might heat up with a friend or neighbor, or your buzzing social schedule could keep you partying into the wee hours.
This levity comes as a welcome relief after last month, which was intensified by two groundbreaking eclipses and your ruler, Mercury's, retrograde backspin. These eclipses, which touched down in your zones of money, work and intimacy, served up surprising plot twists. From an unexpected job opportunity to a searing sexual attraction, July's fireworks were colorful indeed.
Against the mellower beat of August's stars, you can reflect on your options and run them through your Gemini processors. While you don't want to get TOO lost in your thoughts, do spend some time weighing the pros and cons of your next moves before impulsively signing anything.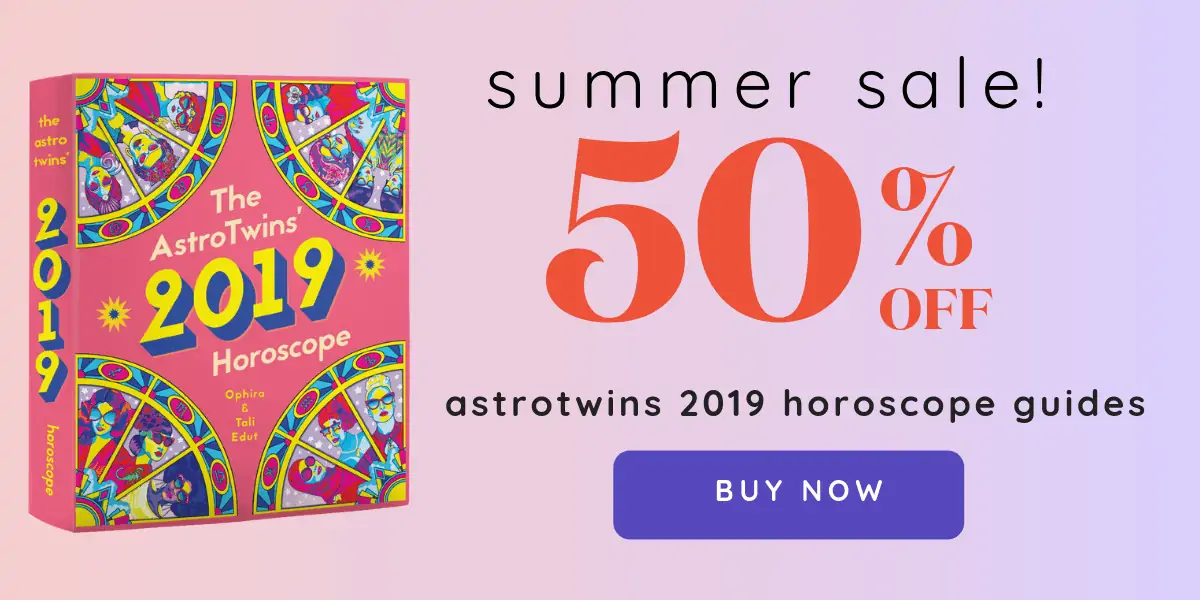 Besides, you'll have plenty of opportunity to make things official starting August 11, when bountiful Jupiter ends a four-month retrograde in your opposite sign of Sagittarius. Jupiter, the planet of growth and opportunity, has been soaring through your seventh house of committed relationships since November 8, 2018, making its once-every-12-years visit until December 2, 2019. This could be one of your luckiest—or at least, most adventurous—years for partnerships in more than a decade. Some Geminis will outgrow longtime partners while others take the leap into more permanent arrangements: engagement, marriage or living together. In business, Jupiter could have served up thrilling alliances and contracts—hello, dynamic duos!
Back on April 10, Jupiter slowed down for its annual four-month retrograde, offering you a chance to reflect or correct course with an important person. If a relationship moved too quickly or started to overtake your life, you may have taken a step back. With Jupiter traveling in and out of a rare square (90-degree angle) to hazy Neptune in your career sector all year, professional demands may have cut into quality time with a VIP—or vice versa. You'll be negotiating
this tug of war through October.
So even as a promising collaboration moves forward, you may have to deal with all-consuming demands from the office or a feeling of being dominated by too much structure that you want to escape. Balance—elusive though it may be—will be the key.
Taking time to reflect could help you transform you as well. Just as Jupiter turns direct (forward) on August 11, disruptor Uranus will start a five-month retrograde through Taurus and your healing, introspective twelfth house. Between now and January 10, 2020, prepare to take a deep dive into realms of yourself that you may not usually visit—ready or not. Uranus is the planet of surprises and sudden events. While it treads backward through this empathic zone, your emotions could swell up before you have a chance to catch or control them. You may feel wildly out of your comfort zone at moments, and learning the art of surrender will be a life-altering lesson.
Uranus is in Taurus until April 2026, so it's not an overnight process. But if you've been hanging onto resentment, self-soothing with addictive vices or indulging in any kind of escapism, prepare for a lightning bolt of truth from authentic Uranus. As the planet of liberation, the celestial shock jock makes it his mission to snap you out of denial and put you in touch with your truth. As Uranus swims through your mystical twelfth house, prepare for an interior revolution that could involve a spiritual awakening, an artistic renaissance or an emotional tsunami.
You'll connect ALL the dots starting August 15, when the year's only Aquarius full moon illuminates your ninth house of travel, adventure and learning. Under these illuminating beams, you can see the whole picture instead of just discrete parts of it. With your mind and heart wide open, you become aware of so many possibilities—and your optimism is infectious. An entrepreneurial venture could come together, or you may decide to finally take a leap of faith around your dreams. This is a "go big" full moon, so don't limit your options before you've exhaustively explored them all.
On August 23, you'll switch from social butterfly to homebody setting as the Sun enters Virgo and your domestic fourth house for a month. But with energizer Mars also in Virgo from August 18 to October 3, you could be busy with lots of big household projects, a revolving door of guests or possibly even pregnancy news (yours or a close person's). Searching for a new address? The galvanizing Sun and Mars could fast-track your relocation plans. By the time the Virgo new moon arrives on August 30, you should have a clear idea of any changes you'd like on the home front, whether that means more relaxation and respect under your roof, a brand-new decor scheme or starting your search for the next Chateau Gemini.
Want some more?
Check out what's going on for…