March 2015
Welcome to Pisces high season! Until March 20, the Sun is in Pisces, your first house of self and identity, spotlighting YOU and your most cherished desires. Let yourself dream big, and make those inspired visions personal, too. It's all about coming into you own, speaking up and using your dynamic voice to send ripples of change into the world. Your normally demure sign can get a lot of mileage out of this assertive energy. Sure, you have a huge, ompassionate heart—but that doesn't mean you can't fight for Numero Uno's needs. And what better time to think about your own goals and ambitions? It's your birthday season, your very own solar new year.
If you're afraid of getting overly self-focused, don't worry. A March 5 full moon in Virgo comes along, lighting up your seventh house of harmony, cooperation and one-on-one relationships. Your individual assertion is put on hold for a sec, as you take stock of a particular union, either business or professional. If you like the way things are going, you could decide to seal the deal, making things officially official. Or, you may need to have a diplomatic conversation about how to get things back on track, especially since this full moon forms a graceful angle to transformational Pluto in your collaboration sector. Remember, this isn't about you or your partner, but that third entity in the room: the relationship itself. What soul-stirring vision do you have for the future of a promising union?
Final Pluto-Uranus square.
Before you start thinking that harmony will reign supreme, though, sit tight. All month, shadowy Pluto and disruptive Uranus will form their last of seven squares (challenging 45-degree angles), which have been occurring since 2012. These two heavy-hitters will travel at the same degree from March 11-28, making an exact alignment on March 16. For the last three years, these planetary powerhouses have been stirring the collective pot, with revolutionary Uranus calling for rapid-fire change and excavator Pluto urging us to dive into the depths.
For you, this tug of war has been playing out in very people-centric zones of your chart, with domineering Pluto in Capricorn, your eleventh house of social activity, and maverick Uranus in Aries, your second house of work and money. During this heated few years, you have probably learned some tough lessons around how futile it is to let other people's opinions dictate your self-worth. For one, everyone else is more or less concerned with their own stuff—especially when it seems like they're concerned with yours. (Yes, that would be projection.)
But that's not really your responsibility, either—what you are being called to do is stand 100 percent true to your authentic self. Knowing your worth has been HUGE, Pisces. Your empathic sign is so clear on how others are feeling 24/7 that you run the risk of not truly seeing yourself for the gem that you are. This theme has probably come up, thanks to some less than desirable situations. Maybe you had to stand up to a bully, to prove that no way, no how, are you intimidated! You could have also been given a plum leadership role in a group setting, and hit a few roadblocks, including eroded self-confidence.
Pisces, everyone walking Earth is, in one way or another, faking it 'til they make it, and some people of lesser integrity have done pretty well for themselves this way. What's most important for you is that you a) see yourself realistically, which is to say, worthy of a raise already; and b) keep your ideals and your income in alignment. That last one could be tricky. The call of the almighty dollar (or Euro/peso/yen) is oh-so alluring, but not if you have to violate your own set of values to make it. Sure, a coworker or friend might be fine working on a project for a company that does animal research, but if that doesn't feel right to YOU because you're a PETA activist, well, it's not going to work! Pisces, you are hereby requested to dance to the beat of your own drum, for time immemorial. The more you do that, the more you'll make those pretty pennies.
Part of this tension could also lead you to explore a more unconventional work life. Perhaps you're starting a freelance or consulting business; or maybe you're just craving a way to work more independently, so that you can go for walks in the forest when you so desire and not risk glares from jealous coworkers. Since the eleventh house rules technology, you could also upgrade your skills to increase your overall market value. Perhaps you're torn between a desire to run off and volunteer for Doctors Without Borders or some other humanitarian cause, and stick to your tried-and-true routine (with its tried-and-true paycheck). The only way out is through. You don't want to harbor illusions about the challenges of living an independently led life, but you also don't want to stagnate, either.
Fortunately, some intensity will probably push you off the ledge midmonth, when the intense pull between your practical and free-spirited sides gets especially heated. On
March 11 and 12, hotheaded Mars butts into this tense square, teaming up with volatile Uranus in Aries, your second house of finances. You could totally have a breakthrough at work…or a breakdown (but even that will lead to a breakthrough, so it's all good). You feel driven to make serious changes: curbing your spending, coming up with an ingenious plan to get a raise or augment your income, plotting a savings plan well into the future.
Though you're pretty much unstoppable on this front, there IS a fly in the cosmic ointment, since the Mars-Uranus meetup forms a tricky square to controlling Pluto in Capricorn, your eleventh house of alliances. This Mars-Pluto square is the first of two this year, with the second one occurring on December 6. This unsettling transit could feel violent in nature (emotionally or physically). Or maybe you spot an unconscionable abuse of power, and you just can't take it anymore. Perhaps a friend or alliance is even trying to sabotage your plans; or their undermining reaches new heights, e.g. your office-mate offers you a drink even though he/she knows you've been sober for four years.
Before you lash out (and give everyone at the office something to gossip about), maybe you should take a moment and apologize—to yourself. Somehow, you've ended up in a situation where you willingly gave your colleague all the power, carte blanche to approve of you, or not. You may need to be firm, but know that the real lesson is within. Might it be too much to even thank this person (silently), for reminding you of where your strength lies?
Here's the silver lining, though: This battle marks the grand finale of the Pluto-Uranus squares that have been running from 2012 until now. Pat yourself on the back for rising to the intense challenge of this cosmic last call. You were going to face your demons one way or another, Pisces. Fortunately, Pluto and Uranus only square off every 80 years, and they'll have no more alignments until their 2046 opposition—giving us all a nice, long break from their intensity. (For more on the Pluto-Uranus squares, see our post at
www.astrostyle.com/pluto-uranus-squares
.)
Saturn retrograde: March 14-August 1.
Whether you're ready to slow down or not, it might be time to pause, especially on March 14, when taskmaster Saturn turns retrograde (backward) in Sagittarius, your tenth house of ambition and professional recognition. Saturn's reversal lasts until August 1. If you've been plotting your ascent up the career ladder, you might want to tweak your plan. Perhaps you'll realize that there's a hole in your approach, or maybe you'll just rethink the whole thing, e.g. do I really want to be in this job anyway? You may, and you may not. This is not a time to make big decisions, career-wise. However, if you have a former boss or an old mentor you haven't seen in a while (maybe even a beloved professor) this is a great time to call them up. Having a friendly lunch and waxing nostalgic could help you get in touch with your true ambitions. Plus, their guidance is just the food for thought you need right now, while you're mulling over your life path. In all dealings, make sure you have impeccable boundaries. Cutting corners will in no way be a smart idea for you—just the opposite. This may make you feel like a stick in the mud, but at the end of the day, you want credibility, not a crisis. (For more on Saturn in Sagittarius, see our post at
www.astrostyle.com/saturn-in-sagittarius
.)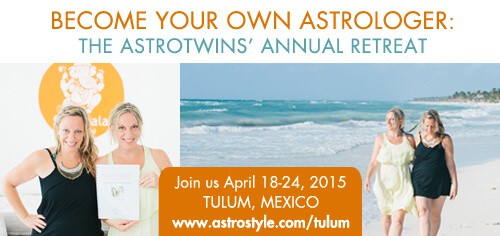 March 20: Pisces supermoon and total solar eclipse.
Shake it up, Pisces! On March 20, a total solar eclipse and supermoon sweeps into Pisces, your first house of personal goals, completely rebooting your system, personal goals and even your entire identity. Since eclipses' bring sudden change, you could go straight to Pisces 3.0 without knowing what hit you. Maybe you'd been toiling away as an assistant, and you suddenly get a bump up in title—and all the respect that comes with it. These transformations could occur in any area of your life, but there will be a common theme: your identity. Maybe you never thought of yourself as: a homeowner, a parent, an artist…whatever radical turn on your path you might take. The list could go on. What's important is that you heed the call of your most cherished dreams—or allow yourself to be captivated by some brand-new ones. Hone in on the good stuff—the ideas, projects and plans that make your heart sing—and forget the rest. Seeds you plant today will blossom over the next six months. Taking action toward your new life is highly favored on this super-potent day, even if it's just a gesture.
Even better? This eclipse is the first of a six-part series on the Virgo/Pisces axis, which will be occurring between now and February 2017. You'll be rethinking themes of dating, mating, independence, entrepreneurship, cooperation and identity. By the time all is said and done, you'll be showing a completely new face to the world. The balance between "me" and "we" is being mightily reconfigured for you, Pisces. Get ready to embrace fresh attitudes about yourself—and about pairing up. (For more on eclipses, read our post here:
http://astrostyle.com/learn-astrology/solar-and-lunar-eclipses/
.)
In addition to the vernal equinox and eclipse, March 20 also marks the entrance of the Sun into Aries, your stability-loving second house. So, while you may be plotting grand dreams on your lunch break, you will definitely be taking care of business when you're back at your desk. For the next four weeks, pare down on your activities. By focusing on the essentials—your money, your job, your peeps—you can streamline and prioritize. Pore over your budget. Pay more attention to how much time certain tasks take you—are they worth it, or is there a better way for you to get the job done? Thinking pragmatically can get you far.
On March 25, you could make some serious headway on a work matter, as the Sun in Aries, your fiscally-minded second house, forms a supportive trine to structured Saturn in Sagittarius, your career-minded tenth house. If you aren't on a solid path to success, today's the day to change that. In both money and your professional life, you want to make sure that you are on rock-solid footing. Make sure you can meet all your responsibilities, and if not, call in some help. If you can get your boss's attention for a moment, this might also be a good time to make a request for a raise or a salary review. Play it safe…but also, make a play.
Confidence is sexy: Venus & Mars in Aries.
Shyness, Pisces, isn't your problem. This month, the cosmic lovers—magnetic Venus and sultry Mars—are both in Aries, your second house of self-esteem and groundedness. Charming Venus is here until March 17, putting you in an extra-sensual mood, while red-hot Mars is here until March 31, making sure that you don't miss a single opportunity to be adored. Two dozen roses? A chic Italian leather motorcycle jacket? The rarest of French perfumes? Yes, yes and yes. If self-worth has been an issue, this is a great month to focus on being more loving toward yourself, whether single or coupled. (Check out Doreen Virtue's soothing
Angel Affirmations for Romantic Love
.) Since the second house rules the voice, you may want to speak up on important matters—it's vital that your love (or love interest) respects what you have to say.
Of course, a little self-assertion could come out of the blue on March 4, when desirous Venus is conjunct spontaneous Uranus in Aries, your posh second house. Maybe you find yourself slapping down the black Amex for some front row (and pricey) concert tickets, to your own surprise. Or, if you have an issue with dating the, um, overly frugal, you could make it known exactly how you like to be treated. You're not settling for less than five-star treatment! You're also feeling a little old fashioned, Pisces—perhaps uncharacteristically so. Your living-on-the-edge lover might instantly lose their luster, as you crave someone who can, you know, pay their bills, remember to call you when they say they will and show up with flowers when it's time to meet your mother. The little things aren't really so little, are they?
Virgo full moon: let's make this official!
On March 5, the full moon in Virgo, your seventh house of one-on-one relationships, brings a turning point in a key relationship. If you and a love prospect have been getting along, you might decide to take things up a notch, perhaps planning a romantic weekend away to seal the deal. Since the seventh house rules aesthetic pleasures, maybe schedule an afternoon at a museum, exploring ancient Byzantine artifacts or paintings from the Dutch Golden Age. Or, if you and your honey have not been seeing eye-to-eye, you could find some time to get radically honest and have a real heart-to-heart. Just don't be overly critical, especially if you feel yourself slipping into a laundry list of what your S.O. "never" does. Instead, take a practical approach to problem-solving, perhaps scheduling a meeting with a trusted couple's counselor or maybe pulling out
this list of 36 questions, designed to bring you closer
.
This full moon forms a supportive trine to transformational Pluto in Capricorn, your eleventh house of platonic connections, so single Fish could be introduced to a new love interest by a friend or online. If you don't want to have the awkward "Set me up!" conversation, you could try
www.hinge.co
, which matches you with single friends of your Facebook friends. (Of course, this could still be awkward, as was the reported case of
Miranda Kerr getting matched via her ex Orlando Bloom
on this app—it might be, uh, weird, asking your ex if his/her friends are good prospects.)
For couples, this auspicious link is a signal to go deep into you shared ideals. What could bond you more than volunteering for a cause together? Is there an overseas medical mission in your future? Overall, it's important that you feel like you and your sweetheart have a shared undertaking that is bigger than the confines of your relationship. Souls gravitate to one another for a purpose; maybe it's your unique shared agenda that you're being called to answer.
Talk (kinda) dirty to me: Venus in Taurus.
Brush up on your sexting skills, Pisces. On March 17, affectionate Venus enters Taurus, your third house of flirtation and communication, until April 11. For the next three weeks, you're not so impressed with washboard abs—which are nice and all. But if they don't come attached to a brainy hottie? You couldn't care less. Coupled and single Fish will be spectacular at witty banter, so use this way with words to either entertain your current beau or beguile the object of your affection. Since learning is a hallmark of this transit, you could read up on love matters, perhaps checking out a new philosophy, such as the
Kabbalah of Love
. Or maybe you want to grab your partner and head off to this
Couple's Conference
, led by intimacy expert and bestselling author Esther Perel.
While you will be in a very chatty mood during this period, you may need to watch out for March 27, a day when you could say TOO much, thanks to a tricky square between pleasure-driven Venus in Taurus and blunt Jupiter in Leo, your sixth house of criticism and over-analysis. Perhaps the reason for your offensive slip is an overly packed schedule. You could simply be scattered in too many directions and very frustrated because you feel like everyone wants something from you. Or, maybe you've gotten into too much of a ho-hum routine and you start to feel frustrated or stifled. Invite variety into your life—coming up with fun and fascinating outings is one way to keep the sparks flying!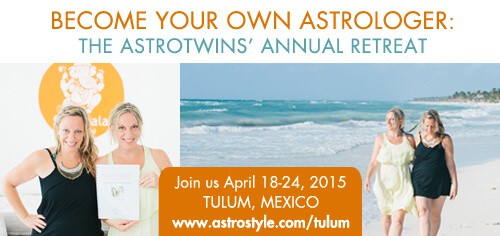 Pisces/Virgo eclipses: Me versus we.
On March 20, a Pisces total solar eclipse and supermoon shines on your first house of self and identity. In matters of love, make sure you are putting the focus on yourself, and not too much on a partner (no matter what kind of stress they have going on in their life, no matter how much your heartstrings are pulled). Coupled and single Pisces should spend time on this potent day ruminating on what YOU want and desire in a partnership. Once you are clear on that, speak up! Solo Fish might want to make a mystical, romantic declaration to the universe, perhaps via a flower-fueled, candlelit ritual, taking a page from
soulmate guru Arielle Ford
). Don't be afraid to assert your needs to your partner, or a prospective partner, either. It's fine to say, "You know how you always suggest meeting in YOUR neighborhood? "Well, that feels imbalanced to me," or, "I want more sex!" It's your life, Pisces…don't you forget it.
You say you want a (workplace) revolution?
On March 3, you might just get it, thanks to an auspicious trine between expansive Jupiter in Leo, your sixth house of efficiency and your office environment, and forward-thinking Uranus in Aries, your second house of work, money and routines. This is one of two such trines this year, with the second occurring on June 22; after that, these two independent planets won't trine again until 2019.
Now, if you've been feeling professionally fenced in, you could find a way to completely break free. No limits, Pisces! Well, there could be some limits, but you can definitely ride this wave of solo-focused enthusiasm to create a unique professional life, whether that means spending a few days a week from home, going the freelance route or even offering to set up, say, the Dubai office, since Jupiter rules overseas travel. Technology could also figure into the equation. Adopting new digital practices could really increase your overall functionality, too. Even if it takes a bit of extra time to figure out your way around a particular piece of software or virtual space, it will be worth it in the end, potentially saving you scads of time down the line.
Make it official: Virgo full moon.
Sign on the dotted line? On March 5, a promising business partnership could become official, thanks to the full moon in Virgo, your seventh house of contracts and one-on-one partnerships. Linking up with a complementary soul can catapult you into a far more solid, capable stratosphere. Or, if you and a colleague have been butting heads, you may extend the olive branch today, as it's just not worth the discomfort on the job. Err on the side of gravitas, diplomacy and service. There's a possibility, though, that this could signal a swan song for a particular partnership. If you're not on the same page anymore—and can't see a way to get there—you could need to cut your losses and let go gracefully.
Since this full moon also forms a supportive trine to powerful Pluto in Capricorn, your eleventh house of connections, you could find that linking up with a colleague opens you up to a whole new world of heavy-hitting contacts. Yep, your expanded Rolodex could be quite the cosmic boon. Tap into your intuitive sense, too, about how this new roster of luminaries can best support your current partnership. Sure, you can go to a cocktail party, have a margarita and say some witty things—but what's really going on underneath the surface? Being able to tune into that hidden energy and people's real motivations will put you in a prime position for success. It's not necessarily that anyone's trying to keep a secret, just that you can really get to the heart of any matter, perhaps naming the exact thing that others can't. Perception is your superpower.
Saturn retrograde: Career setbacks?
Performance review? On March 14, disciplined Saturn turns retrograde (backward) in Sagittarius, your tenth house of professional ambition. Saturn is retrograde until August 1, forcing you to contemplate your values, long-term goals and priorities—and to pare down where you're not living in alignment with those. During this period, you could experience some roadblocks—maybe you thought you were zooming along on the right career trajectory, only to take some kind of hit—negative feedback, a stalled project—that makes you rethink it all.
Thank the universe for this turn of events, whatever it is. After all, Saturn is known as the building inspector of the zodiac, so the problems you encounter now could very well be structural—which also means that they have a practical fix. Being alerted to the cracks in your professional foundation can help you pave the way for sustained success. If you have issues with an authority figure, tap a trusted mentor for advice. Returning to past professional contacts for any reason can be very fruitful during this retrograde phase. Time for a reunion?
Mars-Pluto-Uranus tension: Don't mix money and friends?
Oh, the lessons could keep coming this month, especially on March 9 and 10, when go-getter Mars is conjunct disruptive Uranus in Aries, your second house of work and money. Perhaps you receive a sudden financial windfall, something you didn't see coming, and then have to take a deep breath because—holy wow—this also comes with some serious esponsibility. Getting a green light could spell success, but it also pushes you into a whole new reality, and that may seem a little intimidating at first. Being in a leadership role also means assuming more personal responsibility than your sign normally wants to take on. Since Uranus rules epiphanies, pay attention to your thoughts today—you could get a life-changing "a-ha" realization about your finances, or some other aspect of your work life.
Adding to the intensity, though, is the teeth-gnashing square between Mars and Uranus in Aries, and controlling Pluto in Capricorn, your eleventh house of alliances and connections. On March 11 and 12, things can reach a fever pitch with a colleague, as you decide that you just can't take it anymore. Maybe a coworker is trying to tear you down, bullying you and insisting that you do things THEIR way. Oh, that's not going to fly with you, Pisces. Get ready to take a stand for yourself. Or, you may also find that a money matter gets sticky with a friend. Maybe they have been too entitled, letting you pay for everything, regardless of what your financial situation is.
Let's face it, Pisces: Unless you have signed a contract as this person's designated benefactor, you don't owe them a thing. Even if you're related to them, at some point, people have to learn their own lessons. It's time you stopped rushing in for the save, every time. Allowing a loved one to stand on his/her own two feet is actually the most loving thing you can do. You can have their back and cheer them on, all while sending an important message: you believe in them AND you have your limits. If you're the one leaning a little too heavily on a well-heeled friend, become conscious of this dynamic—and your own responsibility—before things go too far. They may have already gone too far, but that doesn't mean you can't clean it up now. If things are unpleasant, welcome the feeling, as facing this situation head-on may bring you some much-needed clarity.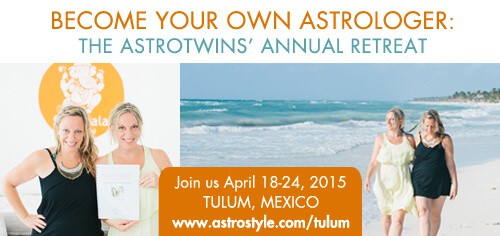 Pisces solar eclipse: Reinvention time.
On March 20, a total solar eclipse in Pisces, your first house of fresh starts, heralds a whole new chapter in your life, lending a hearty dose of courage to go for your dreams, and make them a reality. While this day could give you increased confidence, it's not a professional transit, per se. What it does is revamp the way you interact with the world, career colleagues included. This powerful lunation will give you the bravery to look within and see what your real passions are. Once you know that, you're in a great position to make headway on goals. Really, you CAN do anything you want. Around this day, you could see, all too clearly, how you've been shoving your own needs and agenda to the side to help others. Now, you may recognize that one surefire way to help others is to first serve yourself. Your gifts are exceedingly unique, and if you don't share them with the world, they will be lost. The seeds you plant today will blossom six months down the line…so make your wishes count!
Sun in Aries: A month for moneymaking.
Shortly after the eclipse, the Sun moves into Aries, your second house of work and money, giving you a practical focus. While you could have your head in the clouds—oh, the possibilities!—this grounded influence will help you turn your visions into concrete form from March 20 on. During this period, you have an affinity for the tangible, e.g. if you're instituting a new savings plans, you want to see results, stat. Or maybe you're cutting back on your spending, and just looking at that growing balance in your bank account makes your heart sing.
On March 25, your plans get a solid boost, as the Sun in Aries forms a supportive trine with accountable Saturn in Sagittarius, your tenth house of authority and professional recognition. You could get tapped to lead a prestigious project, or maybe a boss asks you for your opinion about a sensitive matter, making you realize that you have more expertise than you'd been giving yourself credit for. Build upon this realization of self-sanctioning; holding yourself in higher esteem is a harbinger of great (and lucrative) things to come.
New routines create adventure: Jupiter-Uranus trine.
Jailbreak! On March 3, abundant Jupiter in Leo, your sixth house of routine, forms a supportive trine to forward-thinking Uranus in Aries, your second house of habits. It's time to do things a little differently. Skip your old standby workout, e.g. a run around the track, a Zumba class, a blood-bumping Stairmaster sesh. Go for something you've never tried before, like an outdoor CrossFit group or a salsa class. You want your exercise regimen to somehow expand your life, Pisces. Feeling like you're learning something new can help you commit in the long-term. You could sign up for some new fitness apps, too, as Uranus rules electricity and digital developments. For ideas on ways to enhance your wellness, check out t
his list of cutting-edge fitness technology
.
On March 9 and 10, you could have an epiphany about how to make health a bigger, better part of your life, thanks to a trine between go-getter Mars in Aries, your second house of stability, and abundant Jupiter in Leo, your sixth house of wellness. Perhaps you wake up and suddenly lose your taste for a toxin (such as sugar, alcohol, cigarettes, a certain toxic person). Embrace this day, as you are motivated to find a more holistic way of living. Things could happen pretty quickly, too—maybe you go from being a junk food junkie to a vegan, or a couch potato to a marathon trainee. Don't totally tax your system, though. If it's still cold where you are, don't rush into a colon cleanse/green juice regimen overnight. While temps are low, it's important to treat your body right. An all-liquid diet could have adverse effects, even if you do end up dropping a few pounds. Be prudent, Pisces.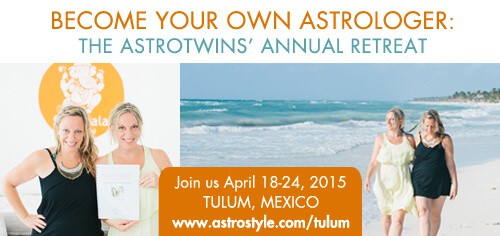 Saturn retrograde: Father issues, willpower problems.
On March 10, tradition-loving Saturn turns retrograde (backward) in Sagittarius, your tenth house of authority and structure. This period will last until August 1, giving you a period of reflection about your own issues with boundaries. If you get used to starting an exercise or diet regimen, only to abandon it a short while later, this could help you get to the root of your bad (or fickle) habits. Perhaps you fear commitment on some deep level, and that plays out in how you treat your body. Or maybe you're a secret rebel, and the thought of doing the same workout every morning makes your blood curl. Use this time to examine any foundational problems in how you manage your health. Also, if you are a type to have issues sticking with a program, try to cement your habits in the first half of the month, as your motivation will definitely dwindle later on.
Since the tenth house also rules men, you could find yourself dealing with old "daddy issues." Perhaps you have a hard time setting boundaries with the males in your life (whether you're male or female yourself) , or you can't quite get over this idea (that's not even subconscious) that you're not worthy of a relationship until you have achieved a certain tier of success. Your sensitive sign could have easily soaked up your own father's bad self-esteem or failed aspirations. Make sure that you're not trying to live out his dreams, or live up to his expectations if they don't jibe with your true self. You may even want to broach that important conversation with your dad. Sure, it might seem terrifying to name certain dynamics, but it can also be freeing. If you need some courage, check out
this brave essay
by author Melissa Febos, about the time she got ready to send her father a memoir about her years as a, um, dominatrix.
If anything, reading this should put whatever you have to say to your dad in perspective—nothing could really be much harder than that news, right?
Next Up: Your Pisces Weekly Horoscope >
SEE ANOTHER SIGN'S MONTHLY HOROSCOPE