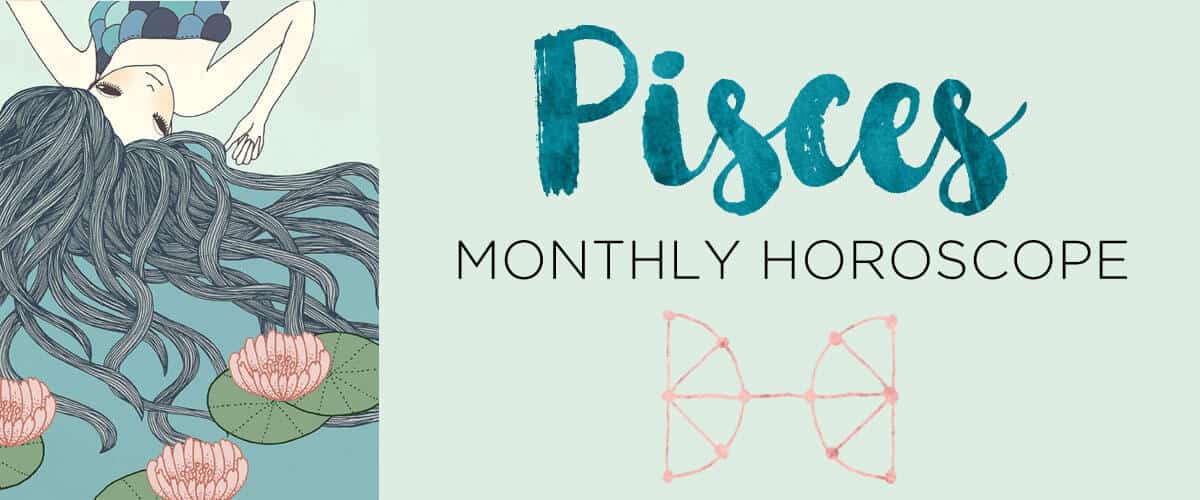 January 2020
Multiply it by a hundred, Pisces! As January begins, FIVE planets are sitting in Capricorn and your eleventh house of groups, technology and teamwork. You'll go farther faster when you join forces with a like-minded squad—or collabo with a crew of people who aren't the "usual suspects." This entire year is about bringing people together for a common cause and launching your boldest ideas into the galaxy.
Not only is the Sun making its annual visit here until January 20, but you're hosting communicator Mercury, risk-taker Jupiter (all the way through December 19), accountable Saturn and transformational Pluto in Capricorn as the calendar turns. Who are the people on Team Pisces—and do they all deserve a seat at the table?

A digital or tech-based effort could make a huge imprint—and with the bold Sun AND messenger Mercury pinging Saturn and Pluto, you'll get the courage to send your message out through every channel. Have you been biting your tongue instead of being authentic with friends? From this day forward, a new Pisces is on the scene. While some members of your crew might be shocked by this upfront you, others will be so glad to know where they stand. Refreshing!
You might not wait that long to get your "truth" off your chest, though. Two days prior—on January 10—the decade's first lunar (full moon) eclipse arrives. In the sign of Cancer, it will activate your fifth house of passion, self-expression and creativity. A budding romantic connection could go boom (or bust) as this eclipse brings everything to a major turning point. An admirer could emerge to share feelings you didn't know they had for you. You could be thrust into the spotlight for one of your talents—or make a buzzworthy PR move on behalf of a cause you care about. That said, eclipses are unpredictable, so you may receive attention whether you want it or not. Expect the unexpected!
Not that it's a complete surprise: This eclipse is part of a two-year series that began rippling across the Cancer/Capricorn axis back in July 2018. Every six months or so, you've been learning important lessons about balancing head and heart, drama and detachment. You may have drifted from some friendships and solidified others, found new sources of pleasure and entertainment or even sparked up an unexpected love affair.
Ready for a break from all the action? On January 20, Aquarius season begins as the Sun moves into your twelfth house of rest, healing and transitions until just before midnight on February 18. Let the hibernation begin! You've got a month to pamper yourself and conserve your energy before Pisces time arrives. Turn inward, start a spiritual practice or just slow down and be more present. Artistic endeavors can thrive now. If you have loose ends to tie up, handle those projects before your birthday, when you'll be eager to make a fresh start.
A better idea? Wait for January 24, when the year's first new moon arrives, marking a time for decisive steps and boundary-setting. This new moon falls in Aquarius and your flowy twelfth house, helping to anchor you in forgiveness and compassion. If anything, use this lunar lift to appraise which parts of your life should stay or go. (The next new moon, on February 23, will be in Pisces—and that one will truly set off your 2020 goals. Well worth the wait!)
Check out what's going on for…