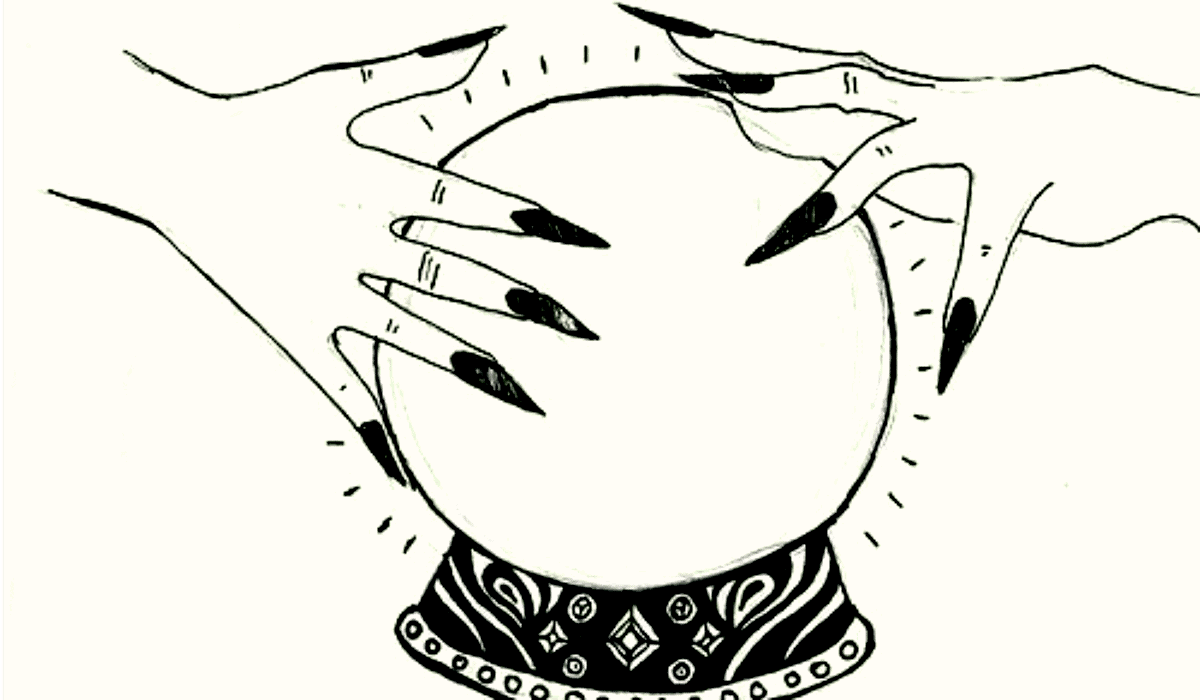 With planets moving into stubborn and opinionated fixed signs, the upcoming election and Scorpio season could take an intense turn. What do the stars have in store for you this month? This is your November horoscope revealed.
Welcome to November! It's hard to believe another year has almost flown by. We've been putting the finishing touches on our 2017 Planetary Planner—which we're offering as a paperback AND an ebook for the first time ever. You can either pre-order your copy or get on the list to be the first in line for your copy.
Meantime, Scorpio season is in full swing this month, as the Sun moves through this shadowy and transformational zodiac sign until November 21. Confronting our own "blind spots" and hidden facets can be scary—but once we dare to go there, it can be downright soul-cleansing. In fact, once you peer into the unknown, you might find it's more comforting than frightening. Knowledge, after all, is power.
Scorpio also rules intimacy and permanent bonds, which is also daunting. Dropping the mask, letting someone see our vulnerabilities…it takes real courage to step into Scorpio's raw intensity. Use November to "merge and purge"—choosing who belongs in your inner circle, and then ridding yourself of anything that energetically weighs you down.

Scorpio is a private sign, but no need to become a total shut-in. From November 8-December 19, vibrant and assertive Mars will move into Aquarius, the sign of groups, humanitarian issues and technology. November 8 also happens to be Election Day in the U.S., and with hot-blooded Mars here, the political outcome will surely get people fired up for the rest of the year.
This ferocity could reach full-tilt on November 14, thanks to the rooted Taurus full moon—also a potent supermoon. With the Sun, the moon and Mars all in intractable fixed signs, people will dig their heels in and operate from a place of extreme tunnel vision. Though the polls will be closed by then, the fire and ire are just getting started. Try to remain calm as you tap into the sensual energy of this full moon: get a massage, treat yourself to a decadent dinner, or enjoy a nice bottle of wine.
A shroud of fog lifts on November 19, when hazy Neptune ends its annual five-month retrograde through ethereal Pisces. Since mid-June, the planet of illusions has been doing backstrokes here, making it hard to trust our intuition or clearly tune into that guiding inner voice. The line between compassion and codependency may have blurred for many, and Neptune's direct (forward) turn helps us firm up our boundaries.
Whew! Had enough of this emotional slog? Here's some more good news: On November 21, the Sun begins its monthlong foray into fiery Sagittarius, the zodiac's jovial and optimistic sign. Now, we lift out of the micro-focus of Scorpio into the wide-angle setting of Sagittarius, seeing the bigger picture instead of obsessing over the details! Hello, holiday season mingling and jingling.
Unfortunately, there's one last fly in the eggnog, and it lands on Thanksgiving Day in the United States. On Thursday, November 24, expansive Jupiter and controlling Pluto lock into a rare and combative square. Jupiter is in cooperative Libra, while Pluto is in boundary-enforcing Capricorn, putting a crimp on the generosity and grateful vibes that are supposed to be hallmarks of this day. Old family patterns and intense dynamics could surface, putting a damper on Turkey Day. Know your triggers and avoid people who set them off!
Hopefully, it will all come out in the wash at the November 29 Sagittarius new moon, which helps us step back and see things with fresh eyes. But a loose square to foggy Neptune could also bring some guilt, enabling and mixed signals. Find out what November's astrology holds for your star sign in your monthly horoscope!
Image via Tumblr