by Felicia Bender, The Practical Numerologist
Your Purpose:
Your purpose is to develop spirituality, humanitarianism, creativity, wisdom, and integrity.
Understand that these "themes" will be reoccurring issues throughout your life. Your Life Path number indicates what you're evolving into, developing, aspiring toward, and learning about.
So while you'll display innate gifts and talents in the areas of emphasis, you'll also experience some consistent obstacles as you master your life's purpose.
In Alignment:
Humanitarian, compassionate, magnetic, charitable, romantic, creative, generous, idealistic.
Out Of Alignment:
Lacking integrity, resentful, holds on to old "stuff," hostile, arrogant OR close minded, submissive, emotionally unavailable, drifter, liar.
The Key:
How can you go with the flow of your creative and giving impulses?
As a 9, you're versatile and unusual. You can be successful at virtually anything for which you feel passion. You feel fulfilled when serving a humanitarian service—large or small. You're creative, compassionate, and giving. It's through creativity and helping others that you find your groove. It's only a lack of concentration that can keep you from enjoying the success of your projected goals. Understand that you're challenged with asking for support or help, so the sooner you can learn to ask, the better. A lesson you're learning is how to both give and receive. You're also here to master the fine art of letting go.
The Message:
You're here to use your creativity and make a difference in the world. Know that you might have a propensity to devour information focused on spirituality or psychology. Overall, you're working on learning how to express and understand your own feelings. Tap into your creativity and into something that you feel gives back to others and you'll be living your dream. Work on being a listener, not a proselytizer.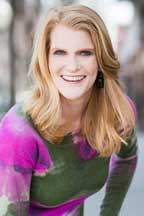 Felicia Bender, Ph.D. is The Practical Numerologist and author of Redesign Your Life: Using Numerology To Create The Wildly Optimal You. You can get your numerological groove on at www.FeliciaBender.com.