Created in partnership with Frederique's Choice
Calm and serene! From April 19-May 20, the Sun is traveling through earthy, sensual Taurus, bringing a dose of grounding energy. No matter what your zodiac sign is, everyone is affected by the overarching Taurus themes, which include persistence, stability an appreciation for art and beauty.
In that spirit, we've joined forces with iconic Dutch model, TV personality/producer and Virgo flower connoisseur Frederique van der Wal, creator of Frederique's Choice. Her monthly Horoscope Bouquets are customized with gorgeous blooms that magnify the unique energy of each zodiac sign. Click here to shop and enjoy an exclusive 10% discount for with the promo code ASTROSTYLE.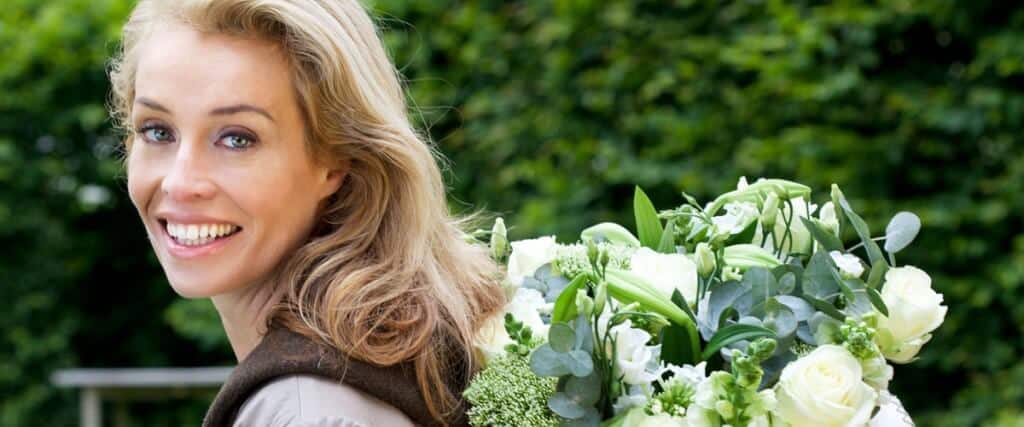 Introducing: The Taurus Bouquet!
The Taurus bouquet bursts with white Madonna lilies, calla lilies, snapdragons and roses to represent the sign's signature color: white. White signifies purity and can represent a successful beginning. White connects with the Taurus traits of protectiveness, patience, warmth, caring and reliability. We also use a green-white trachelium to convey serenity.
How to decorate & style your space for Taurus season:
Colors: White, browns, tan, dove grey
Shapes: Soft and organic shapes, rounded and rustic
Element: Earth (stabilizing, calming)
Materials: Clay, hemp, bamboo, plant-based and natural materials, matte surfaces, sensual textures
Objects: Draping plants, hand-loomed or handmade items, pottery, indigenous objects and crafts, fine art
Music: Classical, jazz, acoustic guitar, a capella
Aromatherapy/essential oil: Eucalyptus
Wellness focus: Throat, thyroid
Superfoods to enhance: Cucumber
Yoga pose: Tree pose (for rootedness)
L-R: Mrs. Noodle Pillow from motherofthousands.com, Young Living Eucalyptus Oil, draping plants on display
Here are 5 ways to maximize the energy of Taurus season:
1. Savor your senses.
Taurus rules the material world and the five senses, so explore and connect through yours. Add art, a tablescape of found objects (or flowers!) to an unadorned area. Make something by hand. Refresh your music collection. Find a new signature scent for yourself or your home. Put pen to paper and write a letter on fine stationery—or pick up a print book instead of trolling blogs or reading on a backlit device. If you want to be eco-conscious, get it secondhand or from the library.
2. Live by your values.
Taurus rules the zodiac's second house of values and priorities. This is not a sign that likes anything with an "it's complicated" status. Taurus energy can sniff out the the pure essence of everything and everyone. You can't give "bull" to the Bull.

3. Be present.
Earthy Taurus is the ultimate Zen master: It's all about all being where you are. Slow down and stop—not just to smell the roses but to enjoy them. The all-white palette of the Taurus bouquet helps create the sensual calm that this zodiac sign is known for.
4. Use your resources wisely.
Taurus rules the zodiac's second house of work and money, and Taurus season is a great time to be prudent with your finances. While this time of year stokes our desires for beautiful things, Taurus energy urges us not to go into debt for them. Plan, set aside funds and pay for your treasure in full, even if you have to delay gratification. Building security (while surrounding ourselves with beauty) is the Taurus way.
5. Simplify.
Less is more during tasteful Taurus time—which flies in the face of our culture of excess. This zodiac sign has a discerning eye for what goes together. Take away before you add. Experiment with the beauty of a minimalist canvas, highlighting only a few opulent, showstopping details. You can always swap your art or add one more thing, for example, if it starts to seem "boring." But let the superstars of your outfit, interior design AND your personality bask in the spotlight without competition.
Order your Frederique's Choice Horoscope bouquet—exclusive 10% discount for our readers with the code ASTROSTYLE!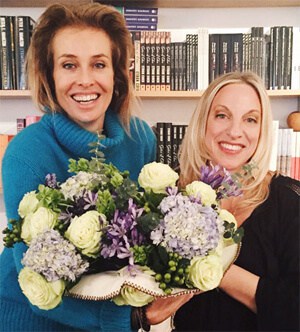 Order your Frederique's Choice horoscope bouquet or the entire zodiac collection as a subscription—or try Mood Bouquets. Use Promo Code: ASTROSTYLE and receive a 10% discount.
Delivery areas:
Beginning April 29, 2016, Frederique's Choice delivers flower bouquets nationwide in the U.S. 
Don't see your area? Click here to get on the list and be notified when your delivery area is added!