The Solstice is coming! The Solstice is coming! At 8:48PM EST, it will officially be the longest night of the year and the start of the Sun's monthlong tour of ambitious Capricorn. To honor this, we've devoted the 6th installment of our Periscope Horoscope series: 16 Days Until 2016 to Capricorn's favorite topic: careers and success.  Today, Tali teaches you how to find your Midheaven in your astrological chart, a key point for deciphering the best career path for you. She also gives a 2016 career forecast for all 12 zodiac signs, answers questions and gets Sagittarius sassy with a troll (poof, begone!) Watch it for the next 24 hours on Periscope or here on Katch.
Tune in daily because we'll be guiding you through a starpowered countdown to 2016 between now and January 1st. You can even ask us live questions while we're recording. It's just like having brunch together, talking about the cosmos like old friends do. And what does 2016 hold for your sign—in life, love and career?
Our 2016 Planetary Planner ebook is on sale now!. Order it today and you'll be entered in our giveaway to win amazing weekly prizes…plus a chart reading with us!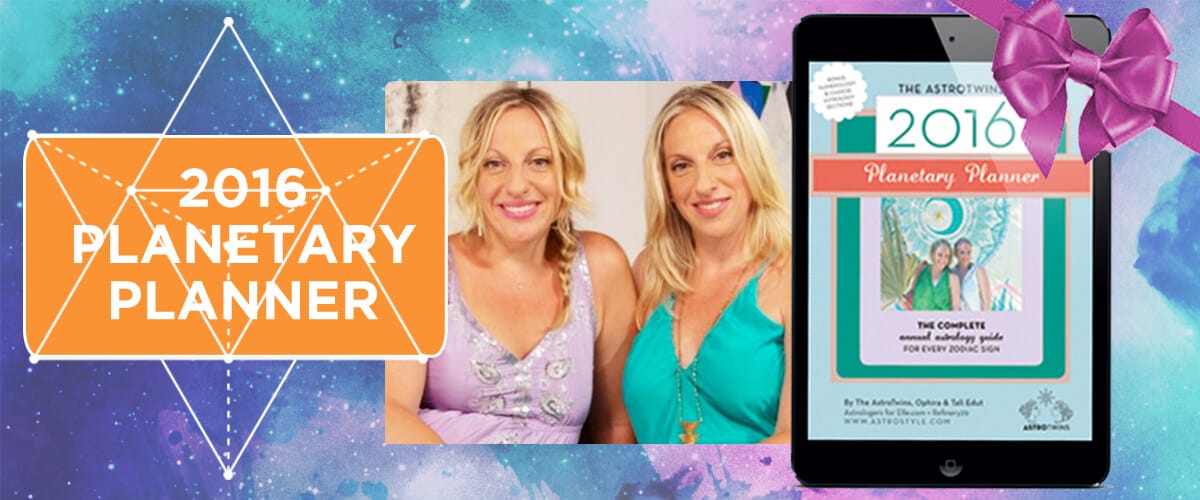 Pin