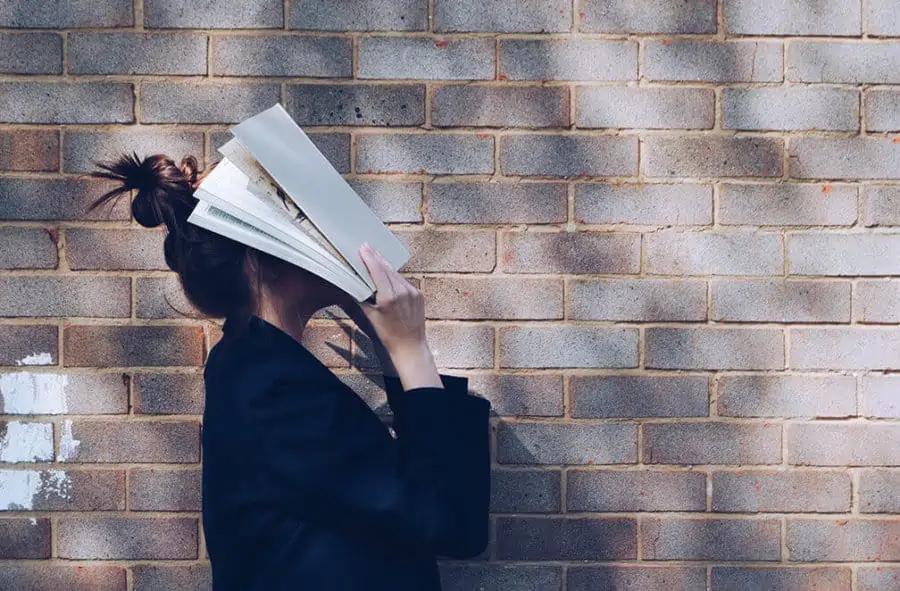 Can you go to "Astrology University?" Anyone can learn astrology reading books, practicing reading charts, using web sites and online calculators, but can you go to college for astrology?
The short answer is yes, you can go to college for astrology, if you want to take courses alongside another subject area.
While there are astrology classes, courses and programs at many colleges and universities worldwide, some of the best astrologers we know (including us, the AstroTwins!) are self taught over many years of study and practice! Learning astrology is a lifelong pursuit. There are not any accredited degree programs but there are many graduate-style programs offered by professional astrology associations and organizations. A lot of people in college who are curious about learning astrology will take astronomy classes.
Learning astrology has scholarly roots
According to Wikipedia, "astrology has been dated to the 3rd millennium BC…with roots in calendrical systems used to predict seasonal shifts and to interpret celestial cycles as signs of divine communications. Until the 17th century, astrology was considered a scholarly tradition, and it helped drive the development of astronomy. It was commonly accepted in political and cultural circles, and some of its concepts were used in other traditional studies, such as alchemy, meteorology and medicine. By the end of the 17th century, emerging scientific concepts in astronomy, such as heliocentrism, undermined the theoretical basis of astrology, which subsequently lost its academic standing and became regarded as a pseudoscience… In the 20th century, astrology gained broader consumer popularity through the influence of regular mass media products, such as newspaper horoscopes."
Today, astrology is enjoying a steep resurgence in popularity, across all age groups, because of growing access to technological devices and filling the need of many to find meaning in our world. The popularity of astrology has been widely covered in mainstream media like The New Yorker magazine, The New York Times and The Wall Street Journal and evidenced in investments for new apps.
Best astrology courses
A simple Google search will reveal many online school offerings you can research to find one that may suit you. Be sure to read through them thoroughly and look for reviews before deciding if one of these offerings is right for you.
Some considerations to make are also what type of astrology do you want to learn? We are life-long students of Western astrology, which is different from Indian and Chinese astrology. Be sure to do your homework before you dig in, especially if you are a beginner.
If you're not ready to make a huge investment, most astrologers we know are self taught, by reading and learning and practicing, especially in chart reading.
Are there college degrees in astrology?
There aren't any accredited degree programs, and while we can't personally recommend any specific astrology college classes or astrology university programs, we can encourage you to read as much as you can on the topic on your own to build your knowledge.
We have been practicing astrology for more than three decades and have been teaching others how to become their own astrologer. We welcome you to explore our astrostyle.com web site to learn many of the basics and even advanced topics, when you're ready.
This post may help you get started: The Beginner's Guide to Learning Astrology 
Additionally, we offer an "Astrology Fundamentals" web course in partnership with Mind Body Green. In this class you'll learn to become masterful at interpreting astrology charts, even if you're a total beginner, plus:
Understanding the planets, zodiac signs and houses
Going beyond the generic daily Sun sign horoscope into deeper, full-chart interpretation
Using astrology for love, compatibility and financial success
Putting together the puzzle that explains how every human being ticks
Gaining practical tools for applying this knowledge to your everyday life for ideal timing and navigating challenges
For more info about this course, which allows you to learn at your own pace with a full-color workbook, video modules and Q&A message boards, go to its overview here.
Astrology associations that offer astrology eduction and astrology degree programs
There are also many professional organizations of astrologers, and some of them offer learning as well. A few of the more popular ones are the American Federation of Astrologers, founded in 1938, and The Organization of Professional Astrology, a nonprofit organization. There are also worldwide associations such as the International Society for Astrological Research.
Research and pursue what you feel is right for you. Thousands of astrology books have been written over the years as well, many of which we have read and other astrologers use.
How did the AstroTwins learn astrology?
We always loved reading our horoscopes as kids. In fact, we had a paper route as tweens and before we distributed The Detroit News to our neighbors, we'd pause to check our Sagittarius 'scope and to read Dear Abby (who was twins with fellow advice columnist Anne Landers, featured in The Detroit Free Press). Can you say foreshadowing?
When were students at The University of Michigan, a friend gifted us a birth chart, which mapped out the placement of all the planets at our times of birth. (December 2, for the record, Tali at 10:00 and Ophi at 10:04AM.) We were fascinated—and a little bit shocked—at its accuracy. How did this 20-page booklet read us so well? We were obsessed! Which was explained in the chart by our moon, Mercury, Venus and Mars in Scorpio, incidentally. We couldn't stop devouring books and began doing charts for all of our friends. Then, one fateful day, a friend offered us a chance to write our first column for Teen People magazine, and the rest is cosmic history. You can read our full story here: https://astrostyle.com/the-astrotwins/our-story/
Praise for The AstroTwins
"Priceless information about yourself and your business that is both grounded and inspiring. Their intuition is off the charts and they've become one of my 'secret business weapons'. I cannot recommend them enough!"
—Marie Forleo, Founder of Marie Forleo's B-School
"The AstroTwins are my go-to guides for astrology. Their knowledge is incredible and their intuition is always spot on! I check in with them monthly for her guidance and support."
—Gabrielle Bernstein, Author of Spirit Junkie
"I'm a corporate type who thinks astrology readings are for parlor games. However, as I followed The AstroTwins' horoscopes, I found them uncannily accurate. Although I can't explain it, their readings have been laser accurate and provided profound insight.  They have been totally right about business, medical issues and relationships. The AstroTwins' approach is anything but a parlor game."
— Linda, Executive Coach and Professor, Virgo
"I've been a follower of the AstroTwins for years first through Elle.com, and then directly through their site. Their intuition and timing is always spot on! Their insight has allowed me to time decisions and transitions perfectly, both personally and in launching my company. Business, life and love—they're my go to gals!"
—Nicole, Paleo Coach and Chef
"The AstroTwins' book (Love Zodiac) is among my favorites. As a fellow Sagittarius, they are so positive and they always open my eyes to my many wonderful options and the fact that I have much to be grateful for."
—Sonja Tremont-Morgan, Real Housewives of New York City
"If you pay attention, you will get some very valuable information to help guide your path.  I have recommended The AstroTwins to many friends who all thank me. You will too!"
—Rochelle Schieck, Founder of Qoya
Have your free monthly horoscope delivered to your inbox. Join our mailing list for VIP invitations, earlybird access, monthly horoscopes and much more. Subscribe >
Photo credit: Siora Photography via Upsplash