Get ready for a whole new energy—calmer, steadier and more certain. Your December 2019 horoscope is a sneak preview of the new year and how you'll move into this unchartered decade.
It all begins on December 2, when expansive Jupiter leaves its home sign of fiery Sagittarius (where it's been since November 8, 2018), and shifts into earthy Capricorn until December 19, 2020. The red-spotted planet only visits each zodiac sign every 12 years, so its visit will bring major growth to the world in Capricorn-ruled areas.
That includes business, the economy, government and all of the structures that uphold (or constrain) us. Truth-teller Jupiter's spotlight could reveal what's been hidden. Family secrets could also emerge with honest Jupiter in the sign of history and lineage. Jupiter will join disciplined Saturn and power-player Pluto in Capricorn now, along with Venus (until December 20).
On December 15, Jupiter will form a rare trine to changemaker Uranus, which is in Taurus. Both planets are in "fall" in these signs, meaning they are at their least comfortable—and may be a bit constrained. It makes sense: Jupiter and Uranus push for change at any cost, while Taurus and Capricorn are rooted earth signs that like security and certainty. They fundamentally want different things, but if they can play well with each other, this trine could prompt a major breakthrough around the way we do money and business.
Unexpected change could be afoot—if not an outright disruption. There could also be a curveball with a political leader or, in your work life, an authority figure. Someone could make a swift and unplanned departure, leaving room for a new scion to step in!
Let the Energy of Sagittarius Season Fuel You
Thankfully, this is all set against the backdrop of Sagittarius season, as the Sun visits this jovial sign until December 21. And on the 12th, the year's only Gemini full moon sets the stage for exciting news or an epic gathering where you can meet, mingle and share your idea with a receptive audience! But don't show your full hand. As the full moon forms a tough square (90-degree angle of tension) to nebulous Neptune, someone's intentions might not be clear or above-board. Be careful about spilling state secrets and confidential intel. The walls have ears!
The next day, December 13, Neptune will form a galvanizing trine to energizer Mars. With both planets in emotional water signs, feelings (and tempers) can flare up quickly. Neptune can spin a guilt trip and Mars can maximize our reactions (passive-aggressive, meet aggressive!). On the positive side, this could be a wildly romantic and sensual day, when an attraction blazes up quickly. Grab the mistletoe…then slip off somewhere far from the Christmas lights. Santa, baby!
The Capricorn energy really starts to kick in on December 21, when the Sun moves into the Sea Goat's sphere, joining Jupiter, Saturn and Pluto. If you're not writing your 2020 #goals already, just wait: On December 26, the final eclipse of the decade arrives—a Capricorn solar (new moon) eclipse— followed by the Sun's annual meetup with lucky Jupiter on December 27. Talk about powering up your big visions!
Communicator Mercury will join the Capricorn confab on December 28, bringing the count to FIVE heavenly bodies in this ambitious sign as the calendar turns. This eclipse is called an annular event—also known as the "ring of fire" because of the Sun's flaming outline that appears behind the moon's passing shadow. Consider it an omen, a call to stop hiding our own light. What talents have you kept under wraps or relegated to the back burner? Let those come out now, as we embark on a new decade-long chapter. Hello, 2020!
Photo: ZHPH Production via Stocksy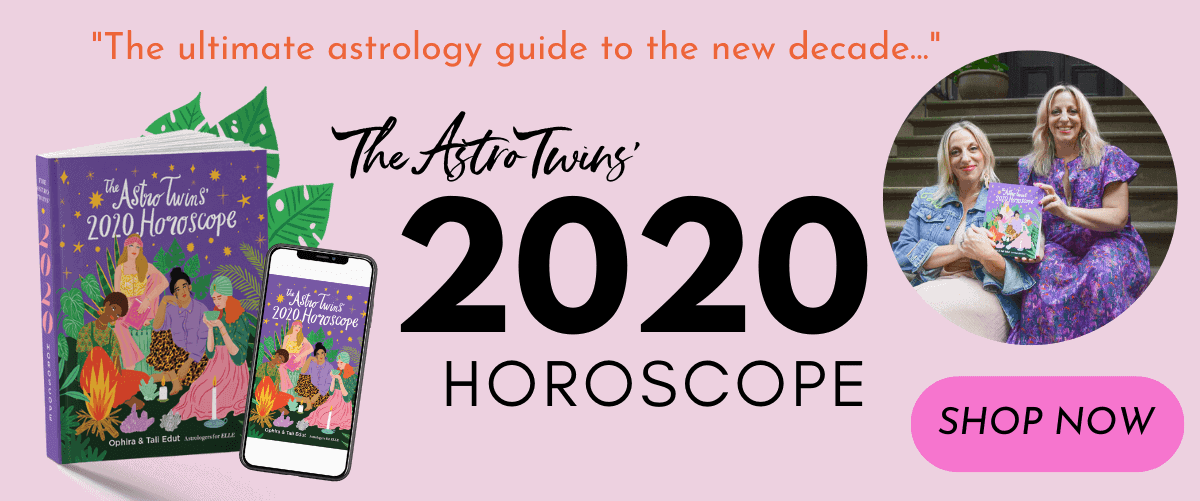 PinPin