Numerology predictions for February based on your Personal Year Number.
Our resident numbers guru, Felicia Bender, The Practical Numerologist, shares your Monthly Numerology forecast.
2019 is a Universal 3 Year (2 + 0 + 1 + 9 = 12, 1 + 2 = 3). To find out which monthly forecasts to read this year, calculate your Personal Year Number, according to the instructions below. This Personal Year Number will influence your whole year, from January 1 until December 31, 2019.
Calculate your Personal Year Number for 2019:
Take your birth date (for example): 11-1-1992
Replace the year you were born with the current year: 11-1-2019
Add each of these individual numbers together:
1 + 1 + 1 + 2 + 0 + 1 + 9 = 15
Digit down to a single-digit number, so keep adding: 1 + 5 = 6
If this were your birthday, you're experiencing a 6 Personal Year in 2019, so read the corresponding forecast below.



YOUR FEBRUARY 2019 NUMEROLOGY FORECAST
If you're having a 1 Personal Year,
February is a 3 Month

Did January hand you more "hurry up and wait" energy than you would have liked? You'll begin to feel more enthusiasm and verve in February, as the 3 Month moves you into an active new cycle. To start, this period is beckoning you to get social. In fact, your mandate is to say "yes" to any outings, parties, and get-togethers. Carve out time in your busy schedule to include yourself in anything that feels fun. What brings you joy? Where's your happy place? And remember, 2019 is a 3 Universal Year for everyone, so you get to double-down on effervescence this month. The spirit of a number 3 Month focuses on all things self-improvement related. New haircut? A wardrobe upgrade? Sign up for that online course? February is also a great time to fine-tune the way you choose to communicate. Don't be surprised if you're handed a few moments that make you think, "Do I speak my truth or avoid this conversation?" You may find a fresh creative direction you're interested in pursuing around February 11. The entire month will support all aspects of emotional self-expression and creativity. Infuse your own unique flair into all that you do and you'll be surprised how quickly things take flight!

If you're having a 2 Personal Year,
February is a 4 Month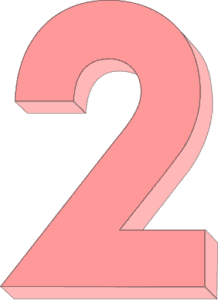 The energy of the 4 Month this February beckons you to get down to business. Tap into your ability to be as orderly and systematic as you possibly can and handle matters in a practical and down-to-earth manner. This is your month to make work and organization a priority, and you'll reap the benefits in the months to come. If you need to deal with contracts, agreements or similar legal work, be patient, expect delays and extra negotiations. Try not to let frustration creep in. Instead, accept interruptions with a detached and diplomatic understanding of the circumstances involved. Let situations unravel in their own time. Remember, with your 2 Personal Year feelings and emotions may bubble up when you least expect it.  Around February 6, keep a close watch on your projects and take advantage of any shifts that allow forward momentum. Meanwhile, focus on wellness. Need to integrate a few more days at the gym during your weekly routine? Do it! Schedule that yearly check-up. It's time to take care of any health matters in February. Focus on practicalities and check them off your list.

If you're having a 3 Personal Year,
February is a 5 Month

February brings the high-frequency energy of the 5 Month your way. In your 3 Personal Year, you're devoted to getting more social, digging into your sense of emotional self-expression and getting out into the world more often. Time spent with friends is especially favored for you in February. Let the lyrics of this children's song your new mantra for the month: "Make new friends and keep the old. One is silver and the other is gold!" And get your carry-on luggage ready, because there may be opportunities to enjoy some off-the-beaten path adventure, potentially around February 7 or 16. You're likely to feel freer and more mobile now than you did at any time in 2018. Last year was your "us" year—one in which you asked yourself, "What am I really feeling?" Something important in your life changes or may make a dramatic shift this month. Understand that you might be tempted to plunge into excess, so exercise some caution and don't put yourself in compromising situations. Yet the energy of the number 5 also brings in levels of restriction or even a fear up for review. If so, take heart with the words of Joseph Campbell: "The cave you fear to enter holds the treasure you seek."

If you're having a 4 Personal Year,
February is a 6 Month

Pin
Around February 3 or 9, domestic matters take a front seat, and you'll have to deal with them whether or not it's convenient. Throughout the month, you may also experience issues regarding legal, tax or insurance affairs related to your property. Accept support and help from the ones closest to you, even though that may not be their (or your!) usual M.O. A few subtle actions—perhaps ones catalyzed by other people—are apt to add up to substantial forward movement as the year progresses. Your 4 Personal Year is an ideal time to set up systems and foundations that make your life easier and more productive for the next five years and beyond. No, this isn't the time for hitting the snooze button. The energy of the 6 Personal Month increases your sense of responsibility and helps you see the big picture. Put on your hardhat and get some "foundation" work done, personally, professionally, emotionally, or all of the above. If interruptions could get in your way, never fear, this is also a time to bask in the warm-fuzzy glow of QT with loved ones.

(In the video below, Tali and our resident numerologist Felicia Bender explain the significance of 2019, which is a 3 Universal Year.)
If you're having a 5 Personal Year,
February is a 7 Month
Pin
You may feel pulled in opposite directions during this 7 Month, like you're navigating a teeter-totter all by yourself. Although your 5 Personal Year is turbo-charged with vivacious and outgoing energy, in February, you'll crave a certain measure of solitude. In your alone time, you can assimilate the important changes from past month—and to consider the best ways to implement them. This won't necessarily bring any lightbulb moments. Answers and ideas manifest through slow contemplation. If you're interested in spiritual matters, this is a powerful month to practice meditation or spend time studying—particularly during the week of February 18. Although you need some downtime during a portion of February, you're also feeling a strong sense of restlessness and a need to get on with the show. Think of this as a time for data collection. Once you have all the facts, you can start determining the most relevant information for your chosen project, one that could be related to relationships, career, etc.  For now, focus on preparation rather than fast-and-furious action.

If you're having a 6 Personal Year,
February is a 8 Month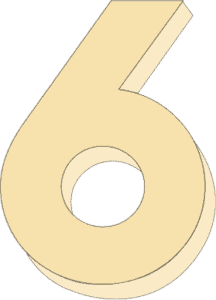 Show me the money! As an 8 Month, February demands that you slip on your power suit and take charge. Around February 2 or 5, a new opportunity may come to your attention with potential to cannonball you into an opulent future. During a 6 Personal Year, your focus is on family and home, bringing you some added responsibilities in these areas. In some instances, relatives may open doors or help with your professional progress. But be prepared that interference in family affairs that may conflict with your business goals, particularly during the week of February 18. Tend to family obligations as they arise since domestic responsibilities take precedence during a 6 Year. Remember to take breaks when you need them. Schedule some R&R to stay healthy and not take your eye off the ball when it comes to work. You may find yourself embroiled in a few power struggles with the people closest to you. Uncomfortable and awkward? Yes, but this could motivate you to stand up for yourself, set boundaries and tweak a few dysfunctional communication patterns. Step into your power and speak your truth.

If you're having a 7 Personal Year,
February is an 9 Month
Pin
The energy of February's 9 Month brings rumblings of an important transition. From February 9-onward, you may feel a shift. This could present itself as the termination of a business deal that wasn't going in a desired direction. Other conclusions—particularly with friends or colleagues—may be comparatively subtle in their falling away. You may feel as though you're reaching a place where you can easily extract yourself from social situations that no longer serve you. Who leaves you feeling positive and energized during (and between) your interactions? Put your energy towards those folks. After February 18, take some time for yourself to rest and recharge, in solitude. While it's obvious that some important transformations are taking place, you can't chart your course with pinpoint accuracy during this contemplative year. Surrender to the soul searching. This 9 month helps you release the "stuff" in your life that's been holding you back, from physical possessions to limiting beliefs. Letting go will be a relief.

If you're having an 8 Personal Year,
February is a 1 Month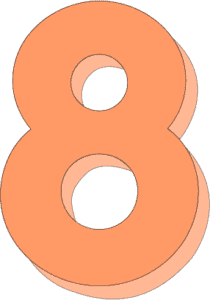 As a 1 Month, February marks the genesis of an extremely productive time. You'll be able to achieve some of your major goals by following through on a clear action plan. Focus on what you truly want. Set intentions so they are as bright as a neon sign! Ready yourself for overdue recognition and a status boost along with (drum roll, please) possible financial rewards! This is your time to take initiative, organize, manage and delegate. Tap into your sense of abundance and "left swipe" the voice of scarcity. Expect obstacles, though. Stare down anything standing in your way February 18-21. Since you'll be keenly focused on work, take breaks and make time for fun with your inner circle. You don't need to accelerate at full throttle to get it all accomplished. You're playing the long-game this year, so pace yourself and think big picture. But do commit to lift-off on business and career-related ventures. The enterprises you've been getting into the chute for the last few months are ready. Is your plate full enough? Well, opportunities that are ripe with potential may come to your attention near February 7. Explore!

If you're having a 9 Personal Year,
February is a 11/2 Month
February is an 11/2 Month, which means you may have some important decisions on the horizon. Will you feel joyous rapture about that? Not necessarily, but during 2019—your 9 Personal Year—change and transformation are inevitable. Thankfully, completions don't happen overnight. Try to make shifts incrementally, to buffer the dramatic endings you can't avoid. This is an "us" month, so remember: you don't have to figure it out alone. Invite partnership and let your loving nature shine. February is infused with the energy of the master number 11, and special spiritual awareness and awakenings are likely. Be receptive to change, alchemy, and subtle (but important!) messages being illuminated. February will be a transitional time that may have a few fits and starts. Some projects may be subject to temporary delays, particularly February 9-15. During slower moments, spend time with family and friends—you'll enjoy it (maybe more than you expect). And while you may be sensitive to the needs and emotions of others, try not to take on their problems or let them take out their frustrations on you!
Felicia Bender, Ph.D is "The Practical Numerologist" and the author of Redesign Your Life: Using Numerology To Create The Wildly Optimal You. To learn more numerology from Felicia, order custom reports and book a reading, visit www.FeliciaBender.com
ORDER CHARTS & SESSIONS WITH FELICIA:
For information on scheduling a private numerology session, click here.
To order a personalized numerology chart, click here.