Get ready for a vibrant and dynamic month as the "5" energy of May adds a passionate twist.  
Our resident numbers guru, Felicia Bender, The Practical Numerologist, shares your Monthly Numerology forecast.
Freedom is the keynote for May, which is a 5 Month in numerology. With this dynamic influence afoot, everyone will feel a burst of can-do energy. Spring is in the air and there will be copious opportunities for travel and fun. The 5 vibe awakens our adventurous spirits!
Simultaneously, we'll all feel an increased need for independence. Are you working toward financial freedom? Is a health issue restricting you? Do you yearn for a more emotional or sexual connection in your relationship? May is the month where these issues come bubbling to the surface.
Pin
The only problem is, what to focus on first…and when? The energy of the 5 Month brings in a dazzling (and dizzying) array of choices. And, it will be hard to exert much self-control amidst all the hedonism.
The energy of a 5 Month can be a bit unstable. Ultimately, we can experience some interesting (and perhaps unexpected) shifts that shake things up. Embrace the winds of change and let it carry you to your next destination.
Now, read the specific May numerology forecast for YOUR Life Path number…
What's Your Number? Calculate Your Life Path Numerology:
The Life Path number is similar to the Sun Sign in astrology. It directs your overall personality and represents the "fuel" that carries you towards your destiny. To calculate your Life Path number, add up all the digits in your birthday. For example:
Birthday: 6-27-1988
6 + 2 + 7 + 1 + 9 + 8 + 8 = 41
Then, add again until you get to a single digit, between 1 and 9.
4 + 1 = 5
Life Path Number: 5
Note: If your birthday first adds up to 11, 22 or 33, you have a Master Number as your Life Path. You can read the general characteristics of your Life Path number here.



YOUR MAY 2019 NUMEROLOGY FORECAST 
1 Life Path | The Innovative Leader

There's no time like the present! May brings a surge of wind beneath your wings—will you take a leap of faith or avoid the risk? It's not your nature to stand on the sideline, so step into your mover-and-shaker status. If you're working on a project (and a 1 Life Path is always working on something!), this is the perfect time to get out there and promote it. Progress comes when you actually meet people face-to-face, not via texts or intermittent email. Circulate IRL and have your 60-second elevator speech memorized. Even if you're feeling uncertain, it's time to get on the court and spread the word about what you're up to. Trust that you'll gain confidence as you go. If you have some free time on the calendar, May is ideal for a work/play excursion. The expansive energy of the 5 Month supports all things fun and sensual. This could bring new energy into the bedroom or help you get to the gym with greater regularity.


2 Life Path  | The Diplomat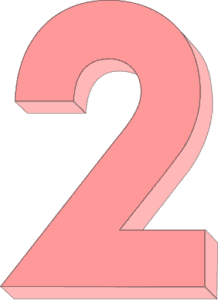 As a 2, you're the love-bug of Life Path numbers. Usually, you're the one keeping it all together and most often prefer a sense of predictability in life. Get ready for a shift as May's gregarious energy lures you out of your comfort zone. Just because you're a loving, relationship-driven person doesn't preclude your desire for freedom and fun!  Slip off for adventures with your favorite plus-one. If you've been single for a while, burst out of your shell and flex your flirting skills. You can retreat into shyness at times, but with the daring energy of a 5 Month, try following your heart with a bit more fearless abandon. Your happiness is so genuine that it will have a ripple effect. Don't fall into the trap of thinking it's "selfish" to put yourself first! Your mantra: "Happy 2, happy you!"


11/2 Life Path  |  The Spiritual Illuminator
Note: If you have an 11/2 Life Path, it's a great idea to read both the 1 and 2 forecasts, since you will resonate with both of those numbers as well as the energy of the 11. 
As a Master 11/2 Life Path, you can struggle to keep your head out of the clouds. In May, you might need to pour some cement into your shoes. The hedonism of the 5 Month can make it challenging to rein in impulsivity and excess. Under this frenetic influence, you probably want to keep your phone out of your hands when you're sipping margaritas or thinking about an ex at 2 a.m. Where you'll shine, however, is in bringing any innovative ideas to the forefront. Set aside self-consciousness about promoting your work. Tone down any snark and dial up the diplomacy—you'll get your point across without theatrics. All month long, your love life shimmers with amplified potential. Be liberal with the right swipes or do your "bae-hunting" in new venues instead of the same old spots. If you're already attached, don't wait around for your partner to drum up a dream date. Be proactive and infuse your relationship with excitement and some much-needed change.


3 Life Path  |  The Creative Communicator

As a 3 Life Path, your overall energy is simpatico with the vibe of a 5 Month, and you'll feel "in your element" this May. This could be a turbo-charged time, so squeeze those naps in where you can. You're forever honing your communication skills and infusing your buoyant creativity into all that you do. Now's the time to take a dream vacation and use the time off to explore, mix-and-mingle and to refuel your creative reserves. Passion projects can take on a new life—moving in directions you could never have predicted or imagined. Infuse your intelligence and optimistic energy and watch the magic happen. Even if you can't skip town, May offers opportunities for romantic connection. One red flag: You can get overwhelmed or scattered. You don't have to accept every invitation that floats your way. When you feel worn down, quickly make an appointment for bodywork or a holistic treatment. Think of it as spring cleaning for your soul!


4 Life Path |  The Systems Builder & Teacher
Pin
Hit the gas or slam on the brakes? When the slow-and-steady 4 Life Path tries to navigate the energy of the frenetic 5 Month, it can be a serious push-pull. You prefer to color inside the lines, but May's energy demands freedom from rules and restrictions. Don't miss this golden opportunity to expand your horizons. You can go back to the tried-and-true in June (if you want to), but for now, try trekking a little further away from what's familiar. Even if you have to schedule your fun, break up the hard work with playtime and breaks! A vacation with a learning component could be right up your alley. How about a butterfly migration adventure or a biking trip through wine country? No matter your GPS coordinates, the 5 Month may stir up issues related to your sense of personal freedom. A relationship that is unhealthy and restrictive may dissolve. Or perhaps you retool your resume and begin to hunt in earnest for a job that doesn't feel confining. Bottom line: This is not the month to stand still and endlessly ponder options. Get into action and move that needle!

(In this video, Tali and our resident numerologist Felicia Bender explain the significance of 2019, which is a 3 Universal Year.)
22/4 Life Path  |  The Master Builder & Teacher
Note: If you have a 22/4 Life Path, it's a great idea to read both the 2 and 4 forecasts, since you will resonate with both of those numbers as well as the energy of the 22. 
Widen your viewfinder! As a 22/4, you may struggle to get out of your own way, but May's dynamic 5 energy could clear some barriers. What's the most pressing item on your punchlist? Are you mulling over a new idea for a business or your career? Are you dealing with a family issue that's boring a hole into your psyche? May offers you some wiggle room to explore and push your boundaries. Maybe it's time to sign up for coaching sessions to map out a profit plan or prep for interviews. The 5 Month also emboldens you to put up boundaries with relatives. Instead of wasting time feeling guilty, enjoy a change of scenery. A weekend jaunt would offer a well-deserved respite and reset. Or, go full-on with the decadence of a 5 Month and book a retreat. Sure, you might try every way possible to talk yourself out of this "indulgence," or convince yourself that it's a waste of your valuable time. But once you get there, you'll realize how inspiring, relaxing and motivating it is to break out of your own routine for a while!


5 Life Path  |  The Sensual Freedom Seeker
Pin
Welcome to numerological nirvana! For a 5 Life Path, this month can turn you into the breakout star you were born to be.  Ride the most empowering waves of this double-shot of 5 vibes and you'll feel invincible—or like you're taking a long sashay down the red carpet as cameras flash and interviewers demand to know what designer you're wearing. During this whirlwind 30-day cycle, discernment is a must! You'll need to deflect some of those bright and shiny objects being lobbed at you so you can optimize your time. Warning: The frisson of a 5 Month can also arouse your excessive streak.  While it's great to live the dream and tap into your fearless nature, you don't want to burn yourself out in the process by grasping for "more, more, more." Make sure that anything you devote yourself to is taking you in a constructive direction. You can have your fun without going off the rails. Single 5's should step out for some frisky fun, and meet up with a variety of dates. If in a relationship, detour away from "the usual places" and enjoy the shared exploration.


6 Life Path  |  The Nurturing Visionary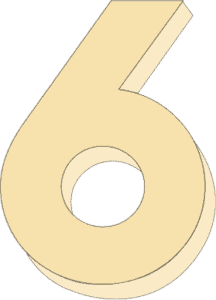 It's never a dull moment when the duty-bound 6 Life Path collides with the energy of a freedom-loving 5 Month. Release that nagging (but often overblown) sense of responsibility and let your hair down. That might mean packing the sunscreen and flip-flops as you head off for a beach vacation. Or maybe you'll lean in to your "culture vulture" nature and be the queen of the scene who never misses an arts event in your zip code. But here's a challenge: Can you allow someone else to plan the itinerary here and there—or at least accept some well-intentioned support? If you've been stuck in a rut, stop complaining. Nothing will change unless you shake it up! You'll feel uncharacteristically daring and willing to try new things. A well-calculated risk could pay off this May, even if you have to leap (a little) before you can look and see where you'll land. During this celebratory month, you can put your hosting skills to good use. Just try to remember that you are also on the guest list if you're throwing a soiree. Accept some assistance and don't take it all on solo.


33/6 Life Path  |  The Spiritual Teacher & Joyful Nurturer
Note: If you have a 33/6 Life Path, it's a great idea to read both the 3 and 6 forecasts, since you will resonate with both of those numbers as well as the energy of the 33. 
May's vivacious vibes will open your spirit up to new possibilities—and not the hum-drum kind. The 5 Month will pour high-octane fuel onto dreams that have been languishing in the corner of your mind (or filed in the drawer marked "for later.") Newsflash: Now is later, so carpe diem! You're a visionary—even if you have trouble admitting it. What dreams and aspirations are pounding at your door? Invite them in for coffee and get these prophetic plans down on paper. As a 33/6 Life Path, you often feel obligated to shore up everyone around you, but that can be a weighty responsibility. In May, you could feel as though the fuel gauge is near empty. Take a timeout to rejuvenate. This can prove challenging for someone who often directs their energies towards serving others. But let someone else herd the cats in one direction. It's time to take a guilt-free moment to yourself and set some limits. Can you do it?  You may galvanize your resolve by watching Brené Brown's short video on the generosity that is available once you've learned to set boundaries.


7 Life Path  |  The Analyst & Seeker
Pin
You're in your freedom-seeking element this May, as the energy of the 5 Month revs up an unbridled need for independence and space. Adventure, too, so whether it's kitesurfing or wandering the cobblestone streets of a historic city, you could be off at a moment's notice. As a 7 Life Path, you're always delving into bigger questions about life. Perhaps your relationship status has changed and you're formulating a new identity. Or maybe your job has taken a turn in the past few months with a new manager that you just don't connect with or a colleague whose work style feelings undermining to your efforts. Set aside some time where you can unplug and delineate your own space. This is a month where questions about your overall sense of freedom will be percolating. Yet part of the lessons learned has to do with coming clean with your emotions and not relegating them onto an Excel spreadsheet. You'll ride the wave when you not only face—but also embrace—whatever change life is bringing your way. Now for a novel idea: What if you could also infuse some fun into that soul-searching journey? The vibe of the 5 Month can help you (en)lighten up and find the humor in your own humanity.


8 Life Path  |  The Manifestation Maven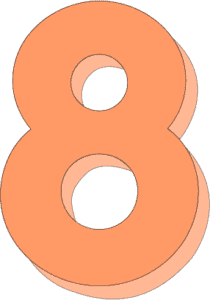 Are you working on a project that demands a bit of sales savvy? Hoping to win people over with your magnetic charms? The energy of May boosts your confidence! Release the hard-driving tactics and show your softer, more playful side. While you're at it mix more style and verve into your pitches. Your personality is the key to increasing profitability during this flamboyant 5 Month. If you need an angle, watch Simon Sinek's TED Talk Start With Why, to learn how great leaders inspire action. As a money-minded 8 Life Path, this is material you can sink your teeth into. Yet in the meantime, May is a great month to take a moment and relax. Fill up your social calendar with lighthearted activities. What brings out your inner goofball? The 8 Life Path can always use a good laugh, whether it's a dance-off or a night of karaoke. As you let go a little, you'll find that things start coming together naturally. (Which means you don't have to force or bend them to your will.) If you're knee-deep in a work project, this is a great time to get it in front of the VIP's who can help you advance it.

9 Life Path  |  The Inspired Altruist
Your ever-expanding horizons could stretch even further this May, as the 5 Month lures you on a voyage of discovery. As a 9 Life Path, you gravitate toward things that are off the beaten path. During this exploratory month, you could totally immerse yourself in another culture, learning the language as well as the customs. See if you can get your passport ready or at least fill the tank and start driving to a new and fun destination. Perhaps your charitable sign already has your bags packed for your annual Habitat for Humanity trip. No matter where you wind up, take a cue from Mother Teresa (another 9 Life Path) and "spread love everywhere you go." Even if travel isn't in the cards, infuse some fun and buoyancy to your socializing close to home. Spread inspiration by rallying friends for uplifting activities, like group meditation or vision-boarding. Or maybe you'll organize a craft night or a block party. As a 9, wherever you lead, they will follow, and during the 5 Month, you could become the neighborhood Pied Piper!
Felicia Bender, Ph.D is "The Practical Numerologist" and the author of Redesign Your Life: Using Numerology To Create The Wildly Optimal You. To learn more numerology from Felicia, order custom reports and book a reading, visit www.FeliciaBender.com
ORDER CHARTS & SESSIONS WITH FELICIA:
For information on scheduling a private numerology session, click here.
To order a personalized numerology chart, click here.

Pin
Map a powerful year with The AstroTwins' 2019 Horoscope Guides!
Get the complete roadmap to 2019, with the most important dates for love and money, plus the big-picture trends that will guide you through the year! Plan it by the planets and never miss an important moment again. Order Yours Now >