The Sun is in Capricorn, ruler of goals and boundaries, until January 20. We teamed up with our friend Terri Cole—psychotherapist, meditation expert and awesome Aries—to create a new monthly series of guided meditations to tap into the energy of the ruling zodiac sign.
Capricorn season coincides with the holidays and the New Year, a time when we feel lots of pressure…and deal with the chaos of having our relatives around. If you, like most people, struggle to set healthy boundaries—or even to know what those are—Terri explains this concept (in her oh-so soothing voice) during this meditation. Feeling overwhelmed by New Year's resolution pressure? Terri helps you figure out how to assess when to say "yes" or "no," and how to create inspiring intentions.
Relax, dim the lights, and listen to Terri's Capricorn season meditation below!
Meet Terri Cole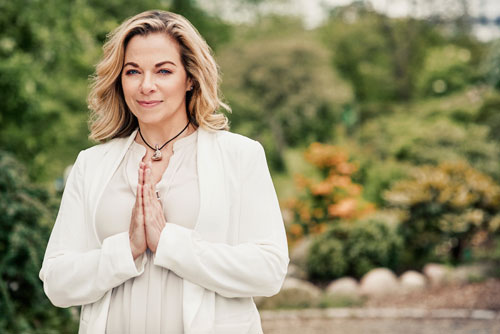 Pin
Terri Cole is a licensed psychotherapist, transformation coach, author, speaker and meditation teacher. For almost two decades, Terri has empowered celebrities, professional athletes, and individuals alike through television, radio, her popular TEDx talk (What if FEAR was just a Feeling?), workshops, and a thriving private practice to redesign limiting mental blueprints to create extraordinary lives. Terri's strategies combine practical psychology, Eastern mindfulness practices, and harnessing the power of intention to create sustainable change. Her wicked "tell it like it is" sense of humor and razor sharp insight combined with deep empathy and understanding gives her a unique ability to reach people and inspire transformation. Her upcoming Real Love course will give you all the tools you need to attract & create juicy, healthy, long lasting love in your life. As Terri says, "It all starts with YOU."
Image via Tumblr