RETREAT LINKS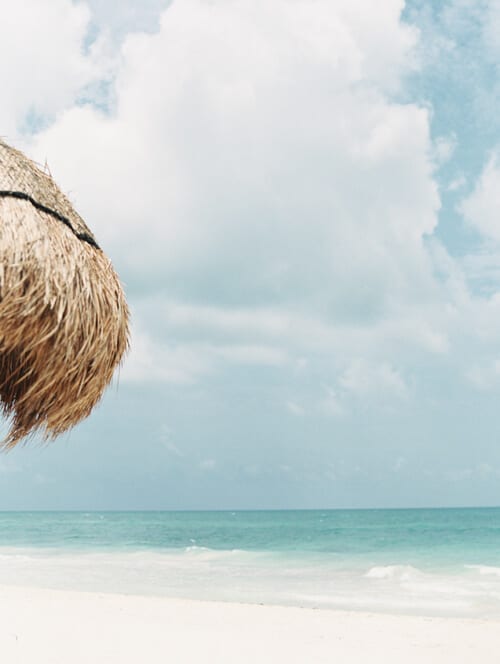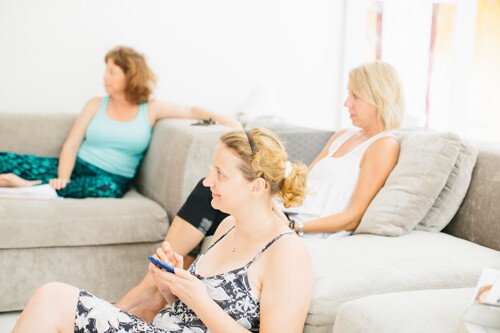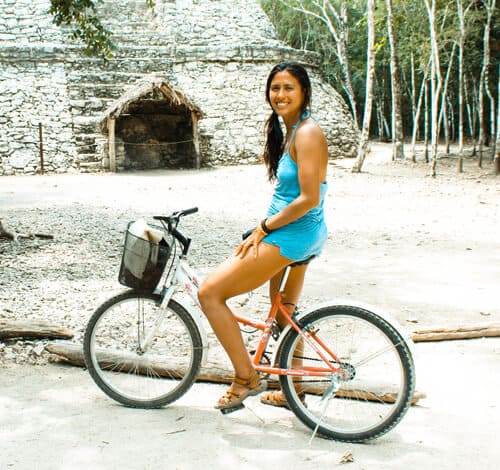 SCHEDULE: A TYPICAL DAY
Learn. Explore. Bask in the sun.
We've designed the retreat to include a fun combination of astrology learning and vacation/relaxation time. Every morning will include 2-3 hours of workshop time, which will be interactive and designed to help you master the basics of astrology. The afternoons are yours to soak up the sun and indulge in Tulum's treasures. We'll meet you again in the late afternoon to answer any questions about the day's lessons. After dinner, we'll have optional activities such as group rituals and strolls along the beach to explore Tulum's festive nightlife.
Note: Vegan, gluten-free and dairy-free options are available at every meal.
Arrive:
Day 1:
We recommend arriving at Cancun airport between 1PM-4PM so you can make it to Tulum by the 3PM check in and join us for our opening ceremony that evening.
A Typical Day:
8:30-9:00AM: Morning Qoya Class
9:30-10:30AM: Breakfast
10:30AM-1:00PM: Become Your Own Astrologer workshop
1:30PM: Lunch
2:15-7:00PM: Free time to swim, read, relax, play, snorkel, have a massage or explore the local sites, such as the freshwater caves (cenotes) and Mayan ruins
4PM: Astrology & AsanasYoga (on some days)
8:30PM: Evening ceremony or movement class such as yoga or Qoya
Events & Amenities Included In Price Of Retreat
– Scorpio full moon ceremony on May 10: making our wishes together!
– Creation of a group altar
– Group shuttle to and from airport (must arrive on exact starting and closing date of retreat)
– Daily astrology classes
– Room and board
– Three daily meal made with fresh, clean mainly vegetarian ingredients (veg options and meat available at all meals)
– Morning and evening movement classes: yoga or Qoya dance
– Paddleboards
– Fresh drinking water (bring a refillable bottle)
– Wi-fi in rooms and on Shambala Petit Hotel grounds
Special Events & Extra Activities:
These are optional extras that can be enjoyed during the retreat (not included in price of retreat, approximate costs listed below):
Tulum's Mayan Ruins
Explore the sacred vacation site and pyramids preserved from ancient times—and the bluest water you've seen in your life! Approximate entry fee: $3 USD, plus $10 USD taxi ride
Gran Cenote
Swim and snorkel (equipment available to rent) at this nearby freshwater cave. Reachable by taxi or a group van, which can be coordinated by hotel.  Approximate entry fee $5 USD
Coba Ruins
Rent a bike or get a tour by pedi-cab of these Mayan grounds. These are among the only pyramids you can still climb in the Yucatan! Approximate entry fee: $6USD plus $5-$10 for bike or pedi-cab
**Note: depending on group interest, we may arrange a day trip to Coba and the Gran Cenote. The total cost for this excursion, including transportation by air-conditioned van and admission for both sites, will be $50 USD
Temazcal (Sweat Lodge)
For the shamanically inclined, a bi-weekly temazcal (brick sweat lodge) is available to experience at nearby hotel Maya Tulum. Two hours, approximately $70/person
Bike Rentals
Bikes and mopeds are available for hourly rental a short walk/cab ride from the hotel
Tulum's Restaurants
You may opt to go out on your own for dinner on some nights to enjoy the delicious cuisine of the area. We are big fans of Posada Margherita's fresh-made pasta and the haute-fare at Hartwood. Across from Hartwood, our new friend Guillermo makes a mean cafe—with beans consciously sourced from Chiapas farmers, no less—at the roadside stand outside of Hotel Paraiso and will regale you with his wacky Aquarian humor. Note: even the fancy restaurants in Tulum tend to be cash only, so be sure to bring $40-$100 (or the equivalent in pesos) for a special meal and cocktails that will be well worth the splurge.
Shopping
Beyond collecting gorgeous shells and coral, Tulum's take-home treasures come in bright, breathtaking colors. Mexican bespoke, folk-art treasures can be found at Mixik, Lorona, and other boutiques along the beach or the jungle side of Tulum's beachy road. The boutique at Amansala is one of our favorites for light dresses, scarves and necklaces. You can also take a $10 (approximately) cab ride or rent bikes for a safe, fun 2-3 rip into downtown Tulum. This is a fun and authentic afternoon excursion of treasure hunting for hammocks, less-expensive textiles and beaded treasures, and also dining on local fare. Note that some places take credit cards and others only cash. There is a large bank in downtown Tulum if you need a reliable ATM for withdrawing cash or transferring money into Mexican pesos.
Depart:
Last day — pre-arranged shuttles will leave at select times in the morning and early afternoon, based on retreat participants' flights.
Connect with our retreat coordinator Melissa to sign up or get more information. Melissa attended last year's retreat and is happy to answer any and all questions you may have!