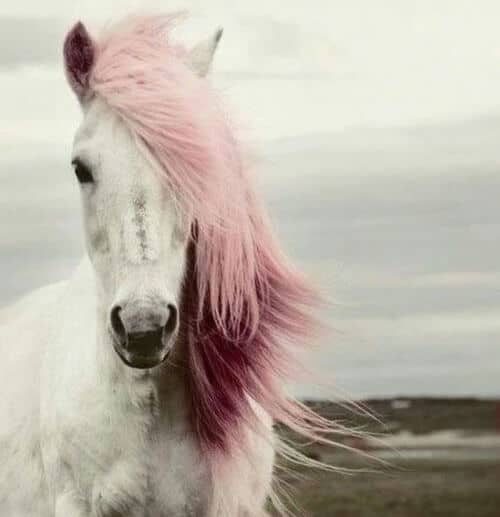 Saddle up! The lively Chinese Year of the Horse is upon us. The Chinese New Year always begins at the Aquarius full moon, which is on January 31, 2014 (or the 30th, depending on your time zone). Get ready for action! Energetic and frenetic, the Horse year is a departure from 2013's internal, and sometimes insidious, Year of the Snake.
Last year was about transformation and exploring the inner landscape. Now that we've shed all that skin and shape-shifted into wiser versions of ourselves, it's time to share that with the world, loud and proud.
What's your Chinese zodiac sign?
Read our Chinese Astrology profiles to find out!
This year brings us the Wood Horse, which is said to be the tamest of the five elemental Horses (the others are fire, earth water and metal). While there may be an overall stubborn determination in the air, it will be milder than in other Horse years. The last Wood Horse year was 1954. Other Horse years are 1930, 1942, 1966, 1978, 1990 and 2002, so if you were born in any of those years, this should be a time of luck and new beginnings. The Horse year is said to be good for travel, the global economy and romance. We'll take it!
Here, a few tips for storming the barn in 2014's Year of the Horse:
1. Embrace freedom.
Last year, control was a dominant theme with the cunning Snake at the helm. Now, the unbridled Horse year invites us into wide-0pen spaces and new terrain. Explore as widely as you can, and extricate yourself from arrangements that feel too confining. Couples or business partners dealing with jealousy, trust issues and possessiveness will need to overhaul the relationship to survive this cycle. During a Horse year, we are especially sensitive to people crushing our spirits and trying to rein us in. Let creativity—and freedom—ring!
2. Keep your hooves moving.
Action! If you sat lotus or played armchair philosopher all the way through 2013's serene Snake year, you may be all the more enlightened for it. But now it's time to emerge from that sheltering cocoon and DO something. Apply all that newfound insight to a tangible project. Put your talents on display. Spread the word about what you're up to instead of jealously guarding every idea. In a Horse year, you need to act quickly and decisively. However, you don't want to be impulsive , so you'll be walking  a fine line. When in doubt, feel it out—a little crowdsourcing or opinion polling can help. Horses are collaborative animals. Teamwork makes the dream work!

Pin
3. Know when to say "nay" and when to make hay.
Whoa there, Nelly! It's easy to get scattered during a Horse year. Yes, we just told you to keep moving, but you don't want to gallop too far off the trail either. With so many ideas and exciting offers, it's tempting to race off at the sound of every starting gun. But every day can't be the Kentucky Derby (even if you DO wear big hats and sip mint juleps more often). During a feisty and restless Horse year, we need to handle the due diligence that we'd rather just skip over.
The Year of the Horse may be great for getting us into action…but what are we acting on, exactly? Discipline yourself to plan, research and prepare for your grand journeys. Work with an expert. Hire a coach or a mentor, especially if you've got a flashy ideas but your skills are rusty. Behind every winning horse, after all, is a masterful trainer. Remember that before the big event, you must practice, practice, practice. You've got to trot before you can gallop!
4. Groom thyself.
Vanity is a hallmark of the proud horse, so pay extra attention to your appearance. Don't be shy about adding that extra flair. With Jupiter going into theatrical Leo for a year on July 16, the second half of the Horse year should produce some interesting looks on the Fall 2014 runways. The last Horse year was 1990, which brought a few flashy looks (like these "scenes from a mall in 1990")—bright-hued tights and sneakers, crimped hair and high-top fades, and giant colorful watches.
If you're decorating or entertaining, aim for cheerful and bright colors, minimal clutter and an arrangement conducive to spirited conversation. Make sure the sofas can be pushed aside for an impromptu dance party! Your gatherings could also give way to a few love matches or serendipitous business connections, and if you attend a party, dress well and carry business cards.
5. Don't get fooled by the "show ponies."
While the Snake year was an introvert's paradise, the Year of the Horse is tailor-made for extroverts. That means we can expect lively conversations but also a lot of big talkers and inflated promises (or "sparkle ponies," as we like to call them). Enjoy these characters for their entertainment value, but know that they might not be able to deliver much more than a good show.
Ego check! Pride can be a stumbling block during the Year of the Horse. People will insist that they're right even when it's obvious they're digging themselves deeper into a pile of horses**t. Others will insist on doing things THEIR way, even when it's the hard way. If you catch yourself in such an act, pull the reins and check yourself before you stampede over your own success.
Image via WeHeartIt.