Nurture your relationships and beautify your surroundings! June is a 6 Month in numerology, directing our universal attention to all things domestic. Ask Alexa to stream a little Sister Sledge. "We Are Family" could be the theme song of the month.  
Our resident numbers guru, Felicia Bender, The Practical Numerologist, shares your Monthly Numerology forecast.
The energy of the 6 draws relationships to the top of the priority list.
Even if you'd rather jump into your one-seat kayak and paddle away, answer Cupid's call. Follow through on obligations and honor any promises you've made to your favorite plus-ones. Before you engage in anything new, however, make sure your involvement comes from the heart.
Warning: The energy of a 6 Month can bring out your inner Judge-y McJudgerson. Keep expectations reasonable and check yourself when you get too critical. Responsibilities could feel weighty at times, but don't play the martyr. Instead, deploy the creative and visionary powers a 6 Month brings and brainstorm solutions with your partners instead of by yourself.
Keep reading for your Life Path number's June numerology forecast.
Pin
What's Your Number? Calculate Your Life Path Numerology:
The Life Path number is similar to the Sun Sign in astrology. It directs your overall personality and represents the "fuel" that carries you towards your destiny. To calculate your Life Path number, add up all the digits in your birthday. For example:
Birthday: 6-27-1988
6 + 2 + 7 + 1 + 9 + 8 + 8 = 41
Then, add again until you get to a single digit, between 1 and 9.
4 + 1 = 5
Life Path Number: 5
Note: If your birthday first adds up to 11, 22 or 33, you have a Master Number as your Life Path. You can read the general characteristics of your Life Path number here.



YOUR June 2019 NUMEROLOGY FORECAST 
1 Life Path | The Innovative Leader

Where you lead, they will follow. As a 1 Life Path, you can guide and give direction with authority. Those skills will be honed and tested this month as you incorporate the family-friendly vibes that a 6 Month brings. Sure, you may be capable enough to forge a path through a dense tropical forest with only a machete and a compass. All the same, June inspires you to add a little "us" energy to your "me" time.  For example, is it time to put a backyard landscape design on paper and get that project in motion? Enlist the kids (or close friends) to bring the scheme from a napkin sketch to a verdant wonderland, providing light instruction and adding a few laughs (if not well-timed ice cream breaks) along the way.  The 1 Life Path thrives when you're in charge, and yet in order to lead, you need followers! The biggest challenge for you this June will be in allowing other people to participate in your missions without auto-piloting into the bossypants role. Instead, encourage their input and give it genuine consideration—even if it doesn't quite align with your initial vision.   

2 Life Path  | The Diplomat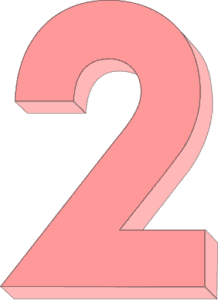 You're in your element during a 6 Month, since home, family and relationships are already the nucleus of your world. During this romantic month, a soulmate could appear—that elusive someone who's been working on manifesting you into their life! Are you ready to engage? Close the opinion polls. There's no room for second-guessing yourself or worrying about what everyone else expects from you. When you follow your inner guidance, you'll be in the perfect mindset to make a true connection. Are you getting over a break-up, or dealing with a relationship in flux? Thanks to the cooperative, "we" energy of the 6 Month, a creative solution may emerge that brings back the love. Or you'll release this partnership in the most enlightened way possible. Brace yourself: More responsibility could be thrown your way—as if that's even possible for the already emotionally overloaded 2 Life Path. Keep your people-pleasing tendencies in check. If your plate is full—or you're simply not up for the task—the kindest thing you can do for everyone is to just say no.

11/2 Life Path  |  The Spiritual Illuminator
Note: If you have an 11/2 Life Path, it's a great idea to read both the 1 and 2 forecasts, since you will resonate with both of those numbers as well as the energy of the 11. 
The journey of the 11/2 Life Path is rarely a delicate walk through a rose garden. Being a spiritual warrior is hard work, after all! The energy of the responsible and relationship-centered 6 Month hits home for you, though, yet it might trigger some resentment at times. With your artistic impulses activated, you're ready to dive into creative projects. Simultaneously, you may need to put a few passion projects on hold in order to devote attention to your family and romantic partner. Organize barbecues and picnics, offer emotional support to a friend (or love interest) who's going through a tough time. And don't worry, the brilliant ideas will keep coming. Combined with the visionary vibe of the 6 Month, you could wake up at 3AM with a download of song lyrics or the next chapter of your book. Of course, you could also get the "Eureka!" answer to a burning question you've been ruminating on for months while you're on a gelato break with your sister. Instead of isolating yourself, see what emerges when you get thoughts out of your head and into conversation. 

3 Life Path  |  The Creative Communicator

Next stop: Artistic Nirvana!  As an ultra-imaginative 3 Life Path, you're always developing some "crazy" idea. During the visionary 6 Month, you'll be in your element. Whether you're writing a screenplay, perfecting the messaging of your personal "brand," or cultivating an organic garden, go all in. As your creative juices flow, you may be required to carry some additional responsibility. While this might feel daunting, embrace the challenge with your natural enthusiasm. Wondering what's next for your love life? The nurturing and relationship-focused 6 Month provides fertile ground for romantic developments of the serious, "Are we doing this or not?" variety. One of your challenges as a 3 Life Path is learning how to speak your truth. June could put you to the test. When conflict arises with family or a partner, break out of an old, stifling dynamic by honestly sharing how you feel.

4 Life Path |  The Systems Builder & Teacher
Pin
As a 4 Life Path, you thrive when you're anchored in predictable routines. Good news! The responsible, domestic energy of a 6 Month will be your cup of iced chai. This June, cozy time at home and family bonding take precedence. This is an ideal month to "clean house" on all fronts, whether you're giving your closets a full Marie Kondo treatment or pruning the dead weight from your social media feeds. By the same token, don't veer to the opposite extreme, especially if you're in the midst of relationship negotiations. As a 4 Life Path, you can fall prey to rigidity. The nurturing energy of June's 6 Month lends flexibility, so consider the other person's point of view. Oftentimes, you're the most responsible person in the room. But don't pull out a laundry list of all the things you've done to use as a weapon. This is a great month to investigate relationship dynamics creatively, and also own up to your part in the conflict. Over-giving and over-functioning can be just as detrimental to partnerships as not doing enough. Release the need to control it all and see what happens! By the end of June, important connections could rebalance themselves.

(In this video, Tali and our resident numerologist Felicia Bender explain the significance of 2019, which is a 3 Universal Year.)
22/4 Life Path  |  The Master Builder & Teacher
Note: If you have a 22/4 Life Path, it's a great idea to read both the 2 and 4 forecasts, since you will resonate with both of those numbers as well as the energy of the 22. 
As a 22/4, the pragmatic and emotional sides of yourself seem to be in an eternal arm-wrestling match. June brings a surge of family-and-friend focused time, so let softer emotions take the driver's seat. You've earned a permission slip to relax and connect with your inner circle. Break out the gardening tools and get your hands dirty in the yard. Maybe you've been redecorating your bedroom or deciding on a vibrant color to paint an accent wall. Enjoy the process of getting your space in order and infusing your environment with a fresh energy. This can extend to the office as your mind, body and spirit. As a naturally intuitive soul, you can literally feel the stagnant energy, can't you? June is the time to clear it out, air it out, and work it out! 

5 Life Path  |  The Sensual Freedom Seeker
Pin
The dynamic, glamorous 5 Life Path may feel like a fish out of water during the relationship-focused 6 Month. Your mantra may be "Don't fence me in!" and yet in June you'll need to pick up a brush and help paint the fence. What?!  Never fear, fab 5! While you prefer exploring and pushing boundaries, you can still thrive in your short-term role as "support staff." Being of humble service is actually an amazing challenge to take on. In the process, you'll gain major appreciation for your fans, and the quiet souls in your family circle who always have your back. Extend yourself! Bring dinner to a friend who's going through a breakup, organize a family beach day, step up to a daunting responsibility at work, one that might even feel a tad restrictive. When it comes to relationships, the 6 Month supports your urge to merge. Are you ready to (gulp!) make a commitment? If so, declare your love (or your infatuation) boldly, with the fearless verve that the 5 Life Path is famous for. Circumstances this June could leave you actively contemplating what home means to you. Even the 5 Life Path needs a solid base. Upgrade to new digs (ideally in an area that's thriving with cultural activities) or feather your current nest so it suits your 2019 style.

6 Life Path  |  The Nurturing Visionary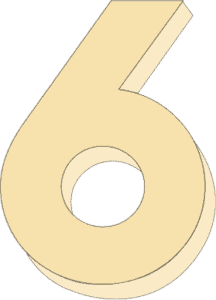 As a 6 Life Path, you're in your element this June, which is a 6 Month in numerology. Immerse yourself in the very things you hold dear—family, relationships and creativity. As a duty-bound creature, fun often gets filed to the bottom of your priority list. While your sense of responsibility is noble, it can cause you to miss out on the juiciest parts of life. Open up some white space on your calendar for one-on-one time with bae; or, if you're single, to dress up and go mingle at venues where your future soulmate might be hanging out. If you're a parent, June offers prime time to spend with the kids as they start summer break. Get family activities on the books. Just make sure you share the planning responsibilities, so you don't wind up exhausted and resentful before you hit the water park or petting zoo. Although this suggestion might sound frivolous, it's a tall order for a 6 Life Path. Often, you have little clue about how much responsibility you're shouldering. Then there's the fact that you struggle with accepting help! Challenge yourself to delegate a task or four. The relief you feel might become habit-forming!  With June's partnership-focused energy, this can be a magical month for a business proposition to take flight—or pay off! Infuse your usual nurturing charm and creativity and you'll see big dividends.

33/6 Life Path  |  The Spiritual Teacher & Joyful Nurturer
Note: If you have a 33/6 Life Path, it's a great idea to read both the 3 and 6 forecasts, since you will resonate with both of those numbers as well as the energy of the 33. 
What fires are you currently attempting to contain? As a 33/6, you often wind up playing peacemaker for your family and friend groups. (You might even feel like a walking, talking fire extinguisher at times!) But how can you offer your steady, loving support without getting so…involved? June, which is a 6 Month, could set up the ultimate obstacle course for the 33/6 Life Path. As interpersonal dynamics become heavy and complicated all around you, the challenge is to step back from the dysfunction instead of diving in. This can be tough for a giving and responsible soul such as yourself. But rather than fixing everyone's problems, how about working alongside them to find solutions? On a personal level, work harder to release perfectionism. You'll miss out on all the fun this month if you insist on having everything done "just so." Friends and family would rather see you relaxed and enjoying yourself, even if that means running out of hamburger buns at the barbecue or being a few minutes late to the opening set of a show.

7 Life Path  |  The Analyst & Seeker
Pin
Have you heard the term, "at sixes and sevens?" It basically means "a state of confusion and disorder, or of disagreement between parties." This month, that expression takes on an added dimension of meaning for you. As a 7 Life Path, your keen intellect and sharp analytic skills are your most epic superpowers. But June is a 6 Month, which requires you to use more heart than head. Under this warm-fuzzy influence, you can explore the nuances of emotional connectivity, even if you feel a bit out of your lane. That's not to say you won't relish the home- and family-based dynamics the 6 Month brings. But the responsible, "work first, play later," mantra of the 6 could feel stifling to a free-spirit like yourself. Still, June offers you a unique opportunity to throw yourself into relationships and foster their growth through consistent effort. You can discover new ways to "be there" for your people, whether your romantic partner, business associates or important relatives. When socializing, amble out of your comfort zone and get vulnerable. Instead of hiding behind jokes, let people see how deeply you care.

8 Life Path  |  The Manifestation Maven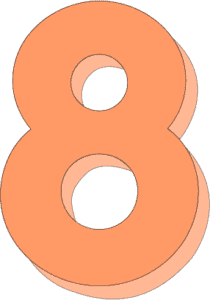 As an 8 Life Path you're often the pillar, the rock—the one to lean on. And to be honest, you quite enjoy the rush of power this brings. You'll have a chance to flex your take-charge talents under the responsible influence of the 6 Month. June could find you stepping into a leadership role with your family and social circle, which you'll do willingly. Corral your entourage and get some memorable summer activities on everyone's calendar. From music festival weekends to softball games in the park, there's nothing the 8 Life Path can't manage and organize. June is also an ideal month to work all those VIP connections you've accumulated through your own moving and shaking. Do you know the hostess at that impossible-to-get-into restaurant? Maybe she could finagle a table for you and your crew. Need some high-profile testimonials for your website? Extend your services to a few influencers in exchange for buzz. If you don't ask, you don't get. Just be sure to engage with clear and heart-centered intentions, and you can't go wrong. Since 6 is a relationship-focused energy, are there any solo endeavors that could be turned into dynamic duos? Who knows? With your business savvy, you might even start a home-based side hustle with your S.O.

9 Life Path  |  The Inspired Altruist
Haul out the grill and get those summer plans on the books! As a 9 Life Path, you'll revel in the family-friendly vibes of the 6 Month. You're a natural "giver," and you never miss an opportunity to support your loved ones. But this June, you may need to tame that impulse to avoid burning out. Strengthen your personal boundaries and lean in to your natural negotiating skills. You don't have to turn people down when they come to you for a favor, but how about negotiating a compromise so you can support without feeling burdened? Count on a few simmering moments, too, where you need to ask others to have your back. (Sure, that can feel like walking on hot coals for a 9 Life Path, but practice makes perfect.) Flow some of the 6 Month's nurturing energy towards yourself and head to a restorative yoga retreat. Or take a romantic beach vacation with your favorite plus-one. Under the month's domestic energy, turn your home into your sacred oasis. How about setting up a meditation area or room for playing music and making art?
Felicia Bender, Ph.D is "The Practical Numerologist" and the author of Redesign Your Life: Using Numerology To Create The Wildly Optimal You. To learn more numerology from Felicia, order custom reports and book a reading, visit www.FeliciaBender.com
ORDER CHARTS & SESSIONS WITH FELICIA:
For information on scheduling a private numerology session, click here.
To order a personalized numerology chart, click here.

Pin
Map a powerful year with The AstroTwins' 2019 Horoscope Guides!
Get the complete roadmap to 2019, with the most important dates for love and money, plus the big-picture trends that will guide you through the year! Plan it by the planets and never miss an important moment again. Order Yours Now >