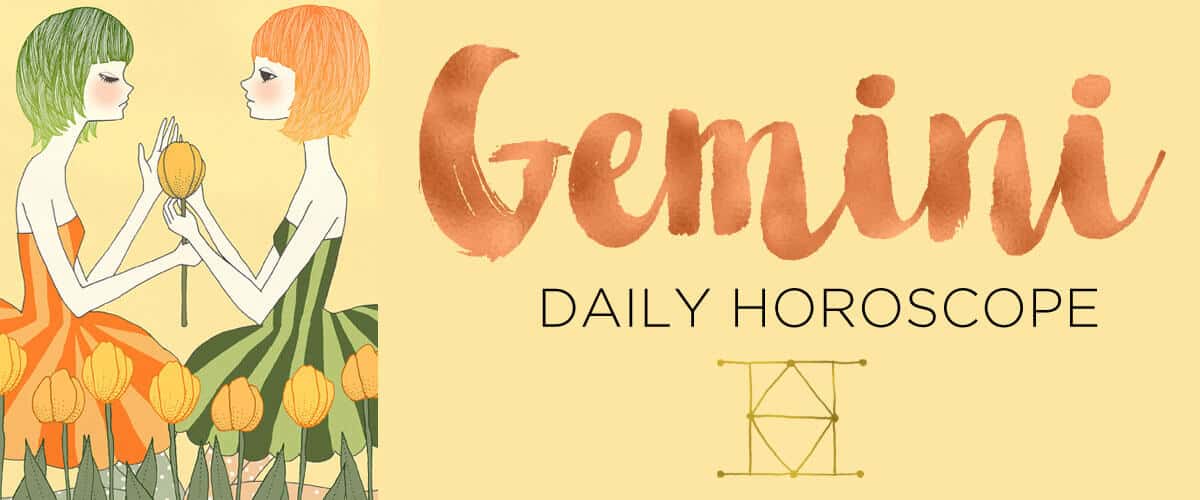 Click on the day of the week for your Gemini daily horoscope:
Saturday, January 18, 2020 - Sunday, January 19, 2020
You might feel like hiding in your cave Saturday—so don't apologize! Even the outgoing Twin occasionally needs to lay low and recharge those social batteries. Your ruler, breezy Mercury, is parked in your philosophical ninth house but squaring chaotic Uranus in your restful twelfth. As a result, superficial small talk might be the last thing you have energy for. You've earned the right to opt out of social engagements when you're not feeling the lure. So no guilt for staying in tonight with a great book or to work on a passion project! Have you bitten off more than you can chew? If you feel bogged down by stress early Sunday, set aside your pride and ask for support—a much better strategy than sacrificing your sanity to be a one-Gemini show. Sure, training people in your methodology might cost a little coin and temporarily slow your progress. But ultimately, delegating will free up hours for you to work on more important things. The moon zooms into Sagittarius that afternoon, activating your partnership zone. Someone could step forward as a long-term collaborator—for money or for love!

Check out daily horoscopes for another zodiac sign: