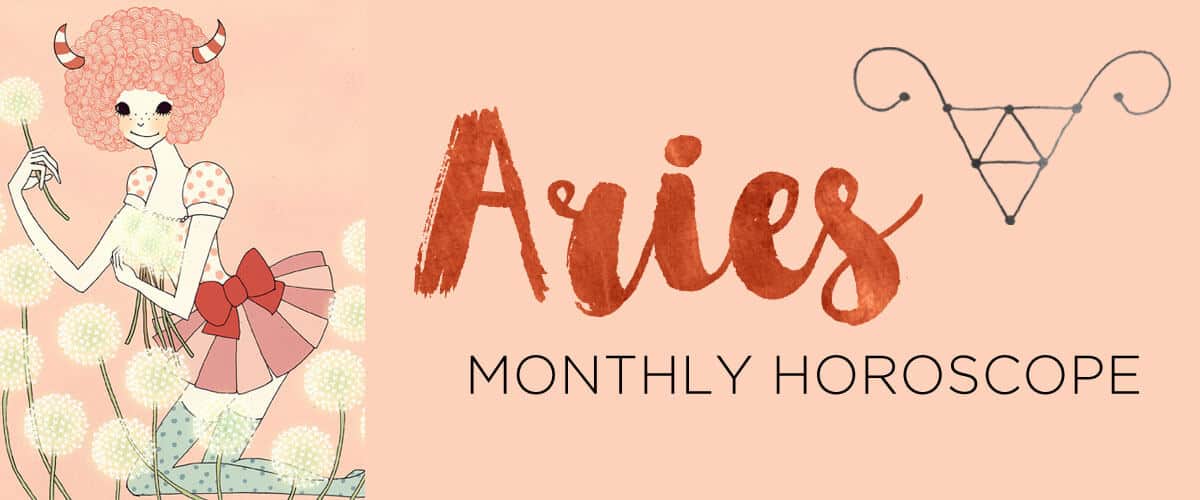 November 2019
Diving deep! You're focused on a particular topic or mission as November begins, and it will be nearly impossible to pry your attention away. Not that you need to, Aries. With the Sun in Scorpio and your eighth house of intimacy, mergers and laser concentration, this is THE time of year to give it your all. That said, if you start obsessing and lose sight of the world spinning outside of your bubble du jour, you may need to snap yourself out of the occasional bout of tunnel vision.
An unresolved matter from your past could be front and center because Mercury, the planet of technology, communication and travel, is
retrograde
—also in Scorpio and your intense eighth house—from October 31 to November 20. The final Mercury backspin of the decade will sweep through this scintillating zone of your chart, turning your attention to more complex emotional and financial matters than you generally address.
As an action-driven fire sign, most Aries like to keep moving forward instead of dwelling on the past. Why be stuck when you can just start something new, right? But when Mercury turns retrograde three or four times a year, there's often no choice but to attend to that unfinished business. And once you accept that mission, you just might be empowered by it. Rather than gloss over those difficult emotions, talk them through. If you don't understand something, ask questions and do more investigating rather than pretending to know. You'll save yourself a LOT of headaches down the line by assuming nothing.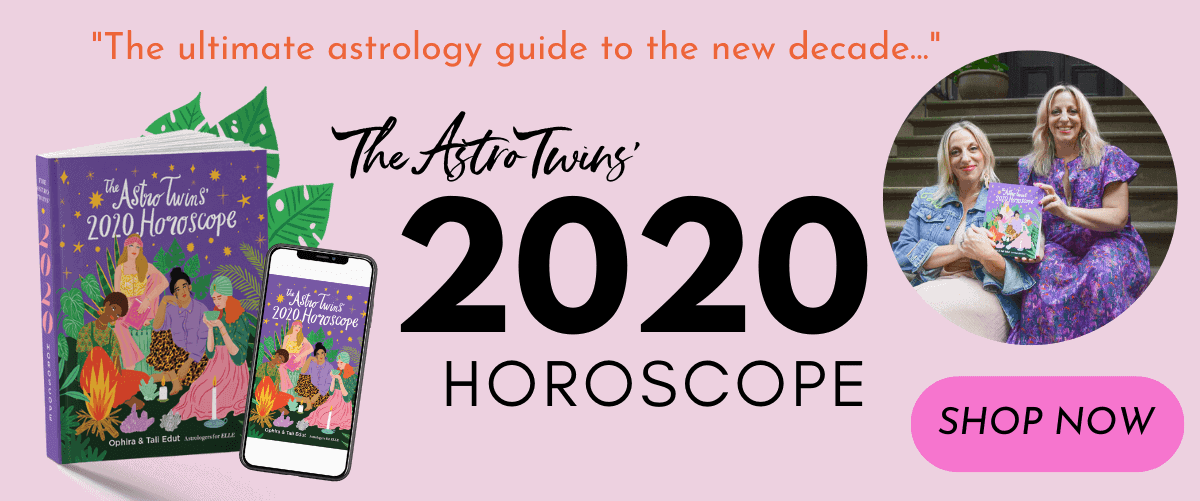 Fancy a fall fling…or are you craving more of a soulmate "situationship"? The eighth house is the most erotic and connective zone of the chart, and November could serve up sizzling and seductive moments. That special someone might already be in your Contacts list, Ram. Since Mercury retrograde can magnetize people from your past, an ex could reappear. Perhaps it was a matter of bad timing last go-round. But with the mysterious and complex eighth house activated, there could be secrets or plot twists. Proceed with extra caution before getting vulnerable again.
Joint business ventures could also be on the table now since the eighth house rules "other people's money." From whittling down debt to investing in real estate to making your money work harder for you, 'tis the season to get your budget balanced—especially before holiday shopping. Strengthen your passwords and protect sensitive data, as Mercury retrogrades leave your private intel susceptible to hacking or phishing.
One tricky date arrives at the beginning of the month, when your ruler, combative Mars, locks into a tense
square
with volcanic Pluto on November 5. Mars is in Libra and your relationship zone, and Pluto's in Capricorn, which governs your tenth house of career. This could make for some explosive moments in a business relationship or a showdown with a significant male (your father, perhaps). Nobody wants to compromise, and things could quickly devolve into a power struggle. What's really pushing your buttons here? Try to catch yourself BEFORE you react. That can be a challenge with hotheaded Mars making you thin-skinned and itching to fight. Meanwhile, subterranean Pluto's influence could churn up a lot of long-buried resentments. You can't settle every grudge in a single match, Aries! If you've been making too many sacrifices for a partner or forestalling your own dreams, this Mars-Pluto mashup can be a wakeup call. Remember, Ram: YOU are responsible for setting appropriate boundaries and articulating your needs. Others can only help if you ask. (Note: A request is different than a demand, so don't go to the opposite extreme and turn into a diva!)
Some stability arrives on November 12, when the Taurus full moon lands in your second house of work, money and security. A financial matter you've been working on for the past six months could resolve now, hopefully with a prosperous and happy outcome. If you've been hunting for a job or a new source of income, these moonbeams can light the way. Ready to kick a bad habit before the holidays? With la luna in your house of daily routines, you can swap self-defeating patterns for regimens that boost your vitality.
The full moon will also form helpful
trines
to structured Saturn and powerhouse Pluto, both in Capricorn and your tenth house of success. Your diligence and productivity could impress a VIP or decision maker. Focus on those varsity-level players who can take your plans to new heights. But watch your words: This lunation will be in a tricky opposition to Mercury retrograde. Don't give away any state secrets today, Aries! Keep the confidential intel under wraps—this is a moment to keep things "business, not personal."
On November 19, your ruling planet, Mars, shifts into Scorpio, activating your erotic and intense eighth house for the rest of the year. Mars here can ratchet up jealousy and competitiveness as much as it cranks up the sizzling heat. And all the more so since there's a November 24 opposition between passionate Mars and volatile Uranus, which is in Taurus and your second house of work, money and self-worth. Finances could become a topic of animated debate, or you may have to confront some deep-seated insecurities that cause you to act (and react) in knee-jerk ways. Your emotions can be inflammatory, or an attraction could move swiftly into physical terrain without any consideration of the possible consequences. With Mars here, a joint venture can rapidly develop, and you might explore ways to merge your superpowers for mutual gain. But take your time starting out and let the erratic Mars-Uranus energy pass.
Perspective returns—refreshingly—starting November 22, when the Sun soars into Sagittarius and heats up your ninth house of travel, adventure and growth. For the next month, go wide instead of deep. Explore all the enticing opportunities that pop up to stretch beyond your comfort zone. You can narrow down your choices later. For now, the idea is to think (and dream) big! The November 26 Sagittarius new moon plants the seeds for a visionary venture, perhaps one that involves a long-distance journey, a return to school or developing an entrepreneurial idea. Over the next six months, a couple of those wild notions could turn into something tangible!
Celebrating Thanksgiving in the U.S. or doing a little Black Friday shopping for the holidays? On November 27, you'll have something to be grateful for when hazy Neptune ends its annual five-month retrograde through your foggy twelfth house of closure, healing and endings. If you've struggled to let go of a painful emotional pattern or battled an addiction, Neptune's front-facing turnabout can help you find relief. Choose acceptance instead of swimming upstream.
That will certainly help the next day, November 28, if you observe the Thanksgiving holiday. This could be a huge career weekend—or just a moment to get deeply rooted in reality—as the moon, social Venus, responsible Saturn and transformational Pluto all gather in Capricorn and your traditional tenth house. If you're a business owner, this weekend could shatter sales records, so get busy with those bundled offers and flash sales! Your celebrations could take a turn for the meaningful. The tenth house rules men, especially fathers. An important male-identified person could provide wisdom and support.
Check out what's going on for…
Recommended: Aries Love Horoscope