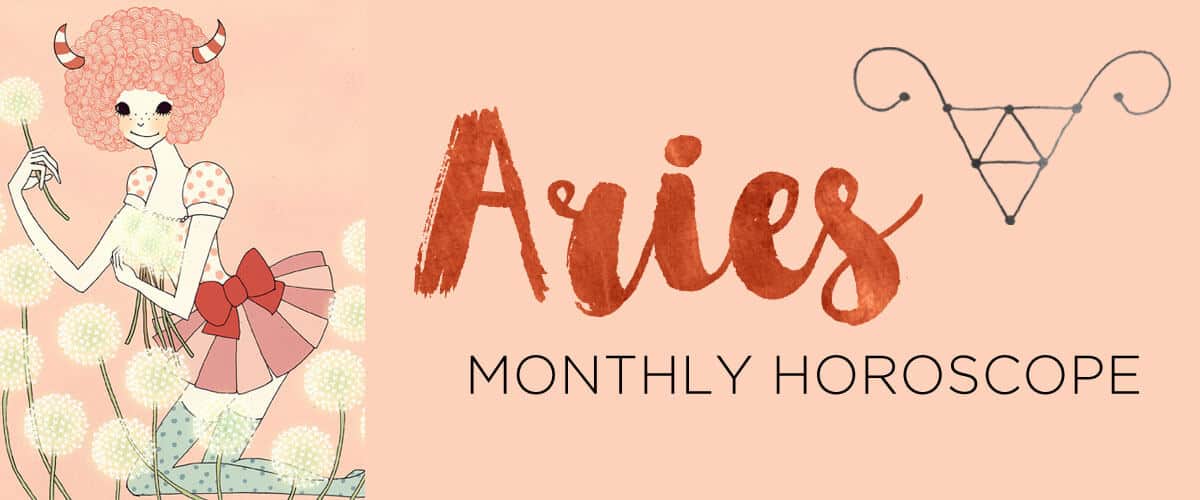 March 2019
It's the end of an era, Ram—or at least, of an eight-year cycle of upheaval and transformation. On March 6, radical changemaker Uranus will depart your sign, not to return again until next century. Uranus only visits each sign every 84 years, so for most Aries reading this (unless you live to a VERY old age—and who knows?), it was a once-in-a-lifetime cycle.
Since shock jock Uranus entered your sign on March 2011, you've been on a personal reinvention tour that's stripped away layers of inauthenticity to reveal your core essence. Consider Aries Lady Gaga, who released a collaborative album with Tony Bennett, made her jaw-dropping film debut in "A Star Is Born" and began a residency in Vegas. While she probably will never stop reinventing herself, Uranus in her sign certainly kept us all raptly watching.
Hosting the planet of liberation in your first house of self and identity made you even more of an irrepressible Aries than you naturally are. Nothing and nobody could hold you back! What you lacked in certainty, you made up for in creativity. Doors opened seemingly out of nowhere, in the most random times and ways. But where was it all leading in the grand scheme? You could start to find out very soon!
On March 6, Uranus will settle into Taurus and your second house of work, money and daily routines until April 2026. One of your outré ideas might become your day job or an unexpected revenue stream. "How can I monetize this?" you should begin to ask yourself in earnest.
For some Rams, Uranus will send you searching for a completely new career path—and oh, the places you'll go! The side-spinning planet rules technology, innovation and social justice, which could all factor into the next phase of your job journey. If you're already happy in your current industry, you'll create pioneering new ways to get the word out. Uranus made a brief visit to Taurus last year, from May 15 until November 6, giving you taste of what's to come.
Meantime, your ruling planet, energizer Mars, is making its biannual visit to Taurus from February 14 to March 31. This could make Uranus' left turn feel even sharper. Together, impatient Mars and erratic Uranus could have a "rip the bandage off" effect. Ready to get the hell outta Dodge (or, more specifically, a soul-sucking job or draining financial situation)? You could be gone so fast you leave a draft in your wake!
Weirdly, this is all happening against the backdrop of Pisces season, since the Sun is lounging in your foggy twelfth house of rest, closure and escape until February 18. Talk about a contrast! While Mars and Uranus are shouting "do it now!" the gentle Piscean energy prefers that you ease into everything. You might second-guess yourself just as you're about to make a big move or start to feel overwhelmed at a pivotal point.
Muddying the waters even more: From March 5 to 28, communicator Mercury will be retrograde, confounding interpersonal connections, technology and travel. Mercury will backspin through Pisces and your twelfth house of closure, a favorable time to do forgiveness work and process any buried emotions. Dreams could be vivid, and you might find yourself unusually nostalgic.
Since Mercury retrograde connects us to our past, this could inspire a trip down memory lane, whether that's browsing through old photos and videos or revisiting a sentimental spot. Still hanging onto relics, like an ex's T-shirt or a piece of furniture that you acquired as a couple? This Mercury retrograde prods you to let it go, even if that means you have a big cleansing cry when you finally release it. With Mercury awry in your spiritual twelfth house, you might feel cut off from your intuition, and you'll need twice as much space and quiet to really hear what your inner voice is saying. Double down on your meditation practice and leave plenty of unscheduled white space in your calendar.
The trick this month will be to respond rather than react. While you don't want to be rash, you also shouldn't force yourself to stay in an unsatisfying situation or deliberate so long that you miss an opportunity. The March 6 Pisces new moon (yes, that falls on the very day that Uranus leaves Aries) is a good moment to begin your "soft exit." Give your job two or three weeks' notice. Offer someone a final chance to pull it together—and do your own inner work as well. Maybe, just maybe, you can still turn this around.
You'll start to get VERY clear by March 20, when the whole vibe of the month changes. That day, Aries season begins—and it makes quite an entrance. Not only does the Sun start its once-a-year journey through your sign (happy birthday!), but the first of two rare consecutive full moons in Libra arrives that day. Normally there's only one full moon per sign each year, but on March 20 and April 19, there will be twin Libra lunations that ignite your seventh house of partnerships. This first one is also a supermoon, making the urge to merge all the more potent.
From romantic relationships that ripen to official status to business contracts that get signed, sealed and delivered, these two Libra full moons propel you to commit—or at the very least, to take a hard look at the state of your unions. Full moons can also bring transitions and endings. If you're NOT satisfied with the terms of an arrangement, you'll either exit or take serious steps to change the dynamic. (But gentle reminder that Mercury is retrograde until March 28, so if you can drag out the actual inking of a legal document until then, do!)
Talk about a changed landscape! Not only has free-flying Uranus canceled your solo tour, you've got the moon acting all "So, when ya getting married?" Your mission this month is to explore the adventurous side of commitment. After all, NOT committing can bring its own share of drama—you can only get so far when you have one foot out the door. But once you make a powerful choice to stick around, you can really build something that lasts.
Spontaneous Uranus in master-builder Taurus will try to keep that endeavor fun. And your ruling planet, Mars, which is also in Taurus, will butt in on March 20! That day, Mars forms a harmonious trine to transformational Pluto, which is in Capricorn and your tenth house of career. These powerhouse planets will ignite your financial and professional goals, giving you strategic powers and the gift of golden timing. With the Sun in Aries and a full moon in diplomatic Libra amplifying your negotiating savvy, you could strike a deal at THE perfect moment.
This particular Mars-Pluto alignment only happens every two years. To make the most of it, you'll need to be subtle yet direct. Mars is courageous, a "do it NOW" guy who doesn't hesitate to act (no surprise this is your ruling planet). But calculating Pluto never shows his whole hand—he's the master of the surprise attack. Press forward on a financial goal or make a gutsy move around one of your dreams. Just know that you might be even more successful if they don't see you coming!
Want some more?
Check out what's going on for…
Recommended: Aries Love Horoscope