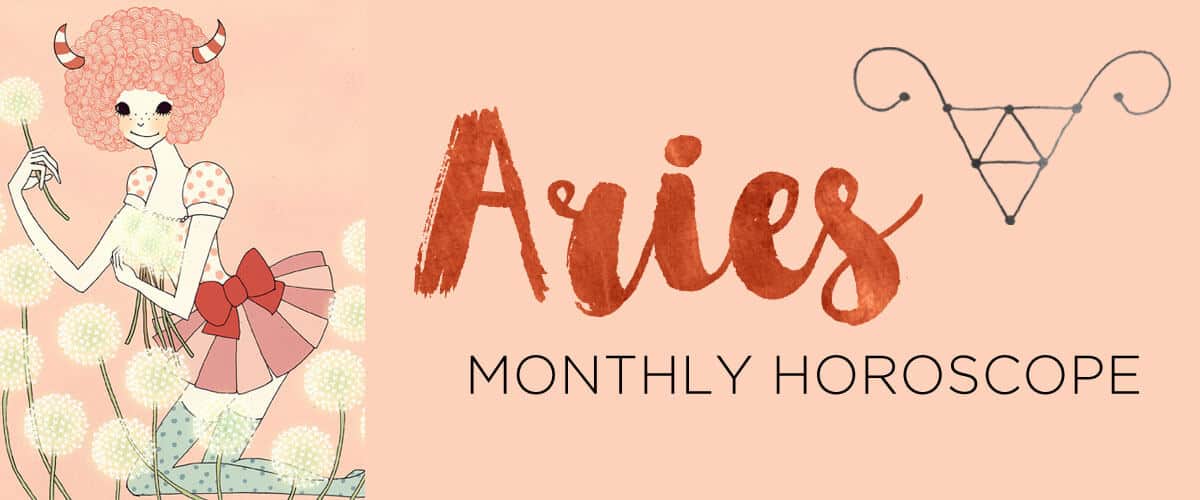 May 2019
At last, you can focus! May's blessedly relaxed cosmic lineup arrives just in time for you to roll up your sleeves and get productive. The Sun is hunkered down in Taurus and your second house of work and money until May 21, giving you the stamina to grind out results. You've had plenty of brilliant ideas this year but scant time to sit down and actually execute them. Now's your chance to make concrete headway—at last!
On May 4, the year's only Taurus new moon opens a prosperous six-month window for your money and work ventures. It's a great day to begin prospecting new clients, sending out job queries and getting your budget in check. Starting a new routine or changing habit? The new moon in your regimented second house gives you an extra shot of willpower. You'll see short-term results over the next two weeks (between now and the Scorpio full moon) if you keep the diligent effort up and don't cut corners. You'll also want to give any new investments six months to unfold—between now and the Taurus full moon on November 12—which is ample time to really get some traction.
So, Aries, where will you turn your undivided attention? With three slow-moving outer planets (Jupiter, Saturn and Pluto) retrograde all month in your future-focused sectors, you could be dusting off a creative project or rethinking your professional plans. Have you drifted off course? Some calculated tweaks can help you feel aligned with your work again. Maybe you threw out the baby with the bathwater and there's still something to salvage here. Since retrogrades connect us to the past, don't rule out offers from a former employer or client. You could also boost your skill set with a summer course. Reinvigorated about your mission? Put together a PowerPoint deck pitching yourself as an inspirational speaker. Chances are, you have a compelling story to share.
Truth could be stranger than fiction on May 5, when your ruler, brash Mars, forms an opposition to outspoken Jupiter across your communication axis. News or information could come out into the open that takes you by surprise. Or, you may exchange strong with someone, spelling things out in no uncertain terms. (Wondering what you REALLY thought of each other? You'll find out now.) If all goes well, this could be an air-clearing moment, or a day when you get amazing clarity around a big idea. But you'll need to look at things courageously and from all angles.
An intense moment arrives on May 18, when the Scorpio full moon beams into your eighth house of intimacy, merging and secrets. This could cast a light on something hidden, whether that's buried feelings or something even more surprising. You might get a revealing glimpse of your own "shadow" today (we all have one!). Don't run away. This is a powerful moment to transform any unaddressed emotions and overcome fears you've brushed aside.
A simmering sexual attraction could reach full tilt under these explosive moonbeams, and since full moons can mark finality, some relationships will hit the point of no return. You may find yourself on the verge of going all the way in…or all the way out. This full moon could serve up a pregnancy, engagement or plans to join your lives in a more permanent way. Financially, this could bring a prime investment, a real estate transaction or a joint venture.
The vibe lightens starting May 21, when the Sun sails into Gemini and your social third house, kicking off an interactive month. Step away from all the busy work and make an effort to go mingle, especially locally. You'll accomplish more through your connections than by grinding away alone. The only reason to have lunch solo at your desk is so you can get stuff done in time for an evening of fun and networking. With the Sun heating up this newsworthy sector, it's a great time for Aries to spread a message, refresh your social feeds or work on a media project. You'll be hungry for information and great conversation, so indulge your curious mind!
Check out what's going on for…
Recommended: Aries Love Horoscope