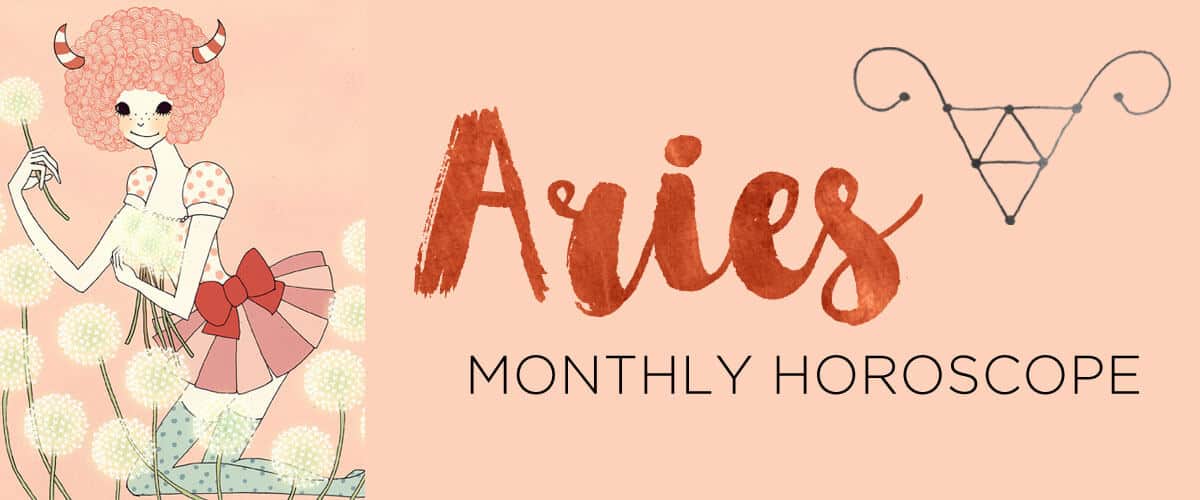 January 2019
Here we go! 2019 is off to a Ram-roaring start, and the adventures are only bound to snowball. It all started on New Year's Eve, when your ruling planet, Mars, made an eager homecoming, landing in Aries at 9:20 pm EST. The ambitious red planet only visits your sign every two years, and it will be here until February 14. Between now and Valentine's Day, your solo missions will shift into the fast lane.
Then on January 6, radical changemaker Uranus—which is also in Aries—will end a five-month retrograde, speeding into direct (forward) motion. This is a major moment because on March 6, Uranus will exit your sign, not to return again until the 22nd century. The next two months are crucial catalysts for your most cutting-edge ideas. And motivator Mars makes you especially poised for a memorable launch or a jaw-dropping debut.
Heads up: With both Mars and Uranus in your sign, your legendary impatience may be at an all-time high (along with your temper and volatility). Reckless emotions could thwart an important mission! Instead of locking horns with an opponent, opt for smashing through obstacles and shattering glass ceilings. This planetary pairing will rev up your resolutions, so tap into that fearlessness and leap into something new.
Luckily, some cosmic counterforces will keep your feet (or at least a couple toes) on the ground. The Sun is in steady Capricorn until January 20, heating up your tenth house of structure and long-term goals. And on January 5, the year's first new moon lands in Capricorn, in close proximity to regimented Saturn. There will be an air of gravitas to anything you do, especially around your career.
But don't leap in unless your heart is 100 percent in this, Aries. On January 11, the bold Sun and deep-diving Pluto will make their once-a-year conjunction (meetup), melding their powers in Capricorn and your ambitious tenth house. You could have a clarifying epiphany about the path you truly want to follow. As tempting as an offer or project might be, make sure it speaks to your spirit, not just your ego. Prestige and perks are great—but will they come at the expense of your happiness?
You don't have to let it put a total damper on your spirit, Aries, but DO tune in to the deeper message of any "issues" that crop up. Is there something you've overlooked in your eagerness? Are you trampling people's feelings by being too blunt or rushing the process? You're also potentially at risk for falling under the spell of a charismatic guru figure or getting so swept away in a big dream that you stray too far from reality. There will be two more Jupiter-Neptune squares—on June 16 and September 21—but you'll feel their tug of war for the better part of 2019. Prepare to wrestle with an urge to escape reality in the coming months as you find your visionary groove.
Some lightness arrives on January 20, when the Sun moves into Aquarius for a month, charging up your eleventh house of groups and friends. Run some of your wilder ideas by your tribe—especially the friends and mentors who always keep it real. Collaborations could heat up now, too, so look for people whose contributions can take your concepts to new heights.
This is an especially significant eclipse because it's the grand finale in a lunar series that's been touching down on the Leo/Aquarius axis since February 2017. Your entire approach to love, creativity, friendship and collaboration has been radically revamped over the past two years. You've learned how to play well with others, and also how to put your unique gifts on display when it's time for your solo star turn. Now you're ready for the world to meet Aries 2.0—in vivid, saturated color!
But is your public ready for YOU? The same day as the lunar eclipse, assertive Mars in Aries will lock horns with uptight Saturn in your stuffy tenth house. The "parent figures" in your life (whether your actual parents or just the more conservative members of your circle) may be a bit taken aback by your unfiltered persona. One solution? Don't invite them to the viewing party! Or at least give them fair warning that things could get racy.
It may simply be that you're tired of biting your tongue, and you NEED to speak your truth, even if it flies in the face of other people's "should"s and conventions. Some Aries may feel like they can't be themselves, especially at work or in your public life. You don't like being disingenuous, but at the same time, what are you trying to accomplish here? Maybe you don't have to jeopardize your reputation or alienate important colleagues in order to "do you." Or maybe you just have to start caring less.
Check out what's going on for…
Recommended: Aries Love Horoscope