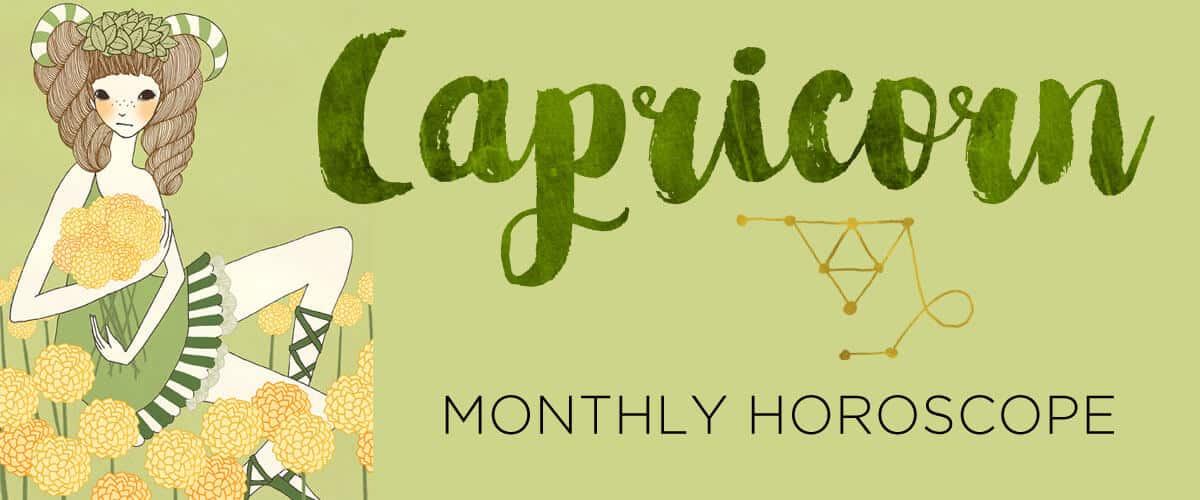 January 2020
Welcome to YOUR year, Capricorn! January begins with "Sea Goat" stamped all over it. Not only is the Sun making its annual visit to your sign until January 20, but communicator Mercury, expansive Jupiter and structured Saturn are ALL in Capricorn as the new decade launches. This portends much of what will happen in 2020 because Jupiter, Pluto and Saturn will spend most of the year traveling through your zodiac sign.
With all this astrological activity in your first house of self and solo ventures, you're being nudged—with zero subtlety—to put yourself first. As a responsible Cap, the sign of the provider, this may feel wildly out of character for you. But since it can literally take centuries for this kind of cosmic lineup to fall in your sign, you won't want to squander a second of it!

But has the world witnessed that grand debut? Probably not. So along comes tangible Saturn, your ruling planet, to make your transformation visible to the world. Prepared to put one of your amazing concepts into concrete form? Ready or not, the Saturn-Pluto conjunction could push you right onto center stage.
Since both planets are associated with karma, some hidden parts of yourself could be revealed that might leave you feeling vulnerable or exposed. And with boundary hound Saturn here, people who've been leaning on you too heavily—maybe for years—might be in for a surprise when you suddenly draw a firm line in the sand. Time to cut off the energy vampires and quit enabling grownups? Why yes indeed. If you've become too dependent on a relationship or entity outside of yourself, this Saturn-Pluto alliance will also snip the apron strings and push you into greater autonomy. It's time to stop looking for approval and accolades. Tamp down those insecurities and trust that you are ENOUGH, Capricorn. With the bold Sun and expressive Mercury pinging both Saturn and Pluto, your only job in 2020 is to own it! Let the world know, unapologetically, just who you are and what you stand for now.
Your relationships are due for a mid-month makeover as well. On January 10, the first full moon of the year arrives in the form of a game-changing lunar eclipse. It falls in Cancer, your seventh house of partnerships, and it could bring all dynamic duos to a major crescendo or turning point. Should you stay or should you go? Do you need a better balance of give-and-take? Since lunar eclipses can sweep away what no longer serves us, a few relationships could get an extreme makeover. It makes sense: As a "new you" emerges from the shadows under the Saturn-Pluto conjunction, it's only natural that your relationships will reorder themselves accordingly. If you've been waiting for a contract or business partnership to manifest, this eclipse could finally make things official.
Also on January 10, radical changemaker Uranus wakes up from a five-month retrograde (backward) spin through Taurus and your fifth house of love and creativity. If your passion's been subdued, prepare for it to return with a vengeance—and without warning! This Uranus station to direct (forward) motion could bring a sudden attraction, pregnancy news or a spike of unexpected attention for one of your talents. Lights, camera, Capricorn!
Check out what's going on for…