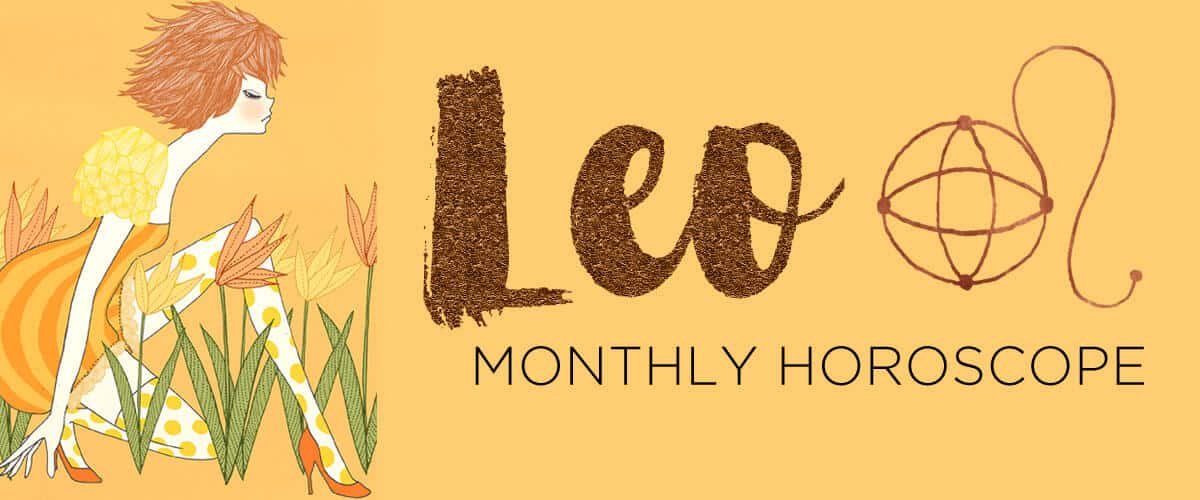 August 2019
The season of the Lion has arrived—and we can hear YOU roar! With your ruler, the radiant Sun, blazing through Leo until August 23, you're at peak levels of productivity and passion. On top of that, mobilizer Mars is also in Leo until August 18, a once-every-other-year visit that fills your tanks with life-force energy and fierce conviction. The Sun and Mars are a powerhouse duo: confident, charismatic and highly directional. Whatever you set your sights on under this cosmic coupling, you'll get, if only because you won't stop until you do! You know what you want, and you want it NOW. (Reminder: This is not license to bulldoze anyone, Leo.) Physical exertion—whether that's exercise or a lusty boudoir romp—is also catalyzed by the combination of these vibrant luminaries.
August is a total 180 from July, which sent huge emotional waves rippling through the Leo sound system. If you had a couple "dark nights of the soul," no surprise. Last month featured two volatile eclipses that shook up business as usual and unearthed some hidden emotions. This was against the backdrop of Cancer season, which is already a sleepy and powered-down time of year for you. On top of that, Mercury was retrograde nearly the whole month, and partially in YOUR sign. If you felt weepy, misunderstood or disoriented (or all of the above), you have carte blanche to blame the stars!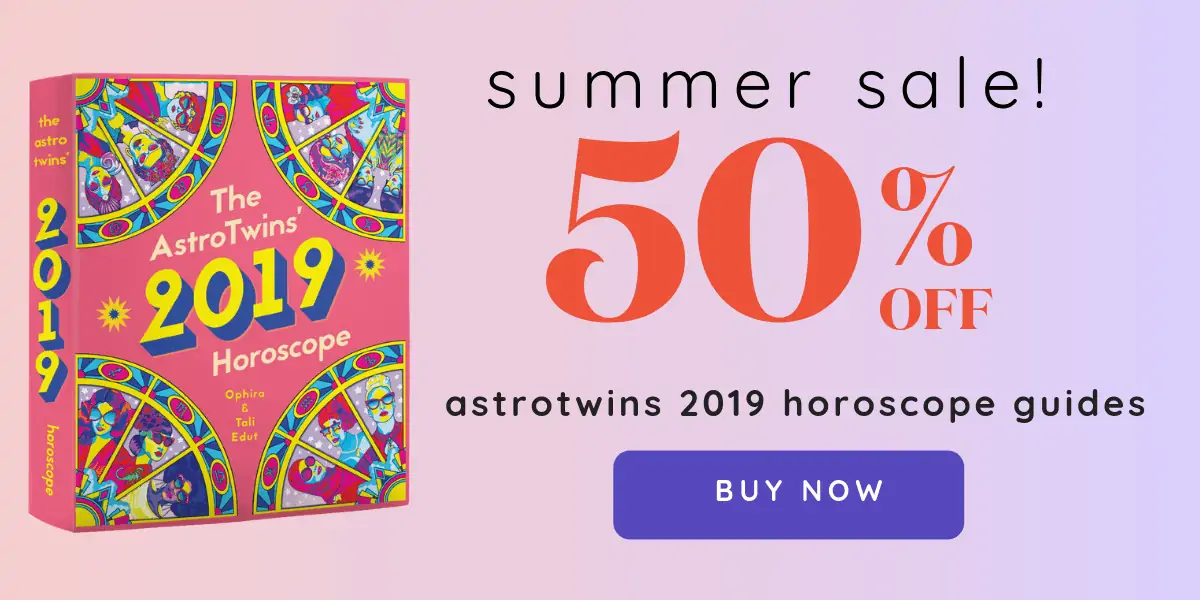 In August, you'll start to get your bearings and regain clarity about your needs. And you'll have no trouble voicing your opinions after August 11, when outspoken Jupiter ends a four-month
retrograde
through Sagittarius and your fifth house of passion and self-expression. As the natural ruler of the fifth house, you're in your element with Jupiter here. Now that the retrograde, which began April 10, is over, the world had better prepare for some full-frontal Leo! A stalled love affair could pick up speed, or if you've been caught in a bad romance, you'll find the confidence to call it off. Has the muse gone missing? Pull out your supplies, Leo: She's back! If you're a performer or an artist, get ready to take the stage again.
Expansive Jupiter is making a long visit to Sagittarius from November 8, 2018, until December 2, 2019. This once-every-12-years visit from the planet of luck inspires you to stretch far out of your comfort zone and take a risk. Your original ideas may have attracted fame and attention as you courageously stepped into the spotlight. Jupiter's mission is to open you up to a more heart-centered way of life, driven by desire and your deepest truths. This is also an auspicious year for love—though more of the butterflies-in-the-stomach, romantic variety than the put-a-ring-on-it kind. For the next four months, take a playful approach to life, reigniting your sense of childlike wonder and awe. Lead with your heart, Leo—that's your sweet spot anyhow. After December, Jupiter will leave here, not to return until 2030. So turn on those love lights to their brightest setting!
Also on August 11, changemaker Uranus will turn retrograde (backward), making a five-month pivot through Taurus and your tenth house of career until January 10. Your professional life is going through a seven-year reinvention that began on March 6, when Uranus swept into this ambitious domain of your chart. Your goals, public image and responsibilities may have shifted dramatically…or you at least felt the rumblings of a larger change that's occurring while Uranus is here through April 2026. Liberator Uranus can free you from any structure that feels repressive or confining to your soul. It's time to move past "nice guy/girl" and become the fierce being that you are!
The lightning-bolt epiphanies of Uranus aren't always comfortable or easy—even if its goal is to awaken you to your most authentic self. The celestial shock jock specializes in disruption, not mere change. So this retrograde slowdown could actually be a welcome opportunity to integrate everything that's arisen since March. Your system could probably use it!
The tenth house also rules fathers and men. Your relationship with your dad or an important guy could also be undergoing a revolution. Progressive Uranus will reward you for marching to your own beat rather than trying to please others. One Leo we know is figuring out how to consciously co-parent with an ex in a smaller town, without sharply delineating "turf" that used to be common ground. Said Leo has raised a few gossipmongers' eyebrows when enjoying an outdoor concert or barbecue with her ex AND their new partners. But the high-minded result? Her children are happily doted on by four people who love them, and see an example of their parents peacefully sharing space instead of fighting or cutting each other down.
The second half of the month moves things in a more decisive direction. On August 15, the annual Aquarius full moon beams into your seventh house of committed partnerships. Are you ready to seal the deal on an important relationship? This full moon could bring talk of engagements, moving in together or taking a more official step for couples. In business, you could move an offer to contract phase, reel in a plum client or solidify an exciting brand partnership. If you're ready to say "yes" to anything long-term and mutually beneficial, this full moon supports you. As for the things that don't resonate or feel fair? Use these moonbeams to negotiate a better arrangement. If you can't find a way to make it work for both of you, the Aquarius full moon can help you part ways or shift to a different relationship structure—one where nobody feels held back.
You'll be ready to roll up your sleeves shortly after this. On August 18, go-getter Mars blazes into Virgo and your second house of work and money, heating up this sector until October 3. When Mars makes his biannual visit here, there can be financial stress or pressure. Deadlines get short, and workdays get long. But more than anything, this energizing transit is meant to motivate you. Get productive and stay in action. Slash unnecessary expenses (admit it, you've got a handful of those) and be vigilant about how you spend your time and resources. Before you know it, you'll be a lean, mean profit machine!
That's not to say you shouldn't enjoy your hard-earned funds! You're a Leo after all, and you need some decadence. The sensual AND sensible second house just asks that you do it discerningly. Could you cook a beautiful meal at home for half the price of the same restaurant dinner, for example? Or how about canceling a few of those entertainment app subscriptions you never use and going to an actual movie or live show? Think quality over quantity.
The Sun moves into Virgo on August 23, setting off a grounded and pleasurable four-week phase. When the annual Virgo new moon arrives August 30, you'll get a burst of clarity around all of this. Looking for a new job, a fresh income source or more satisfaction from your day-to-day work? Ready to replace an unhealthy habit with a life-affirming one, such as eating clean or exercising three times a week? This new moon opens a window to all of it. The next two weeks—and the coming six months—will show you steady results if you start a plan now and stick with it.
Check out what's going on for…