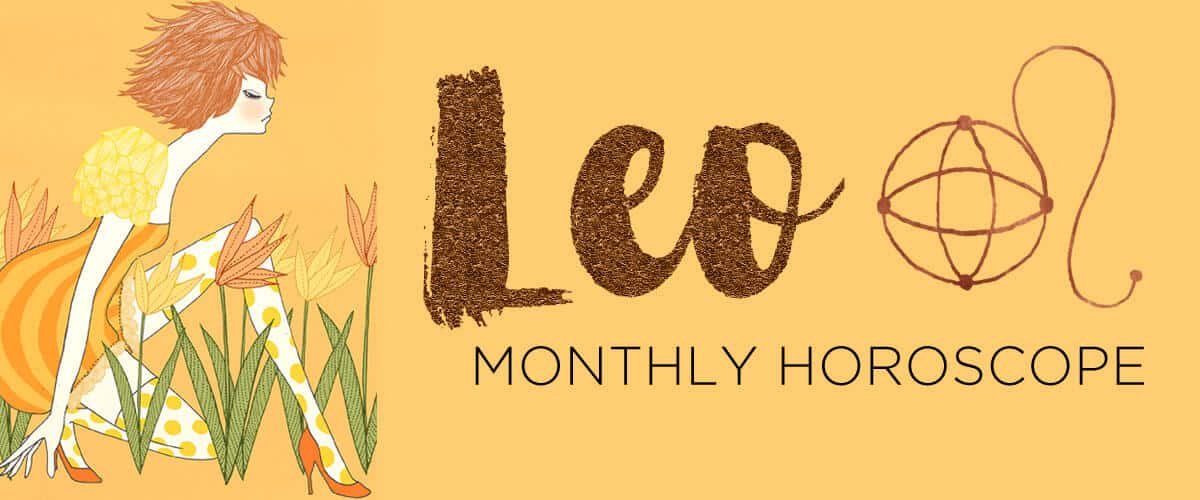 June 2019
A social month is on the horizon for you, Leo—but with plenty of breaks between engagements. The Sun is making its way through Gemini and your eleventh house of group activity until June 21, a typically outgoing time that's a boon for collaborations. Who are the best players on Team Leo, and how can you work together more cohesively? Do you have openings for some new co-stars? The June 3 Gemini new moon is especially powerful for networking and connecting with your tribe (and beyond!).
But conserve some energy, even as you're out mingling. Mars, the planet of drive and passion, is in "low-power" mode, making its biannual plunge through Cancer and your restful twelfth house. Rallying for the cause could be a struggle, and you may feel like you're burning the candle at both ends.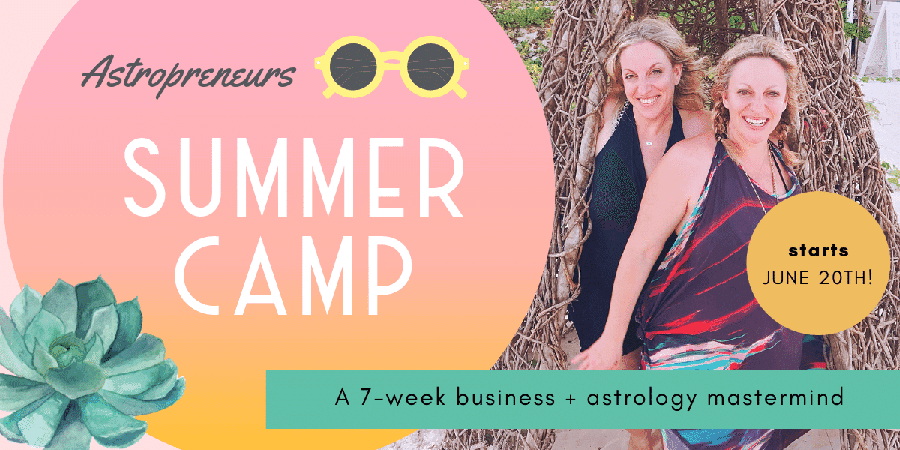 What's going on here? Mars is actually directing your energy inward, pushing you to deal with emotional stuff you might have been avoiding. The twelfth house is the realm of spirituality and the subconscious. With Mars in this receptive spot, you may accomplish more when you're NOT in hyper "doing" mode. Try to get still and become an open channel: listen to calming music, meditate, journal. Breathwork can be especially powerful. By allowing your higher consciousness to have its say, you'll be flooded with clarity and focus.
Mars will make three important contacts midmonth. On June 14, the red planet flows into a harmonious
trine
with esoteric Neptune, which is in your eighth house of merging and mysticism. A major transformation could be in the stars today, especially if you tap into the deeper realms of yourself. This could be a powerful day for mind-body-soul healing and vitality as well. For an intriguing cross-section on science and spirituality with a wellness twist, check out The Energy Codes: The 7-Step System to Awaken Your Spirit, Heal Your Body, and Live Your Best Life (https://amzn.to/2Q3Egmv) by Dr. Sue Morter.
Mars will also make two oppositions to planets in Capricorn and your sixth house of health and organization, which will demand that you keep your wits about you. On June 14, the same day as the Mars-Neptune trine, he'll face off with rigid reality-checker Saturn in Capricorn. While this will keep your feet on the ground, don't dismiss any spiritually profound experiences you have, Leo—even if you can't find the words to explain them. You may be challenged, however, to explain one of your creative or out-there concepts to an extreme skeptic. Hold your ground…or put it off until another day.
Then, on June 19, Mars opposes Pluto, the planet of hidden phenomena and the unconscious. This could be a volatile face-off that brings up old resentments, anger and fear—along with an impulse to project those onto another person through harsh criticism. Watch those judgmental words, Leo. Lashing out could lead to an unpleasant verbal counterattack. Examine your own psychological motives, especially around control and denial. A powerful breakthrough might be on its way if you can set your ego aside.

If you're dealing with a health or medical issue, these Mars oppositions call for the right balance of traditional techniques and holistic remedies (Reiki, acupuncture, et al.). Do you feel that your healthcare providers aren't giving you proper attention? These Mars transits push you to be an advocate for yourself. Demand that you get all the tests or options available or go elsewhere. If you're in good health, you still may be in the market for a new doctor or practitioner. Keep an open mind. Be willing to make an extreme change to your habits or lifestyle if you're feeling stuck, perhaps quitting an addiction or vice—and above all, receiving the support you deserve to succeed at this courageous turning point.
Amidst this intensity, there's a rare Jupiter-Neptune square (https://astrostyle.com/jupiter-neptune-square-2019/) AND a full moon to spice up the action even more. On June 16, expansive Jupiter in Sagittarius and your passionate, expressive fifth house will lock into a heated 90-degree angle (called a square) with confusing Neptune in Pisces and your eighth house of intimacy and power. Neither of these planets is known for having a strong grip on reality. If you've rushed into a romantic or sexual entanglement, the Jupiter-Neptune square may reveal where you've skipped over a few key steps. Perhaps you've bitten off more than you can chew with a business deal or set unrealistic expectations for a project. Emotionally and financially, you may need to pull back or make a hard stop to recalibrate.
This is the second of this year's three Jupiter-Neptune squares. The first was on January 13, which kicked off the year in this energy pattern. This go-round, Jupiter is retrograde (backward), indicating that you may need to dial down the intensity a little. Look for where your life feels like "too much of a good thing" or is barreling too fast in one direction. Did you overestimate how quickly a relationship or business idea would take off? Have you promised more than you can deliver—at least in the timeline you've established? Set your pride aside and make the requisite changes. If you've been sticking your head in the sand, this square will snap you out of denial. While it may be jarring, this wakeup call can also be a gift.
Jupiter and Neptune will travel in close proximity for the next few months; their third and final square will make landfall on September 21. Over the next three months, you'll be seeking the right balance between open-hearted sharing and being strategically discreet. You may have leaked a few too many details, trusted a little too soon. It happens—but take this square as your cue to make people earn the right to your Leonine love and light. Even if you're swept up in a friend-crush or infatuation, you don't have to do the "big reveal" all at once.
But if you DO have something unfiltered to express, the June 17 Sagittarius full moon hands you the mic. This lunation will spotlight your dramatic and passionate fifth house, making it impossible to hold back your feelings. Temper those knee-jerk reactions and be careful not to get caught in any ego battles today, Leo. On the plus side, this could be a beautiful and culminating moment for romance. A budding attraction may consummate into a full-blown love affair; couples could feel a romantic revival. Leos of the childbearing set could have pregnancy news under these fertile fifth-house moonbeams. Since the fifth house rules all forms of creativity, artists and performers could be recognized publicly for your talents. Lights, camera, Leo!
You'll have a chance to process all this intensity starting June 21, when the Sun slips into Cancer for a month, joining Mars in your twelfth house of rest and healing. Hold off just a LITTLE longer on all those exciting new plans. Since the twelfth house rules closure, concentrate on tying up loose ends in preparation for birthday season. Clear away anything you don't want to bring into your next year of life, whether it's a resentful grudge, an unfinished project that's been nagging at you or an unspoken communication. You may notice you feel sleeper or more internally focused now. Honor your desire for solitude as needed.
Your subconscious will be especially active now, so pay attention to your dreams and any strong intuitive hits or "signs." Also on June 21, Neptune will turn retrograde, making its annual five-month backspin until November 27. With Neptune reversing through your intimate and introspective eighth house, you may have second thoughts about a relationship or emotional entanglement. Do you need to unknot a few codependent cords? If you've gotten too consumed by someone else, this is time to pull back a little and attend to your own life.
Workwise, you may want to do more research before making a binding decision. Neptune retrograde could actually lift some of the fog and confusion, allowing puzzle pieces you've overlooked to fall into place. Take your time—and question everything. Pause and notice whether old fears are causing you to project anxiety onto others or behave in a controlling manner.
Check out what's going on for…