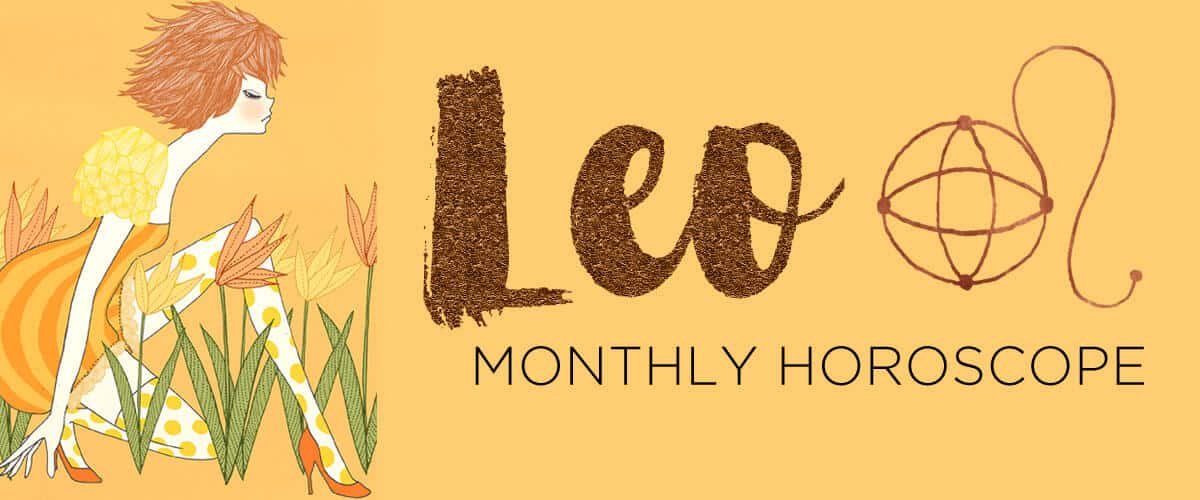 January 2020
Those 2020 resolutions can't get underway fast enough! You're on an "improve everything" mission as the new decade starts, catalyzed by the cosmos. As January begins, FIVE planets are hanging out in Capricorn and your sixth house of health, fitness and organization. Not exactly the glamorous #LeoLife you secretly know is your birthright, it's true. But every so often, even royalty has to do the dishes, declutter and eat their vegetables (sigh). In 2020, your number is up for that—so might as well make it an adventure.
So why all the serious stuff? Not only is the Sun making its annual visit to Capricorn until January 20, you've got communicator Mercury, risk-taker Jupiter (all the way through December 19), accountable Saturn and transformational Pluto gathered in your wellbeing zone as 2020 kicks off. Think of yourself as a data scientist, analyzing the facts and figures. Lean in to your left brain and do your best to detach from emotions that cloud your better judgment. Your sensible side is needed now, so you can plot your next moves and put the pieces on the chess board in their rightful places.

The sixth house rules service and helpful people. Where could you use your work to make more of a difference in the world? This year could bring a change of vocation (and possibly location) as you pursue more meaningful day-to-day experiences. In the coming months, you might decide to take a "bridge job" while you return to school to boost your skills or complete a certification. Bogged down by your daily duties? Delegate more tasks to interns, employees and specialists instead of wasting your time DIY-ing. You can use the time to hit the gym or to be more productive in the areas that DO fall in your wheelhouse.
On January 12,
a historic alignment of Saturn and Pluto
lands in Capricorn. These planets have a conjunction (meetup) every 33 to 38 years, but a Saturn-Pluto alignment hasn't occurred in THIS zodiac sign since 1518. Pluto rules all that's been brewing below the surface—it's been in Capricorn since 2008 and will be until 2024. Saturn, on the other hand, is all about the tangible and material. A deep-seated matter will break the surface for everyone mid-January.
In your case, Leo, you could have a major aha moment about a mind-body-soul connection. If you've been dealing with a nagging ache or pain, you might get the medical diagnosis you've been waiting for, which could help you create a proper treatment plan at last. Been unsure about where to work or which path to follow? The Saturn-Pluto meetup could help you see exactly where you need to strengthen your skills, manage people better or break free from a toxic and draining dependency. With the courageous Sun (your ruler) and messenger Mercury making contact with both planets, the writing on the wall won't be subtle. The sixth house also rules pets, and you might adopt a furry companion near this date or tend to the one you've got with extra care.
Huge hints could arrive two days prior—on January 10—as the decade's first full moon arrives, this one a seismic lunar eclipse. In the sign of Cancer, it will activate your twelfth house of spirituality, healing and closure. An important moment of forgiveness could arise or you could have a near-psychic epiphany about something. Stay tuned for major messages today! This mystical eclipse could bring a prophetic dream or a strong message from a departed loved one in the form of "signs." You may be especially tired since the twelfth house rules sleep. There's no better day this month to hibernate and pamper yourself.
If you're not feeling your vibrant best, take a deeper look into your psychological and emotional state. With so much heavy Capricorn activity in your stressful sixth house, anxiety could be driving you, and you could be opting for hard work over self-care. You're not a machine, Leo, so pause to rest, reflect and turn inward. Is it time to close a chapter for good or do some much-needed inner work? Ready or not, this eclipse could force your hand.
This is not exactly breaking news as this is one of the final eclipses in a two-year series that began back in July 2018. Ever since then, these lunar events have landed on the Cancer/Capricorn axis, directing your awareness toward your health and happiness, both inside and out. Perhaps there was some painful letting go to do, along with moments of vulnerability and deep soul-searching. Slowly but surely, some of the pieces are coming into place, and many of your emotional bonds are so much stronger as a result.
Some Leos learned lessons in humility and to choose "good enough" over "showstopping" in certain parts of your life. If you've had a case of "shiny object syndrome," you've learned to look past the exterior and inspect the contents. It may not be glamorous or sexy, but it's certainly made you tougher. Continue this path of discernment, Leo, while staying open to miracles and messages from the divine.
Ready for some career momentum? Also on January 10, changemaker Uranus powers forward after a five-month retrograde in Taurus and your career house. The celestial shock jock has been shaking things up in your professional sector since May 2018 and will continue to revolutionize your path until April 2026. But with the retrograde ending, stalled developments could pick up speed. Been waiting for word on a leadership opportunity, a corporate restructuring or a client proposal? Uranus' direct (forward) turn could bring news—and, paired with this lunar eclipse, it might not be the plan you expected. Perhaps it will be something even better? Once you recover from your surprise, seriously consider the option or offer.
On January 20, the Sun shifts into Aquarius for a month, putting the focus on your closest ties. With el Sol heating up your seventh house of partnerships, dynamic duos start heating up. What could be better? In the wild, lions do everything communally, and you're happiest when surrounded by your own loyal "pride." Strengthen those relationships over the next four weeks.
You may have a small shakeup with a key connection on January 23, when the Sun makes its semiannual
square
to disruptive Uranus in your tenth house of leadership and career. You may not see eye-to-eye with a key colleague and could decide to part ways or break off to blaze your own trail for a portion of a project. Work demands could cut into quality time with a romantic partner. Do your best to leave that stress at the office, but know that you may have to put out a fire or two.
The next day, January 24, ushers in an Aquarius new moon along with a fresh start for your closest ties. You could meet someone with long-term potential and start exploring a commitment in the coming six months, whether for love or business. January 24 also marks the Lunar New Year as we usher out the decadent and communal Pig and welcome the industrious
Metal Rat
. Get ready for even more strategy sessions and master plan-plotting in 2020 as the Rat keeps us all busy. Just make sure you don't get caught in the "maze" of your mind under these heady skies. The propensity for overthinking could reach peak levels for you. Luckily, Leo rules the heart—so here's an advance reminder to make sure you keep listening to yours, even as you consider the "data."
Want some more?
The AstroTwins' 2020 Horoscope—your ultimate guide tot the year that kicks off the new decade—is available now! Get your copy and a special bonus gift at https://www.astrostyle.com/2020-horoscope.
Check out what's going on for…