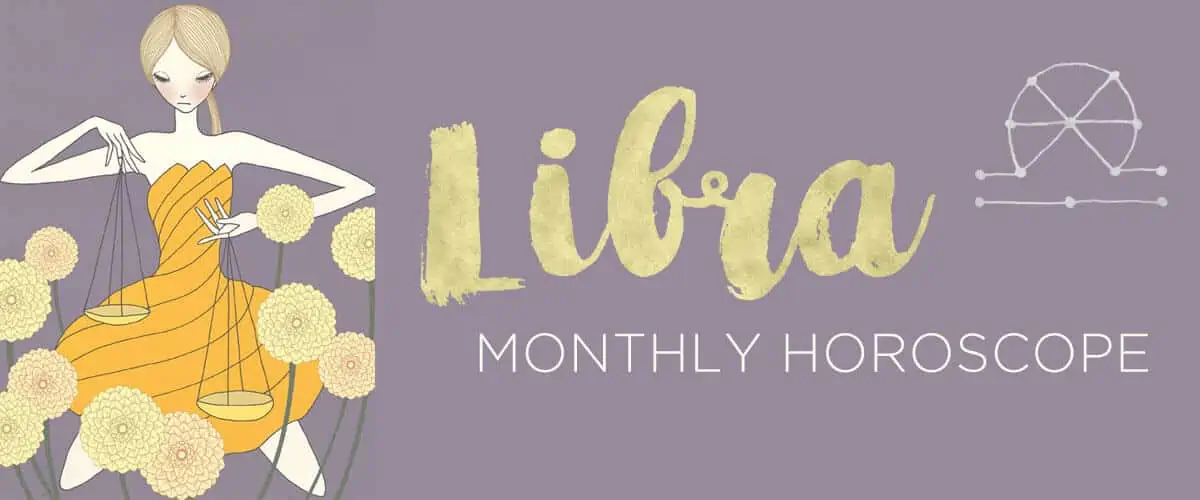 January 2020
Let the hibernation begin…or continue, anyway. You're in deep domestic mode as the decade turns thanks to FIVE planets clustered in Capricorn and your fourth house of home, family and emotional foundations. The coziness of holiday season could give way to January "hygge" vibes, a time to rest and nurture yourself. No Libra worth their lavender-infused Epsom salt needs to be forced into self-care—you'll happily bask in the glow-restoring activities that the planets are prodding you toward.
Not only is the Sun making its annual visit to Capricorn until January 20, but you've got communicator Mercury, growth-driver Jupiter (all the way through December 19), responsible Saturn and transformational Pluto crowding into this domestic zone. Home is where the action—and the big changes—is this year.

Is it time to reno your kitchen…or remodel your whole lifestyle? On January 12,
a historic alignment of Saturn and Pluto
lands in Capricorn. These planets have a conjunction (meetup) every 33 to 38 years, but they haven't aligned in THIS zodiac sign since 1518. Deep-seated shifts that have been brewing below the surface could materialize now. Pluto, ruler of the unconscious (your symbolic "underworld"), has been in Capricorn since 2008, causing deep-seated changes in your personal life.
You may have experienced the loss of a loved one or a change in your family structure, perhaps becoming a parent or moving. The people under your roof could have included a changing cast of characters—or maybe you've grown more deeply connected to certain people through intense encounters. Now, as tangible Saturn merges with Pluto, whatever's been simmering below the surface could rise up and become real. A pregnancy, a real estate move, changes in your relationship with a parent or relative (especially female): Any of these things could be on the agenda at the Saturn-Pluto conjunction. Strong feelings you've been keeping bottled up can finally come forth. With the bold Sun and expressive Mercury both making contact with Saturn and Pluto, it will be impossible to hold back!
Your career could reach a turning point on January 10, when the year's first full moon appears as a lunar eclipse in Cancer and your tenth house of ambition and long-term goals. Perhaps you'll get a sudden job offer or promotion—a leadership opportunity would also be fitting. Eclipses bring unexpected events, and a lunar one can mark turning points or completions. If you've been waiting for word from a client or to hear back about a proposal, the eclipse could bring your long-awaited answer. Ready to move on from one path and forge a new one? A job, boss or manager might be "eclipsed" away, making space for a fresh opportunity. Things can happen suddenly and swiftly, but resistance is futile under these fate-filled skies.
The tenth house rules fathers and men, and your relationship with an important guy could go through a powerful shift at the eclipse. Feelings you haven't expressed could come rushing out, or you might radically change the nature of your relationship. None of this is breaking news, however. This is one of the final eclipses in a series that's fallen on the Cancer/Capricorn axis since July 2018, reshuffling your work-life balance. Both your professional AND your personal life have gone through major transformations in the past two years. Between now and mid-2020, you'll continue working through this balancing act.
On top of that, the same day as the eclipse (January 10), unpredictable Uranus will end a five-month retrograde backspin through Taurus and your intimate, emotionally intense eighth house. Bottled-up feelings you've suppressed could come rushing out as the celestial shock jock pops the cork and powers forward. This could also unleash some money you've been owed,or a strong intuitive sense to make a major change in your life. Whether financial or relational, this is a huge prompt to be more authentic in your closest ties.
Whew! Ready for some good old-fashioned FUN, Libra? On January 20, the Sun moves into Aquarius and your fifth house of pleasure, passion and play for a month. Get an early start on Valentine's Day—you'll be in the mood for love! Suddenly those cold temperatures are no excuse for staying home huddled in fleece. Swap that parka or puffer for a sexy swing coat or a tantalizing trench, and chase those winter blahs away, preferably with a fetching plus-one.
On January 24, the Sun will lock horns in a tense
square
with disruptive Uranus in Taurus and your eighth house of intimacy and intensity. This could bring on a bout of possessiveness or jealousy—or a desire to flee from anyone who gets the slightest bit clingy. Try not to act on these knee-jerk responses if possible, as this temperamental and volatile transit will push people to extremes today. A sudden attraction could heat up, and the chemistry could be too strong to resist! While you'll be tempted to minimize the potential fallout, look before you leap into that kind of entanglement with anyone, Libra.
Fresh starts abound on January 24, when 2020's first new moon arrives in the sign of Aquarius. Now you can make more decisive moves in your love life or with a budding romantic interest. An opportunity to put your creative talents out there could appear along with a chance at fame. Ready for a winter wardrobe makeover? Add a touch of seasonal glam to your closet under these stylish moonbeams. Today also kicks off the Lunar New Year, as we welcome the
Metal Rat
and its industrious new energy. The next year is all about being strategic with your reserves. In other words, you don't have to spend a fortune to look like a million bucks. The resourceful Rat is here to help!
Want some more?
The AstroTwins' 2020 Horoscope—your ultimate guide tot the year that kicks off the new decade—is available now! Get your copy and a special bonus gift at https://www.astrostyle.com/2020-horoscope.
Check out what's going on for…