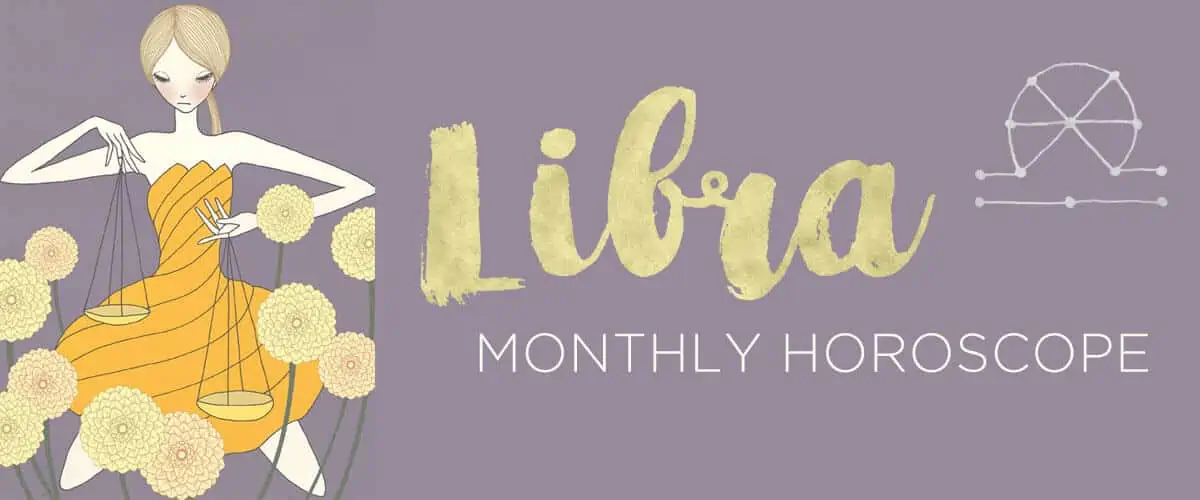 January 2019
Don't take the Christmas cards down yet! Your sentimental side will linger well into January, as the first three weeks of the month are peak domestic season for you every year, Libra. The Sun is making its annual sojourn through Capricorn and your fourth house of home and family until January 20. Even if you're not one to keep the tree and lights up until your floor is a carpet of brittle brown needles, your emotions are still a little fragile and in need of TLC.
With weighty Saturn traveling close by (and aligned with the decisive Sun on January 2), you may have to make some serious choices around your living situation or a family member. Let people know your limits, Libra, especially if you've felt trampled on or disrespected. If home life is copacetic, the eclipse could push you to prioritize self-care and, with structured Saturn's influence, to look into setting up a home office or a cottage industry. In some way, you need to carve out some space where you can get serious about your work while still enjoying the comfort of home. Maybe you invest a little holiday cash into an ergonomic chair or a sit-stand desk. Or you spring for some well-made cooking equipment (that Vitamix you're coveting, perhaps?) so you can nourish yourself and stay focused.
Relationships could undergo some plot twists starting January 6, when changemaker Uranus ends a five-month retrograde and powers forward in Aries and your seventh house of partnerships. If you've been fighting or unable to see eye-to-eye, especially since November 2018, it's time to hash things out for once and for all. Uranus is wrapping up an eight-year visit to Aries that began back in March 2011, revolutionizing your approach to commitments. With the planet of freedom and authenticity here, you may have had a few bouts of itchy feet—interspersed with adventurous times together. In business, you also learned the power of teaming up with out-of-the-box thinkers. You may have cycled through a few close ties that began and ended abruptly, swinging wildly from "happily ever after" to "oh hell no,"
Uranus will remain in Aries until March 6, then it will depart for good, not to return in this lifetime. With hotheaded (and hot-blooded) Mars also in Aries from January 1 to February 14, it seems the stars want you to REALLY sort things out in the relationship department in 2019, Libra! A connection could zoom toward official status, or you might need to finally learn how to express your anger in a productive and effective way. Your sign is not a fan of conflict but swallowing your feelings when you're upset will only lead to resentment and chaos. Still, going to the other extreme (Libra on the warpath!) will only send your scales swinging wildly in the opposite direction.
With Uranus paying its last respects to your relationship sector, you owe it to yourself to make some radical changes in your interpersonal dynamics. If you've been too nice, it's time to start getting real. If you're being selfish or conniving, come out and ask for what you need—but also learn to take "no" for an answer (something sweet-talking Libras could stand to improve upon). Charming and disarming might get you what you want in the short term, but if people feel they've been manipulated into doing things your way, they'll be angry later on.
With Jupiter in your communication house and Neptune in your analytical sixth house, details are likely to be obscured. This is NOT the time to "go with your gut" and just sign on the dotted line. If you don't thoroughly understand something, ask questions until you do. There will be two more exact Jupiter-Neptune squares in June and September, and it's an energy you'll navigate for much of the year.
Ready to let loose and have a little fun? On January 20, the Sun throws a four-week fiesta in Aquarius and your fifth house of creativity, love and joie de vivre. A winter romance could heat up now. Hibernation plans are abruptly cut short, but you'll have lots of tempting reasons to dress up and brave the temperatures. And if you don't? Get busy organizing some lively events that will transform dreary days into vibrant ones.
A perfect day to start arrives January 21, when the Leo full supermoon and total lunar eclipse sets your eleventh house of groups and networking ablaze. This is the final eclipse in a two-year series on the Leo/Aquarius axis that began in February 2017. These eclipses have totally transformed your approach to love, friendship and collaboration. In fact, if you look around, you may realize that your entire social circle looks very different than it did a couple years back. Some people have emerged as superstar allies while former BFFs may have become estranged.
As the cheesy coffee-mug saying goes, some people come into your life for either a reason, a season or a lifetime. This grand finale eclipse will reveal which category certain people fall into. Don't try to force a friendship to work if you can't get on the same wavelength. Wish them well and go forth with a tight-knit tribe of people who are aligned with your highest purpose. This eclipse could also bring an exciting collaboration or a chance to join an inspiring group that will advance your greatest goals. Put your energy into THAT, and you could soar.
Also on January 21, intense Mars in your relationship house will form a tough square with rigid Saturn in Capricorn and your family zone. It's possible that your loved ones could express concern or disapproval about your romantic choices. Are you overly dependent on their feedback, Libra? Perhaps it's time to set some clear boundaries. Or maybe you need to listen to their feedback instead of resisting it. Could they possibly have a valid point?
Check out what's going on for…