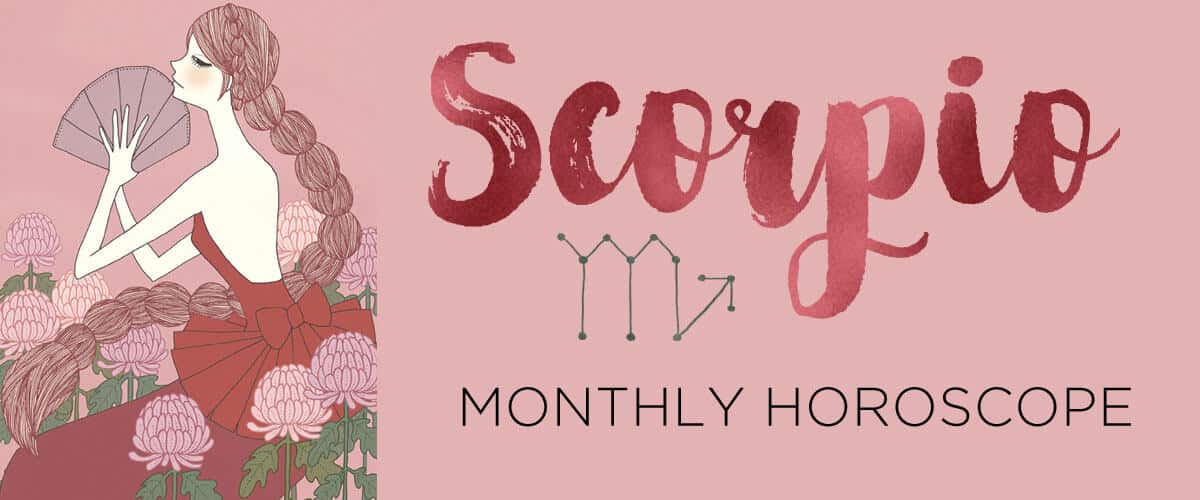 August 2019
Goals: on fire! As the Sun and motivated Mars make their way through Leo and the top of your chart this month, you've got your gaze fixed on some lofty outcomes. Mars is making its biannual visit until August 18 and the Sun through August 23, an ambitious window that you don't want to squander. Even if you're on vacation, you can expect to field a few calls or bring work along in your beach tote (sorry to say). Be sure to prioritize only what's most important and avoid taking on too much this month. With Mars shortening deadlines while demanding long hours, you could easily fizzle out. Be discerning to avoid burnout!
For the next four months, Jupiter will resume direct (forward) motion and speed through this prosperous zone. Your confidence also skyrockets (whew!), and you'll remember just how much value you have to offer. Speaking of value—realign with your own cherished principles now and let them guide your next moves. Open your mind to wild ideas such as an international client, a relocation or a job that involves regular travel. Have you thought about opening your own business or pivoting to a new role in your industry? Entertain it all. When you stop looking for funds in all the same (old) places, you'll be amazed by what you discover. Embrace a "beginner's mind" when it comes to your work, Scorpio!
Same goes for habits and routines that feel stale. Mind drifting when you meditate? Yoga sequences not giving you that energized feeling anymore? Seek out new practices that help you feel anchored and inspired. Since Jupiter rules higher education, a workshop (or even better, a retreat somewhere beautiful) could kickstart a whole new mindful obsession. Some Scorpios might also return to the hallowed halls of academia—or the modules of an online course—to level up your skill set.
Liberator Uranus is all about being authentic, so if you haven't brought your full self-expression to bear on a certain relationship, things might have gotten a bit chaotic as the side-spinning planet loosened your tongue. You may have found yourself fighting more often or feeling irritated with the people around you, especially anyone who seemed to be holding you back or cramping your freedom.
With Uranus retrograde, you can step back from any combustible emotions and examine this relationship more objectively. Someone from your past could also surface—perhaps out of the blue and in a way that shakes up all your expectations and agreements. It could be an old flame, a former business associate or a march-to-their-own-beat friend whose presence wakes you up to what YOU truly want.
Hosting individualistic Uranus in your zone of compromise isn't always easy—or comfortable. During the retrograde, bravely examine what comes up for you instead of resisting it. It's important that you identify YOUR truth, but also that you figure out how to get your needs met without feeling dominated by others or bulldozing them. This will be a process that gets worked out over time, not overnight. But the sooner you open up honest dialogue the better!
On August 15, the year's only Aquarius full moon beams into your fourth house of home and family. A domestic matter you've been trying to resolve since earlier this year could finally come together. If you've been looking to move, buy or sell a home or settle an issue with a close relative, these finalizing beams could seal the deal.
Lightness returns starting August 23, when the Sun moves into Virgo and your eleventh house of group activity, friendships and networking for a month. Untether yourself from those hefty responsibilities and go mingle in your communities. You'll accomplish more away from your desk and out in the world, talking to people and sharing your idealistic visions.
This cycle supports teamwork and technology, and with go-getter Mars in Virgo from August 18 to October 3 (a biannual transit), you'll be even more revved up for an exciting collaboration. Things could move quickly, Scorpio! Conduct due diligence and make sure you're getting yourself in with a reputable group. But by the time the August 30 Virgo new moon arrives, you could be ready to declare yourself part of a brand-new squad.
Check out what's going on for…