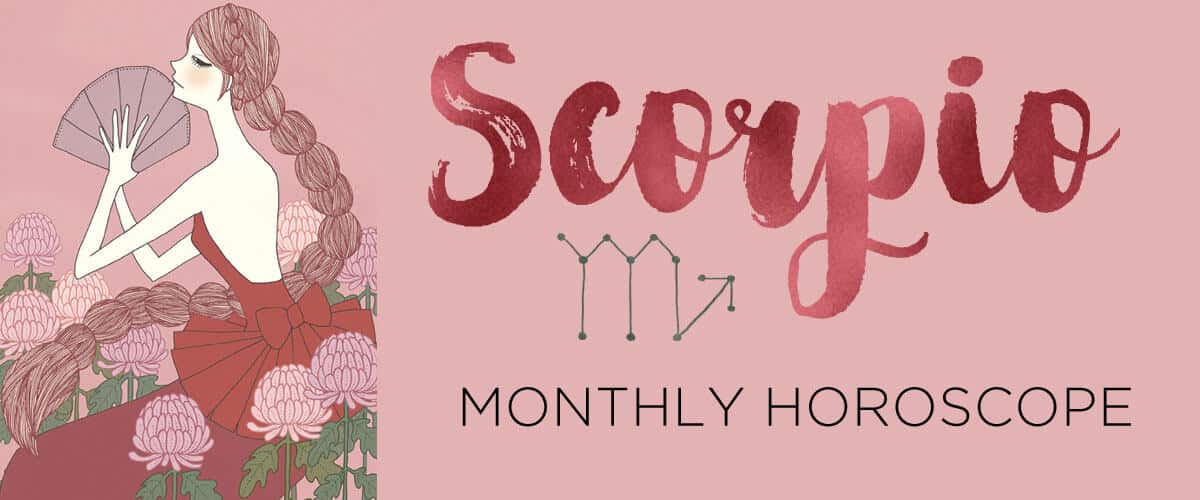 June 2019
Go wide AND deep this June, Scorpio. Normally this is an insular and private month, at least while the Sun is in Gemini and your intimate eighth house through June 21. But this year, energizer Mars is in Cancer until July 1, heating up your expansive ninth house and making you all bubbly and adventurous. The wider world is tugging at your sleeve—rather insistently. Yet, you're also craving the space to turn inward. Part of you wants to focus your undivided attention on one special person or project. But oh, the #FOMO you'll feel when you try to narrow down your options!
In June, you'll have to balance these contrasting energies, making sure you have enough time in the cocoon AND some wild-butterfly jaunts. It's a bit of a dance, but you'll find grace with the steps eventually. Weave restorative moments into your busy days, especially if you deal with the public a lot. After any heavy-duty conversations or brainstorming sessions, give yourself a chunk of time to process it all before rushing into a decision.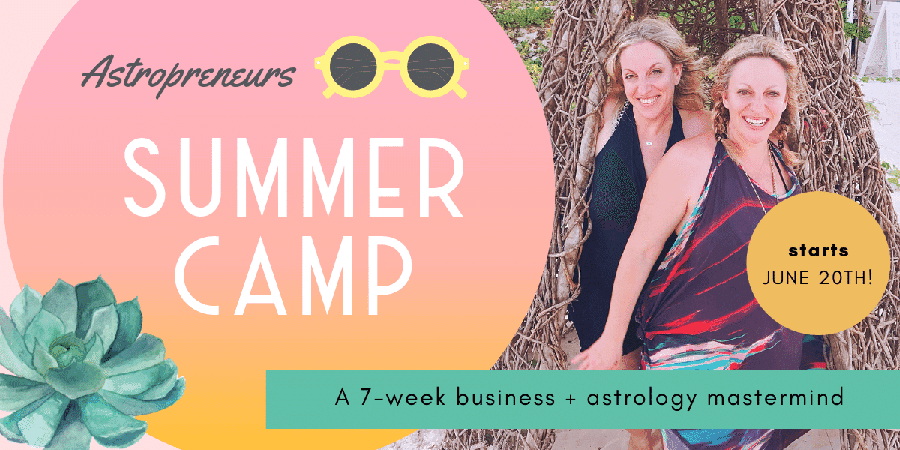 The June 3 Gemini new moon offers a sacred moment for your closest bonds. These sensual moonbeams could spark a strong mind-body-soul connection with someone—or remind you to take care of the one you have. Single Scorpios could meet a person with soulmate potential (and sexual magnetism to boot!). For couples, this is a sacred opportunity to reset your connection. Take a Tantric-tinged time-out or reserve a few uninterrupted hours to talk about anything and everything you've bottled up inside. Transparency and vulnerability can create new levels of trust.
The eighth house rules more than just sex and deep emotional connections—it's also the domain of shared finances, joint business ventures and mysticism. It's the natural chart house of Scorpio, since you're the eighth zodiac sign. While others may be uncomfortable swimming in these deep waters, you're right at home.
The Gemini new moon could bring an opportunity to partner on a mutually beneficial deal or to merge your assets with someone else's to amplify your shared power. Looking to buy or sell property? A real estate opportunity could appear, or you might begin exploring your options, such as renting out part of your home or investing in something that gives you a hefty return.
New moons kick off six-month cycles, and this one will culminate at the December 11 Gemini full moon. This lunar lift pushes you beyond the paycheck. Start scouting ways you can make your money work harder for you. If you're spending your funds as fast you earn them or racking up debt, consider this your prompt from the universe: It's time for a new approach. Ask friends to recommend a financial adviser or road-test one of these
apps
to support your money management efforts.
The action heats up midmonth as Mars makes contact with three planets AND a confounding Jupiter-Neptune square forms, all buttressing the Sagittarius full moon. Opportunities to take a leap of faith could arise, but this powerful wave could be a lot to take in all at once. Ground yourself ahead of time so you can be prepared for whatever comes!
On June 14, Mars will do a happy dance when it flows into a supportive
trine
with dreamy Neptune in Pisces. With Mars in your outspoken ninth house and Neptune in your passionate fifth, there's no hiding your emotions today. Scorpios born between November 8 and 15 will feel these bountiful beams the strongest, as Mars and Neptune both harmoniously angle your Sun. It's a promising time to share your creativity (or your feelings) in a bold way! This rare convergence is NOT to be squandered. Open your heart and pour out the love and creativity, Scorpio. Your raw self-expression will inspire others to courageously speak their truth.
That said, Mars will make two tougher aspects around the same time—so you'll want to choose your audience wisely. Also on June 14, Mars will lock into a tense
opposition
with repressive Saturn, which is in Capricorn and your third house of communication. Your big ideas may need to be backed by a simple plan that you can explain step by step. The problem? You might not be ready to articulate it in this manner yet. But before you overwhelm the skeptics and linear thinkers with starry-eyed excitement (and risk coming off as an over-the-top zealot), pause. Sharing your vision to a lukewarm reception could take the wind out of your sails.
On June 19, Mars will form a second—and potentially volatile—opposition to your co-ruler, powermonger Pluto, which is also in Capricorn. Someone may be threatened by your growth or blue-sky thinking, dropping subtly undermining bombs that could cause you to second-guess yourself. Once again, safeguard your sacred ideas from people who "can't handle the truth." Of course, planetary oppositions have a way of forcing things out into the open. Brewing tension could erupt into a stingingly straightforward conversation. Think before you speak: Your goal here is to clear the AIR—not to clear the slate of an important relationship!
Amidst this intensity, there's a rare Jupiter-Neptune square (https://astrostyle.com/jupiter-neptune-square-2019/) on June 17 that could further muddle the messaging. Risk taker Jupiter is in your second house of security and finances while foggy Neptune is in Pisces and your expressive, pleasure-seeking fifth house. Should you choose practicality or passion? Spontaneity or stability? You could be torn between dueling desires for both. And with these two highly impulsive planets at odds, you're prone to knee-jerk reactions or making decisions that haven't been fully thought out. Every option seems as compelling as the next, and the grass looks greener over each fence you see.
This is actually the second of this year's three Jupiter-Neptune squares (the first was on January 13), so think back to the beginning of 2019. This go-round, Jupiter is retrograde (backward), indicating that your pragmatic concerns might take a backseat to your romantic and heart-centered ones. If you're worrying about money or letting your conservative side take all the fun out of things, give that a rest. Your creative ideas deserve a chance to come through! The third Jupiter-Neptune square will touch down on September 21, helping you find resolution. Until then, keep experimenting until you find that sweet spot between head and heart.
But first, the June 17 Sagittarius full moon will spotlight your second house of work and money, helping you settle a financial issue that's been on your mind this year. If you've been toiling away toward a goal, you could finally get your payout! Thinking of asking for a raise or moving on from a job you no longer love? These moonbeams light the way for you to take a bold risk.
Inspiration returns full force on June 21, when the Sun starts its monthlong visit to Cancer and your expansive ninth house, joining fiery Mars. If you don't have any summer vacation plans on the books, start mapping them now! The ninth house also rules learning and metaphysical study, making the next four weeks a great time to enroll in a workshop or try something that broadens your horizons.
Bonus: It will help you dodge the drama queens that pop out of the woodwork since foggy Neptune will also turn retrograde (backward) on June 21, making its annual five-month backspin until November 27. An ex could resurface, sending mixed signals—or you may be the one getting cold feet about a romance. Perhaps you've been idealizing someone and now see their human side a bit more. Nobody's perfect, Scorpio (present company included), so work on finding fondness for their flaws—and your own. Neptune retrograde is also great for dusting off an old creative project or revisiting one of your passions that got put on the back burner.
Check out what's going on for…