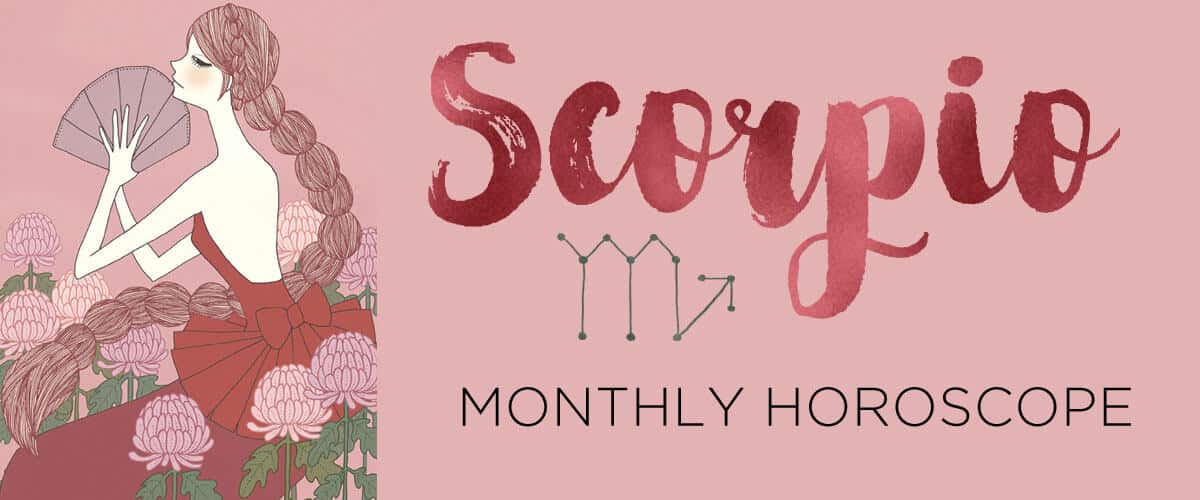 January 2020
It's time to share your ideas with the world, Scorpio—ready or not. January is a preview of what the new decade holds as a pileup of planets in Capricorn activate your third house of self-expression and community. The Sun is making its yearly visit to the Seat Goat's sphere until January 20, which already has you in a chatty way. On top of that, you've got communicator Mercury, outspoken Jupiter (through December 19), heavy-hitter Saturn AND transformational Pluto all in Capricorn as January begins.
There's no stemming the tide of ideas you'll have, so why not start spreading them around? Start locally since the third house rules your neighborhood and immediate surroundings. No need to travel far to find kindred spirits! For Scorpio business owners, think pop-ups, meetups or "experience marketing" to introduce people to your offerings. Get creative with social media, from clever Tweets to podcasts, and flaunt your originality.

Saturn and Pluto combining can also come in like a wrecking ball of sorts, demolishing anything that no longer serves you. Outmoded opinions, friendships and beliefs will not survive this conjunction. Hidden information could come into the light, and secrets may be revealed. Shadowy Pluto's been spinning this web since 2008, when it first entered the depths of Capricorn for a 16-year visit. With the bold Sun and messenger Mercury pinging both Saturn and Pluto, you'll get a shot of courage to help you face anything, should you have to defend your honor or grapple with information that's hard to digest. (We're not saying you will, Scorpio—we just never know what Pluto's got buried in the depths.)
Of course, you might not have to wait for the Saturn-Pluto conjunction to find out. On January 10, the decade's first full moon arrives in the form of an illuminating lunar eclipse in Cancer and your outspoken ninth house. The truth-telling floodgates could open WIDE! Remember, Scorpio: If you dish out that #RealTalk, you can expect to hear the same in return. And at a jaw-dropping eclipse, it's not likely to be delivered gently.
The ninth house also rules travel, publishing and entrepreneurship, and this game-changing eclipse might bring an opportunity in any of those realms, and it could happen out of the blue. Before you know it, you may be rolling the dice on a startup, hopping on a standby flight or seeing your name in the headlines. Stay alert for big opportunities to grow and expand.
Not that this is totally breaking news. The full moon is one of the final eclipses in a series that's been rippling across the Cancer/Capricorn continuum since July 2018. These eclipses have been activating your axis of communication, travel, neighborhoods and long-distance affairs. Over the past two years, you've been finding like-minded people in unlikely places, connecting across time zones, cultures and other perceived "divides." Writing, teaching, learning and sharing your message have all been part of your expansion—and will continue to be until this eclipse series ends mid-2020. Keep exposing yourself to new ideas and people who don't necessarily agree with you. Evacuate any echo chambers you're in. The more (factual) information you take in, the better you'll be able to guide people and give informed opinions when the world looks to YOU for answers.
Want some more?
The AstroTwins' 2020 Horoscope—your ultimate guide tot the year that kicks off the new decade—is available now! Get your copy and a special bonus gift at https://www.astrostyle.com/2020-horoscope.
Check out what's going on for…