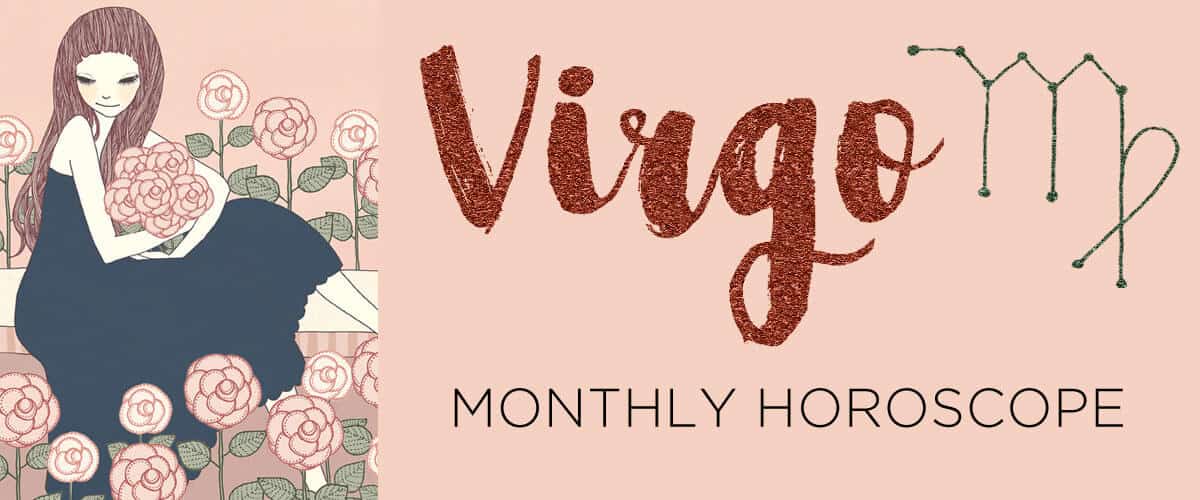 October 2019
Time to get grounded and make some money moves! After an intense September—SO many planets in Virgo at once!— you're ready to usher some stability back into your life. Last month's brainstorms showered you with visionary ideas. Now, you're ready to take a couple of the winners and build them into something tangible…and profitable.
There's no time like the present, with the Sun marching through Libra and your steady second house of work, finances and daily routines until October 23. And this year, you get a bonus bottom-line boost from energetic, assertive Mars, which is making its biennial blaze through Libra from October 4 to November 19. As the red planet revs up your revenue, a project or plan could heat up fast.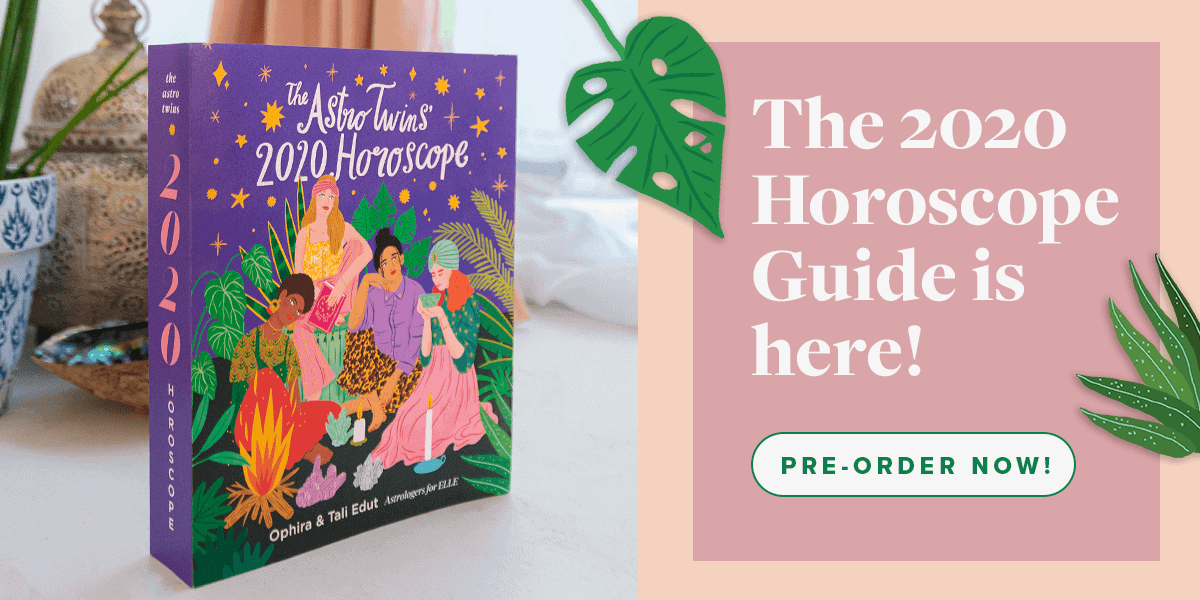 Mars hastens the pace—and, full disclosure, this planet can pump up your stress levels. There may be long hours and short deadlines at work before the holidays. But prioritize the opportunities that hold out the greatest promise of a payoff that'll make it worth the intensity. If you've been angsting over money, don't get upset—get busy! Necessity might be the mother of invention, but warrior Mars is its hyper-productive father. (Can we get a "who's your daddy?") Focus on the solution, not the problem—and we REALLY mean that, Virgo. Instead of letting nerves and fear overtake you, consciously channel any anxious energy into hustling.
Your desire to share your gifts resurfaces on October 3 as transformational Pluto wakes up from a five-month retrograde through Capricorn and your fifth house of creativity, passion and self-expression. While Pluto was back-spinning (a cycle that began on April 24) you may have dipped below the radar, hiding your radiance while feeling self-conscious. If you were struck by a bout of stage fright or performance anxiety, Pluto's return to forward motion reminds you that you have something meaningful to offer to the world! Instead of worrying about doing it "perfectly," focus on the lives you'll change with your gifts and talents.
A love affair or relationship may have gone through intense cycles during Pluto's retrograde. Perhaps an ex surfaced, or you had to work through some old fears and baggage in your current union. If it's been a dance of "come here, now go away," that's no doubt been exhausting! You deserve a break from that confusion, Virgo, and as Pluto corrects course, clarity returns. Should you cut ties or stick around and work through a difficult dynamic? That answer will soon become clear.
One major point to consider: Do your values align? On October 7, the Sun in your stabilizing second house locks horns with structural Saturn, which, like Pluto, is in Capricorn and your fifth house of romance and self-expression. As the Sun makes its semiannual square (https://www.astrostyle.com/aspects/square) to Saturn, you might have some tough reality checks or decisions to face. As much as you love someone, if your lifestyles and goals don't match up, it could be tough to go forward unless you're both willing to compromise and make clear agreements. And if they do, then it could be a matter of being a little more formal about how you operate within the relationship.
Maybe you're not sure whether you want to keep things fun and casual or to get serious. You'll have a chance to weigh the pros and cons today—and again on October 27, when Mars crashes into Saturn and makes this same tricky angle. Your timing and pacing could be off since Mars is like the cosmic accelerator and Saturn is the brake. Consider all your options, but if you're not ready to make a final call yet, that's okay.
A lot of hidden details get illuminated on October 14, when the Aries full moon sends its potent beams into your eighth house of intimacy, privacy and secrets. Are you in or are you out? This full moon in your zone of extremes is ready to move you out of the gray area. The eighth house rules joint ventures, and this one could bring a proposal to the table—both in business and love. Could you merge your resources and talents for mutual gain? This lunation could have "power duo" written all over it.
But tread carefully: This full moon will form a dicey square to calculating Pluto in your dramatic fifth house. A drama-queen type could push your buttons and stir up conflict right when you need to stay focused. Careful not to take the bait, especially since these lunar beams can cause potent emotions to erupt like a volcano! With the full moon in your erotic eighth house pinging clandestine Pluto in your house of passionate desires, an attraction might heat up—but will it take you into complicated terrain? Apply the same forethought to any shared business endeavors you're considering. Someone with a "colorful" (read: difficult) personality might become more of a liability than you think. When in doubt, steer clear of making any hard-to-undo decisions, even though this full moon is pushing for them.
Besides, on October 23, Scorpio season begins, and a lot of the picture will start to fill in. For the next month, the Sun will heat up your third house of communication, sparking productive conversations and filling your social calendar. Whatever answers you're seeking, you'll find them in books, podcasts, events—and more importantly, from chatting up the people you meet there. Your mind is hungry for intel, making this a great time to sign up for a course or lecture.
On October 27, the Scorpio new moon could spark an idea or dialogue that sets the wheels in motion. Over the next six months, a germ of a concept could turn into a viral media project or creative collaboration. Under these moonbeams, you could meet a kindred spirit type and decide to explore the synergy, testing your chemistry on a joint project. The third house rules neighborhoods, and this new moon could send you on a search for a community that suits your vibe or off to explore fresh local terrain instead of hitting the same old haunts.
This year's Scorpio new moon will oppose unpredictable Uranus in your worldly and outspoken ninth house. You may suddenly "have" to travel or contact a case of "grass is greener" syndrome, feeling bored and cagey within your current social circle. Instead of ditching your friends, be proactive and rally everyone for something new, like a fall weekend getaway at an Airbnb or a music festival. Be careful about giving advice and opinions today, as your words could be taken out of context. Steer clear of controversial topics unless you're sure you know your audience—and that the people in it can handle "agreeing to disagree."
Adopt this cautious policy for a longer stretch starting October 31, when your ruling planet, Mercury—the galactic governor of communication, technology and travel—turns retrograde (https://www.astrostyle.com/mercury-retrograde) in Scorpio until November 20. This is like having a double dose of Mercury's mischief (and not the fun Halloween kind). Start your prevention plans earlier in the month: back up your digital data, re-confirm any travel plans and make sure all of your collaborators are crystal-clear on instructions. Hold off on launching anything during this period and use Mercury retrograde as your test kitchen to tweak and perfect your plans. If you need to hash out a better understanding with a friend, sibling or someone you see on a regular basis, this is a fruitful time to practice "active listening" and really try to hear each other's POV!
Check out what's going on for…