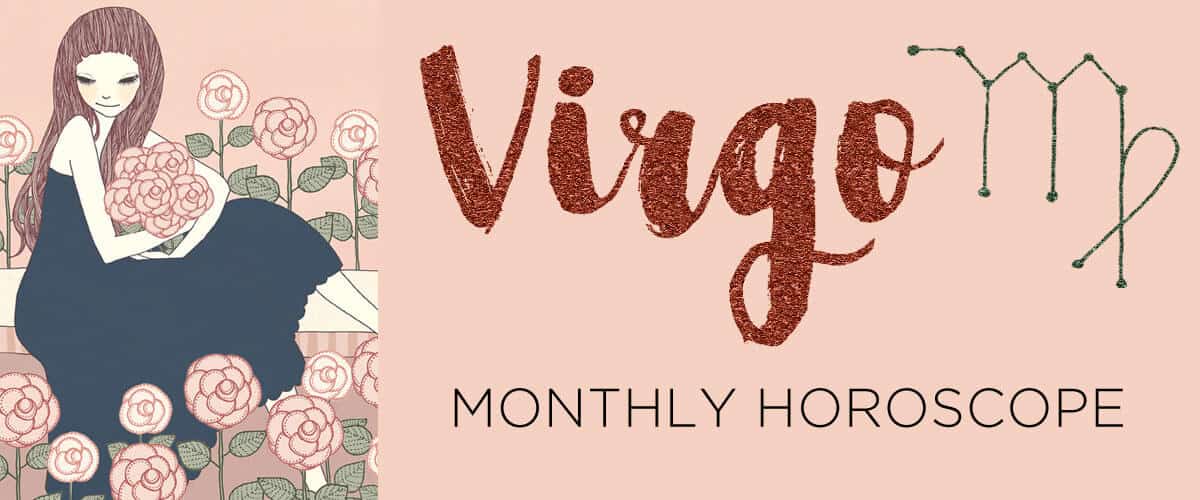 June 2019
Make those power moves, Virgo! The month begins with the Sun soaring through the top of your chart, blazing through Gemini and your success-bound tenth house until June 21. While others are getting an early start on their summertime activities, you can sprint ahead by making a master plan. Whether you're positioning yourself for a promotion or sniffing around for a new gig, Gemini season helps you zero in on your ambitious target.
The June 3 Gemini new moon is a prime moment to lock down a few milestones. Where would you like to be, career-wise, by the holidays? Strategic choices made today will unfold over the coming six months, culminating at the December 11 Gemini full moon. Identify where you can use more mentoring or professional support, then reach out to make that happen. Following a clear, step-by-step trajectory will help you reach that summit. The tenth house rules father figures and men. An important guy in your life could figure into events today and in the next half-year.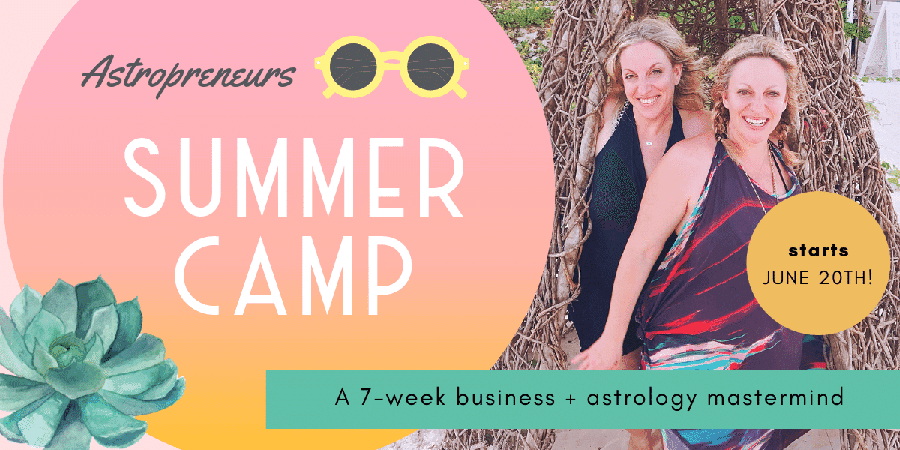 Busy as you are, making time for friends and networking will be crucial this June. Energizer Mars is spending all month (until July 1) in Cancer and your outgoing, collaborative eleventh house. With Mars spiking your social life and people prowess, you could magnetize some trailblazing new allies with vibrant networks and out-of-the-box ideas. Take advantage of the opportunity to forge powerful connections while revved-up Mars is here.
Midmonth, Mars makes three important links with other planets that will heat up the action. On June 14, the red planet forms a flowing trine to mystical Neptune in your seventh house of contracts and committed relationships. A "meant-to-be" pairing could ignite quickly and serendipitously. With Mars in your tech-driven eleventh house, someone you meet online could show long-term potential, both for business and romance.
Heads-up: With impressionable Neptune and hasty Mars in the mix, it'll be easy to get swept up in romanticizing this person. You should still conduct proper due diligence, no matter what your instincts are telling you. Even if you've got a good feeling about this situation, some objective assessment would be wise. The Mars-Neptune trine is a great day to bring an interesting mix of people together, whether you host a meetup, curate an event or throw together an impromptu hangout where you play superconnector. Team projects could achieve breakthrough results if you put the right people in the proper roles.
Watch for drama queens and outsized egos along the way. Not everyone will be a stellar team player or willing to share the credit for their work! Mars will make two challenging oppositions to inflexible Saturn (on June 14) and power-tripping Pluto (on June 19). Both Saturn and Pluto are in Capricorn and your self-focused, expressive fifth house. A fun connection can turn high-maintenance during these Mars face-offs. With Saturn and Pluto—both retrograde—stomping through your romance house, there could be ripples of tension in your love life. An attraction to a friend (or a friend of a friend) can create awkwardness.
Despite some relief from the Mars-Neptune trine, these are NOT ideal dates to share your unfiltered feelings. Choose your words carefully and sniff out the other person's intentions before you make any heartfelt confessions—or accusations. You may be unsure about an attraction, feeling torn between head and heart, or possibly even curious about exploring your options. But have you really thought ANY of this all the way through, Virgo? Hash it out with a neutral party before irreparably damaging a bond. The June 19 Mars-Pluto opposition could bring out volatile tempers and reactions, and it will be hard to keep your cool if someone pushes your buttons. Try not to react—or to push theirs!
Work collaborations need some careful negotiating, too. Perhaps you'll hammer out what's "mine" and what's "ours" near these dates. Protect your own intellectual property and creative ideas before bringing others on board. For example, don't be shy about asking someone to sign a non-disclosure agreement before revealing your amazing idea.
Amidst this intensity, there's a rare Jupiter-Neptune square (https://astrostyle.com/jupiter-neptune-square-2019/) AND a full moon to spice up the action even more. This is the second of this year's three stressful squares (90-degree angles) between these two impressionable planets. On June 16, magnifier Jupiter in Sagittarius and your emotional fourth house will butt heads with hazy Neptune in Pisces and your relationship corner. Your "sensible Virgo" nature could be completely MIA!
The demands of home and other important partnerships could feel overwhelming as these two impulsive planets land at cross-purposes. Perhaps your family doesn't approve of a recent romantic choice, or you're not sure your mate and relatives will mesh. Got babies or family matters on your mind? You may not have a cooperative partner for the job. Love could hit a location snag: Global Jupiter in your home sector might bring a long-distance move opportunity—one that's at odds with your current relationship. Your moods are also subject to change without notice.
With these two over-the-top planets squaring off, emotions overtake your normally rational nature. Look back to January 13, when the first Jupiter-Neptune square kicked off the year in this same energy pattern. Is a similar tension or emotional restlessness afoot? This go-round, Jupiter is retrograde (backward), indicating that you may need to put a move or family plans on the back burner in favor of strengthening a relationship. Hash out the terms and make sure everyone's on the same page before you try to blast ahead.
Although you'll feel the tug of war between Jupiter and Neptune all summer, the third and final square won't make landfall until September 21. Between now and then, reflect on feelings that arise and try to decipher what they're telling you.
But first, DO air your feelings on June 17, when the full moon in Sagittarius illuminates your sensitive fourth house. This once-a-year spotlight opens the floodgates: Try as you might to stem the tidal wave of feelings, those tears and truths will come spilling out. Instead of fighting it, just surrender. Connecting from the heart will actually endear you to people, mitigating some of the tension from these combative Mars transits. Although the Jupiter-Neptune square might throw some curveballs into your living situation, this full moon could make things official with a move, real estate sale or roommate search.
Levity returns on June 21 as the Sun beams into Cancer and your eleventh house of group activity for a month. Ah, some solstice balance! With both el Sol and Mars here—two energetic and confident planets—your summertime swagger will be in full swing for the rest of June. Step away from the grind (and the drama, if there's been any) and go be among your people.
Also on June 21, nebulous Neptune will begin its annual five-month retrograde through Pisces and your partnership house. A relationship that's been hard to get a handle on could stop occupying so many of your thoughts. Mixed messages, begone! Since Neptune retrograde can actually dispel the fog around a confusing situation, you might finally make a clear decision about whether to stay or go. Retrogrades rule the past, and Neptune's backspin could bring an ex or an old issue to the surface. Don't bury your head in the sand about this, Virgo—during this transit, you'll have to deal in order to heal.
Check out what's going on for…