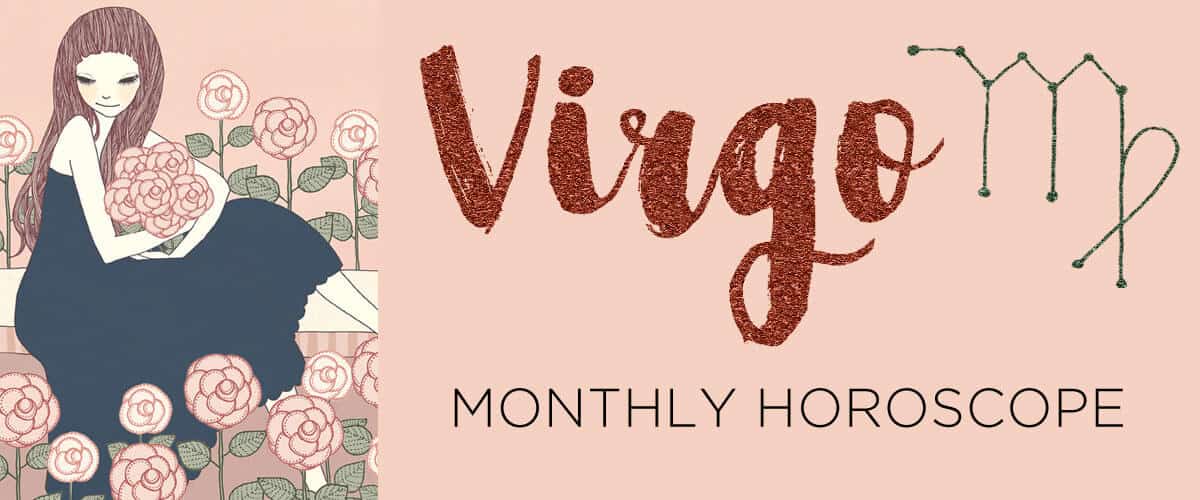 April 2019
Into the cocoon you go! The Sun is in Aries and your private eighth house until April 20, your annual time to go "off the grid" for some introspection and intimacy. Narrow your attention to a few key relationships and projects. Your bandwidth for the public may be low, but during this hyper-focused month, you can make serious strides around a research project or anything that requires a deeper dive.
Last month, relationships were front and center, and during Aries season you could be concentrating on deepening those bonds. Can they go the distance? There might be some crucial repair work to do since your ruler, Mercury, was retrograde (backward) in Pisces and your seventh house of committed relationships from March 5 to 28. Sorting out the dynamics with your most important ties got rather consuming at times. With the Sun heating up your eighth house of merging and erotic escapades, making up could be a steamy, sensual process—no complaints there!
On April 5, the year's only Aries new moon opens an important six-month chapter in this perma-bonding zone of your chart. Your long-term financial goals deserve a solid look, since the eighth house rules wealth, joint ventures and property. Over the next half-year, you might explore a real estate opportunity or look at ways you can make your money work harder for you. Is there a passive-income opportunity to explore, like affiliate earnings or even Airbnb'ing out your place?
The new moon could also move the needle on a relationship into more serious terrain. From engagements to babies to committing for the long haul, you may take a serious step in that direction. The eighth house is the domain of soulmates, and it's intense. Those vows people say when they pledge "forever" to each other? That's the stuff of the eighth house—the binding agent that will hold you together when times get tough. Investments, whether financial or emotional, are on the table at this new moon. What will you put YOUR energy or money into…and what will give you a return on that effort and energy?
The first planet to backspin is Jupiter, which will retrograde through Sagittarius and your fourth house of home and family from April 10 to August 11. With Jupiter in reverse here, domestic issues could feel fraught with tension. You may need to deal with a family issue that a positive attitude alone can't fix. Perhaps it's time to detach more and let the birdies find their own way out of the nest? If you've gotten consumed by caretaking, Jupiter retrograde reminds you to save some of that TLC for yourself.
Expansive Jupiter is in Sagittarius from November 8, 2018, until December 2, 2019, so you've got a full 13 months to grow and learn in this area. Maybe you've barreled ahead with plans to move, renovate or change your living situation. Now it's time to pause or pace yourself. This Jupiter cycle also brought up a surge of emotions that you might need to process over the spring and summer. Give yourself the space for that. It could lead to serious creative or personal breakthroughs.
On April 20, you can fully emerge from your delayed hibernation as the Sun soars into earthy Taurus and your ninth house of travel, learning and adventure. Ahhh! Blue skies ahead. If you lost perspective from all the deep emotional work of this month, pull your head out of the sand and look around. A major epiphany about your higher purpose could strike on April 22, when the Sun and Uranus make their once-a-year conjunction (meetup).
But choose your adventures discerningly. From April 24 to October 3, transformational Pluto will be back-spinning in Capricorn and your expressive, passionate fifth house, followed by cautious Saturn's retrograde here from April 29 to September 18. You may have second thoughts about a romantic relationship or a creative endeavor. Since retrogrades turn our attention to the past, this spring and summer might find you resuming a relationship that cooled or taking a passion project off the back burner. You may need to temper some of your more dramatic reactions now, too. If your steadiness has been disrupted by your own knee-jerk responses, work to reduce anxiety and pause before rushing to conclusions.
Check out what's going on for…