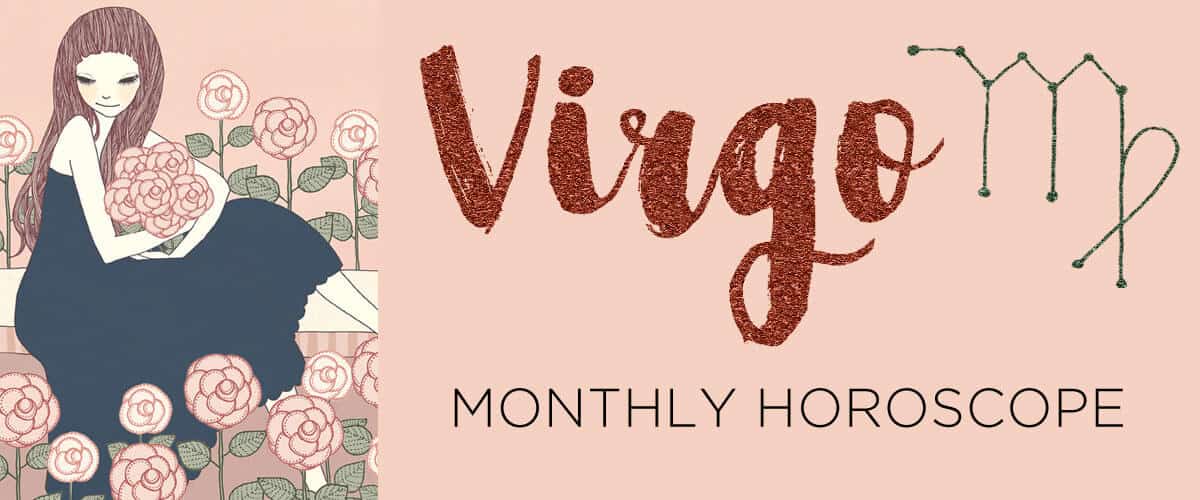 January 2020
The holidays might be over, but you're still in "high festivity" mode. January begins with five planets in Capricorn and your fifth house of passion, glamour and joie de vivre. Not only is the Sun making its annual visit here until January 20, but you've got expressive Mercury, adventurous Jupiter (until December 19), steady Saturn and transformational Pluto all holding court in these vibrant quarters. You could be the center of any buzz, the subject of many group selfies and the object of many people's admiration this month…and beyond.
While Virgos aren't necessarily shy, your inner perfectionist DOES like to be camera-ready before the iPhone flashes start going off. Release control and sign the photo release! In January, there's no such thing as bad publicity (well, within reason). Getting comfortable with attention will be your main mission.

That said, you DO want to protect your rights and boundaries. On January 12,
a historic alignment of Saturn and Pluto
lands in Capricorn. These planets have a conjunction (meetup) every 33 to 38 years, but they haven't aligned in THIS zodiac sign since 1518. Love could get intensely serious, and you could meet someone who's both stunningly attractive and potential soulmate material. As secretive Pluto runs into make-it-real Saturn, an attraction that's been brewing for a long time (Pluto's been in Capricorn since 2008…so it could go waaaay back) might come into the open. Is it time to finally go there, Virgo? On the flip side, you may finally see a toxic or difficult tie for what it is and make your decision on how to proceed.
For Virgos who are performers or in the arts, the Saturn-Pluto alliance could propel your talents into the discovery zone. Have those headshots and demos on hand! With the attention-grabbing Sun and communicator Mercury (your ruling planet) pinging both Saturn and Pluto, your magnetism multiplies. Whew! Make sure you're on your boldest but best behavior mid-month. Any diva moments are likely to be remembered for a long time to come. But give 'em an amazing show, and they won't forget that soon either. The Virgo fanbase awaits!
Your popularity already starts its storm surge on January 10, when the decade's first lunar (full moon) eclipse arrives. In the sign of Cancer, it will activate your eleventh house of groups and mass influence. A cutting-edge collaboration could pick up major momentum—or it might go up in flames. Are you meant to be the solo star (the Capricorn planets ARE nudging for that), or can you play well with others? If you're not with the right metaphorical backup dancers and band, the eclipse sounds the call to upgrade. It's not your job to lift up others, Virgo, especially if it means dragging yourself down. Ditch the guilt and go shine!
Since lunar eclipses can bring sudden transitions and endings, you may break ties abruptly with one group and officialize things with another. Not that this is completely shocking. Events that culminate today have been brewing since as far back as July 2018, when a series of eclipses began rippling across the Cancer/Capricorn axis. Under these lunar lifts, you've been working out the right ratio of "me" and "we." Some days you found yourself longing for the limelight—other times, the attention was overwhelming—or circumstances demanded that you be an amazing team player. In your personal life, the eclipses have volleyed you between drama and detachment, head and heart. These eclipses, which will continue until mid-2020, have helped you be more emotionally engaged while also knowing when to step back.
Also on January 10, changemaker Uranus ends a five-month retrograde (backward) spin through Taurus and your ninth house of travel, adventure and growth. Uranus is here until April 2026, awakening a wildly experimental and adventurous streak you didn't know you had (or needed!). As the celestial shock jock powers forward, get ready to unleash your wild side on the world again, sharing your original ideas with as broad a fanbase as possible. Stalled vacation plans, the publication of your work or a savvy startup could pick up steam again.
If all of this feels like a lot for your sensible Virgo constitution, then sit tight until January 20. The Sun will slip into Aquarius and your orderly, health-conscious sixth house—the zodiac zone ruled by Virgo. You'll recover your wits and get back to the planning, tidying and detoxing that's more in your comfort zone. But don't expect to go all the way back—the spotlight WILL be following your moves this year!
On January 23, the Sun forms its semiannual square to disruptive Uranus, which is in Taurus and your expansive ninth house. Just as you finish mind-mapping and calendaring your whole Q1, you could have a wild idea or a big opportunity that completely overturns your well-crafted plans. While you don't want to add chaos into the mix, you can't let this one pass you by without exploring! But keep your emotions (and temper) in check because this can be a volatile day when things fizzle out as quickly as they flared up. You don't want to rush into an irreversible decision in the heat of the moment, either.
The grounding energy you seek arrives the next day, January 24, when the year's first new moon lands in Aquarius, activating your healthy and organized sixth house. Now you have ideal conditions for starting any clean eating and fitness programs. The sixth house rules helpful people, so let these moonbeams motivate you to delegate to capable assistants and specialists. If your processes have become inefficient or you're DIY-ing too much, look for ways to outsource. Hire a trainer, try a meal delivery service or experiment with life-hacking ways to make your world more efficient.
This new moon also kicks off the Lunar New Year. As we welcome the industrious
Metal Rat
, a resourceful and strategic period begins. For the next 12 months, you'll succeed by being savvy with your time, funds and energy—and investing them in pursuits that deliver a solid return.
Want some more?
The AstroTwins' 2020 Horoscope—your ultimate guide tot the year that kicks off the new decade—is available now! Get your copy and a special bonus gift at https://www.astrostyle.com/2020-horoscope.
Check out what's going on for…