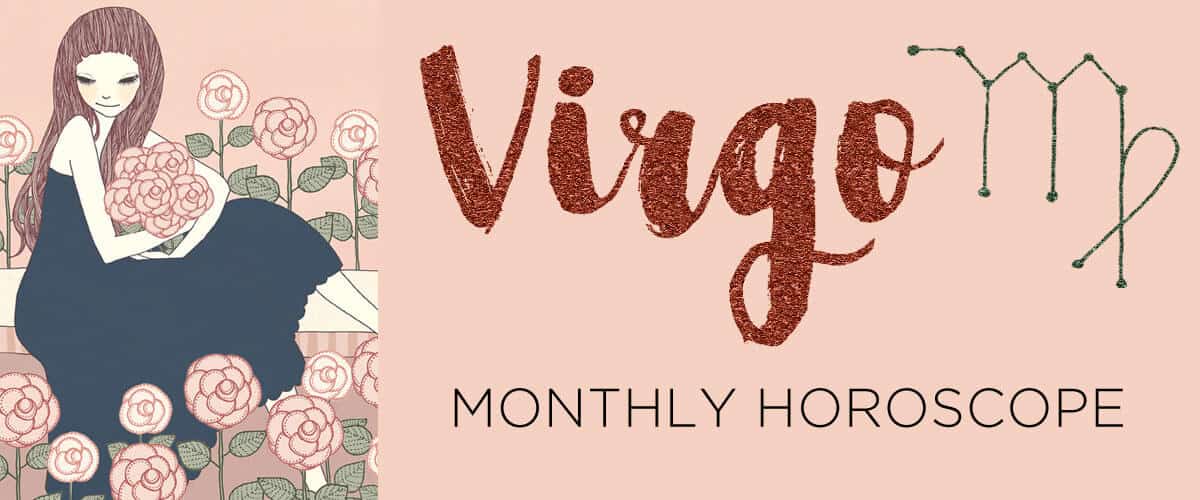 February 2019
Get down to work, Virgo! You may have extended your holiday festivities well into January, but now it's Aquarius season—and you're ready for one of your famous life makeover missions. How can you take some of the creativity that flowed at the beginning of this year and turn it into a concrete plan? The Sun is in the Water Bearer's domain until February 18, activating your sixth house of work, wellness and organization. As the natural ruler of this zodiac zone, you're ready to make a plan and press "go."
By the time the February 4 Aquarius new moon arrives, you'll be on a mission to get your whole life streamlined and systematized. This wellness-minded new moon will spark your fitness plans, helping you recommit to clean eating and regular movement that inspires you. Shop for a new workout studio membership or treat yourself to a kitchen gadget that will make it easier to prepare healthy meals. (Surrender to the Instant Pot craze already, Virgo!)

This new moon is also the eve of the Chinese Lunar New Year, when we bid adieu to the loyal Dog and welcome the decadent Earth Pig. Honoring the pleasure principle will be a central tenet of 2019 going forward, so make sure your healthy-eating/life-makeover plans are free of deprivation and draconian rules. Eliminating an entire food group (barring doctor's orders) won't work for the long haul, but moderation and reasonable amounts of exercise will. The friendly and communal Earth Pig loves good company, so turn your salubrious pursuits into social occasions for even better results.
An air of intensity permeates the first half of the month while restless Mars burns through Aries and your eighth house of sex, intimacy and long-term finances. If you want something, you'll pursue it—with indomitable willpower. Your emotions could heat up fast, sending you down a rabbit hole of obsession. Careful, Virgo. With competitive Mars in this hypervigilant zone, anger and jealousy can spike without much warning, especially since unpredictable Uranus is also in Aries until March 6. Instead of stoking rivalries, find a way to strategically team up for mutual gain. A real estate or joint venture opportunity might move quickly—and you may need to strike while the iron is hot.
Your emotions could get the better of you on February 13, when a volatile mashup of Mars and impulsive Uranus tempts everyone to act rashly. From pursuing a risky attraction to making a large investment, you might minimize the possible repercussions. An outburst of strong feelings you've been suppressing could take you and others by surprise. If you've had simmering chemistry with someone, the urge to merge might be impossible to resist. A little early V-Day dalliance could be in the cards! Mars and Uranus won't meet here again in your lifetime because in two weeks, Uranus will leave Aries, not to return again until next century. Maybe it's time to finally get vulnerable and reveal how you feel—or to make an investment you've been thinking about forever.
On Valentine's Day, the Gemini moon in your upscale tenth house sets the stage for a traditional and sophisticated celebration. But before you take your formalwear out of its dry-cleaning bag and book a pricey reservation, make sure your companion is on the same page. An opposing beam from Jupiter in your domestic fourth house—coupled with a T-square from Neptune in your relationship zone—could bring mixed signals and indecisiveness: huddle at home and get cozy or make big plans? Work and family demands could also interfere. Our advice: No matter what your relationship status, treat yourself to something special but don't box yourself into any protracted plans in case you want to call it an early night. Skip the circus dinner-theater tickets and opt for wine-and-tapas hour instead.
There are bigger things to look forward to anyway because on February 14, Mars moves into Taurus and your ninth house of travel, entrepreneurship and study. Between now and March 31, set your sights on the wider picture. Courageous Mars helps you take a leap of faith toward your dreams. The red planet only comes here every two years, so if there was ever a time to take a risk, it's now.
On February 18, "wounded healer" Chiron will move into Aries, staying until April 2027. Chiron made a brief pit stop here from April to September 2018, then receded back into Pisces. While Chiron is in Aries, we'll collectively mend old scars around visibility, self-esteem and identity. According to mythology, Chiron was a healer who couldn't heal himself. Under his influence, we transform by helping others overcome struggles that we've dealt with (and may still be muddling through). It's the ultimate act of service, where the giver ends up receiving an unexpected karmic gift.
Chiron will plunge into your eighth house of intimacy, poking old wounds around power, money, sex and vulnerability. As a Virgo, you might prefer to be seen as polished and put-together since you may struggle with debilitating perfectionism at times. Chiron arrives to help you let go of that crippling control and heal hardened scars around trust that have caused you to build invisible fortresses. The eighth house is also associated with death and reincarnation. To sort through unprocessed grief, you might work with a therapist, medium or past-life regressionist. Helping others break through energetic blocks can be deeply transformational for you. One Virgo friend of ours got certified as a master tantric healer last year, while Chiron first visited Aries. (And she's in her 70s!) Another began a passive-income-generating essential oil business and bought real estate and is now teaching others how to do the same.
These themes won't be entirely new because radical Uranus has been in Aries since 2011, shaking up the status quo in this zone of your chart for years. On March 6, Uranus will permanently exit, passing the transformational baton to Chiron for the next nine years.
That same day, the Sun starts its monthlong visit to Pisces and your partnership house, putting the spotlight on reciprocity. Are your bonds a balanced give-and-take? If not, spend this time getting things on equitable terrain. An opportunity to join forces could take your work efforts to new heights. Budding love affairs might turn official. If you were hoping for a Valentine's Day proposal, talks may turn to permanent commitments in the coming four weeks.
But first, a moment for numero uno, please! On February 19, the Virgo full moon—also a potent supermoon—illuminates your first house of self. This is the year's only full moon in your sign, so seize the spotlight. You've got lunar-powered permission to make YOUR desires top priority.
Want some more?
Check out what's going on for…