Your Weekly Overview:
Is the furnace cranked up too high, or is it getting kinda steamy in here? This Tuesday, November 19, passionate Mars sails into sizzling Scorpio, firing up libidos everywhere until January 3. The decade won't fade without some serious fireworks! More mystery, magic and mojo, please. Mars is back in its wheelhouse, as it is a co-ruler of Scorpio (along with Pluto), and this lusty phase will be quite the bodice-ripper! Scorpio is the sign of soulful (and serious) sensuality, with all the Tantric trimmings—and Mars here is bringing sexy back with a bang. The only twist? When the red planet sashays down Scorpio's runway every other year, the show is more of a private viewing than a public spectacle. All kinds of "mergers and acquisitions" will go down behind closed doors over the next seven weeks. So whether you're in the bedroom or the boardroom, make sure you sign onto your partnerships in indelible ink. (Thankfully, Mercury is snapping out of retrograde this week, which will help keep contractual negotiations aboveboard.) Creative ways to share resources will emerge, heralding unexpected win-wins. Don't try to split everything straight down the middle though. Playing to each person's strength (and outsourcing the rest) is the way to keep your duos dynamic. As we count down to 2020, watch out for the green-eyed monster's tricky land mines. The combustible energy of Mars in Scorpio provokes strong (as in hotheaded) emotions that can cause us to react prematurely. Dating or in a relationship? Be as transparent as possible without killing the magic with TMI. Secrecy could arouse suspicion and cause more drama than you care to deal with.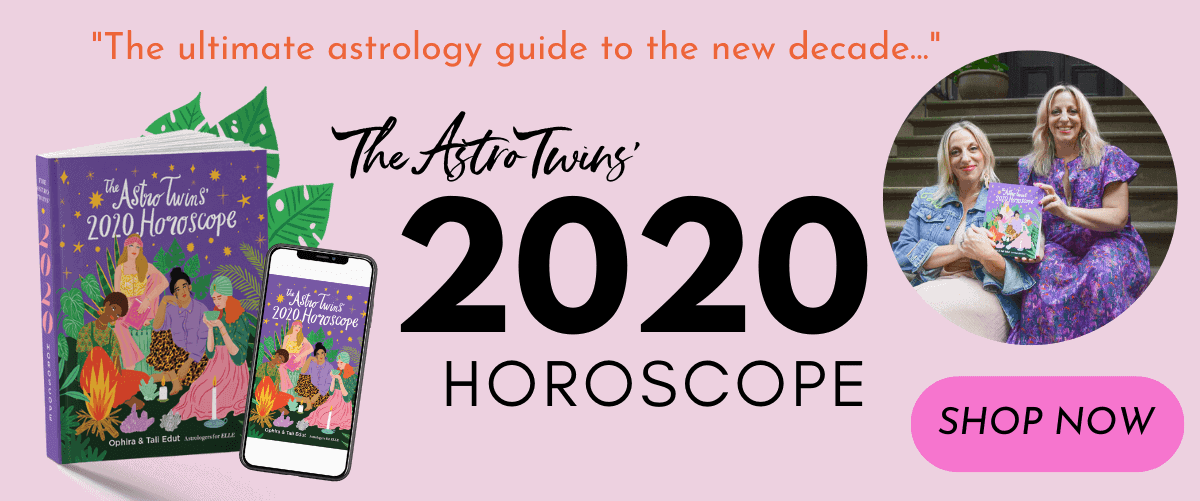 All those dodgy, befuddling interactions should clear up a lot this Wednesday as Mercury pivots out of a mind-bending three-week retrograde. With the silver-tongued messenger casting spells in Scorpio since October 31, nothing has been quite as it seems. Once Mercury corrects course and powers forward in Scorpio until December 9, wires will slowly but surely uncross. Cutthroat dynamics could soften into healthy competition—or (gasp!) cooperation—since Mercury's U-turn reminds us that sharing our toys (instead of hoarding them) is actually good for everyone. But don't drop ALL self-protective shields. Mercury's backspin may indeed have revealed some shady characters. If their integrity doesn't hold up fully by Wednesday, retract the benefit of the doubt and move on! Don't worry about a lack of partners in crime. Note that the "shadow" of Mercury retrograde won't pass until December 7, so if you CAN hold off on making anything official until then, do. Otherwise, vet your engagements carefully and keep reading the fine print with a ginormous magnifying glass.
Ready to refresh your perspective on, basically, everything? This Friday, start by switching from narrow-focus mode to a wide-angled lens. The Sun exits Scorpio's hidden bordello and makes its annual sojourn into worldly, wonder-filled Sagittarius until December 21. (And maybe taking up residence in a bohemian yurt or an Airstream trailer.) Have you been hibernating alone or with a sexy plus-one for the past month? Come out, come out wherever you are—especially this Sunday, when love planet Venus hooks up with live-out-loud Jupiter in Sagittarius! And when you do, buy yourself a bus ticket, overseas flight or a tank of gas for a road trip. "Anywhere but home" always seems like the ideal destination for Sag season. If your GPS coordinates are set for "mi casa," open the doors to out-of-town guests and a diversified friend group. 'Tis the astrological season for mingling multiculturally!
Read the Weekly Horoscope for Your Zodiac Sign