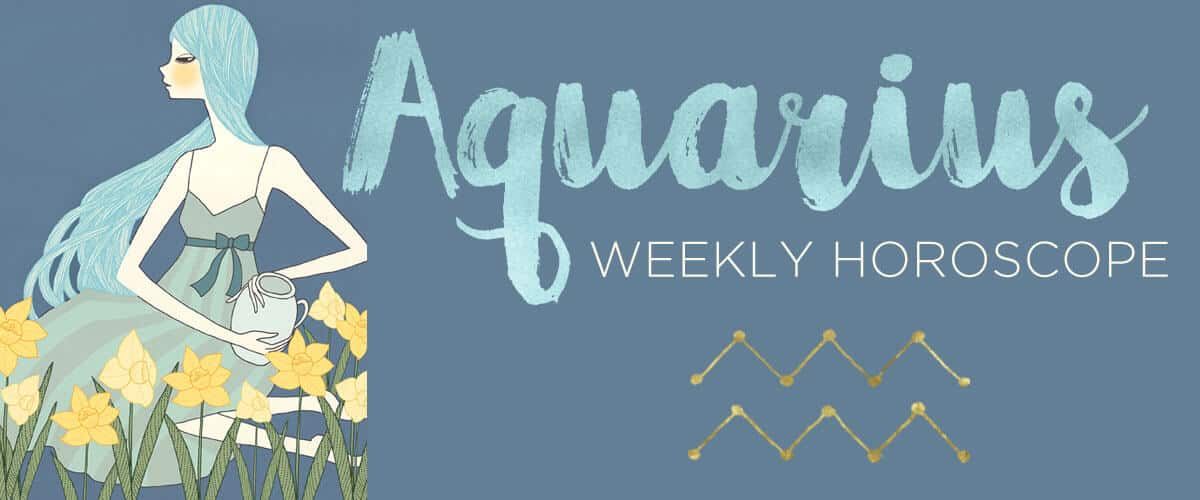 01-20-2020 to 01-26-2020
Still feeling foggy about this whole "new decade" thing? The haze begins to lift this Monday, January 20, which marks the beginning of Aquarius season. As the Sun settles in for its monthlong residence in your sign, you can take a break from worrying about everyone around you and put the focus squarely on Numero Uno. Easy enough, right? Not necessarily. As the zodiac's humanitarian and community organizer, you naturally think in "we" rather than "me." The challenge each birthday season is to NOT let yourself get distracted by FOMO, fun-but-draining social obligations or other people's agendas. You'll have time to explore the whole "let's form a supergroup" vision AFTER February 18. But if you don't want to get shuffled into playing keyboard when you should be singing lead (or vice versa), we suggest you take these four weeks and invest in as much personal development work as you can. Sign up for a five-pack with a coach, take a private lesson, rent a cabin in the middle of nowhere for some solo contemplation. This is your annual opportunity to reinvent or rebrand yourself in whatever ways you've been thinking about for the previous however-many months. You're beholden to no one, which is exactly the way your indie-spirited sign likes it.

On Friday, January 24, the year's only new moon in Aquarius shoots more reverberating beams into your first house of self-definition and daring initiative. The picture of "what's next" could begin crystallizing under the dark night sky. Make sure you capture the vision, Aquarius! A new moon in your sign is a powerful starting block, and maximizing its creative gifts requires structure and action. From there, tap into your project manager skills—a gift inherited from your co-ruler, Saturn—and set clear goals. Then break those into benchmark achievements so you have something to celebrate along the way. With all this renewal energy in play, think about how you can gain any skills that are absent or not up to date. Or just take a class for fun and to meet new people! For your social and self-improving sign, that's a win-win! What starts as a curiosity could evolve into a side hustle or a totally new path by the corresponding Aquarius full moon on August 3.
This weekend, you may be torn about whether to pursue an electrifying attraction or to unplug before it fries your circuits. For good reason: On Sunday, the zodiac's lovebirds, Mars and Venus, lock into a thorny square (90-degree angle) which could cause you to act on urges that aren't necessarily in alignment with your values. Impulsive Mars is in liberated Sagittarius and your edgy eleventh house, and in this position, is not terribly interested in following ANY conventional rules of love or dating. However, that beam from Venus in emo Pisces and your traditional second house makes you wary. Can you stall? Diving in might get your pulse racing, but at what cost? Think through the potential consequences and how you would deal with them. You probably can't extinguish this fire, but you might be able to temper the blazes. If you're in a solid relationship, imagine the worst-case scenario: that this gets back to your S.O. and does irreparable damage. Is that something you're willing to risk? If you're craving more stimulation from bae, the Mars-Venus square could push you to talk about it. Maybe your shared life has become too filled up with projects which, by extension, could ratchet up financial stress. How might you simplify, Aquarius, to open up space for relaxing, romantic chill time? If you have to abort a mission, like adding that upstairs bath or planning a trip during busy season at work, drop it if it's only causing you to fight. On the other hand, if you've fallen into routines that feel stultifying (and totally unsexy), a joint venture might be just the thing to reignite the sparks.
Check out what's going on for…