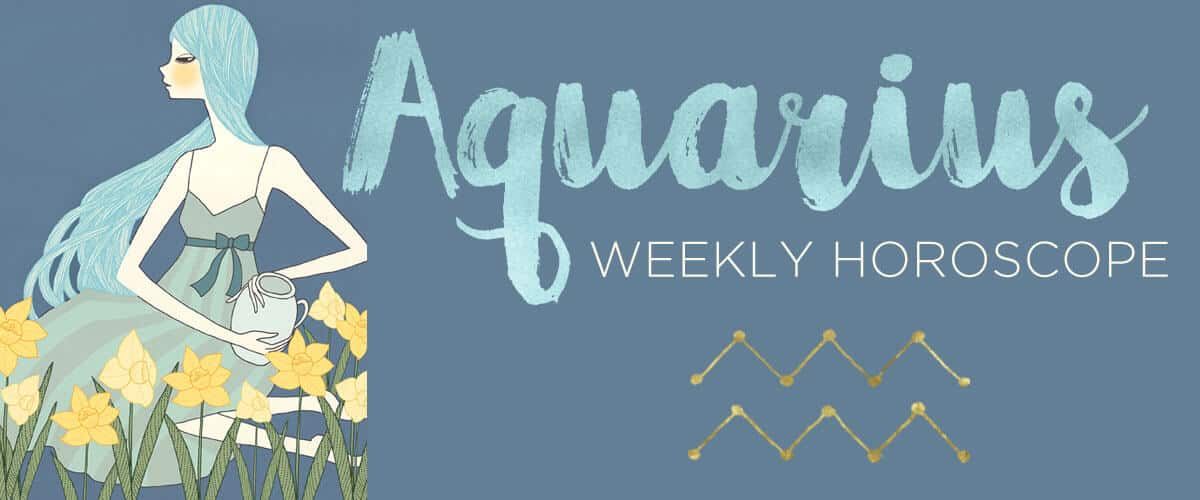 12-10-2018 to 12-16-2018
Popularity: spiking! By midweek, you may be tapped to play social director at work or with your crew, and it's a job you were born for! This Wednesday, December 12, Mercury leaves Scorpio and your hard-working tenth house and buddies up with the playful Sun and joyful Jupiter in Sagittarius and your collaborative corner until January 4. This happens to be the natural domain of Aquarius, so you'll be in your element! You had a taste of this exuberance the first time Mercury visited Sagittarius this year (October 31 to December 1, which included a two-week retrograde). But this time, the messenger planet will be supercharged by the Sun and Jupiter and will you feel empowered to test some outer limits. More will certainly be merrier for you—so much so that you may need to keep a few costume changes at work. If you do spend any time at home, it probably won't be by yourself. Whether you're cranking out the gingerbread people, wrapping prezzies or decorating to decor blog standards, it's likely to turn into a social occasion. Break out the bubbles and the game boards and throw another log on the fire (or keep the yule log channel on 24/7)! One thing you won't have time—or bandwidth—for this year is family feuds or frenemy fracases. Should someone try to provoke you, just turn up the volume on that holiday playlist, hand them a glass of good cheer and smile your widest Water Bearer grin. (Yes, the old "kill 'em with kindness routine that your sign actually might have invented.) This three-week Mercury cycle is a golden time to do some major networking—it's not "wrong" to pass out your cards at seasonal parties or get the contact info of movers and shakers. And with the cerebral planet plowing through your tech center, update your software, upgrade devices, tweak your profiles and fine tune your website. Single? The world of online dating might suddenly seem like a rich landscape instead of a scary wasteland, so flex those swiping fingers and prepare to meet thy match!

Over the weekend, make time to batten down your budget before the holidays blow in at gale force and threaten to knock you off your feet. Saturday's quarter moon in Pisces lands in your financial sector and shines a light on your balance sheet. If you've been winging it, it's time to pay the piper and come correct before the year comes to an end. Whether holiday-gifting is a big deal with your family and friend circle or not, there are always unexpected expenses that crop up at this time of year, and you need to create a safety cushion. The last thing you want for Christmas (or Hanukkah or Kwanzaa) is extreme debt! It's not easy for your altruistic sign to tighten the belt, but there are easy ways to cut back. Start by making a list of everyone you truly need to give something to, those who would be happy with a tin of cookies, and others who you can just go out with for a festive dinner. Lean in to your creativity and think in terms of DIY gifts. Something made with love and customized for the recipient could be the best present EVER!
Check out what's going on for…