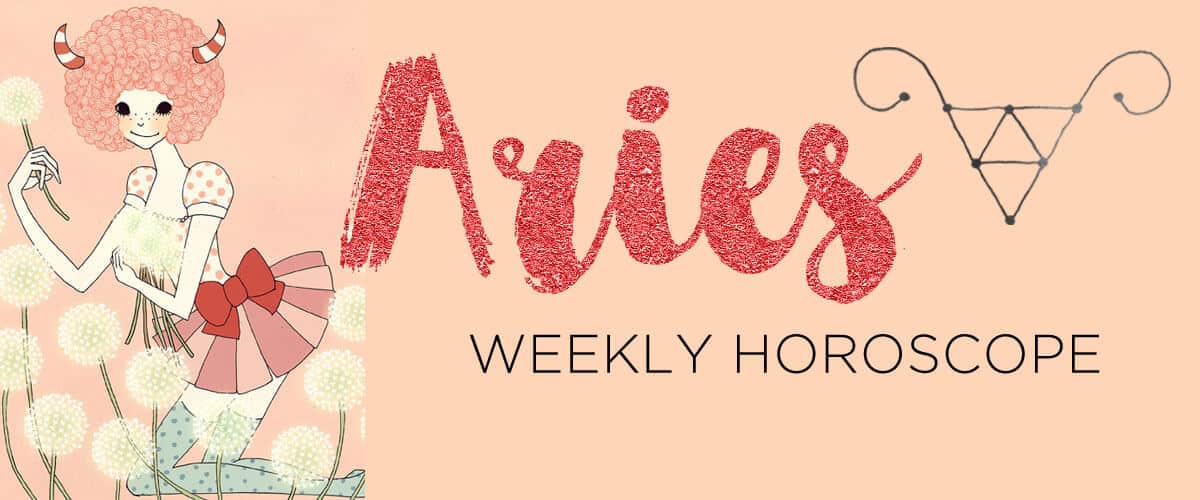 01-20-2020 to 01-26-2020
Don't just modernize, Aries, futurize! The time has come to level up where you're lagging behind. This is nothing to stress about. Catching up happens at record speed for your whip-smart sign. Are you still using the phone with the cracked screen, refusing to make your home devices smart (or smarter) and boycotting all forms of social media to your own detriment? No one can argue with your ideals, Aries—nor deny your case for the beauty of analog. But when the Sun embarks on a monthlong tour through innovative Aquarius starting Monday, January 20, it's "New decade or bust!" If you can't shell out up-front cash for the latest model, look into payment plans or see what gently used gear is being sold online. Get real with yourself: Would having that laptop or studio lighting kit—or your own private office—be an investment that allows you to create more financial flow? With the annual new moon in Aquarius rebooting your sense of possibility and wonder this Friday the 24th you have clearance to upgrade.

The Sun-plus-new-moon duo activates your activism. With no shortage of causes or candidates to rally behind in 2020, pick a path where you are clear you'll have a significant impact. (And maybe get more active on Twitter again?) Since Aquarius rules your eleventh house of community, the other people involved will also be a deciding factor. Can you rally together for a common cause? Raise money for relief or make magic for the people living in your zip code? Yes, yes, and yes, Aries, and this is the time to get started. And why not do it with the flair of an Instagram influencer? Saturday is the Lunar New Year, kicking off the Year of the flashy but resourceful Metal Rat. Those Aries star qualities will be in greater demand, especially if you use your allure to spotlight other people's talents as well as your own.
A relationship could hit a speedbump this weekend as Venus in befuddled Pisces clashes with your ruler, feisty and fearless Mars, in candid Sagittarius and your truth-seeking zone. Suddenly you might not trust the view through those rose-colored aviators! Maybe you took a wonderful side trip down Fantasy Lane, and now you want to know what's really real before you invest any more of your time, energy or, most important of all, your heart. Since you may not get the clarity you seek by Sunday brunch, hold off making any rash decisions. It's not about stringing anyone along or playing games. Until you get more facts and feedback (which will come with time) you simply don't know what's what. Need to vent? Call a friend or work with a pro (therapists, healers) to help you parse through the conflicting emotions. The good thing about this Mars-Venus square is that it helps you pinpoint the fault line in your most important relationships by bringing up needs you've been suppressing. And here's a question worth pondering: How clear have you been in EXPRESSING those desires? Maybe you thought you spelled it out, but bae (or your BFF) could have a completely different take on the matter.
Check out what's going on for…