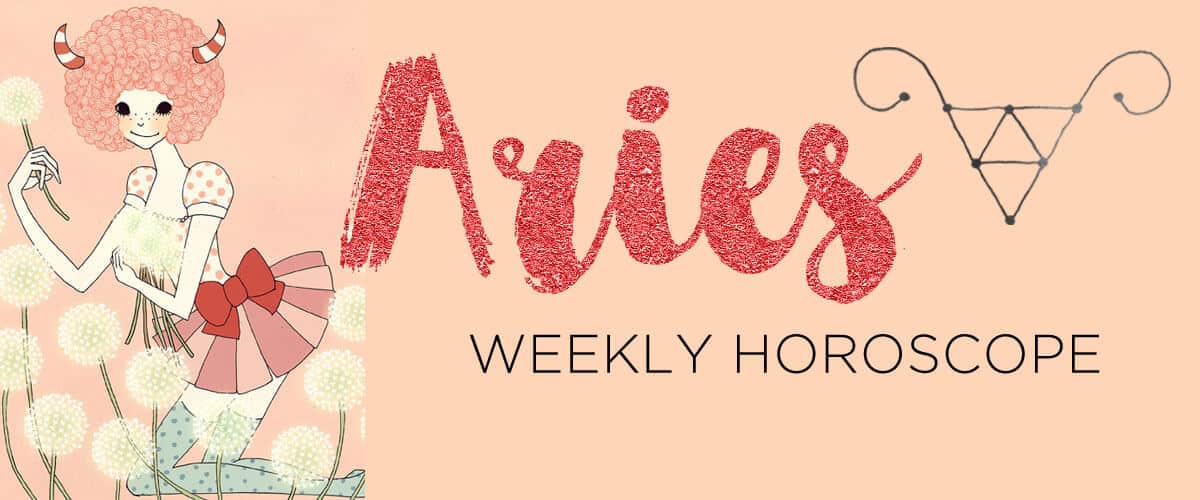 06-24-2019 to 06-30-2019
A long-term love fest…or just an illusion? This Monday, June 24, take nothing at face value as flirtatious Venus and nebulous Neptune lure you into a spiral of illusions. A certain someone may be piling on the compliments, and yeah, Aries, you'll want to lap it up with a spoon. Enjoy the flattery, but don't let these charmers get "everywhere" with you. You won't be in your clearest frame of mind and you could wind up saying yes to something, then kicking yourself later. If you're midway through any sort of negotiations, document the communication with an email thread so you don't have to backtrack to figure out who agreed to what responsibilities.
Take a breather from doing any sort of caretaking on Tuesday. With a quarter moon in Aries that day, you need to reflect on what makes YOU happy. Consider this your mid-year evaluation. What did you intend to accomplish in 2019 and how close are you to hitting the mark? You may need to throw in the towel on a few goals that sap more energy than they generate. Maybe that day will come when you can learn to home brew beer or brush up on your conversational Portuguese. Unless you're planning to supply the local pubs with your small batch IPAs or move to Sao Paolo for a semester, just put it on ice for now. If you've been too much of a giver in relationships, pull back and allow others to return the favor. Some nurturing folks could pop up to spoil YOU this week, if you let them. On the other hand, if you've forgotten to thank a silent supporter for having your back, make amends! Treat for a movie or spoil them with a home-cooked meal.
On Wednesday, communicator Mercury bolts into passionate Leo and your fifth house. The messenger planet will stoke the embers of romance and creativity until August 29—an extra-long stay, thanks to a retrograde from July 7 to 31. Tune in to your muse and let your imagination run free. Don't put your ideas through the "reality filter"; there'll be plenty of time for that when Mercury wings into your pragmatic sixth house in late August! For now, stay playful and experimental—and open to all suggestions. During the retrograde, inspiration could strike for a half-finished project that was shelved prematurely. And hello, Cupid. With flirty Mercury in this position, you might be a shameless flirt or love junkie. Don't censor yourself; revel in your own magnetism! Just think twice about picking up if an ex dials your number during the July 7 to 31 retrograde.
Check out what's going on for…