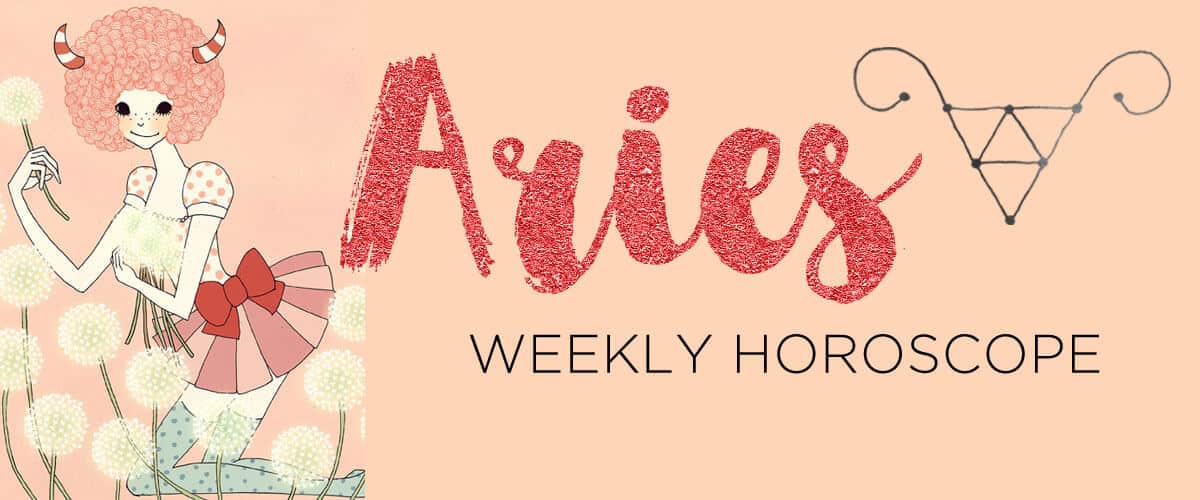 04-22-2019 to 04-28-2019
Unless you're a happily retired billionaire, you'll likely welcome the disruption in your financial sector this Monday, April 22. That day, the ego-directed Sun holds its annual summit with game-changer Uranus in your second house of money and security. But to really make the most of this metamorphic mashup, you need to have a working grasp (and, ideally, a fairly firm handle) on your personal finances. This conjunction happens just once a year, and because this is the first such meetup in grounded Taurus (in your lifetime, if you were born after 1942!), you could make an important pivot. What's your top money goal, Ram? Are you looking for ways to increase your income, reduce your hours, pay down debt, save up for a big-ticket item—or all of the above? While Uranus CAN bring sudden, sweeping change, Taurus energy encourages you to map out your intentions and take slow, steady steps until you reach them. All moves in the right direction count. Every grande latte or takeout dinner you skip is money in the bank. As for earning more, what talent do you take for granted that others would pay dearly for? Your knack for awesome social media posts could yield rewards and maybe turn into a, yes, Instagram-worthy vacation!
Midweek, your mind may get pulled toward career ambitions as powerful Pluto shifts into its annual retrograde on Wednesday. If you've been motoring ahead, this is your cue to hit pause and do some reflecting on where you're trekking. Though Pluto is often called a "dwarf" planet, there's no mistaking the huge transformations its movements can bring, especially since it's been lumbering through Capricorn and your professional sector since 2008. Every year its reversal offers you a chance to conduct your own "performance review." This year it's traveling alongside structured Saturn, suggesting that any systems you knock down you can rebuild to your own specifications. No reason to hit the panic button! Because you're free to move into the new without abandoning—or rebuilding—the old, ease into any changes with the assurance that you're following your highest values. And if you're not? These next five months are the perfect time to find a mentor or to work with a business coach to help you discover what your true calling is. The bottom line "lesson" here is that you have the means inside of you to manifest it—but it does take vision and effort!
In the middle of all this reevaluating and course correcting, you may experience a forced slowdown. On Saturday, nebulous Neptune in your dreamy twelfth house throws major shade at hard-driving Mars in Gemini and your communication center. This destabilizing, signal-scrambling square could make clear and honest dialog challenging, to say the least! Your thoughts might be clear as mud, or emotions could bubble up and muck up the waters. Relationships you thought were solid could throw you some curveballs. You don't have to retreat into a cave, Aries—just realize that conversations may go sideways without so much as a warning. Know what you mean and what you want, and if someone tries to provoke you, don't take the bait, no matter how tempting!
Check out what's going on for…