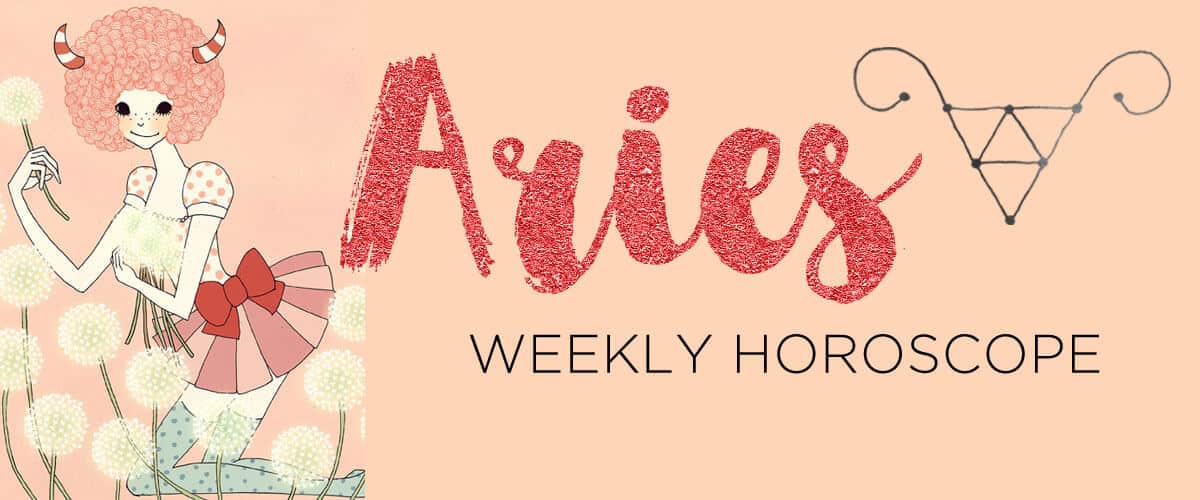 12-09-2019 to 12-15-2019
Oh, there you are, Aries! If you've been flying under the radar since Mercury began its extended tour through secretive Scorpio on October 3, get ready for your re-appearing act this Monday, December 9, when the loquacious planet takes a giant swig of truth serum and starts making noise in Sagittarius. Muting yourself will be impossible as Mercury wings through your outspoken ninth house until December 28. And why would you want to anyway? You're hardly blowing hot air, Ram. In fact, conversations can span from profoundly philosophical to inappropriately hilarious in the span of seconds. You might also wind up with a giant Yeezy in your mouth, so think carefully before you post anything that, regrettably, cannot be taken back. Since the ninth house also rules travel and adventure, you may be glued to WhatsApp, scheming with your far-flung friends—and possibly making a spontaneous ticket purchase to ring in the new decade on another coast…or continent. For any Rams stuck in limbo or a limiting situation, you might find the perfect way out before December 28. Hint: It's more about "doing you" than trying to get anyone else to change to your liking.

Despite this independent groove, a kindred spirit could pop up on your radar this Thursday, when a full moon in Gemini lands in your third house of dynamic duos. Don't let your competitive side be intimidated by their talent or genius. Pool your resources instead! This partnership could have romantic potential, but because the third house is more of a platonic zone, it's likely to wind up being a business partner or creative collaborator. Your other half might even be a sibling, coworker or peer from your friend circle. This communicative lunation instigates lively interchanges, including opportunities to flex your flirting muscles. But before you turn on your irresistible charm, check ring fingers and make sure you're not wasting your energy on someone who's already spoken for. If you do hook a live one, listen to their stories without judgment. Even if their Achilles heel is pretty obvious to you, there's no benefit in pointing it out to them. You don't have to solve their problems for them—just be a sounding board. But if you sense a needy emotional sponge, cut bait before you get sucked in too far. The third house is also your transportation sector, so if you're still tooling around in a hooptie on a wing and a prayer, shop for a more reliable means of commuting: new car, bike, bus pass? If you just need something better to do while you get around, download some edifying new podcasts.
Sunday's a hotspot day for career-minded Rams. A rare and fortuitous trine between transformative Uranus in your money zone and lucky Jupiter in your tenth house of professional aspirations has a loud-and-clear message for you. Forget about daintily climbing that ladder one rung at a time or waiting until you've "paid your dues" to make a bold move. On a day like this, act like you've got a jetpack strapped to your back and blast ahead! This energy will linger into Monday, so screw up the courage to make your big ask when you head back into the office…then enjoy your upward joyride. While your brassy nerve is out, "carpe DM." Send a direct message to someone who inspires you, or, if it makes sense, pick up the phone for a cold call. Following the intuitive urge to ping someone you admire could open the doors to opportunity, and fast! These game-changing planets won't meet like this again until 2028, so you owe it to yourself to go after what your heart truly desires.
Check out what's going on for…