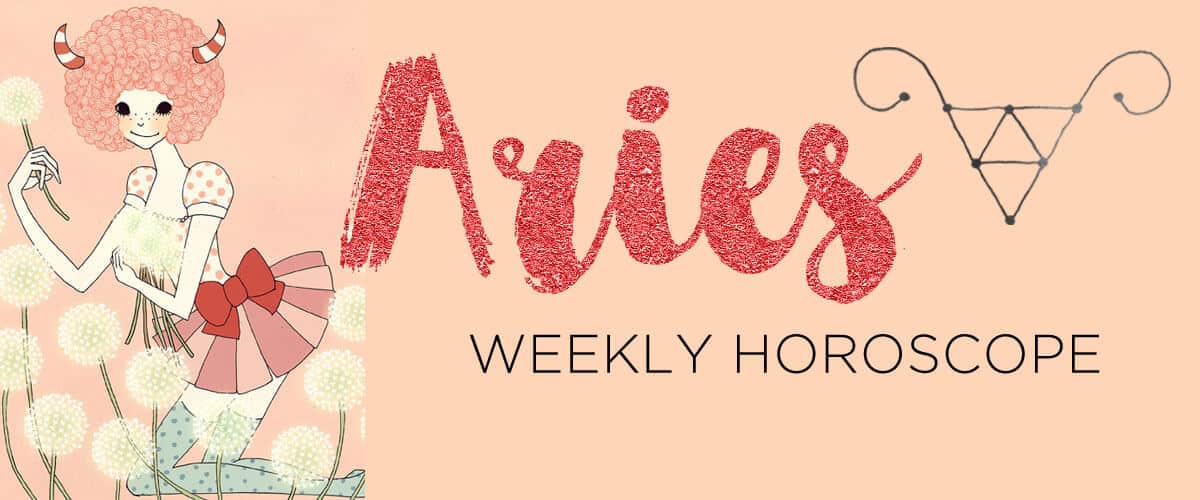 08-19-2019 to 08-25-2019
Have wellness goals fallen by the wayside? That all changes this Wednesday, August 21, when radiant Venus grapevines into Virgo and activates your sixth house of healthy routines until September 14. A second salubrious surge comes two days later, as the life-giving Sun joins up, kicking off Virgo season 2019 through September 23. While decadent Leo energy reigned last week, bottomless fries, froses, and long hammock naps were the summer staples that "sparked joy." But you've hit your limit on those sorts of indulgences. Get back on the wagon and treat your body like the temple it is. The Virgo Sun primes you for a challenge, but pleasure-seeking Venus wants you to have fun. Try stand-up paddle boarding (or SUP yoga); go for long bike rides. Since Venus is the planet of romance, apply a similar philosophy to your love life. Single Rams should prioritize qualities like "lives a healthy lifestyle" and "is grounded and well groomed." Coupled Rams might hop on the wellness wagon together. When you're cooking a romantic dinner, try a Paleo or vegan recipe. Pack the leftovers as a picnic and enjoy long dates along some scenic hiking trails.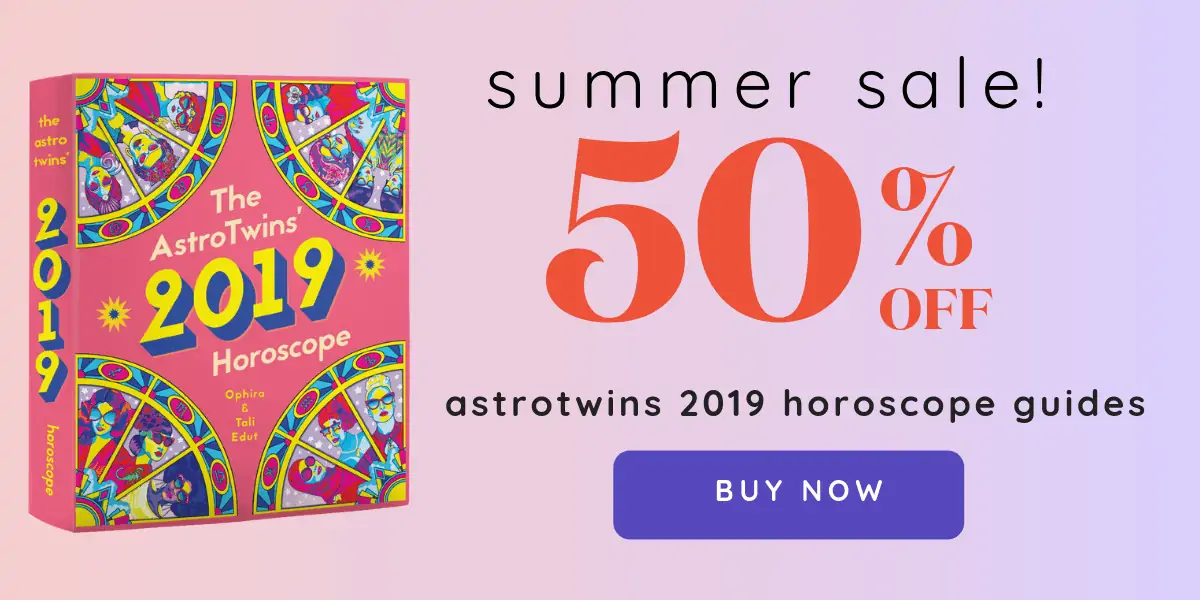 Because the sixth house also rules your daily work, make it your mission to dial down stress and dial up self-care. When you're passionate about a mission (and when aren't you?!) you could grind away from dusk to dawn. But for the coming four weeks, designate hours for both work and play. If you keep letting tasks sprawl into your downtime, you'll burn out. Of course, that also means being more efficient when you ARE on the clock. Use apps—and perhaps a virtual assistant—to streamline and systematize your tasks. Let the office chatterbox know that you're not available for drop-in conversations during business hours. You've got $#!% to get done! If a colleague has gotten into the habit of emailing you late at night or on weekends, figure out a more efficient workflow. Have you been the egregious over-stepper, Aries? If you have a frenetic, all-hours work style, that's fine. But save that inspired midnight message to drafts and send it out to the team in the morning. If you're seeking a new job or client leads, get out and circulate. With Venus amplifying your goddess-given charms, strategic socializing could churn up some easy—and glamorous—leads.
On Saturday, cosmic co-pilots Venus and Mars host a rare, exact meetup, their first since November 2017! This time, they're pair-bonding in Virgo, bringing even more momentum to your sensible sixth house. Structure and stability CAN be sexy, Aries, and the Mars-Venus conjunction will prove it this weekend. A casual relationship could take a more predictable form, which allows you to relax, breathe and let your most loving self out to play. Applied to your professional life, Mars and Venus underscore the value of a steady income stream. Freelancing Aries may apply for a full-time job…or a part-time one to pad your side hustle. If you work with clients, start signing them up for packages, or bill by a monthly retainer instead of working at random intervals. That unpredictability just leaves you in a state of nail-biting flux. Working 9-5? You may be well-positioned for a raise or some added benefits. Email HR about setting up a performance review. Although you probably won't hear back until the work week, you might as well strike on Saturday, while the astro-iron is hot! They say that if you don't ask, you don't get. Fortunately, it's the rare Ram who is afraid to make a bold request. Do it this weekend, while diplomatic Venus softens Mars' demanding edge!
Check out what's going on for…