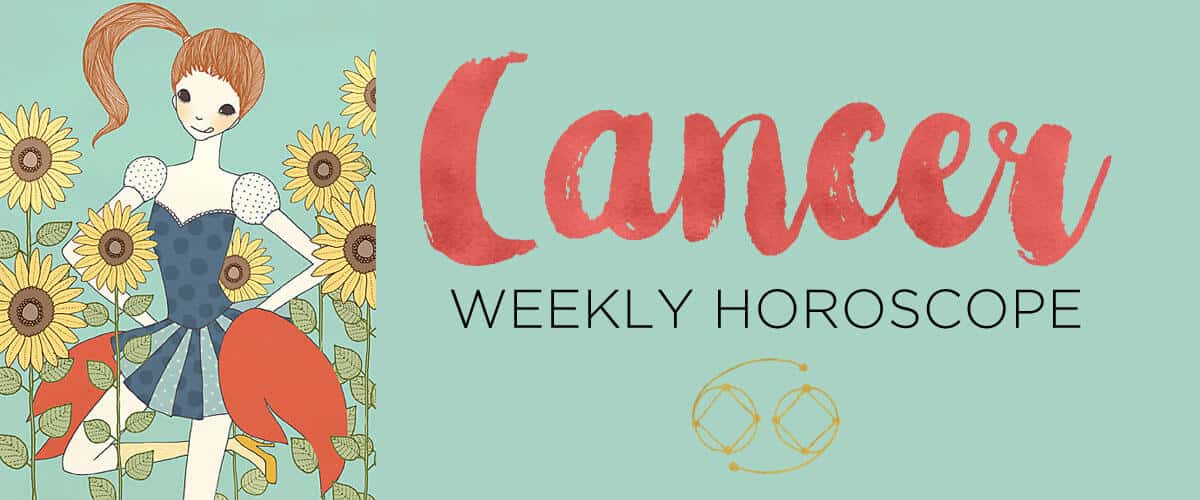 04-22-2019 to 04-28-2019
What a week for interpersonal relationships! Starting on Monday, April 22, you could find yourself at the center of a buzzing hive of creative geniuses. The playful Sun merges with game-changing Uranus, which is an annual occurrence, but for the first time since 1942, this is happening in Taurus and your eleventh house of group activity. Your networking skills are on fire, and you'll never be at a loss for words or struggle to convince people to see things from your point of view. Start a new project and others will clamor to get on-board. And if a current team project is veering off-track, call a meeting and reinvigorate people with a shared vision. The eleventh house also rules technology, so any digital venture is favored under this transit. Even if you're just updating your blog or website, you'll be amazed at the positive response you get. This is an auspicious moment for single Crabs and dating apps. A little confidence and intuitive right-swiping could illuminate someone you're actually excited to meet!
Wednesday's skies feature another major move by a radical transformer, which also promises to bring some shifts to key relationships. Alchemical Pluto kicks off its annual retrograde (until October 3), an event that occurs every year but, this time, might be more impactful than usual. From 2008 to 2024, Pluto is simmering in Capricorn and your seventh house of committed relationships. Though small and slow-moving, the effects of the "dwarf planet" are unmistakable. Especially in this sensitive chart sector, they can stir up intense emotions like jealousy, paranoia and obsession, which you might prefer to keep under wraps inside your protective shell. On the upside, Pluto retrograde offers a chance for a timeout, during which you can refocus on your life in new ways and maybe—come October—be blessed with a fresh new outlook on affaires de coeur. Since this pivot can change the "direction" on much of your unconscious behavior, it could be easier for you to talk about your feelings and other personal topics without bursting into tears. Cancers seeking a deep love connection can learn a lot about yourself and how you "do" relationships and how this affects the kind of people you attract. (Change your vibe, change your tribe!) Couples might feel less vulnerable and more willing to broach tough subjects. Even when it's challenging, stick it out. There's gold in those hills!
You might not feel "of soundest mind" on Saturday, when hazy Neptune battles with high-octane Mars in Gemini and your unconscious twelfth house. It'll be hard to stay rational and objective under this clash of titans, and some Crabs might veer into anxious or paranoid thinking. While it's entirely possible that you're picking up on something sketchy, it'll be hard to get solid confirmation (or denial). Rather than pursue and try to get answers that may not be forthcoming, turn your attention to people and situations that are more "readable." And throughout the day, if anyone makes promises that sound way too good to be true, turn heel. Things are probably not what they seem, and you can't risk getting suckered in.
Check out what's going on for…