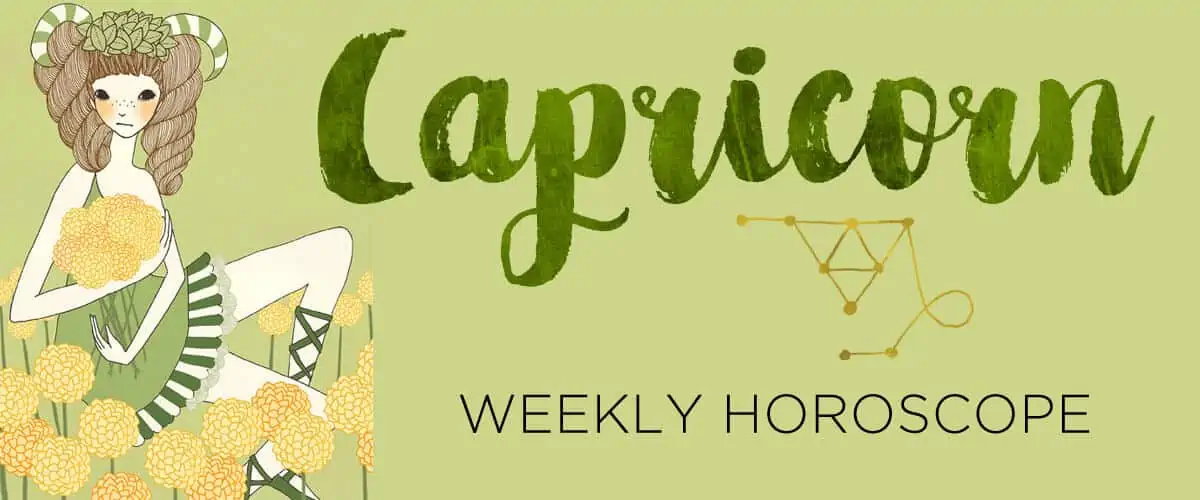 12-09-2019 to 12-15-2019
Calm, cool and composed? Overrated! Your stoic side takes a backseat to the softie in you as expressive Mercury slips into Sagittarius and your twelfth house of compassion and healing until December 28. It won't take much to get you all misty-eyed for the next few weeks. And while getting emo in public isn't your favorite thing, don't suppress the feels. You can access deeper corners of your subconscious mind before the year is through—and that can lead to all sorts of relief from past trauma, limiting beliefs and stuck emotional patterns. Start a practice each morning of journaling, meditating, or both. Spending just a few minutes each day in quiet reflection can have profound effects like improving concentration, reducing stress, slowing aging, and increasing happiness. Beyond those "basics," these serene spells help you tap into your own buried genius. Divinely inspired ideas will flow in regularly with Mercury in your twelfth house. Is there someone you need to forgive? Letting go will suddenly seem like a far better option than staying stuck in pain. While you never have to invite a perpetrator back into your life or be okay with how someone treated you, taking steps toward accepting that "what happened has happened" is the way to take back your power. On the flip side, this fantasy-fueled Mercury cycle can cast a romantic spell over some Capricorns. Lower a couple of those rigid boundaries so you can see people for who they actually are!

Thursday's efficiency-boosting full moon in Gemini will do more to help you lifehack your way through the pre-holiday rush. Do the first, fundamental things to clear the decks—and your mind—so you can restore order to the Capricorn court. As you review the top three "must-do's" on your list, think about how you can wrap them up with an extra, polished touch. Don't forget the importance of marketing yourself. Make sure the office influencers and decision makers—or your most important clients—are aware of your contributions and efforts. If your health is the one thing you've let slide in your quest to get it all done, flip that script. You might be able to get away with subsisting on caffeine and energy bars for a while, but that's not proper fuel for your body, and especially not your brain. This week, commit to a healthier diet—even in the face of holiday treats—and restock your fridge and cupboards with nourishing fare. Over the two weeks ruled by this salubrious moon, research easy, warm-your-bones recipes that call for fresh ingredients instead of processed ones. Schedule some bodywork to get out the kinks, and load up on vitamin C and other immunity-supporting supplements to keep winter colds at bay.
Been thinking INSIDE the box again, Capricorn? It's time to let your imagination run wild. Follow it where it leads you on Sunday, when transformative Uranus in your expressive fifth house grooves into an auspicious trine with boundary-free Jupiter in your sign. This rare alignment sparks your most progressive ideas and helps spread them like wildfire. A project that seemed impossible last week might be viable now. If you're passionate about it, it's worth running a few beta tests to see if it has legs. Since the fifth house also rules romance, you could easily wind up in the throes of a torrid love affair or be attracted to someone who "breaks the mold." What you admire about this person is their rebel heart. But be warned: Along with that allure could come a personality that's as strong as your own. There's a thin line between love and hate, Capricorn, and what starts as a fiery debate could give way to a bodice-ripping hookup that feels like a teenage dream in live action!
Check out what's going on for…