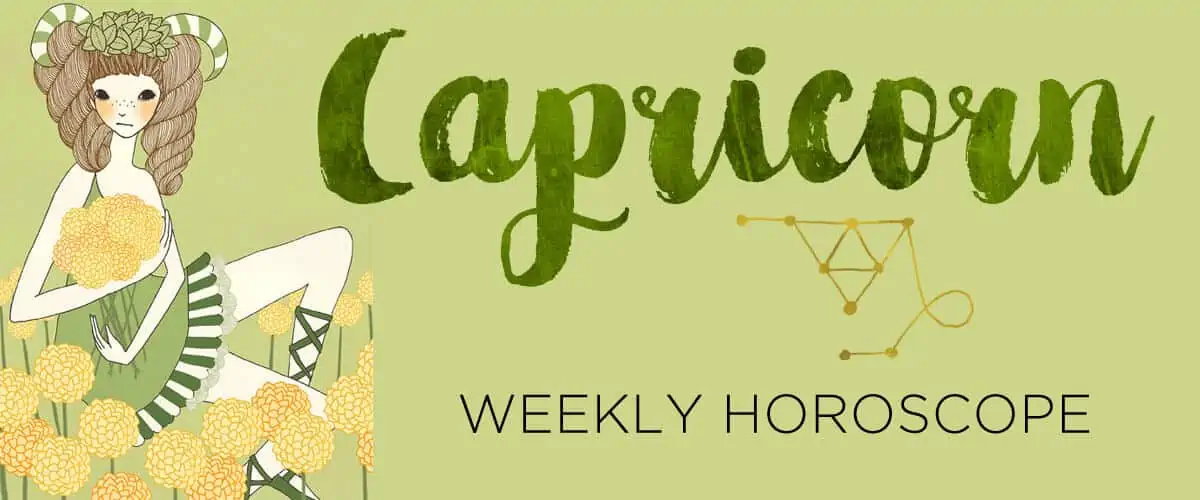 08-19-2019 to 08-25-2019
Lesser known tidbit about you, Capricorn: Not only are you the zodiac's mythological Sea Goat, but you're also quite the horny goat when you FINALLY unleash. Your frisky nature will not be tamed this Wednesday, August 21, when Venus vectors into Virgo and your free-spirited ninth house until September 14. Cupid's marching orders are clear: Diversify your dating portfolio. The same old just won't satisfy or seduce you during this three-week cycle. Connect cross-culturally, plan dates in different venues, get a baecation on the books before the summer closes. Any change of scenery will be an aphrodisiac, whether you're jetting to an Italian villa or renting an Airbnb twenty miles from home. Pack some sexy, sparkly eveningwear along with your gear. You never know who you'll meet or where you'll wind up under this alluring transit, but it promises to be glamorous!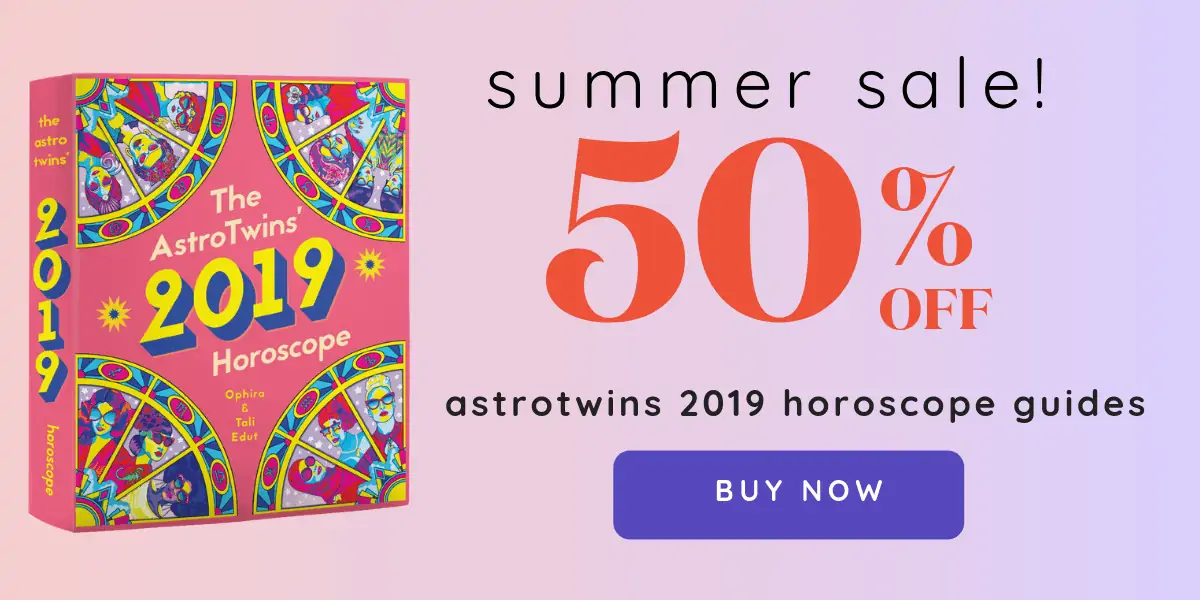 Wanderlust strikes again on Friday, when the intrepid Sun joins Venus in Virgo and your ninth house of horizon-broadening adventures. If you're not hearing opportunity knock, that's probably because it's been trying to reach you on WhatsApp. Cast a wider net, Capricorn, and you could open the doors to fortune over the coming four weeks. And if that means booking a flight or signing up for a conference on the opposite coast, so be it. If all your "leaning in" has left you tumbling into a void, hit pause and assess. Is further training needed to bring your skills up to snuff? Fill out applications for a weeklong training program or even grad school. Or look at where you could use some outside consultants to get up to speed. It never takes you long to pull back into the lead and on your game! Some of this can be done with a little DIY magic, but don't be stubborn. It takes money to make money, so invest in your growth. With your venturesome ninth house lit by el Sol, the doors are wide open to take a (well-calculated) gamble. For some Caps, that might mean filling out paperwork for your own LLC or kicking off a side-business that has the potential to become your sole source of income down the line. Who knows? Your GFs could be your first customer base, bringing referrals your way.
Throw the romantic rulebook out the window on Saturday, when cosmic coquettes Mars and Venus mesh in Virgo and your "anything goes" ninth house. Don't let those imaginary barriers limit you from following your bliss. A totally different type could turn your head and you don't owe your friends any explanations. In a relationship? Down the truth serum. Brash Mars won't let you hide your feelings, but thankfully, diplomatic Venus adds some simple syrup to the cosmic cocktail shaker. A spontaneous getaway can reboot your relationship, but if that's not possible, maybe you book tickets for a fall trip under these auspicious skies. Your mind will be hungry for knowledge—not to mention an intellectual connection. An illuminating book might just "fall off the shelves" this weekend or multiple friends could make mention of it, piquing your curiosity. Have you been ruminating over a retreat or seminar? If the topic is one you might monetize, this could be a great investment in your future.
Check out what's going on for…