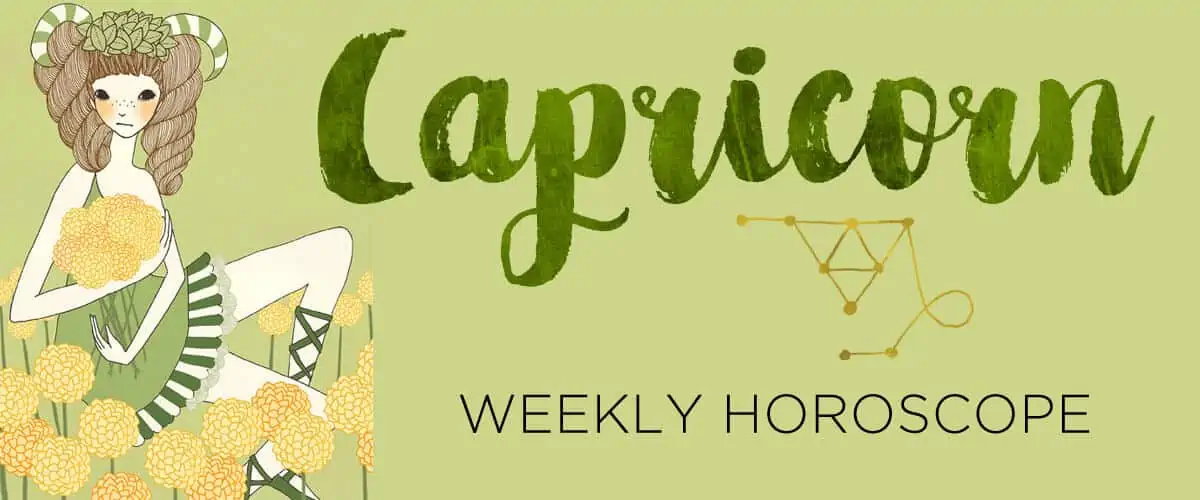 12-10-2018 to 12-16-2018
So much for the calm, cool, composed Capricorn! Your stoicism may fly right out the window on Wednesday, December 12, as mental Mercury decamps to Sagittarius and your twelfth house of compassion and healing until January 4. This is the second time Mercury visited the region this year, the first being from October 31 to December 1, which included a two-week retrograde. But this time should be very different since the messenger planet joins the illuminating Sun and philosophical Jupiter, which have already set a place for their fleet-footed friend. It won't take much for tears to well up or a strong case of the feels to overcome you. Take time to commune with your muse, journaling, sketching, writing music and making gratitude part of your focus. This isn't about producing a masterpiece; with expansive and intrepid Jupiter in the house, you're encouraged to explore for its own sake. This is also the zodiac house that rules rest, relaxation, recharging of batteries and almost every "re" word you can think of. You have three weeks to downshift and give yourself some much-needed TLC. Your dreams could be especially vivid now, so keep a notebook on your nightstand and set your alarm for ten minutes earlier to give you time to do some recall work. Some Capricorns may be focused on forgiveness. If you're among that subset, remember that that doesn't require forgetting. We exonerate someone to ease our own minds and not get stuck in a negative thought loop that holds us back energetically. You might want to work with a therapist or coach during this period to root out the deepest elements of your emotions and fully process them so you can launch 2019 on liberated, optimistic footing! On the upside, this dreamy Mercury phase can bring some enchanted romance your way; but you need to be willing to ease up on the control pedal. Ready, set, surrender!

Saturday's balancing quarter moon in Pisces helps reset the scales in your social life, dialing up the fun if you've been glued to your workstation or reminding you that even parties can double as networking events. And if someone's been toggling back and forth between friend and frenemy, this clarifying lunation can break the stalemate. It's also possible under these equalizing moonbeams that you realize you totally misjudged someone, and the very qualities that put you off are now rather a turn-ON! Whichever way the wind blows, once the dust settles, you'll have a sharper take on things and feel more confident about reaching out to people. This moon is also a reminder that many hands make light work, and by teaming up with kindred spirits—instead of trying to DIY—you'll have more leisure time AND more people to enjoy it with! It's a good weekend to recalibrate the give and take within your inner circle as well. If your generosity isn't being reciprocated, pipe up. It could be that someone has such fierce tunnel vision that they truly didn't notice—and are mortified!
Check out what's going on for…