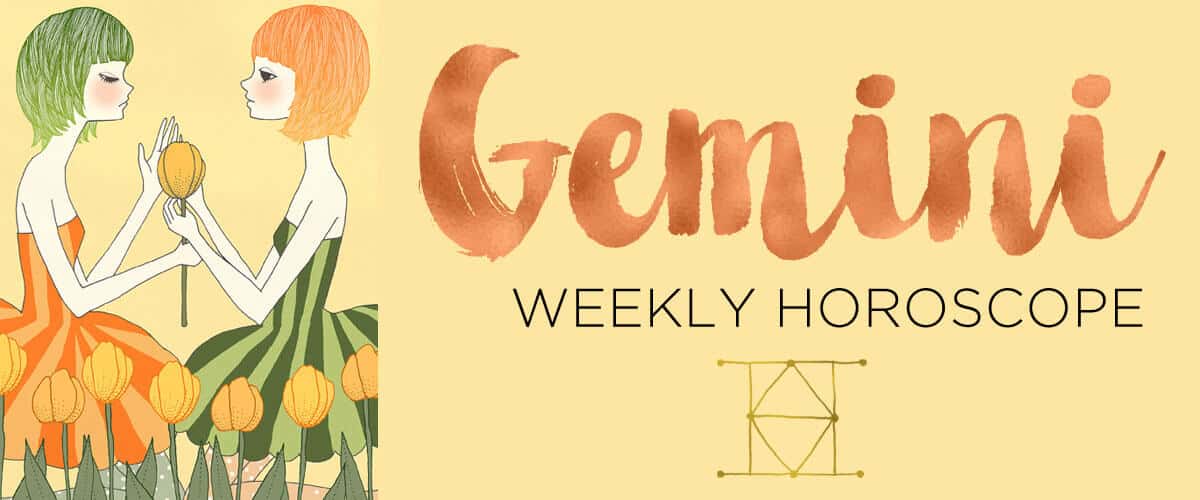 12-10-2018 to 12-16-2018
No more going through the motions in your key relationships! This Wednesday, December 12, your ruler, vocal Mercury, joins the confident Sun and auspicious Jupiter in truth-telling Sagittarius and your seventh house of partnership, where it'll stay until January 4. This is Mercury's second trip to this realm, having visited from October 31 to December 1, which included a two-week retrograde. This time around, the thoughtful planet won't be content with "good enough"; and aligned with those other heavenly heavyweights, it will be pouring everyone shots of top-shelf truth serum. Have you been unsure of how someone feels about you or the relationship—or where it's going? You don't need to stay in the passenger seat, Gemini. Look at what you fear most, imagine that "the worst" has already happened…and then you'll act from a place of having nothing to lose! Over the coming three weeks, you can restore the balance—and the joyful interactions—with the people you consider your partners, whether romantic, professional or creative. Clarity is fundamental to lasting harmony and happiness, and it's better to know where you stand than to muddle around in the dark. Single? The winged messenger here can make you an unabashed flirt, so bat those lashes, flirt, swipe and sow some steel-cut oats. Note that the seventh house is about commitment, so if that's your aim, set your "player filters" to high and screen that type out. In a relationship? When you're talking about the heavy stuff, be sure to sandwich any complaints between compliments; and remember, actions speak much louder than words!

Weekend or not, you can make some major career strides this Saturday as a quarter moon in Pisces activates your ambitious tenth house. If you've been running on fumes—but still feel like you're on a hamster wheel—it's time to hit "pause" and do your own personal end-of-year review before 2018 comes to an official close. As a multitasking Twin, you're used to doing two (or ten!) things at once. Sometimes it yields impressive productivity, but other times, like now, it only leads to burnout. Don't buy in to the old notion that if you scale back it means you've "failed." On the contrary, slowing down long enough to catch your breath and recharge your batteries will allow you to come back stronger, clearer and possibly more motivated than ever! With this lunar lift in your professional realm, select one or two top goals to tick off before December 31 and make them your focus. Leave anything that can wait until 2019 for the new year and stay focused. If you need to call in a favor or tap a colleague for a little assist, by all means, do so! And don't forget that magic word: delegate! There's a reason those junior folks are called "support" staff!
Check out what's going on for…