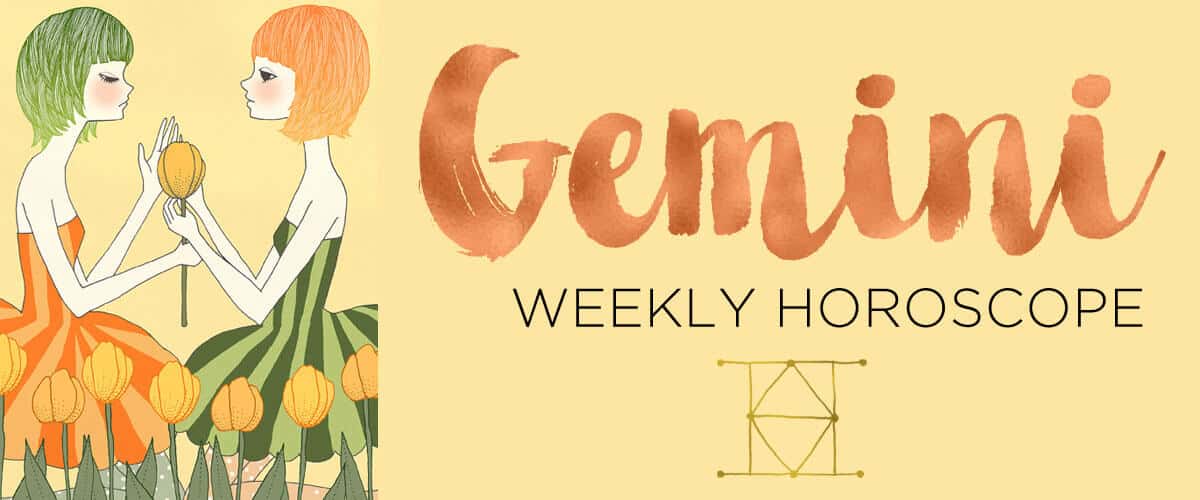 02-18-2019 to 02-24-2019
After a month of meandering, it's time to FOCUS—or, if you've been hustling behind the scenes on a project, get a date on the calendar for your big reveal. This Monday, February 18, the Sun blasts off on its monthlong tour of Pisces, putting career goals squarely in your crosshairs. As a Gemini, your success strategy is usually "twin for the win!" but between now and March 20, you'll also step forward as a powerful leader in your own right. Trot out your achievements and find others who are striving towards common goals. Synergies abound everywhere you turn, and some could prove highly profitable in the weeks ahead. If you work in corporate, you may rise through the ranks, perhaps as a company spokesperson or the newest member of the office's executive wing. And don't worry, Gem, this lone wolf phase won't last for long. Socialize selectively and strategically and a month from now, you can form a supergroup, when the Sun swings into your collaborative eleventh house. During Pisces season, you're a magnet for magnates; and it's your personable charm that will have them eating out of the palm of your manicured hand. Consider becoming a member of an elite organization or an industry networking group.

Speaking of groups, Monday's heavenly forecast brings a loud call for discernment as Chiron, the "wounded healer" comet, checks in to the Aries realm until April 14, 2027. Who are your allies...really? That will become clear in the days ahead and you won't want to waste your time on any fake affiliations. Over the past eight years, your career may have been fraught with instability at times—but oh, the golden lessons you have learned! As Chiron leaves Pisces (not to return for 50 years), you're primed for a major professional leap. You're also ready to share your hard-won wisdom with the world—and quite possibly be paid to do just that! With Chiron in Aries activating your eleventh house of community and technology, the virtual world will provide an ideal platform between now and 2027. Got something to teach...or preach? From YouTube to IGTV to Facebook Live to Twitch, your platform awaits! Be discerning about who you let into your innermost sanctum or on to your personal pages. As a free-flowing Gemini, you're happy to be friends with the world, in real time AND online. But that open-ended strategy could wind up watering down the truly important connections in your life in the coming years. Affiliating yourself with a troubled group could also circle back to haunt you, even if you're just hanging out on the periphery. Dabble away but don't fill out the membership papers unless you're SURE you want the associated "privileges." For some Geminis, the call to social justice, activism and humanitarian work could become too loud to ignore. With the 2020 elections around the corner, you may find yourself swept up in a powerful candidate's cause, lending your contagious enthusiasm to their campaign!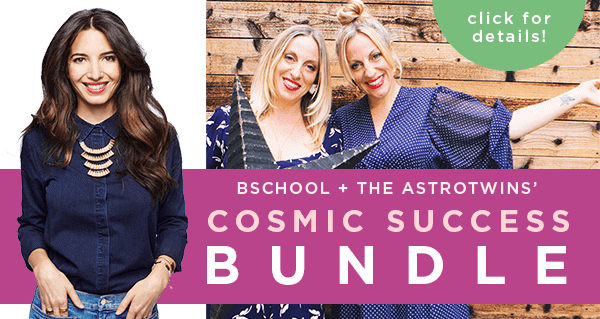 On Tuesday, no boring bare wall nor overstuffed closet will escape your evaluation. Not with the full supermoon in Virgo beaming overhead! This lunar spotlight shines brightly on the Gemini abode, so if you're one of the last holdouts on the Marie Kondo craze that swept the Netflix-watching nation, get thee to "tidying!" Warning: These Virgo-directed moonbeams could make you a little bit obsessive. If you've already folded all your shirts into "KonMari" squares, you might get on to the art of styling your shelves to give all your finely curated collectibles proper respect. Just don't start rearranging your crystals five minutes before you need to leave for dinner with friends…because twenty minutes later, there you'll still be, swapping the citrine with the moonstone (and back again) while the texts flood in. Most importantly, you want your home to be a functional space for 2019, Gemini. If you're more into yoga than crafting this year, put the yarn in the closet and open up space for your morning asanas. Ready to relocate? Set up those Redfin alerts, because a lucky listing could pop up on your screen near Tuesday; or you might get a hot tip about a neighborhood with all the cultural amenities a Gemini needs to have—within walking distance! Some Twins may do a casting call for a roommate or think about moving closer to family. Craving more space or even "a room of one's own"? Look into private studio spaces that you can rent for making art or music, even at an hourly rate.

Check out what's going on for…