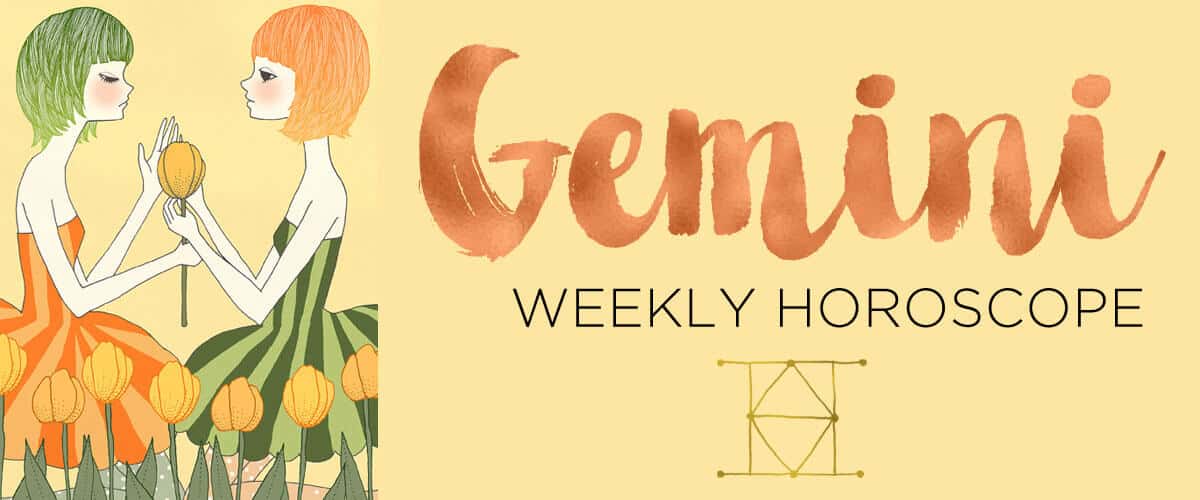 06-24-2019 to 06-30-2019
Are your love goals out of sync with your long-range ambitions? You'll have a chance to do some course correction this Monday, June 24, as ardent Venus gets into a dynamic duel with dreamweaver Neptune. Have you set unrealistic expectations for yourself at work and play? "Married to the job" is not the right relationship status for you. But neither is the other extreme. If you find yourself drifting away from a personal passion, consider it a red flag. Are you becoming overly invested in someone else's success? Or maybe, if you're honest, you're hoping someone will come along and take care of YOU for a change. We can't blame you, Twin, except that strategy won't leave you feeling strong and fulfilled. Aim for balance. You need friends and romantic partners to be in your corner, obviously. Just don't abandon yourself to be there for them!
Devote Tuesday to a "crew review." The quarter moon in your social networking house helps you draw sharper distinctions. Certain friends have shown themselves to be worthy of your inner circle, thanks to their loyalty AND the common interests you share. Then there are others who you adore, but may have outgrown. While history counts, it's not enough to keep you fully engaged. Allow yourself to expand and explore. No, you don't have to excommunicate anyone from your entourage, Gemini. But pull back and create space in your calendar for new and fulfilling connections to emerge. If you've already been feeling the tribe vibe with a group, you may finally fill out the membership papers or commit to making more consistent efforts to be part of their world.
When curious Mercury springs into Leo and your intellectual third house this Wednesday, your favorite workout may be mental calisthenics. With this zone activated until August 29—an extra-long cycle because the messenger planet will be retrograde from July 7 to 31—the world is your buffet table, so prepared to dine to your fill! Check out local listings for lectures, workshops and cultural or culinary walking tours. You could discover a rich cache of options right under your nose. Because Mercury here gives you the gift of gab, get out there and meet some new faces in your 'hood. During Mercury's backspin, reconnecting to old friends can be especially uplifting. Plan that reunion vacation or a road trip! But pack a spare tire and map out the route in advance because…Mercury retrograde. Your words could go from cunning to cutting come July 7, so watch how far you take that teasing, Gemini. There's an element of truth to every joke.
Check out what's going on for…