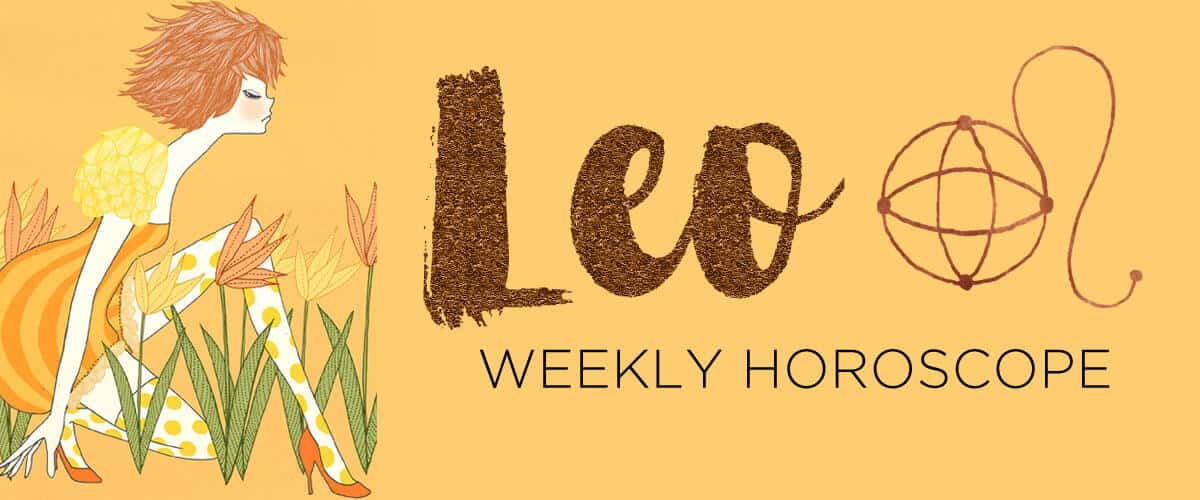 04-22-2019 to 04-28-2019
It sounds like a Zen riddle, but try to anticipate unexpected changes on the work front this week. Your chart is getting rocked by not one but a pair of major planetary shifts, both in vocation-related houses. On Monday, April 22, your galactic guardian, the illuminating Sun, holds a summit with curveball-throwing Uranus. This is a yearly event, but for the first time since 1942, it's happening in grounded Taurus and your career house. Taurus energy is slow and steady; Uranus heralds sudden, unpredictable transformation. You could get a call or email from someone you contacted months ago about a gig, or a lead about an incredible-sounding offer that "magically" lands in your Inbox. Perhaps your own company might finally acknowledge your talents and tap you for a prime leadership role. With the side-spinning planet at the helm, things can happen super-fast, so stay alert. And remember, Leo: Don't leave your compassion behind when you ascend. Your sign rules the heart center, so don't ignore it; amplify it!
The next big shift comes on Wednesday, when metaphoric Pluto kicks off its annual retrograde. From 2008 to 2024, the mighty dwarf planet is trekking through Capricorn and your sixth house of work and service. This five-month brake-tapping cycle lasts until October 3, during which time events could happen that require you to slow down (if not bring certain activities to a grinding halt). But rather than get frustrated, use this "forced slowdown" to soberly evaluate whether the path you're on is supporting and nurturing you on a personal level. If your work is bringing a deep sense of satisfaction, you'll get even more rooted in your field or ascend the company ladder over the next five months. But if you reach the inescapable conclusion that you're not feeling fulfilled, this is a perfect opportunity to do some research (and soul-searching) to discover something that suits you better. Capricorn energy is methodical and cautious, and Pluto in reverse definitely isn't fond of rash action, so you're not likely to up and quit your day job before you have a new plan in place. If you need new training or certification, make that a summer priority. You could be doing a whole new thing come October!
Saturday's stars could throw a curveball into a personal relationship or thrust you into the middle of a tea spilling drama with friends. At the root of it is a signal-scrambling square between distorting Neptune in your mysterious eighth house and excitable Mars in Gemini and your group-activity sector. If gossip is swirling around you like a tornado, take it with a grain of Celtic sea salt, regardless of how juicy it is or how reliable the source seems. Spreading tabloid fodder is a recipe for disaster. On a related note, keep your own secrets in the vault since you don't know who you can totally trust under these flaky skies. If you are forced to take sides in a friend's spat, keep an open mind and stay neutral!
Check out what's going on for…