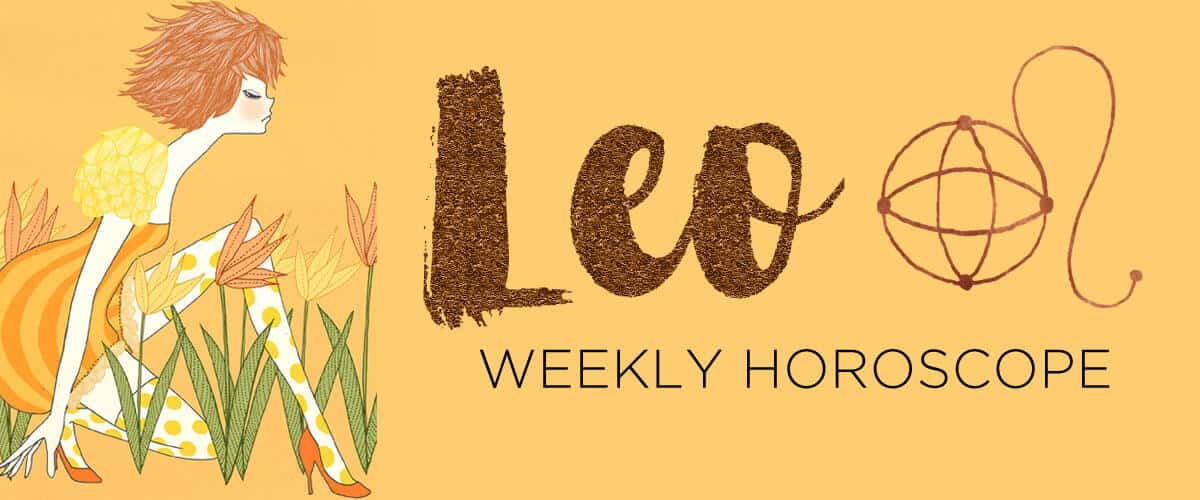 06-24-2019 to 06-30-2019
You sometimes forget this, Leo, but there's a difference between a good friend and a true friend. The first will show up when it's fun and convenient; the latter will be there no matter what. This Monday, June 24, you may need to call on a ride-or-die homie to get you out of a jam. Set your pride to the side and reach out. But here's where it can get tricky. Instead of just saying, "I need help!" be super clear about what the right support would look like. Talking you back to your senses might not be enough. Not if what you'd REALLY like is pre-launch feedback on a project or an extra pair of hands (and muscles) for a home improvement mission. That said, if you've been leaning a little too heavily on one caring soul, source others in your circle for a change. Resentment can creep into the truest of friendships. And with Venus getting clipped by sacrificial Neptune on Monday, you don't want to risk pushing someone you love over that edge.
There's never been anything basic about you, Leo—but in your efforts to stand out have you been trying too hard to be different? With Tuesday's quarter moon in Aries and your ninth house of truth, just aim for authenticity. Sometimes you feel like a character in a play, watching your life as if it were unspooling in a Vegas amphitheater (scripted with dramatic dialogue, naturally). Drop the curtain and enjoy the moment. Getting active can shut off the self-conscious monologue in your brain so you can be powerfully present. Go for a long bike ride, swim laps or take a run on the beach. Your relaxed nature will attract people like moths to a flame. This quarter moon also calls for a check-in: While you do have your opinions, how tolerant are you of people who don't see the world through the same lens? Hey, maybe they DO need you to enlighten them. But soften your approach instead of being so combative. You'll catch more flies with honey than you will with Twitter drags!
You'll have no trouble finding the right words to express yourself starting Wednesday, when messenger Mercury pays its annual respects to Leo. This year, it's a longer-than-usual tour (till August 29) due to a three-week retrograde from July 7 to 31. During that period, you might want to soft-pedal your message a bit, but before and after, the messenger planet will bless you with the gift of gab, so milk it for all it's worth! Note that Mercury in your dramatic sign can spark some lively conversations and even debates, so make sure you truly believe what you're saying and not just fanning the flames. If you want to really take advantage of this creative energy, double down on getting one of your brilliant ideas off the ground.
Check out what's going on for…