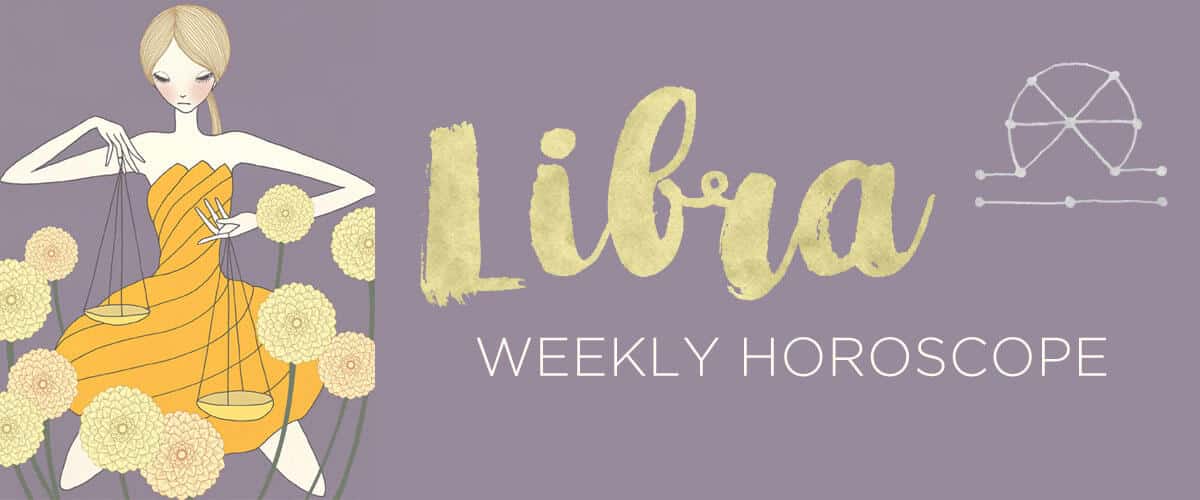 01-20-2020 to 01-26-2020
Is your love life ready for an upgrade, Libra...or a few tantalizing tweaks? Cupid wings in for an early visit this Monday, January 20, as the Sun heads into Aquarius and your passionate fifth house. If you're feeling unsatisfied about the state of your union—or less-than-thrilled about your romantic status—you just can't ignore it. Between now and February 18, use this confidence-boosting solar flare to actually bring about a change. The fifth house is proactive and fun-loving, so that could also include a change of wardrobe, hair and makeup or a totally new social scene. And with live-and-let-live Aquarius as the mayor of this part of your solar chart, you're in luck! Even while your heart is doing cartwheels, you'll still maintain 50 percent chill. Don't worry about steamrolling your partner with big ideas or coming on too strong with your baehunting efforts. Just get out there and experiment. If you're coupled, start painting a picture of the next chapter of life you envision building together. Single? This is a moment to take every relationship expert's advice and date a few different people instead of fixating on one. If there's a legit issue to address in a partnership, take charge of the cleanup. Whether that means booking an appointment with the couples' therapist who saved your best friend's marriage or quietly arranging to move into your own place is your call. Don't try to keep the peace "at any price" (a Libra pitfall). You'll just short-circuit the possibility of finding a creative compromise.

On Friday, January 24, a new moon in Aquarius arouses more powerful feelings. If you are unattached, give the digital dating world another shot. Since Aquarius rules technology, your odds of making the RIGHT right swipe trends up. Or just get out and mingle more often over the coming two weeks. Love could be one degree of separation away, thanks to the introduction of mutual friends. This lunar lift may put your talents in the spotlight. Is it time for a little re-branding? Bring on the stylists, photographers and graphic designers who can help you freshen things up to 2020 standards. Don't be surprised if you're called into a position of authority this weekend. You thought you were being lowkey, but everyone ELSE sees you as an influential role model. Instead of hiding your light, use it to illuminate a powerful path for others. This could be your cue to get that coaching certification or to sign up for a leadership training program that's been not-so-secretly calling your name.
The little things might blow up into something much bigger this Sunday, so get ready to run interference. With your ruler, Venus, in your sixth house of details and practical action, you can't afford to gloss over essential tidbits because you're too focused on the big picture. This holds equally true for projects AND personal interactions. Firebrand Mars in your communication sector is shooting a feisty square to Venus, which could put you on the defensive. While you MIGHT be overreacting, you might not be. It's hard to know what's really driving this provocateur, particularly because they aren't giving any clear signals. This can make it hard for you to relax and drop your guard. Feel it out and see if a peaceful dialogue is possible, but if there's any sign of tension, drop it like it's hot. If this is someone you care about—a BFF, bae or a hot prospect—change the subject, and maybe the scenery.
Check out what's going on for…