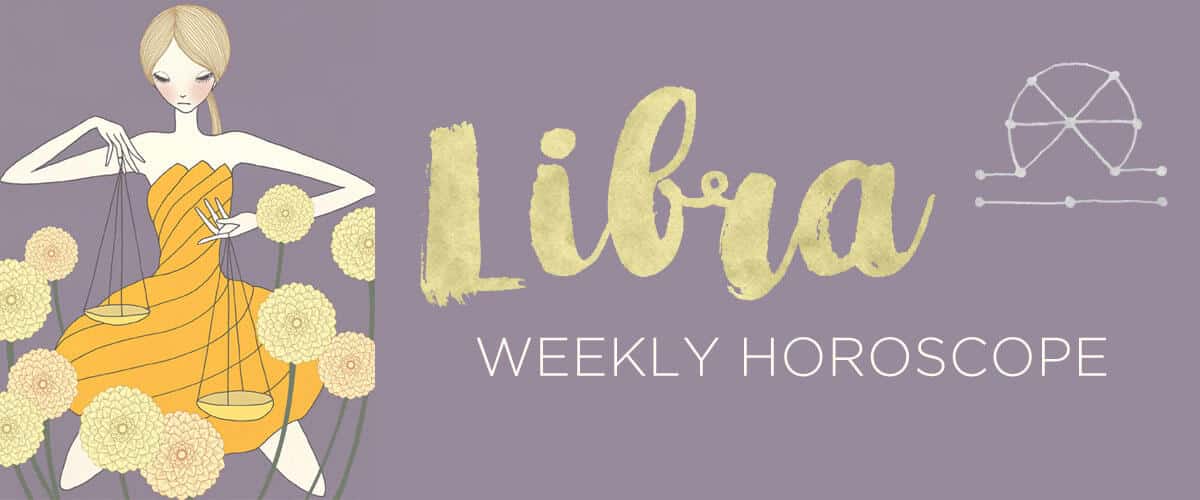 04-22-2019 to 04-28-2019
Talk about starting a week on a high note! On Monday, April 22, the excitable Sun holds its once-a-year summit with radical, unpredictable Uranus, which can spark sudden, intense shifts in your life. For the past eight years, this mashup took place in Aries and your partnership zone and probably triggered some, uh, interesting pivots. But this year, for the first time since 1942, the merger is occurring in sensual, grounded Taurus and your eighth house of permabonding. For some Libras, all the ups and downs of the past eight years could finally balance out and lead you to the place you've been aiming for! Single? A casual conversation can escalate into unabashed flirting, which could quickly lead to something even hotter. Even attached Libras might feel the heat with a new crush. But check yourself before you cross any lines you can't step back over. This alignment is like playing with fire. It feels nice at first, but you could easily get burned. Solid couples may do something on the spur of the moment, like elope in Vegas or start or expand a family. If you're on shaky ground with someone, this high-octane energy might be the thing that finally gives you the gumption to break it off—or do something truly radical and look at YOUR issues that are getting in the way of your happiness. The eighth house also rules joint ventures, so if you're in a creative or financial partnership, make sure you've done all your background checking and read the finest of the small print. If all systems are go, this could be life-changing!
Wednesday's stars may turn your attention to domestic issues as intensifying Pluto begins its annual retrograde until October 3. For the 16-year span from 2008 to 2024, this reversal takes place in grounded Capricorn and your fourth house of home, family and foundations. Ever since the far-flung planetary alchemist entered this realm, you've been doing some deep thinking about your inner circle and living situation. Some Libras have already made major transformations in these areas (and if not, buckle your seat belt). The kinds of changes Pluto evokes can be exciting, thrilling AND disruptive, but the whole point is that if there's anything you've been clinging to that no longer fits into your current lifestyle—or aligns with your highest goals—it's going to come up for review. It's up to you whether to resist and fight change kicking and screaming or "surrender" and consider this a welcome opportunity to make necessary course corrections. You could realize you actually prefer to live on your own, or are TIRED of living alone, or maybe you'll improve relationships with close friends or relatives. Bottom line: As soon as you are truthful with yourself about how you REALLY want your personal life to look, Pluto will help you manifest it like a boss.
On Saturday, determined Mars gets ensnared in a tangled angle with foggy Neptune. When you try to focus on something important, your attentions drifts like a cloud on a windy day. Here's an idea: Instead of smooshing a square peg into a round hole, throw yourself into something that you can do effortlessly and joyfully. So rather than pore over financial statements, engage in a creative activity—or spend the day in nature or exploring unfamiliar urban turf. While disorienting, this one-day transit can actually support you in becoming more authentic about your feelings, both positive AND negative.
Check out what's going on for…