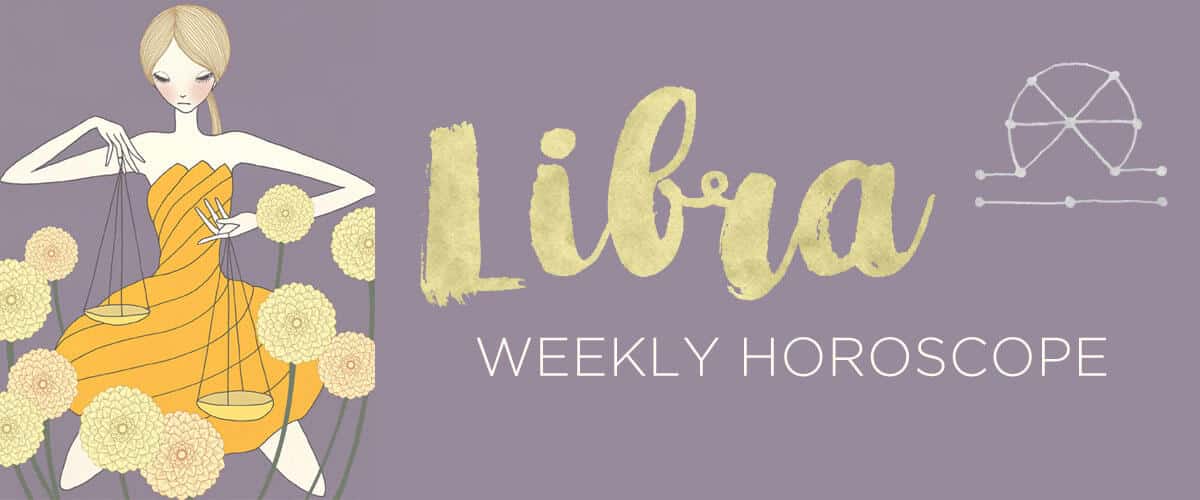 06-24-2019 to 06-30-2019
Willpower, please! Like Libra Oscar Wilde, you can "resist everything except temptation" this Monday, June 24, as your ruler, decadent Venus crashes into a square with boundary-dissolving Neptune. If you made an important commitment, stick to it and don't waver. (Yes, even if you have to muster every iota of inner strength you have in reserves.) Don't backtrack on promises, Libra, but also, don't be a martyr. If you said yes to something non-essential that is stressing you out, call and make another arrangement. Odds are, people will be happy to work with you on finding a more flexible solution—and the sooner you reach out, the more time you'll both have to drum that up.
This Tuesday, the quarter moon in Aries helps you balance the give and take in your closest unions. Equality is important to your fair-minded sign, but you're only human. Have you been taking a generous friend, love interest or coworker for granted? Make amends—and liberate your guilty conscience. Even if you don't have hours to spare, you can still express your gratitude verbally or even send a gift. If possible, do set up some quality time together, picking a slot on the calendar that you won't have to cancel. Relationships require care and feeding, Libra, and this quarter moon may be your call to reprioritize. Have your social butterfly ways caused you to neglect an important person dwelling in your cocoon? Flutter on back to base and strengthen ties with your key supporters—from your BFF to bae. Maybe you've been on the opposite end of the spectrum, feeling unappreciated for all that you've been giving. Before you accuse anyone of being a user, take an honest look: Did they actually ASK you to dole out all those favors? If not, you might not have much of a leg to stand on here. But do take a break from being the benefactor—and allow them a chance to step up to the plate. Remember Libra, people give in different ways. For you it may be baubles and bon-bons, for them it may be rides to the airport or moral support.
Starting Wednesday, you'll be scouting for a strong wifi signal and a serious cause to throw your weight behind. Superconnector Mercury splashes down in Leo and your eleventh house of technology, teamwork and social activism until August 29. Think big-picture: Because the messenger planet will be retrograde from July 7 to 31, you'll have a few bonus weeks to make your brainstorms viral. If you've got a personal project to promote or are part of a high-minded organization, seek out wider platforms that can reach a whole new audience. You'll feed off intellectual stimulation, so surround yourself with cutting-edge innovators and like-minded folks who also want to change the world. Before Mercury flips in reverse, get all your data backed up to the cloud and protected with a proper password.
Check out what's going on for…