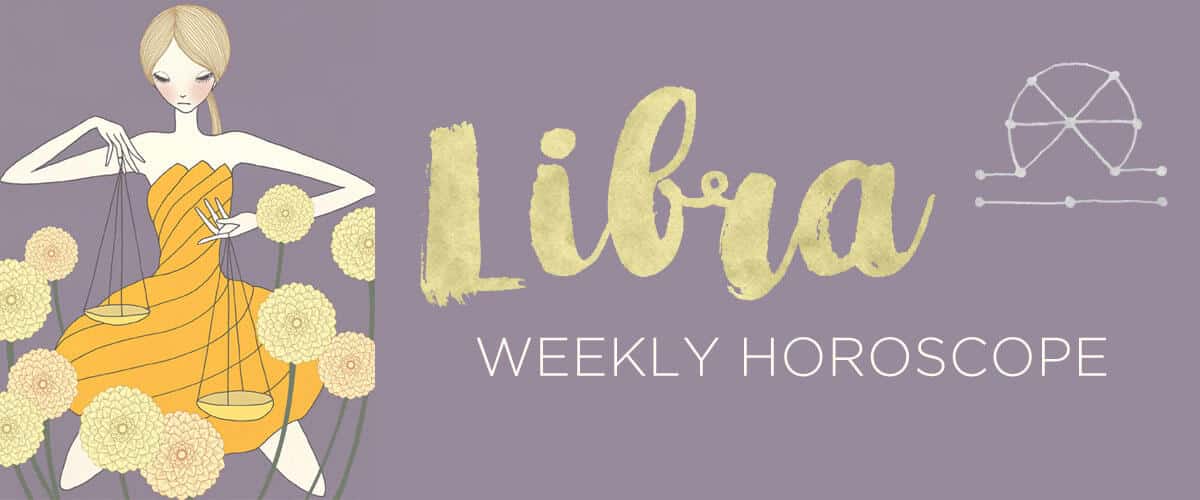 12-09-2019 to 12-15-2019
Flex those social butterfly wings, Libra, because this Monday, December 9, Mercury is calling you out of the cocoon and onto the holiday soiree scene! As the winged messenger sails through Sagittarius and your playful, communicative third house until December 28, you'll be the monarch in any room. Pick up the entertainment director's baton and make sure that your squad finishes 2019 on the most festive note possible. You don't have to rent out a ski villa to achieve this (but you could). With Mercury buzzing in your local activity zone, fun may be an eight-dollar Lyft ride from your front door. From artisan markets to charity galas to ugly sweater happy hour at the neighborhood pub, all you basically have to do is show up—and it just gets better from there. Show up alone if you can't rally your friend group. It won't be long before you're on a first-name basis with everyone sitting in earshot of your barstool…and this flirty Mercury cycle could bring some holiday hookup action for single Libras. With an emphasis on technology during this transit, your mobile devices will do double duty to help you finish the decade strong. Stop struggling to stay organized, Libra—there's an app for that!

Thursday's full moon in Gemini—the only one of 2019—illuminates your ninth house of travel, adventure and cross-cultural connections. The energy is electric and spontaneous, so be ready for anything! An opportunity to jump on a plane could come out of the blue over the next two weeks, and you wouldn't want to miss out because you obligated yourself to too many activities that you're only feeling lukewarm about. If your calendar is booked, you can have some titillating escapades closer to home. A weekend getaway, even just a one-day road trip, will do wonders to revive your soul. Or maybe commit to your winter vacay by making a down payment on a retreat that's scheduled a few months from now. Wherever you are, you can liven things up by chatting with people from different backgrounds—taking a stab at foreign languages as the situation requires. (Hello, Duolingo app!) This expansive full moon makes you feel like the local ambassador. It will help you build bridges—instead of erecting walls—with people in your community, and maybe bring them together for a meetup of your creation or a collective charitable holiday effort. It doesn't have to be complicated—simply gathering with diverse neighbors in the same room can spark meaningful change.
Bottled-up feelings could get uncorked on Sunday, whether you intend this or not! A restorative trine between expansive Uranus in your intense eighth house and radical Jupiter in your private fourth house could open the floodgates. One minute you might be focused on work, minding your own biz, when out of the blue something triggers a memory or touches a nerve and suddenly you can't hold back the tears. Don't resist it: This is what it means to be human, and your vulnerability can bring you much, much closer to people who have been acting like you were constructed of steel. Your relationships with female friends and relatives will be especially blessed by this cosmic confab. Reach out to the power babes in your circle for support and guidance. There could even be talk of a potential joint business venture, whether a one-off or an ongoing partnership. This is a great week to explore these kinds of synergies and see if they could be profitable. Perhaps one of your chicas is interested in investing in one of your dreams or helping shepherd an existing project into a bigger league.
Check out what's going on for…