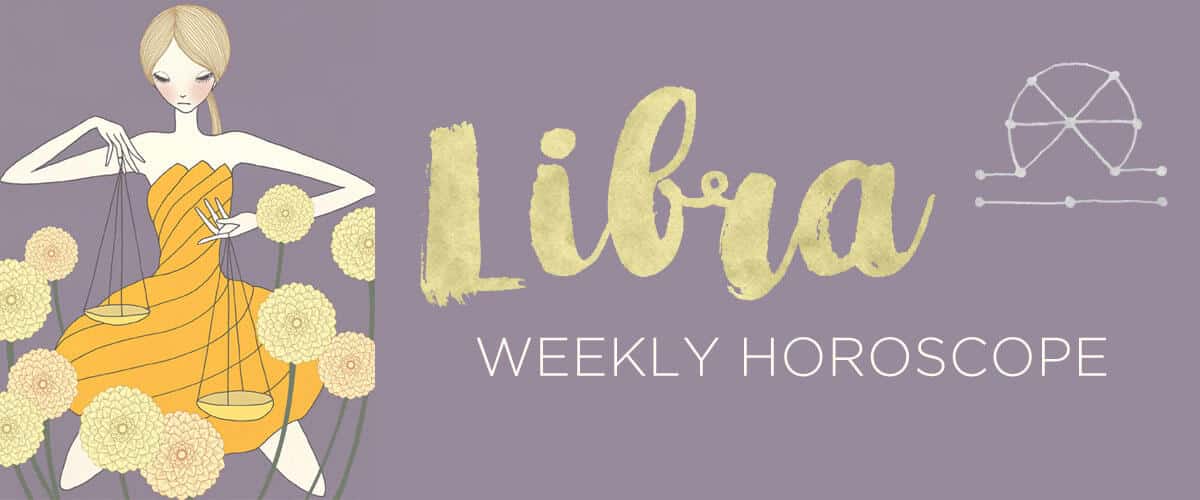 08-26-2019 to 09-01-2019
You won't be able to dodge the fantasies and dreamy vibes this week, Libra, so rather than waste energy trying, plan to make the most of this uber-creative and spiritual cycle! On Monday, August 26, your ruler, amorous Venus (in Virgo and your imaginative twelfth house), forms the first of two earth trines with transformational Uranus in sensual Taurus and your emotionally intense eighth house. Under this spell, your thoughts will drift toward the glossier, more idealistic—and erotic—end of the spectrum. This is a place where you're quite comfortable, but it can be a double-edged sword. While a boon for spiritual and seductive pursuits, this trine can distort situations and filter out the seamy underbelly of people and situations (and, uh, your OWN behavior). This could leave you susceptible to a smooth talker's glib machinations. No one can hold back a Libra in the throes of new (or deepening) love, but try to keep at least one platform sandal on terra firma when you're dating or mating in captivity. If you truly can't anchor yourself, enjoy the sexy dynamic tension, knowing that you're scheduled to come in for a landing on Sunday, when Venus locks into a second trine, this time with steady Saturn and your foundational fourth house. Couples will enjoy a dreamy week together, but don't pretend those tough issues have magically evaporated. If you want this union to go the distance, you're going to have to "deal and heal" one of these days!
Midweek, you may get a few chances to stretch outside your comfort zone—and you might learn why it's called a comfort zone. Most people aren't at ease doing unfamiliar things, but it's the only way to grow and move beyond your limitations. If you accept the universe's challenges on Wednesday and Thursday, you can do some important inner work. Wild card Uranus in your metaphysical zone makes two more earth trines—first with fiery Mars and then the intrepid Sun, both parked in Virgo and your introspective zone. You might not have had "deep soul-searching" in your Google calendar, but events or interactions those days might just force your hand. If you can genuinely keep an open enough mind to explore this subterranean landscape, you might just clear some deeply rooted patterns and find a resolution to a long-lived conflict. Pro tip: It may not be as simple as "forgive and forget."
Just when you think you're out of the woods, two more major transits fire up that sensitive twelfth house of yours! On Thursday, mental Mercury joins the Virgo delegation (until September 14), which might unleash some brilliant ideas but disrupt precious REM sleep cycles. And then on Friday, the year's only Virgo new moon jolts that zone, sparking mystical meditations and creative output. Schedule one-on-one time with your muse over the next two weeks to take full advantage of these esoteric gems. You'll also have opportunities—over the coming half-year—to examine old behaviors, vices and relationships that no fit into your lifestyle. Bid them adieu with a loving "good riddance!" ceremony!
Check out what's going on for…