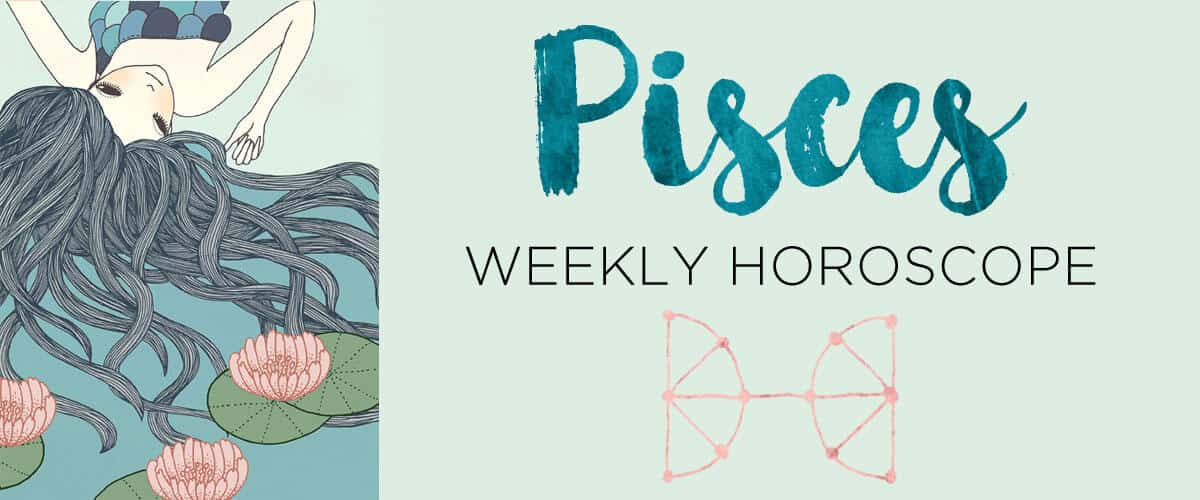 08-26-2019 to 09-01-2019
A creative and romantic renaissance is scheduled to arrive this week, with one spine-tingling, toe-curling moment after another! Starting on Monday, August 26, your amorous mojo is back with a vengeance as love planet Venus in your seventh house of committed partnership forms the first of this week's two harmonizing trines with "anything goes" Uranus in your expressive third house. From innocent flirting to muy picante pillow talk, you'll be eager to share some of your racier thoughts. Single? With your "hopeless romantic" side triggered, you're suited up and ready to plunge into the Emotion Ocean with the first potential dive buddy you meet. Helpful hint? Cross a few non-deal breakers off your list of criteria. Someone who turns out to be a potentially ideal match might be totally "off-type," so look—or in your case, FEEL—way beneath the surface into this person's very soul. Couples should toss the playbook and get adventurous. On Sunday, Venus swings into her second trine, this one with structured Saturn in your eleventh house of friends, groups and technology. Unlike supersonic Uranus, Saturn moves at glacial speed, urging you to roll into something new a little more slowly. But hey, no harm in returning a stranger's smile and responding to their text with a warm and enthusiastic reply. In an LTR? Follow Venus' peacekeeping lead by reminding yourself that almost everything is "small stuff" and therefore, not worth sweating over. Take your amped-up emotional energy and channel it toward a shared goal.
If life didn't shift quite enough for you early in the week, sit tight. Midweek, alchemical Uranus in earthily sensual Taurus and your communication house connects first with lusty Mars (on Wednesday) and then the Sun (Thursday), both in Virgo and your partnership house. You may have no choice but to speak from the heart. But pay attention to what you're about to blurt out. Honesty is an admirable policy, but with unpredictable Uranus at the mic, you could open your mouth and accidentally stick your foot in it. Anything that MIGHT have momentous consequences is worth seriously considering and "pre-editing." For single Fish, a friendship could bloom into something irresistibly erotic. Before you "go there," think through all possible outcomes, including the relationship blowing up in your face if it doesn't work!
And the hits just keep on coming! Also on Thursday, expressive Mercury joins the Virgo expedition (until September 14), giving voice to some of your deepest desires. Just watch that you don't get overly demanding or critical if your love interest doesn't hit it out of the park on the first at-bat. Friday, the year's only Virgo new moon sends seismic waves through that seventh house of committed unions. Regardless of your current status, this lunar lift will fire up your innate urge to merge, and even if you've sworn off relationships, you won't be able to dodge dynamic duetting. Newly dating? Here's a beautiful opportunity to practice all those high-minded ideals you read and talk to your girlfriends about. Attached? The million-dollar question becomes how to keep things hot and exciting while deepening the trust and commitment. When you find the answer, write a book because it's sure to be a best-seller!
Check out what's going on for…