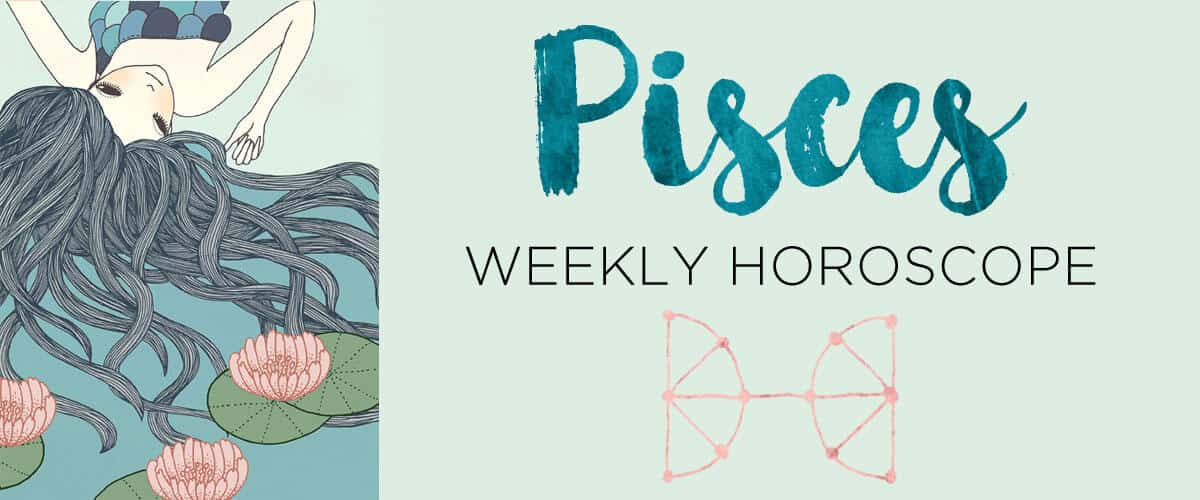 02-18-2019 to 02-24-2019
Shake it off, Pisces! Some of the intense emotions of the past four weeks might just vaporize this Monday, February 18, as the Sun shifts into your sign and kicks off your 2019 birthday season. While we're not advocating for denial, what if you didn't have to analyze every feeling? Instead, you could let them wash over you like a wave…and help nudge them along by literally moving your body. (Or just put them in the proverbial "parking lot" while you celebrate until March 20.) With the life-giving Sun in your corner, you'll feel a fresh surge of get-up-and-go momentum. Squeeze in the last days of winter sports, from ice skating to cross-country skiing—or maybe sign up for surf camp, in Hawaii! It's worth reminding yourself (daily) that energy flows where your attention goes. Flip to a front-facing lens (instead of that introspective "selfie cam") and go on a four-week mission to discover what makes you happy. No need to buy the lifetime membership. Since your tastes will fluctuate wildly during Pisces season, try before you buy with one-day workshops, free passes and drop-in classes. Give your inner rock star a shot at the spotlight, Pisces. Your sign tends to be cautious, often preferring to observe from the sidelines, but this solar-powered transit could catapult you into a prominent role this week, meaning you may be forced to take center stage. Swallow your fears and just do it. You've got this, Pisces!

Another upswing this Monday comes courtesy of Chiron, the comet known as "the wounded healer." Every 49-50 years, this intense heavenly body makes an erratic orbit through YOUR sign, which has been the case since February 8, 2011! During this deeply transformational phase you danced with some demons, which may have forced you to address them with lasting, soulful solutions. In the process, you may have even said goodbye to a relationship, job or a friend you thought would be in your life forever. Simultaneously, you may have overcome some lifelong barriers and found immense joy. The intense peaks and valleys begin to level off as of Monday, as Chiron finally exits your sign and picks up an eight-year journey through Aries. You already got a preview of this when Chiron popped into the Ram's realm from April 17 to September 25, 2018. The focus of this forthcoming Chiron cycle is creating a solid sense of security and abundance. Unhealthy beliefs about money will require examination. Whether you're an underearner or an over-spender (or both!), it's time to create a healthy relationship with finances so that you can enjoy your flow and set yourself up for long-range stability.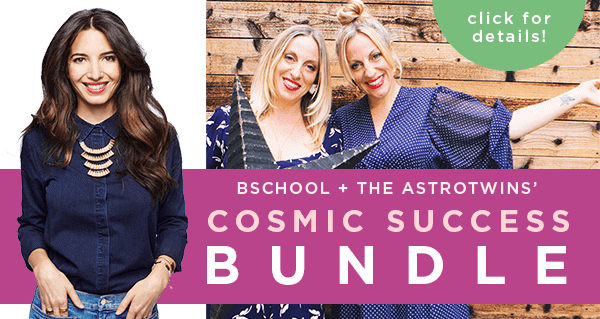 Tuesday's full supermoon in Virgo brightens your seventh house of committed partnerships, sending you on a treasure hunt for your other half. A casual connection could become a real-deal commitment over the coming two weeks, or you'll be inspired to get back out on the playing field again. Already off the market? Make time to appreciate the person on the pillow next to yours. If your connection's become ho-hum, try viewing them as you would a stranger. Turns out you've been overlooking some updates to the ever-evolving person you swore you knew like the back of your hand. Single? Opposites attract under these moonbeams and your heart may want something totally different than what your mind is telling you that you need. Stay open to the mysterious force of amour and see who Cupid selects for you. Dating someone casually? Over the coming two weeks, talks could turn to exclusivity. But if you've been languishing in the "will they, won't they" drama, look at what's keeping you stuck in it. La luna will shed light on the truth about the lovers in your life. If you don't like what you see, turn heel and run in the opposite direction. You're not going to attract The One unless you have a clear and open field. Business partnerships will also benefit from this full moon. Is it time to join forces? Again, keep the searchlight on for a complementary force instead of someone with a carbon copy of your skill set. If you've collaborated successfully in the past, the full moon may evolve your connection into a more official partnership. Lawyer up and draft a legit contract or deal memo before Mercury flips retrograde on March 5!

Check out what's going on for…