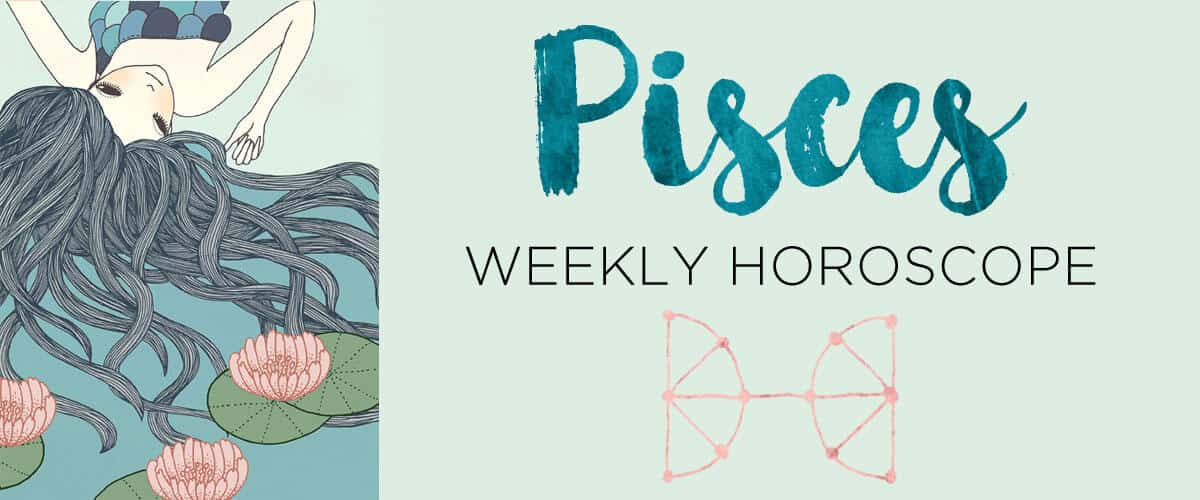 12-09-2019 to 12-15-2019
Let them eat cake—or an entire gingerbread house! While everyone else is downshifting and getting ready for a holiday break, you're just warming up. On Monday, December 9, mental Mercury wraps an extended tour through Scorpio and your nomadic ninth house and blasts into Sagittarius and your ambitious tenth until December 28. Welcome back, focus and clarity! Traveling alongside the Sun, Mercury can intensify your charisma and influence while giving you ample energy to see projects through to completion. And since Mercury is a social creature, dress to impress AND be ready to accept a last-minute party invite. At evening shindigs, have your business cards ever at the ready and be prepared to unfurl that elevator speech. True, people will be in a holiday headspace, but if you polish your pitch, emphasizing why they'd be crazy to say no, you'll whet their appetites. A simple conversation could lead to a collaboration in the new year. And speaking of THAT, take a little time before the ball drops to fine-tune your 2020 goals. With your resolution-setting house on fire, you're a manifesting mogul!

On Thursday, the only Gemini full moon of the year shines a light in your domesticity corner. Focus on your inner circle—even if that means rejigging your midweek plans so that you're spending time with the people who matter most to you, be they "chosen family" or the folks who share your DNA. Are you 100 percent happy at the Pisces Palace? If it doesn't feel like a safe, peaceful oasis, look around and decide what changes you can make that would do the trick. Do you need to do a little redecorating or renovating? Hand your messy or noisy roommate a pink slip? Maybe you've been thinking about moving to a totally different climate, where you can be warm, swim or ski most of the year. Squeeze in time before the year's end to scout locations and see if you could really be happier somewhere else. At the very least, throw yourself into a deep-cleaning and decluttering mission. This is the first step regardless of what you might do on the home front. It's also a good time to gather with good friends and invite them over to your spruced-up place. A small and intimate cocktail party could be the social event of the season. Because this family-focused full moon occurs so close to the holidays, you might bang heads with a volatile relative. Clearing the air is a good idea—if it's possible—so that by the time you all gather around the table or tree, there's no danger of a brawl breaking out.
On Sunday, revolutionary Uranus in your expressive third house lunges into a supportive trine with visionary Jupiter in your collaborative eleventh house. A casual connection could blaze into a potent partnership, so don't censor yourself when you start talking about your passions with relative strangers. This is how magic happens. And while this is familiar ground for Pisces, what unfolds under this cosmic confab could blow even YOUR already-wide-open mind. These game-changing planets won't reconnect like this again until 2028, so maximize it! But first take inventory: You know your strengths, but where could you use a complementary person to fill in the gaps? Put it out there and watch the connections start popping. Be prepared to meet the universe halfway. Start scanning the crowds. If someone catches your attention, tap your god given talent to strike up a friendly conversation and break the ice. Joining a new group will also link you to likeminded people. Don't fade into the background. If one shining individual stands out in the crowd, break off for some one-on-one time and see what bubbles up.
Check out what's going on for…