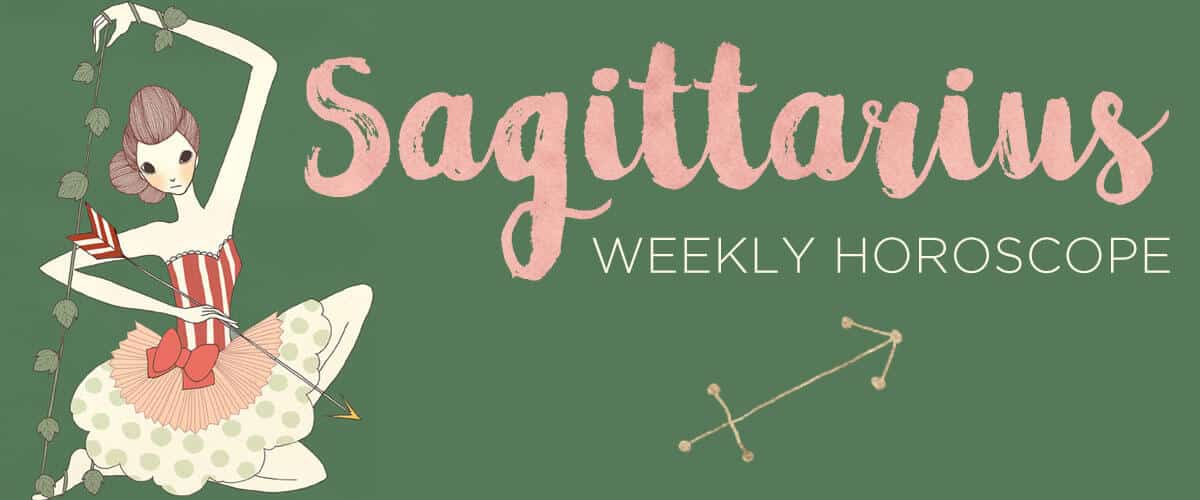 04-22-2019 to 04-28-2019
If you wake on Monday, April 22, ready to pound a green juice and dart off to the yoga studio, you can thank the one-day-a-year mashup of the radiant Sun and game-changing Uranus in physical Taurus and your salubrious sixth house. Even as we're patting you on the back and cheering you on from the sidelines, this triple shot of motivation comes with a warning label. The annual merger can indeed fire you up and give you the kind of push you've been waiting for. But just as suddenly and dramatically as it breezes in, it could blow out equally fast, leaving you looking askance at that rolled-up mat and bag of organic kale. Max out this jolt of adrenaline by coming up with a sustainable plan. You don't want to be a weekday warrior who burns out as fast as you ignite, Sag. Instead find a manageable way to work exercise and healthy eating into your regular life. (Note we didn't say DAILY.) You can use this Uranian energy to create some new goals that truly excite you, even if they seem just a TINY bit beyond your reach. Build in midway milestones you know you CAN achieve, and when you hit them, reward yourself to stay on track. If you're in a partnership, talk to your S.O. about making some of these positive changes together. Single? Tap a like-minded friend and hold each other accountable. With spring legitimately in the air, the timing couldn't be more perfect!
Money makeover, anyone? Big changes could be coming down the pike as early as this Wednesday, when transformational Pluto kicks off its annual retrograde and reprioritizes cash management for you. Many Archers have already moved into the fast lane on the financial freeway, and this yearly pivot is a chance to assess your progress and direction. In 2008, Pluto blasted into Capricorn and your second house of fiscal foundations, and it will stay in this all-important zone until 2024. By the end of this protracted period, you should have a pretty good handle on things, but there's no need to do anything rash. In fact, with the dwarf planet retreating through cautious Capricorn, haste makes waste. This change in your whole approach is one of Pluto's lessons, and this five-month backspin will present opportunities to make necessary adjustments without stressing out. You might revisit an old idea or investment strategy that's suddenly appropriate again. And who knows? Maybe you'll finally embrace that most UN-Sagittarians of concepts: a budget!
Emotions could get ratcheted up under Saturday's unnerving square between passionate Mars in your relationship corner and sensitive Neptune in your emotional fourth house. You might struggle to articulate your feelings or spend the day walking around in the thinnest of skins. It's also possible that you're hyperaware of other people's moods and, in a misbegotten effort to avoid hurting them, swallow your own truth. But consider this: In your attempt to "spare" someone else's feelings, you're discounting your own—which can lead to resentment. Under this mashup, compassionate honesty IS the best policy. Single Sags could lock into a sizzling flirtation, and while pursuing it would be fun in the moment, know that under this fast-moving transit, it's not likely to lead to anything rock-solid.
Check out what's going on for…