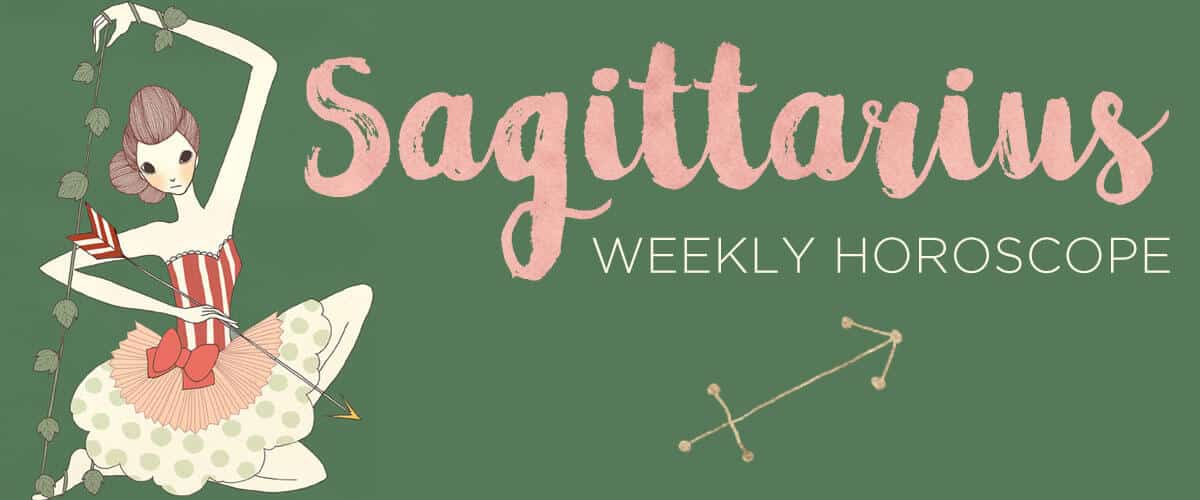 02-18-2019 to 02-24-2019
Power down, Sagittarius. The time has come to rest and recharge as the Sun retreats into Pisces and your cozy, internal fourth house. You may be the late to the hygge party, but you can make up for lost time between now and March 20. KonMari your closets, perfect your potato leek soup recipe, and binge-watch all the Netflix series your friends have been buzzing about (while you lounge on the couch with your beloved pet). Or...okay, try! Sitting still is hard for a fiery Sagittarius. So it probably won't be long before your eyes start wandering to all areas in need of a creative upgrade. Hmmm... Could building enclosed shelving open up space for a workout area or craft table? And how about bringing the outdoors in with some plant life and brightening up dark rooms with oversized mirrors? A lot can be transformed during Pisces season, but try to move at a flowy (read: not manic) pace. Pull ideas together on Pinterest boards and consult experts before embarking on major projects or breaking out your power drill. If you're ready to move, the next four weeks could light the path to your future dream home. Get your paperwork ready, like tax returns and paystubs (and a mortgage pre-qualification, if you're buying) so you can leap when the lucky listing shows up. And when was the last time you visited your folks or your favorite cousin? This four-week circuit is an ideal time to reconnect with relatives and your most cherished friends. A female family member may need a little more support during Pisces Season, and your encouraging words can champion her through a rough patch.

Also on Monday, Chiron, the "wounded healer" comet, returns to Aries and your fifth house of fame, creative expression and romance. After eight years in Pisces and your home and family sector, you'll be relieved that the heat is off such a personal part of your universe. Many Archers made huge sacrifices since February 2011, supporting relatives, carrying a heavy financial burden and struggling to feel rooted and secure. With Chiron heading out of this realm, the weight of responsibility may become more evenly balanced at home. Support: incoming! Sweet relief. From Monday until April 14, 2027, Chiron's next mission is to teach you to treat yourself like a queen—without veering to the opposite extreme and becoming a spoiled royal. When you take luscious care of yourself, set healthy boundaries and make time for pleasure and fun, everyone wins. So why the heck is this so hard? Illuminate deep-seated beliefs about feeling "undeserving" and the need to people-please. As you become aware of these self-imposed limitations, you will learn to freely say yes or no instead of trying to make everyone else happy at YOUR expense. Invite joy back into your life, even if that means making a painful decision to step back from something you love dearly, but simply can't sustain without a huge cost to your wellbeing.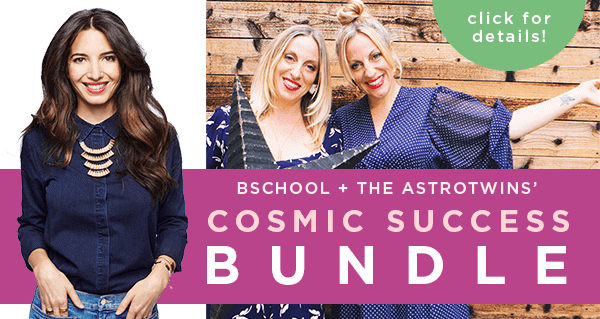 Though "pajama dressing" may be all the rage in your world during Pisces season, button into your power suit on Tuesday. That day, the year's only full supermoon in Virgo will be powering up your ambitious tenth house, which could bring a major professional milestone. An opportunity could pop up suddenly and you might not have time to rush home to change into something more "professional." But this isn't coming out of left field, Archer. You've earned it with your last six months of hustling! Be proactive. In the two weeks that follow this full moon, any marketing and promotion you do could open major doors. Send out pitch decks, go live on social media to share your latest works, become a regular at networking events. If you're already well-connected, set up lunches with the movers and shakers in your universe. They might know some key people to introduce you to, like your future boss or a VC who wants to offer you a round of financing. Keep an eye on your Inbox. An enticing offer could arrive in the two weeks following the full supermoon. This one might send you to the executive suites or bring a contract that's a bit more "corporate" than your indie-spirited sign is used to. Don't write it off too quickly. Even if your ultimate goal is to be the free-spirited CEO of your own enterprise, gigs like these can be incredible training for the future.

Check out what's going on for…