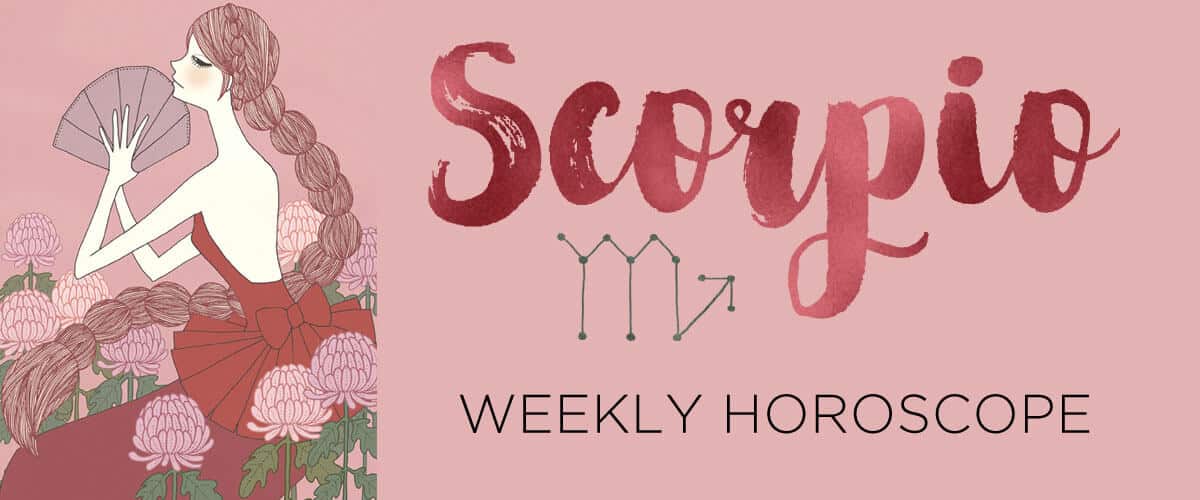 01-20-2020 to 01-26-2020
Break out the Instant Pot and that half-finished craft project you abandoned last spring. Starting this Monday, January 20, it's hygge season all day, every day for Scorpios. As the Sun decamps to Aquarius and your fourth house of nesting until February 18, you'll feel like tucking away. But not necessarily alone! Aquarius season is a time to commune, which means Chateau Scorpio could become grand central for potlucks, movie nights, knitting circles, book clubs. Truth is, as a (not-so) secret control freak who likes everything "just so," you feel more comfortable entertaining on your own terms instead of dropping into other people's homes. But anyone who passes your threshold must first earn their loyalty points. No mystery guests or random plus-ones allowed, please! Difficult family members can also keep their distance. You'll be a bit pricklier than usual for the coming four weeks—possibly longer, with Mercury turning retrograde from February 16 to March 9—making it hard to detach from the crazymaking they bring. Even if you can't totally avoid them, don't let them corner you into a conversation you're just not ready for (and might never be).

Friday's new moon in Aquarius brings another wave of cozy, domestic vibes. If you're the rare Scorpio who is living amidst clutter, your new moon assignment is to re-watch a few episodes of Marie Kondo's Netflix show and get thee to tidying. Sentimental objects have a way of cluttering up your space, but once you decide to let them go, no one's more of a minimalist than you! The trick is to NOT race to replace what you give away. If you're considering a move, this is a perfect time to set up those Zillow alerts and have a realtor show you around. Is a home purchase in the offing? Get ahead of the game by prequalifying for a mortgage. Love where you live? Make the space more functional for 2020 you. Maybe it's time to set up a home office—or install speakers in every room and mirrors on the bedroom ceiling.
You may feel pulled in two directions this weekend as cosmic copilots Venus and Mars crash into a complex square. Part of you is tempted to pursue something you know isn't ideal, yet it's too damn alluring to walk away from. (That would be rosy-eyed Venus in dreamy Pisces and your fifth house of romance and drama.) But for once, Mars (your co-ruler) is the more levelheaded one. The red planet is heating up your second house of security and money—and doesn't have the bandwidth to invest in anything that might crash and burn. Basically, the choice boils down to passion or a shot at longevity. With decadent Venus upping your longing for excitement and possibly a little trouble, you will be tempted! Mars' focus on potential consequences doesn't have to be a buzzkill, though. Hit pause long enough to think it through. If it's love and stability you're seeking, hold out for that combination platter. Solidly attached? Don't let money come between you. Be conscientious of shared expenses, and before you unilaterally do anything major, sit down and discuss it.
Check out what's going on for…