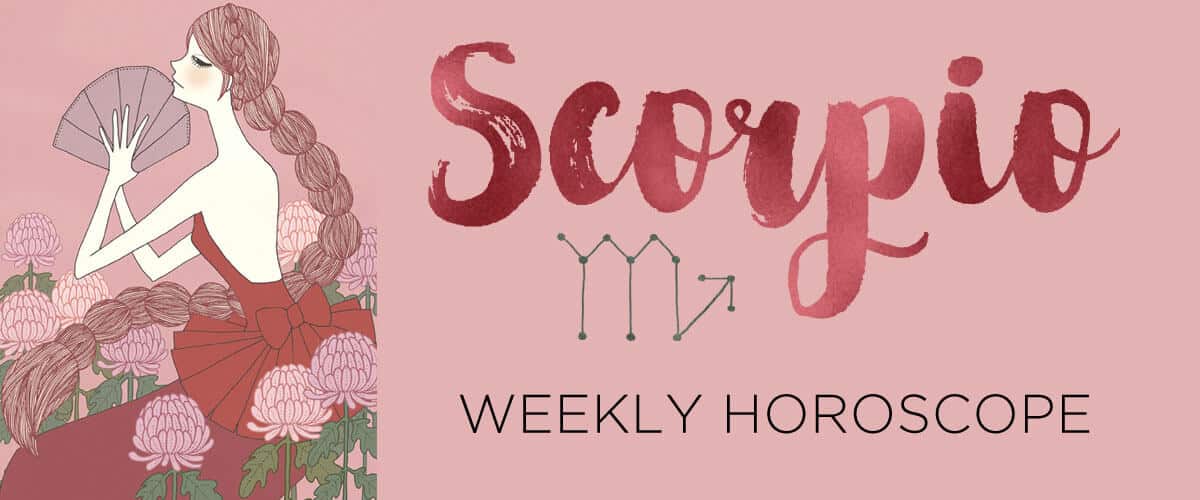 06-24-2019 to 06-30-2019
Swoon! A passionate connection could hit the tipping point this Monday, making it hard for you to maintain composure. And maybe you shouldn't Scorpio. With boundary-free Neptune squaring ardent Venus, you may finally drop that hardcore guard you've had up with someone who just wants to love you. Why ARE you holding them at arm's length? If it's simply fear, this could be a day for testing the waters. But if your intuition is throwing up red flags, listen to that inner voice of caution. Shadowy Neptune can obscure people's true intentions. Creative collaborations could also hit their stride, provided you're willing to accept each other's artistic differences. This could get interesting!
Tuesday's quarter moon in Aries illuminates your sixth house of efficiency and healthy routines. Stop stalling on that way-past-due "spring" (cough) cleaning mission. With a little boost of Aries firepower you can get your space decluttered in no time…and without all that sentimentality slowing you down. Just don't be rash. Make yourself a "maybe" pile before you donate that tea set your grandma left you to The Goodwill. Has your idea of a bicep curl become "lift margarita glass to lips/place margarita glass on table/repeat ten times"? With your wellness sector getting pinged by these balancing moonbeams, you might want to replace that with a green smoothie and a pair of handheld weights. The adventurous Aries vibes could inspire you to go even more high impact with your fitness routine. If nothing else, slip that Fitbit on your wrist and bring a little more awareness to what you're consuming and how often you move. Don't forget: You can still get in your 10,000 steps by trekking through an urban hotspot or shaking it at an outdoor dance party.
Starting Wednesday, get ready to network your way to the top! People-loving Mercury sails into Leo and your professional tenth house until August 29. Because of a retrograde from July 7 to 31, you'll have a few bonus weeks to polish up your presentations and schmooze up the influencers. While things might slow down in that phase—during which you should avoid signing contracts and making tech purchases—you can still lock down some details and get all the players on-board and on the same page. Be extra clear and concise in your discussions and put everything in writing to (try to) avoid the typical Mercury-retrograde communication snafus. When the cosmic messenger is retreating, review and reflect before you hit the Go button. It's a perfect time for expanding your contact database, and no, Scorpio, there's nothing wrong with turning social interactions into casual business meetings. Be prepared to deliver your three-sentence "elevator speech" at a moment's notice.
Check out what's going on for…