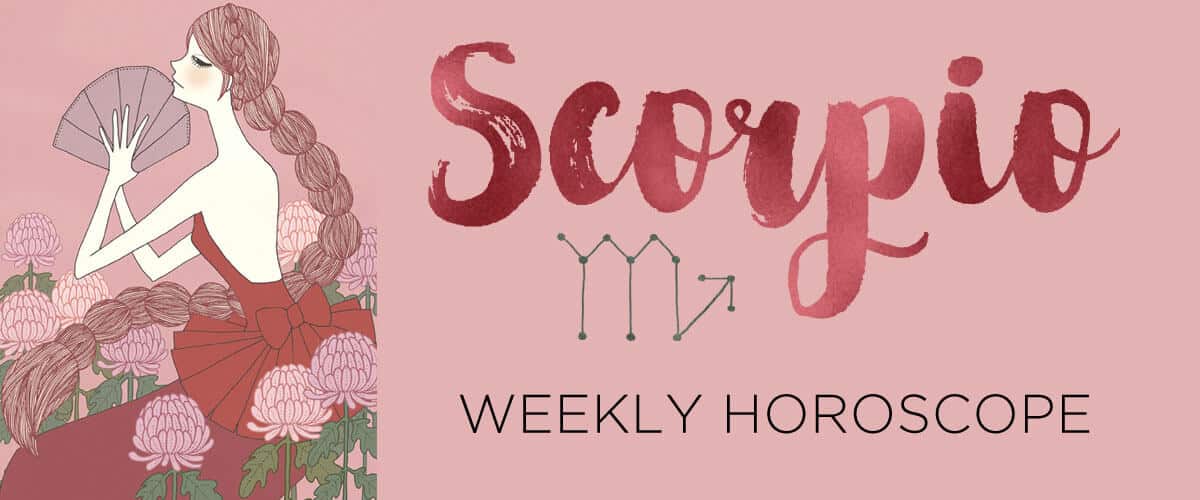 08-26-2019 to 09-01-2019
This week arrives with a change in Scorpio policy: No more judging books by their covers! Harmonizing Venus is hunkered down in Virgo and your eclectic, eccentric eleventh house, and on Monday, August 26, she swings into a flowing "trine" with transformational Uranus in your relationship realm. This electrifying alignment gifts you with infinite patience for (and attraction to) innovators, inventors, artists, activists and unapologetic rebels; the only thing you probably won't have a taste for is "normcore." Your social spheres should expand exponentially during this cycle, drawing all sorts of outliers into your orbit. Because fashionista Venus is the image consultant of the skies, this is also a perfect moment for YOU to break the mold a bit, too. Uranus invites you to closet-shop and pull out some of your fiercer outfits—and actually wear them! It's also the planet of technology, and with it so sweetly synced up with love goddess Venus, single Scorpios may have surprising success with dating apps early this week. Group activities are also a good way to meet soulful suitors, so when you are out and about, work the room. You might decide to extend a benefits package to one particular platonic friend this weekend, when Venus forms a second supportive trine, this one with rock-solid Saturn in your social sector. Chances are you've already thought this through, so when the "moment of truth" arrives, you'll already know your answer. Attached? This is a good weekend for mingling more as a couple. Here's a chance to form a blended entourage of people you BOTH enjoy and pack in a bit more summer fun before the season comes to its inevitable sad conclusion.
More change is afoot midweek as game-changing Uranus forms two earth trines of its own! On Wednesday, it fist-bumps feisty Mars and then, on Thursday, the Sun, both of which are in Virgo and your community center. With so much activity in your "people" houses, you're sure to widen your sphere of influence with stimulating new folks AND deepen some of your closest bonds. You could make a romantic or professional alliance official or team up with some creative types to send out a viral message. With your one-and-only, you might mutually decide to take a stroll on the wild side, but make sure you're really on-board. At the very least, choose a safe word and take it seriously!
Just when you thought your social life couldn't get any livelier, gregarious Mercury joins the Virgo wolf pack on Thursday, sticking around until September 14. And the very next day, the year's only Virgo new moon adds its own galvanizing energy to that collaborative eleventh house, helping you to write a fresh chapter. Where have you been wanting to branch out—with a new friend circle, a politically active group or maybe a women's circle? Anything that promises entertainment and the potential to do good in the world will be right up your alley. Over the next two weeks—peak manifesting time for this lunar lift—call back those people who've reached out to YOU and just say "yes" to whatever they propose. Even if it's just cold-calling potential voters or volunteering at an animal-adoption event, getting to know like-minded folks will do your little Scorpio heart a world of good!
Check out what's going on for…