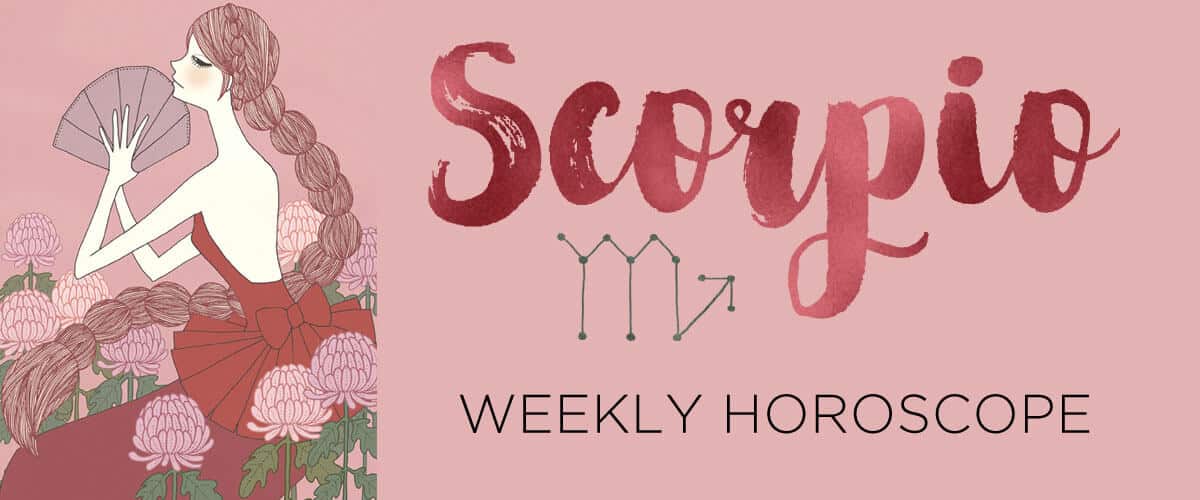 04-22-2019 to 04-28-2019
Your recipe for relationships on Monday, April 22: Take two people, add a strong attraction, then shake it up vigorously. Whatever your current situation, there could be an unexpected shift in the status quo thanks to the annual mashup of the ego-focused Sun and capricious Uranus in Taurus and your seventh house of partnership. Those aren't words your sign relishes hearing, but try not to resist any surprises that pop up regarding a business or romantic partnership. If you can truly wrap your head around the belief that whatever happens is ultimately for your own good, you can accept any unanticipated developments with poise and even positivity. Hang in there and consider things from different angles. Maybe this is what you secretly were hoping for all along but were afraid to initiate. Stay open, and you may discover that Monday's events are actually a blessing in disguise.
Support for this new attitude comes on Wednesday, when your cosmic co-ruler, metamorphic Pluto, kicks off its annual retrograde, which lasts until October 3. From 2008 to 2024, the alchemical dwarf planet is marching through practical Capricorn and your third house of thinking, communicating and social connections. Retrogrades offer opportunities to reconsider relationships and situations and even to tear things down and rebuild them. During this five-month cycle, you'll have one chance after another to consider how you express your ideas and interact with your peers, siblings and neighbors. Your intense sign is far less interested in small talk than heartfelt, profound conversations. But here's something to chew on during Pluto's backspin: How willing have YOU been to initiate these dialogues or respond in kind when someone else holds the door open for YOU? Professionally, evaluate how you're presenting your message. You've got something important to put out there, and it behooves you to find the appropriate language, image and platforms to broadcast it. If you need to do something to make a greater impact, research professionals who can help you take your game to the next level.
Regardless of how directly or deftly you're expressing yourself, your message could come out garbled on Saturday, as your other ruler, decisive Mars, locks into a befuddling square with foggy Neptune. Is that attractive stranger flirting with you—or are they trying to sell you something? And when you think you're being straightforward with your message, people look at you like you're speaking in code. A good rule of thumb for this potentially signal-scrambling day: Make no assumptions. Use simple, unambiguous language, repeat important statements back to people and ask them to do the same. While you might seem a bit pedantic, it's better than acting on false premises!
Check out what's going on for…