Monday February 2nd - Sunday February 8th
Should you roll out the welcome mat…or roll it on up? This Tuesday, the full moon in Leo meets up with supersizer Jupiter in your domestic zone. Their combined powers could have a couple different effects on your psyche making you love where you live or the exact opposite. Blissed-out Bulls will be motivated to play host, interior decorator, or even temporary landlord. Don't be shocked if you start moving furniture around (bonus points if you're guided by a feng shui bagua map), furiously pinning living room spreads from Elle Decor, or opening up a new OneNote list to log the ingredients for a dinner party menu. And could that empty area of your home be turned into an Airbnb profit machine? This would be worth exploring now. One hitch: Mercury is retrograde until February 11, so when it comes to the riskier adjustments, we recommend thinking them through carefully and waiting a week or two before you, say, post photos of your rustic-chic pied-a-terre on vrbo.com. But by all means, though, have that epic dinner party before the week is through, especially if it means reuniting with precious pals from your past (both Mercury and Jupiter retrograde will LOVE this). Jetsetting Jupiter's influence could spark you to serve a more international menu. How about setting up that make-your-own sushi demo or a fondue station for the fun of it? If you're feeling disgruntled about the four walls that house you, the full moon's connection to Jupiter retrograde could spur a feverish real estate hunt. Start looking around, even if everyone around you is carping about how "impossible" it is to find reasonable rent or mortgage rates. Lucky Jupiter is planted in your living sector from July 16, 2014 until August 12, 2015. If ever there were a time to find your dream home, this would be it. Don't be the stubborn Bull, scared to make a change. Squabbles with relatives and roomies may reach the boiling point, necessitating a raw and honest conversation about your shared household responsibilities. You might just redraw that old-fashioned chore chart and post it somewhere visible. After all, Taurus, you ain't nobody's maid or babysitter! Don't rage on 'em: we teach people how to treat us and your compliance with their unreasonable demands may be the reason they've mistaken you for the aforementioned welcome mat. Speak up for your needs too, especially with close female friends, family members and neighbors. Unless you vocalize your dismay, they will remain clueless. Tuesday's full moon could also bring back an incredible woman from your past. She may have been a teacher or someone you traveled with. You'll be thrilled to reconnect and learn from her expansive worldview once again.
To ease any tension at Chez Taurus, it's fine to bury yourself in work this week. Mercury remains retrograde in your career zone until February 11, which is an optimal time for tightening up the ship before you launch it from the port. Beta test new initiatives with your close friends or trusted colleagues — ones who can give you helpful feedback on how to improve your product. Polishing up your professional presentation to a "sunlight on The Chrysler Building" beam would be a wise idea, too. Challenge yourself and raise the bar higher. Your bells and whistles can be subtle. Aim for a striking effect using sleek design and whitespace for less-is-more impact. And, since success so often depends upon who you know, use this week to nurture your connection to the movers and shakers. Don't hit them up for anything just yet. First, build the relationship. Show up (and volunteer perhaps) at an industry group's networking event. Invite colleagues out for a getting-to-know-you lunch and don't forget to pick up the tab. Ask lots of questions, put in some extra elbow grease with your boss or clients "just 'cause." Position yourself as a loyalist and dedicated teammate and soon they'll be offering you opportunities before you even ask. Paying dues is always part of the process.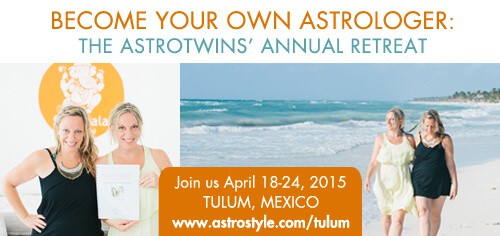 On Friday, the tension between your personal and professional life could hit the tipping point. If you're off balance — perhaps spending too much time at the office OR curled up avec remote control on the couch — something's gotta give. Enterprising Jupiter will sit directly opposite the action-oriented Sun encouraging you to make a change. This cosmic lineup only happens once a year and will really feel like a push. A private matter could be pushed into the public eye. Be careful about making a scene, Taurus, because people will not be fast to forget what you do near Friday. Of course, this can be a good thing if you want to draw attention to one of your hidden gifts. If a leadership position has been calling your name, step up to the plate. Conversely, you may decide that it's time to hand off some duties to another capable soul so that you can get more face time in with your friends and family.

Next up: Your Taurus Monthly Horoscope >
SEE ANOTHER SIGN'S WEEKLY HOROSCOPE