Monday February 23rd - Sunday March 1st
With sultry Mars and Venus in Aries and your "no limits" twelfth house until March 17, your emotions are running wild and free. As great as it feels to let yourself go, you could tread dangerously close to "bull in a china shop" territory. Early this week, the Mars-Venus duo gets body-checked by stern Saturn, giving you a moment to pause and assess. Saturn is touring Sagittarius (until December 2017) and your eighth house of trust, intimacy and permanent partnerships. Although you want to surrender to fantasy, are you slipping down a dark path? Make sure you really know who you're getting into bed with, literally and figuratively! Ask the important questions like, "Are you seeing anyone else?" or "If you invest money in my business, how much ownership will you want in return?" Operating on hope and assumptions could bring a crash and burn.


If you're in a relationship, a few trust issues could be aroused. Before you fling accusations, dig deeper. Is there REALLY just cause for your suspicion? Maybe you need to put more structures in place to feel more secure, like a weekly date night or daily phone calls at a specified time. Esther Perel, author of Mating In Captivity asserts that committed couples must plan sex; it doesn't spontaneously combust like it did in the honeymoon phase. But hey, Christian Grey's Red Room antics were certainly pre-meditated, so even if your "Fifty Shades" adventures wind up on a shared Google calendar, it doesn't mean you can't get maximum pleasure from the experience. Feelings of loss, heartbreak and abandonment may be stirred by Mars and Venus in your twelfth house, and some Bulls could be mourning a heartbreak — even one that happened years ago. Saturn encourages you to find savvier strategies for exiting yourself from the grips of fear. Surprise — that exit plan from Doomsday thinking doesn't include "focusing on the positive" alone! According to this Psychology Today article (https://www.psychologytoday.com/blog/ambigamy/201502/calmfidence-the-secret-true-resilience), freeing yourself from fear means talking out the worst-case scenario then discussing strategies for what you would do if that unlikely situation were to emerge. You'd realize you could handle it, O' Resilient One. You're tougher than you think!




Of course, you don't have to go it alone — even though you are a man or woman of steel. On Wednesday, the brilliant Sun meets up with soulful Neptune in your eleventh house of community. Their connection is always a bit awkward since the Sun's bright beams get lost in the fog of Neptune. But their pairing tends to reveal illusions, forcing us to see what's right in front of our faces instead of looking too far into the future. The question for you, Taurus, is this: are you getting enough support? And is it the RIGHT kind of support? Team Taurus may have your back, but there could also be some missing links in the chain. You need empaths (the chicken soup to your soul) AND way-showers, people who have "been there, done that" and can illuminate the next steps for your journey. Since Neptune rules psychology and the subconscious mind, one of those links might even be a great therapist or coach.
This weekend, curious Mercury will sit opposite wide-eyed Jupiter, making you a wee bit gullible at times. Don't let your emotions be the sole guide for your goal-setting, or even your business decisions, or you could veer off path. Conversely, if you're being TOO practical, this cosmic configuration could snap you out of that myopic rut. Tuning into your desires could force you to adjust your one-year plan if you realize that what you want might take a little longer to cultivate…at least if you want to do it with joy and integrity.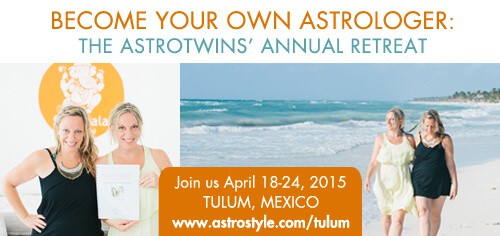 Next up: Your Taurus Monthly Horoscope >
SEE ANOTHER SIGN'S WEEKLY HOROSCOPE