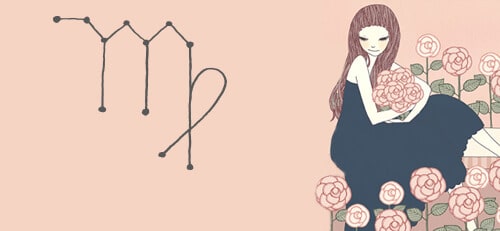 Monday July 21st - Sunday July 27th
Sweet, sweet surrender. The time has come for Virgo control freaks to release the wheel and let the universe to steer for a spell. The Sun decamps to Leo and your soulful, intuitive twelfth house this Tuesday, July 22. Rather than forcing things to go your way, your job is as elementary as that overplayed Disney song: let it go, let it go. We're not saying this is child's play though. Pema Chodron's When Things Fall Apart may be required reading for some Virgos out there. But a willingness to bow to the natural order of things—to follow ease instead of struggle, even if that means saying goodbye to someone or something—is what will restore you to your center. Your connection to your spirit will be super strong now. You could even download messages in your dreams! This is the final four weeks of your annual solar cycle. On August 23, the Sun will cruise into Virgo, officially ending this "frozen" phase. The last thing you need is to drag a bunch of baggage from 2013 into your new year of life! So devote the next month to decluttering and detoxing so you can float like a feather into that beautiful world when your birthday arrives.
Start with your physical space: hew a path through those makeup samples and clothes you bought on sale but remain unworn with the tags still on. Then, head to the refrigerating and put all the energy-zapping foods into a Hefty bag. Virgos can be equal parts hedonists and health nuts and while this is a great time to do a clean eating detox, avoid anything deprivation-based (drinking 3 meals a day, for example.) Instead try a gentle elimination diet, removing inflammation-provoking foods like gluten, dairy, and refined sugar for a set period of time—and maybe forever once you see how great you feel. Then for the hardest part: ditching the toxic friends or exiting the relationships that drain your time without bringing a healthy ROI. With seven billion people on planet Earth, there's no need to fear that you'll never find anyone to replace these folks; and let's face it, if you don't, that might actually be a good thing. This would be a stellar week to slip off for a beach vacation or yoga retreat in a remote locale. Not only is the Sun parked in Leo but jetsetting Jupiter is too, traveling at the exact same degree as el sol this Thursday. The need for escapism is strong this week, so take a break from cleaning out your junk drawers to lounge in the sand or nap by the pool. On Saturday, there is a new moon in Leo too, setting a six month healing cycle in motion. You could meet an amazing practitioner near this date and start seeing him/her regularly for therapeutic sessions. Check out EMDR or hypnotherapy if you are hitting the same stubborn walls over and over. For complex and analytical Virgos, a deeper treatment may be necessary to reach those dark corners of your psyche. From Monday until December 21, investigative Uranus will be retrograde in your transformational eighth house, lending some probing insight for this process. You could become fascinated by your own inner landscape, even more than usual—maybe that's why some of the best therapists out there are Virgos IRL. This new moon is a stellar time for diving into a creative project and making art (or music, or poetry) for art's sake. Divinely inspired ideas flow in with this lunar prompt, ones that could bring you public praise six months from now. Develop away, or if you have that demo ready, start the process of shopping it around. On Friday, spicy Mars sets off a Code Orange flirt alert, blazing into Scorpio and your third house until September 13. You're far more than a coquette during this seven-week phase. With this lusty planet at the helm, you're more like a jungle cat on a mission to seduce everyone in sight. No guilt! As long as you're not crossing any lines or breaking any promises, you deserve to feel desirable! You'll have quite the way with words now too, as you fearlessly inject your ideas into the zeitgeist leaving a trail of Twitter fans begging for more. But hothead Mars can be aggro too so don't let your dialogues turn into diatribes. Leave room for others to respond without feeling judged or rejected. You want to be a safe space, not a hostile one, even if you are passionately speaking about a cause.

Next up: Your Virgo Monthly Horoscope >

SEE ANOTHER SIGN'S WEEKLY HOROSCOPE