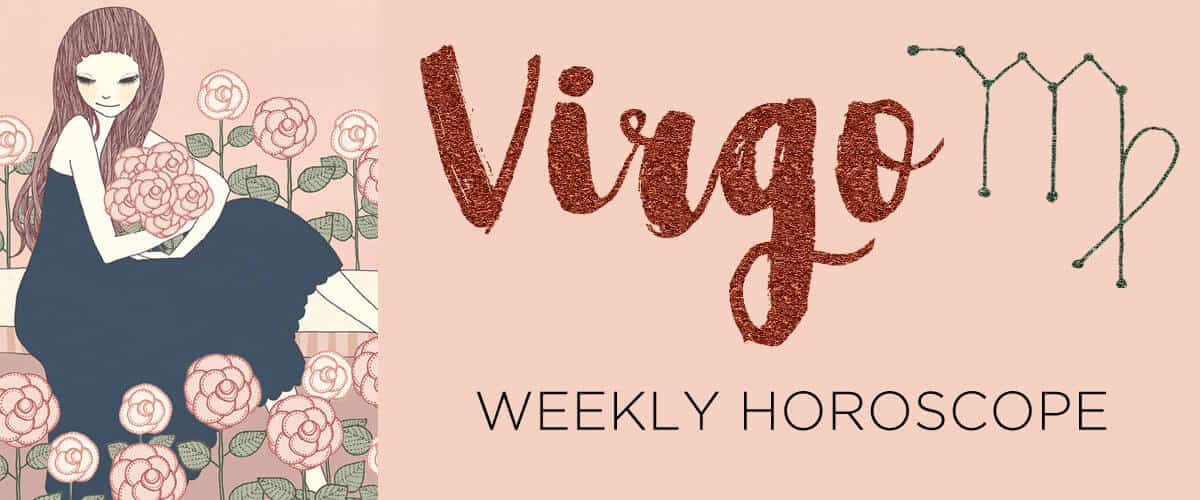 04-22-2019 to 04-28-2019
Break out of the box, Virgo! This week brings back-to-back opportunities for quantum growth, but you have to be ready to shed your old skin and step into a new and exciting future! The transformation tango begins on Monday, April 22, when the illuminating Sun makes its annual merger with transformational Uranus. While this is a yearly event, it's the first time since 1942 that it's happening in Taurus and your ninth house of travel, adventure and expansion. With radical Uranus in the mix, things could come from out of the blue—and fast! So don't expect gentle, gradual shifts. You may get an invitation to head off on an epic escapade with a friend or love interest, or a work trip could fall into your lap. But no need to wait for people to reach out to you. Got a big idea? (Of course you do: This is your visionary ninth house!) Go ahead and get the party started—or the business launched—yourself! Need a support squad? Round up like-minded friends who share your dream and lunge into action. With every committed step, you signal your intention to the universe, and from there, things can happen very quickly. You may align with people in other time zones or parts of the world, so make sure you have the necessary apps to talk to anyone, anywhere. And if you've been wavering about taking a class or workshop to bring your skills up to speed, this revolutionary transit could illuminate the perfect one!
And then, on Wednesday, penetrating Pluto shifts into reverse until October 3. From 2008 to 2024, the mighty dwarf planet is trekking through fellow earth sign Capricorn and your fifth house of romance, risk and creativity. In forward motion, Pluto can fuel your competitive streak, but the retrograde can actually offer you a time-out from all that intensity. These next five months are perfect for getting more clarity around your inner workings, especially romantic relationships. If you're single, don't rush into anything serious. You're in "renovation" mode, and you may feel wildly different come October. Use this time to take an objective peek at your emotional life without getting overly attached to what you learn. If you're in an LTR, you can gain insight into what intense feelings (or childhood wounds) are preventing you from getting even closer. On another level, your creative inspiration may change—or deepen in influence. Seek out muses and mentors to strengthen this new direction. And most important, allow yourself to write/make music/dance for the sheer joy of it, sans judgment!
If work calls on Saturday, Virgo, let it go to voicemail. You've got plans, even if they're only to chill out and do a whole lot of nothing. But the point is to unwind and recover from a busy—and dizzying—week. And definitely sidestep anyone trying to stir the pot! Destabilizing Neptune in your relationship sector is sending a disruptive square to Mars in your goal-focused tenth house. When other people's objectives don't jibe with yours, resist that Virgo tendency to shapeshift to accommodate others. Here's a truth you might want to commit to heart: Helping others is admirable, but if you have to compromise an important plan or your commitment to self-care, it's probably not a good idea.
Check out what's going on for…