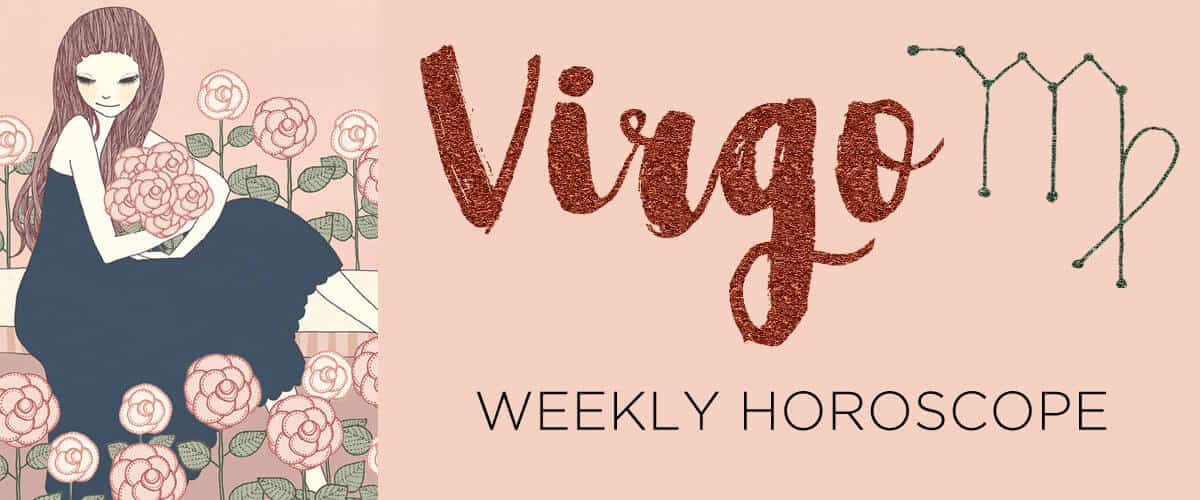 12-09-2019 to 12-15-2019
Do you have enough space to think and dream, Virgo? We're not just talking about having "a room of one's own," but also your time. Has your schedule become so crammed with errands, coffee dates, messages to return and so on that you never have a moment to just stop and digest? Well, here's some good news. A much-needed and very pregnant pause is coming this Monday, December 9, as your ruler, mental Mercury decamps to Sagittarius and your private fourth house. While there are some "can't miss" events on your iCal, there are definitely some you can skip—and yes, it's fine to bail simply because you want to stay home and read fiction from a tub full of lavender-chamomile scented bubbles. The fourth house rules family, so if you have something important to iron out with a relative, carpe diem and clear the air before you gather for the holidays. With your nesting instincts perking up, clever Mercury can help you organize the clutter and KonMari your closets. It's never NOT a good time to host a clothing swap with your stylish squad.

Want to add one more feather to your fedora before the year is through? Your hopes, prayers and hard work could really pay off under the glow of Thursday's moon in Gemini and your tenth house of success. A goal you've been striving toward all year is finally within reach—and you could knock it right out of the park within two weeks of Thursday. You might be tapped for a leadership position that gives you greater independence or a supporting team to help you accomplish some of the big ideas you proposed to the powers that be. For Virgos who fancy running your own business, shift into high gear now. These two weeks following the full moon are golden for setting up a crowdfunding page, launching a site or registering your LLC. Important eyes are watching you and your dedication will impress. Strategic socializing could also bring a win. Show up with a beaming smile at those holiday parties and let them double as networking events. It's easier to chat up the boss at the open bar than to get on her calendar. This full moon could also bring a milestone moment with a man in your life. Give your favorite guys priority this week, even if all you have to spare is a little bit of quality time.
There's no such thing as too much on Sunday as metamorphic Uranus glides into a cooperative trine with indie-spirited Jupiter. When these two forceful planets team up—which doesn't happen that often—there's no telling what you might accomplish. Go ahead, Virgo: Step onto the world stage and share your most outre ideas! You don't need to bend everyone's ear. Your avant-garde notions will always attract the right audience. Champion a human rights issue or stick up for an underdog in your office, neighborhood or social circle. Be the role model instead of following the flock. Your willingness to befriend a misunderstood outsider will set a positive example for others. You may also be invited into an eclectic new crew this week—which is right up your diversity-loving alley. Since these two heavyweight planets won't synch up again like this until 2028, make the most of this golden time.
Check out what's going on for…