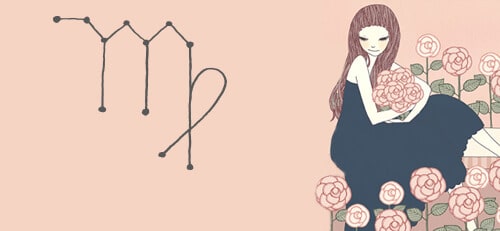 Monday September 15th - Sunday September 21st
Ambitious Virgo, the ceiling can't hold you when you set your sights on a lofty goal. But should you really be "raising the roof" on every one of those quests? Monday's balancing quarter moon in your career zone reminds you that "bigger," isn't always better. Take a time out to assess your professional trajectory. Prestige is great, but make sure you actually want to take on the associated responsibilities that come along with that fancy title and corner office. Keeping a happy balance between work and play is a far better option than burning out. But on the other side of the spectrum are Virgos who have been selling themselves short at the bargaining table. Let Monday's moon buoy your business savvy. That might mean signing up for sessions with a coach, working with a designer to sharpen up your brand, even a stylist to help you whip your 9-5 wardrobe into shape. You don't have to reinvent the wheel, but fine-tuning can pay dividends now.
Wednesday's stars bring a wakeup call for your love life. With romantic Venus parked in Virgo from September 5-29, you are realizing the importance of tending to your own needs and independence. But on humpday, Chiron — the comet known as "the wounded healer" — parks itself directly opposite Venus in your Pisces and your seventh house of relationships. Perhaps you've swung a little far to that autonomous extreme, leaving a VIP in your life feeling left out or rejected. Carve out some twosome time to make amends. You might just realize how essential this person's support is to your individual growth. This is especially true in the case of the "strong, silent" types: Have you been taking one of them for granted? A gesture of gratitude will go far. Also, don't let a past hurt prevent you from going deeper with a promising romantic prospect. History doesn't have to repeat itself. If you are scared it will, speak up! How this person responds to you will be very telling.

This weekend, expect to be pulled in a lot of different directions. Saturday's moon-Jupiter alignment sounds the call for a sweet escape. Use this dreamy energy to soak up some cultural activities — or soak in the hot tub at a relaxing day spa. On Sunday the moon moves into Virgo for a few days, energizing you to tackle some of the bigger goals on your personal wish list. But a tricky T-square between la luna, stressful Mars and foggy Neptune could once again find you taking on more than you can handle alone. With Mars parked in your family zone, the demands of your inner circle could pull you away from your passions — incredibly frustrating! Neptune could bring a guilt trip from your love interest or BFF. To ensure that your needs don't get lost in the shuffle, compartmentalize instead of multitasking. Schedule the weekend with Virgo precision giving people —and your own ambitions —set blocks of time. When it's time to bounce, just go instead of lingering and letting your priorities slip.


Next up: Your Virgo Monthly Horoscope >

SEE ANOTHER SIGN'S WEEKLY HOROSCOPE