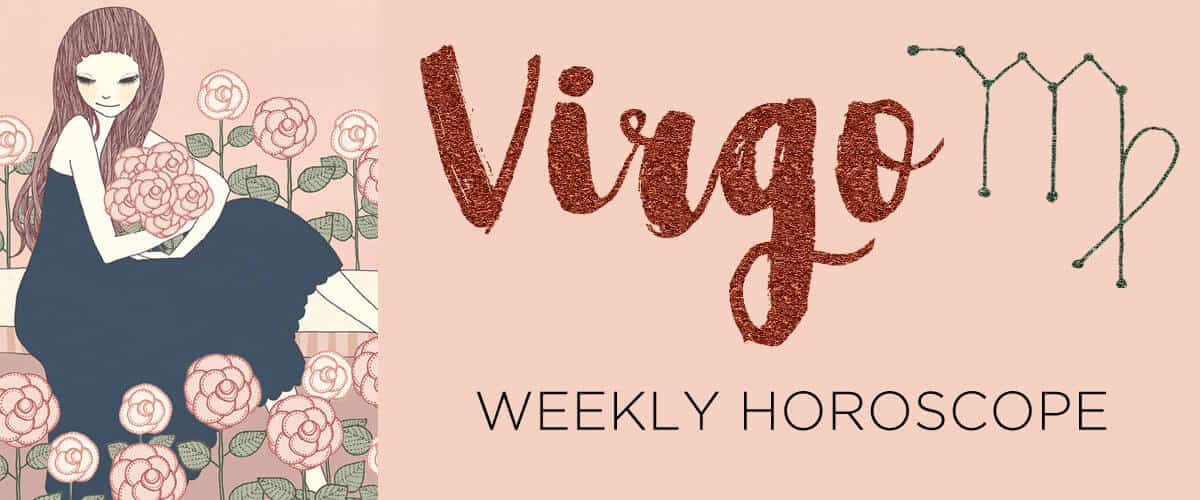 06-24-2019 to 06-30-2019
Relationships take time to reveal their true potential, even if the entire landscape looks obvious at first blush. This Monday, June 24, be open to a pleasant surprise. As convivial Venus gets elbowed by esoteric Neptune, you may discover nuanced layers to someone you wrote off as superficial or "not my type." Since Venus is in your career zone, a professional relationship could take on new life. Could it be that your skills would dovetail…perfectly and profitably? Absolutely, Virgo, but there is a catch. With slippery Neptune in the mix, it's less-than-ideal to sign on to anything permanent near Monday. (Unless you've already spent a long time researching and vetting it.) Take a blossoming partnership on a trial run. In existing unions, a creative compromise might be called for to align your dueling goals. Hold on to your principles, Virgo, but not so stubbornly that you become rigid and force people to tap dance around your requirements.
Have you been ignoring your need for private time? Slip away from the energy vampires this Tuesday, as the quarter moon in Aries lands in your intimate eighth house. When it's time to retreat, do you have a proper sanctuary? Some household rearranging may be in order. If you're out of square footage, consider renting a space outside of your home. This quarter moon could find you craving a little more—or less—intimacy. Spice up your pillow talk or let an overeager love interest know that you need some room to breathe. If your mojo's been descending, you can get it on the rise again by prioritizing rest, movement and more self-care.
On Wednesday, your cosmic custodian, thoughtful Mercury, makes its annual swan-dive into Leo and your twelfth house of introspection, mysticism and divine inspiration. Take a break from the social action and turn inward. This is an extra-long cycle because the messenger planet will be retrograde from July 7 to 31 and stays in this sector until August 29. Recommit to daily practices that can quiet the mind and help you tap into your highest wisdom. Put your journal on your nightstand and set an intention to "tune in" regularly and capture all those insights, revelatory dreams and divine downloads. The twelfth house rules intuition, so don't write off these epiphanies as random. These next two months are a rewarding time to work on your spiritual growth or psychological self-healing. With analytical Mercury lighting the way, you might finally be able to work through an old wound or release some stuck emotions. When you become adept at identifying your true self and detaching even a little from the endless parade of thoughts, you'll become increasingly less reactive and more in control of your destiny.
Check out what's going on for…