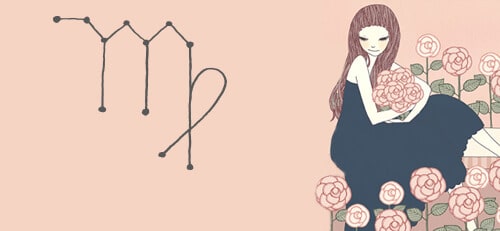 Monday October 27th - Sunday November 2nd
Friends, foes, or frenemies? With Mercury retrograde from October 4-25, it's been hard to tell what label to bestow upon certain people. This Monday, October 27, let your intuition be your guide. Clairvoyant Neptune syncs up with the Sun — the ruler of your ego and confidence, in a harmonious trine (60 degree angle). Trust your knowing feelings about people. Bad vibes or discomfort may belie a shadowy secret or dueling agenda. Of course, you should get empirical data to back up your suspicions before you completely write people off. Ask leading questions, do a home visit, find out if you have any mutual friends who can clue you in. Perhaps the person in question is guarded due to a past hurt. Remember: all the love in the world won't heal a wounded bird who refuses to strengthen his own wings. Keep the self-destructive or damaged types at a distance so you don't get sucked into playing savior for them. In healthy relationships, the Sun-Neptune trine paves the way for intimate conversations. Bare your soul, Virgo: the more you open up this week, the more comfortable others will feel doing the same.
Thursday's quarter moon in Aquarius and your vital sixth house helps you find the middle ground between health-nut and hedonist. Maybe you spend so much time at the yoga studio that people think you work there (which actually might be the case for you, Virgo). Or, maybe you couldn't tell a bow pose from a savasana. Between these two extremes lies a large landscape of possibilities. You might not have time to make a green juice for every meal, but you could devote breakfast to the cause. And relax: just because you sample a little Halloween candy doesn't mean you have to do a 21-day liver detox. If you're the rare Virgo who claims to hate anything that involves vitamins or fitness, change your tune. Research whole food recipes that use fresh ingredients: You'll be amazed what garlic, lemon, and a quality bottle of olive oil can do for any food (and maybe a couple drops of truffle oil too). Rather than slogging it out on the elliptical, find movement that feels good for your body. Walking through nature or dancing are good ones for you, as is any core-based exercise like Pilates since this is the body part Virgo governs. At work, this quarter moon illuminates a need for more support. Is it time to find an intern or hire a virtual assistant for a couple hours per week? If you want to get ahead, avail yourself as the "celebrity apprentice," or sign up for an online workshop that can give you marketable skills. Good help may indeed be hard to find but don't let that be an excuse for keeping a slacker on the payroll. You could give someone a little extra training and handholding this week and see if he steps up. But if not, let them go! Otherwise, you'll just wind up redoubling their efforts or constantly having to touch up their work — a serious time zapper for you. The point of outsourcing is to give yourself peace of mind, not add to your stress.
With the moon lingering in Aquarius on Friday, this could even be a health-conscious Halloween. Make movement the focus: After you've trekked the neighborhood with the tiny trick-or-treaters, meet friends for dancing, or turn your living room into a club and invite friends to come shake it like a Polaroid picture. As for the costume theme, you might even dress up as a doctor, nurse, or veterinarian; either that, or your favorite animal like a sexy cheetah or sparkled-out unicorn. Don't let work cut into your plans for fun. It would be easy to stay late on Friday night but with Venus in your garrulous third house this Halloween was made for flirting and collecting new friends.
Next up: Your Virgo Monthly Horoscope >

SEE ANOTHER SIGN'S WEEKLY HOROSCOPE