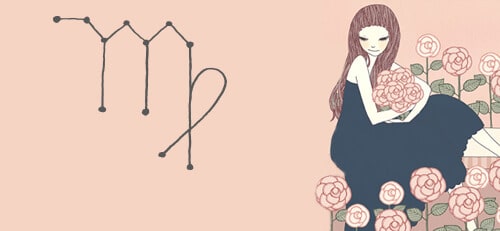 Monday October 20th - Sunday October 26th
Use your words, Virgo. Your verbose nature comes back full-force this week leaving you with so much to say you might want to record a podcast, start a blog or get to work on the first chapter of your memoirs. That's because on Thursday, October 23, the Sun heads into Scorpio and your third house of communication for a month. But that's not all: That same day, there will be an energizing solar eclipse in Scorpio AND creative, romantic Venus also decamps to the scorpion's domain until November 16. Woosh! Having Scorpio as the mayor of your third house of communication explains while you're such a keen critic and observer doesn't it? With Scorpio governing your mental processes, nothing gets by your sleuthing sign. As of Thursday, start sharing these findings with the other kids on the planet. You might even lead a workshop to pass on your DIY and lifehacking tricks to friends, neighbors or coworkers. The Sun's monthlong tour of Scorpio makes you a fixture on the local scene. Look no further than your own ZIP code for the entertainment you crave — or, get adopted into a neighborhood that fits your culture vulture ethos. You might even start your own scene in partnership with a local business, like a yoga studio or café who would happily open up their venue in exchange for the traffic you bring in. And with help from the solar (new moon) eclipse, you could tap right into a fascinating new crowd. Someone with BFF potential could appear near Thursday. Jump on it! You're not betraying your old friends by making new ones, okay? Your connection to a sibling, a coworker or the cool chick living in Apartment 4B also gets a fresh start. With the eclipse speeding results, the two of you might even form a creative collab before October is through.
Would you care to add, a, er, benefits package to one of your friendships? Venus in Scorpio and your third house could blur the line between amigo and amor. Start testing the waters with a little more flirtation and sensuality and see if your bud takes the bait. You won't have a long attention span now, so warm up those right-swiping digits. Tinder was pretty much MADE for Venus in the third house. Date around and don't get stuck even if you really, really like someone. Having options can spare you from desperation or future-tripping — and keeping a semblance of cool is highly attractive. Coupled Virgos, lighten up and get playful. You've spent enough nights nesting and boredom could soon set in. Take the initiative and stock your shared calendar with concerts, road trips, wine tastings, apple picking, and indie films.
The weekend is full of cosmic action. Mercury, your celestial sentinel, effectively ends a three-week retrograde this Saturday and speeds ahead in Libra and your second house of money until November 8. Mercury's course correction clears the air with coworkers, clients or anyone you do business with. It can also bring some big money opportunities your way at long last. If you're on the job hunt, spend time this weekend polishing up your CV and Linked In profile so that you can circulate yourself next week. Mars also gives you the Midas touch when it moves into Capricorn and your regal, romantic fifth house from Sunday until December 4. You're golden in both the business realm and matters of the heart during this five-week phase, provided you pick up the reins and steer. Mars is action-oriented after all — fortune favors the bold! Coupled Virgos could accelerate the pace of your relationship's evolution. Why wait until the holidays to move in together or get engaged if you're already feeling the love now? Baby fever could strike with Mars here as the fifth house governs fertility. Do you want to make a bigger name for yourself, even enjoy a bit of fame? Work on your branding and style to make sure that your outer packaging is truly as glamorous as your insides. If need be, enlist a graphic designer or stylist to help you actualize the vision that's whirling around in your head. Sure, you've gotta have substance to back it up, but for a deep soul like you, that part is already handled.

Next up: Your Virgo Monthly Horoscope >

SEE ANOTHER SIGN'S WEEKLY HOROSCOPE