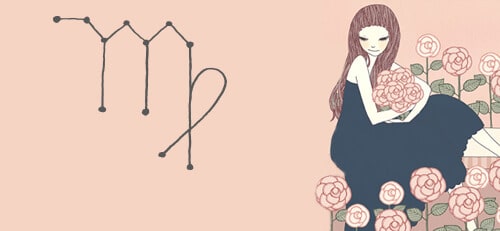 Monday September 1st - Sunday September 7th
Ready to bring some order to your court? The suggestion could be music to your efficiency loving ears, especially on Tuesday, September 2, when organization-hound Mercury heads into Libra and your pragmatic second house until the 27th. With astro-aesthete Libra governing this part of your life, there will be no severe industrial shelving or boring plastic tubs for YOU. Bring your savvy design sensibility to your systematizing scheme—just don't forget to make it functional too! Working on a budget is a must, no matter what you're undertaking. Mercury's move into your second house supports you with sounder financial planning. Tighten your belt and set aside savings for both a practical purchase and a luxurious indulgence. This IS your birthday time, after all so you can't overdo it with that austerity plan. And don't just fixate on the expenses column. Chatty Mercury helps you initiate conversations about money. Don't be shy about pitching ideas or picking up new clients this week. Even random socializing can unearth fresh waves of prosperity before September is through. Mirror, mirror on the wall.
You are hands-down the hottest of them all as radiant Venus swoops into your sign from Friday until September 29. The question is: are you in touch with how gorgeous and amazing you are? Venus in Virgo helps you embrace your unique brand of beauty, whether you fall into the mainstream standards or on a sharp detour from them. You might even do some mirror mantras each morning, gazing at your reflection with love and adoration—an exercise that can buoy your confidence through the days. In love, you may find that you're craving a bit more "me time." As wonderful as it is to have a doting partner by your side, you will be consumed by creativity and may prefer to develop ideas in solitude. Venus only visits your sign once a year so it's not like you're going AWOL permanently. But if you DO feel the call of the muse, don't ignore it because you're worried your sweetie will be upset if you don't spend every spare second together. You'll be a far happier mate after you've gotten those gems onto paper, canvas, or audio engineering software. On the flip side, beware of occasional treks to the diva dark side. Hosting Venus can make one a little, uh, self-involved. Don't swing to the opposite side and forget to acknowledge and be generous with the people who have your back. With the moon in Virgo and your earthy, vital sixth house this weekend, get out and enjoy those dwindling days of warmth and sunshine. Organize friends for a hike and picnic or rent a cute cabin for an overnight getaway. Your attention turns to your vitality too. If energy's been lagging you might circle this weekend to do a juice cleanse or anti-inflammatory eating plan (cutting out meat, dairy, grains or other acidic foods). Couple it with a trip to the spa and it won't feel like deprivation at all. Bring on the hot stone massage and acupressure facial!


Next up: Your Virgo Monthly Horoscope >

SEE ANOTHER SIGN'S WEEKLY HOROSCOPE