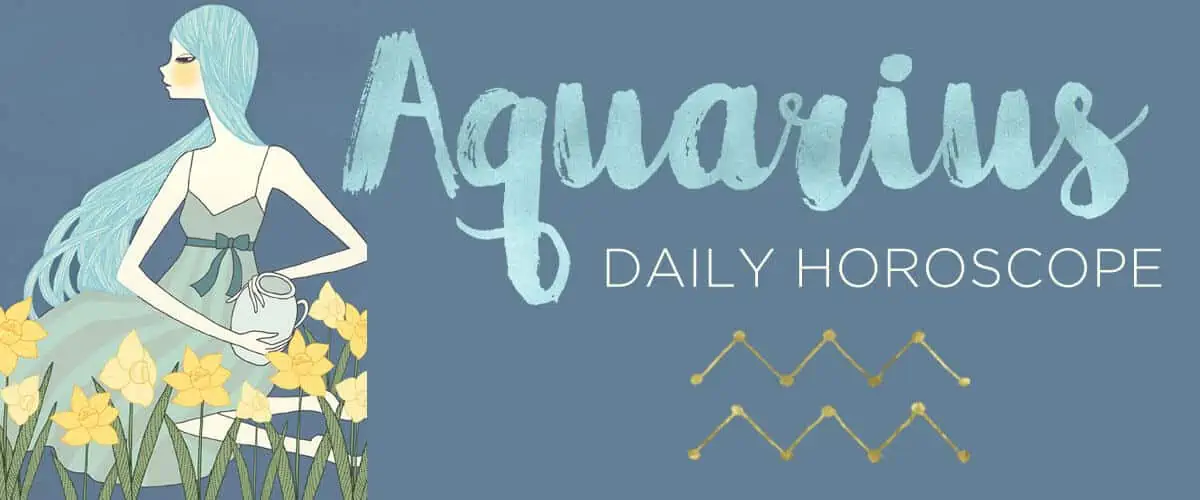 Click on the day of the week for your Aquarius daily horoscope:
Saturday, January 18, 2020 - Sunday, January 19, 2020
Lead with love Saturday, Aquarius! A warm and fuzzy mashup of your ruler, spontaneous Uranus, in your sentimental sector and expressive Mercury in your sign can deepen connections with your inner circle. If you thought you couldn't get any closer, see what happens if you try! Open up and share a story about yourself that lives in the vault. When people see that you have a vulnerable side, they might be even more inclined to speak from THEIR hearts. Your charisma is on fire Sunday morning, and you're feeling large and in charge. Divvy up chores and errands and walk any in-house cohabitators through your mission and how to support it. You know exactly what you're doing. Later in the day, you might take a step back when the moon shifts into Sagittarius and your cooperative eleventh house. Trust your home team and collaborate rather than dictate. When socializing over the next couple days, adopt a "more the merrier" approach, and tell your friends to bring their friends. There could even be a surprising love connection afoot!

Get daily horoscopes for the other zodiac signs: