Created by The AstroTwins and our resident numerology expert Felicia Bender, The Practical Numerologist
All About Your Life Path Number
In numerology, the essence of every personality is found in the Life Path number. It gives you an indication of your life purpose and also indicates what challenges, tendencies, and obstacles will come into play throughout your life.
1 Life Path: The Leader
2 Life Path: The Mediator
3 Life Path: The Communicator
4 Life Path: The Teacher
5 Life Path: The Freedom Seeker
6 Life Path: The Nurturer
7 Life Path: The Seeker
8 Life Path: The Powerhouse
9 Life Path: the Humanitarian
Master Number 11/2
Master Number 22/4
Master Number 33/6
---
Monthly Numerology Forecasts
Listen: Your July 2021 Numerology Forecast
Listen: Your June 2021 Numerology Forecast
---
Yearly Numerology Forecasts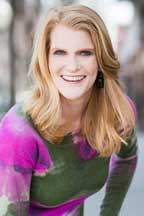 Felicia Bender, Ph.D. is The Practical Numerologist and author of Redesign Your Life: Using Numerology To Create The Wildly Optimal You. You can get your numerological groove on at www.FeliciaBender.com.