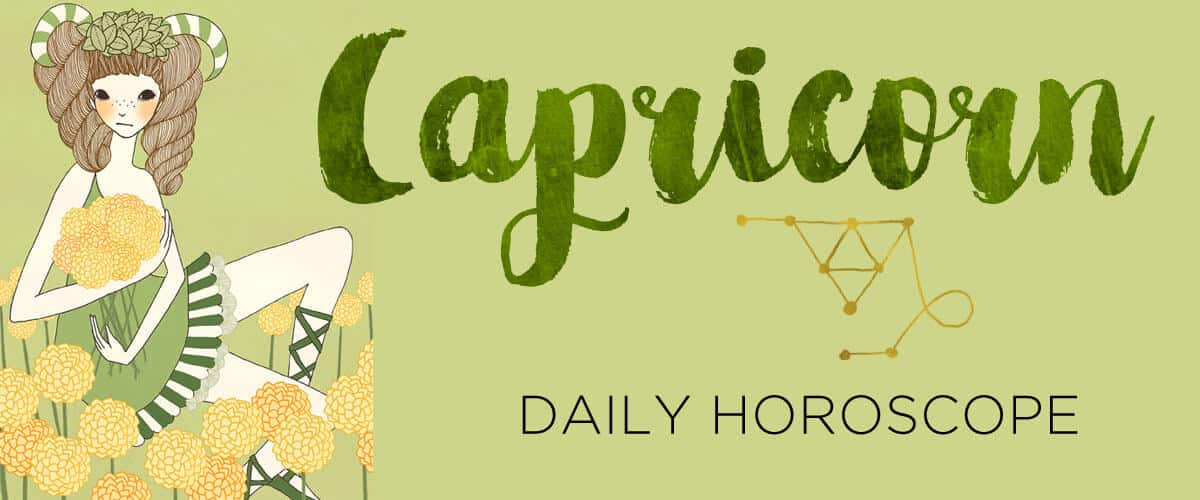 Click on the day of the week for your Capricorn daily horoscope:
Saturday, January 18, 2020 - Sunday, January 19, 2020
If a friend or associate approaches you with a deal that's "too good to pass up" this Saturday, think long and hard before you bite. Of course, with your native Capricorn conservatism, you probably won't be tempted to risk your hard-earned stash on a half-baked proposal anyway. As Mercury in your financial sector waves a warning flag at spontaneous Uranus, you'll want to see hard evidence of anything before you even consider getting involved. You always trust the slow, steady—and reliable—way to prosper more than the prospect of making a quick buck. The moon lingers in your collaborative zone for the first part of Sunday, which is the ideal time for anything interactive. Take it upon yourself to organize a brainstorming brunch session with your creative crew. When the moon drifts into your relaxing twelfth house Sunday afternoon, you'll feel more solitary. This low-key vibe will stretch over the next couple days, so pace yourself. It's okay to reschedule after-work plans if you'd rather head home for some Netflix and comfort food.

Get daily horoscopes for the other zodiac signs: