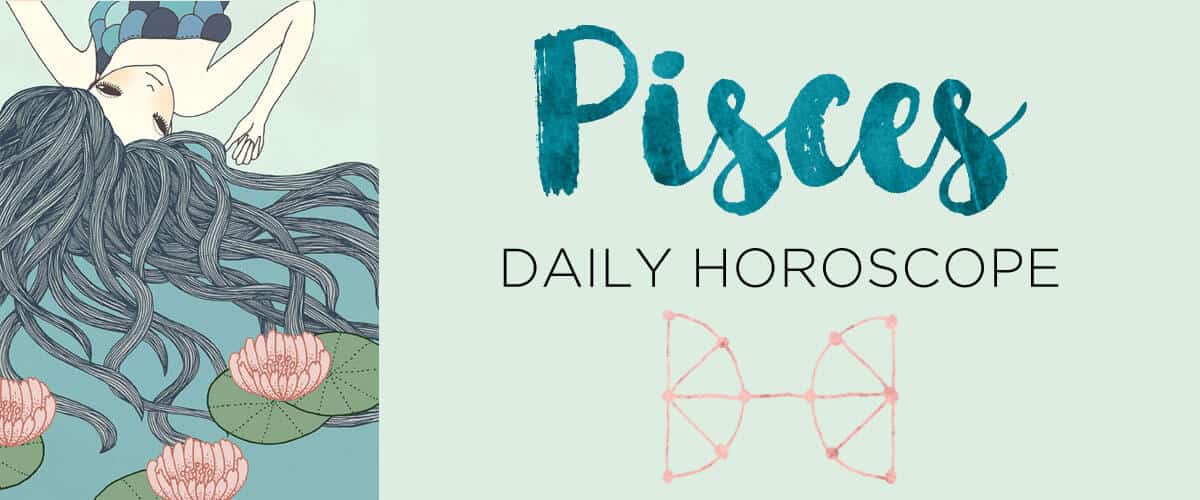 Click on the day of the week for your Pisces daily horoscope:
Saturday, January 18, 2020 - Sunday, January 19, 2020
Got a message you're dying to put out in the world? Don't be so quick to fire off a round of tweets this Saturday. Free-spirited Uranus in your third house of communication is getting checked by messenger Mercury in your hazy twelfth house, begging you to pause, reflect and give those words an edit. In a few days, you'll have more clarity. Then you can send an update to everyone on your contact list, maybe boldly broadcast to a few influencers in your field. The right word at the right time to the right person could be a game-changer, but first get clear about the right way to reach them. You might feel like a lone ranger on Sunday, but don't cave to groupthink. Stay true to your vision, and you'll gain a following—eventually—even if it takes more hard work and patience than you're used to. Lay the foundation for your plans in the morning, then spend the afternoon putting those ideas in motion. On Sunday night, surround yourself with like-minded people who inspire your purpose and mission. Expanding your network could lead to a serendipitous encounter that helps launch your project to the masses.

Get daily horoscopes for the other zodiac signs: