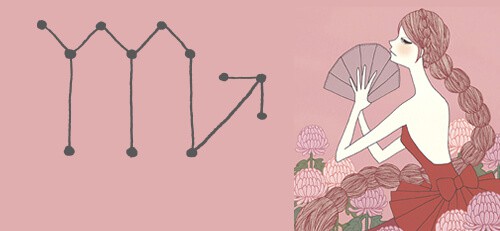 10-20-2014
Give it one more push, Scorpio! You're almost at the peak, making it so not the time to turn back. All your tireless efforts to reach an ambitious goal are about to bear fruit, but only if you can dig deep and draw on your strength reserves to carry you through the final leg. You've already identified the power players who can crown you queen or king. Today's stars call for face-to-face dialogue. Make your desires known, while reminding them of your outstanding skills. Just don't end up jabbing your stiletto into anyone's back as you climb to the top.

10-21-2014
Talk about being a psychic sponge! Today's moon in your empathetic twelfth house makes you extra-sensitive to the vibes that surround you. You might even find yourself irritated by the energy others are putting out there. Your instincts won't lead you astray, so honor them—especially if they're telling you to make your exit, or simply state the obvious. Your sixth sense is sharper than usual, so avoid crowds and emotionally charged environments. Apres-work massage, anyone?

10-22-2014
Ah, the freedom of forgiveness. Have you been playing the blame game, Scorpio? Today's mashup of the sensitive moon and Mercury retrograde in your healing twelfth house causes you to reconsider your finger-pointing approach. Stop playing the victim and take responsibility for your role in this conflict. Even if your "offense" was giving someone permission to walk all over you, or not saying something when your dynamic became imbalanced, own it. If "I'm sorry" isn't appropriate, it might be time to bid 'em adieu.

10-23-2014
Talk about making an entrance! Scorpio headlines today's cosmos, as the Sun, Venus, and a solar eclipse all blast through your sign. The Sun holds this position until November 22, allowing to turn to a fresh page. Shake off the players and the haters, and nurture your passions. Let your indie spirit soar, and you'll ironically attract even more suitors. This supersized shot of sex appeal comes courtesy of sultry Venus sashaying through Scorpio until November 16. You won't be in any hurry to commit—and that's a good thing. It takes time to properly suss out the candidates. This solar (new moon) eclipse—the last one in a string that started in 2012—makes a big-time impact. Strap yourself in—you're about to manifest a major goal. Ready, set, go!

10-24-2014
You've got charm in spades today, thanks to the moon hovering in Scorpio. Just don't let it go to your head! In your efforts to dazzle them with your sparkle, you could end up overpromising. By all means, put your smooth-talking ways to good use, but don't run off at the mouth. Instead of responding with a resounding "sure!" play it safe and say, "I'll get back to you on that." Better to make them wait a day or two than end up leaving them in the lurch.

10-25-2014
Misunderstandings, travel woes, and technological breakdowns, oh my! Since October 4, communicative Mercury has been backspinning through your twelfth house, throwing curve balls at you, left, right, and center. You can breathe easier now, Scorpio. This Saturday, the messenger planet powers forward, ending this disruptive three-week cycle. Your gift of gab returns in spades, paving the way for unbridled self-expression. Any snags you stumbled across while organizing your holiday travel plans will disappear now. You've also got cosmic clearance to slip away for an impromptu getaway, so if your schedule is more or less clear this weekend, hop in the Zip car and go! On Sunday, motivator Mars moves through Capricorn and your garrulous third house until December 4, filling up your social calendar. Old friends come out of the woodwork, and fresh bonds with brand-new amigos emerge. Enjoy the ride! You'll also be overflowing with excitement about your latest supersized ideas. By all means, put them out into the world, but don't monopolize conversations. While your passion runs high over the next five weeks, you'll need to be conscious of not talking people's ears off. Take time to practice your pitch in the name of capturing their attention and interest from the get-go.



SEE ANOTHER SIGN'S DAILY HOROSCOPE:

MORE SCORPIO FORECASTS: