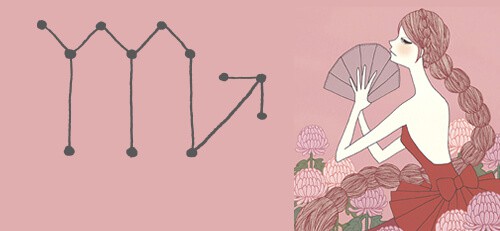 07-28-2014
Allow yourself to learn from the people who rub you the wrong way today. Don't be in a hurry to dismiss that pesky person who's clamoring for your attention. Instead of investing your energy in trying to get rid of him, find out what he really wants. Take a bit of time together, and you could be pleasantly surprised at a side to this person you didn't even know existed. As for those qualities that still get under your skin? People are mirrors, Scorpio. Those traits could reflect the same ones you don't like in yourself. Be more compassionate—to others AND Numero Uno!

07-29-2014
Instead of trying to please everyone and their mother, Scorpio, focus on making yourself happy. Today's faceoff between the emo moon and sacrificial Neptune reminds you of this fact. Just because those poker-faced people aren't expressing their admiration, rest assured they've most certainly noticed your recent accomplishments. Instead of bending over backwards trying to gain their approval, turn your attention to your own happiness. Be proud of your efforts and pat yourself on the back. Also, look beyond that hard-to-impress crew, and you could connect with a brand new bunch of fans. Joining forces with them will be so much more fulfilling than banging your head against a brick wall.

07-30-2014
There are definite pluses to being part of the gang, but today, a certain crowd might be rubbing you the wrong way. Tame that knee-jerk reaction to bolt for the nearest exit and speak up. Your powers of observation are super-sharp, as are your insights. Don't keep them to yourself, even if it means rocking the boat a bit. Your anxiety at causing chaos within this crew is unfounded. People will probably welcome your sage and sharp commentary with open arms. And in fact, your input might even save this sinking ship!

07-31-2014
Time for a little professional "rebranding," Scorpio. Expressive Mercury grooves through your tenth house of career for the next two weeks, sounding the call for an image upgrade. Zhush your website, update your LinkedIn profile, and add a few bold accents to your working wardrobe. The quicksilver planet also pumps up your networking mojo. Hone in on the people of influence in your field, and find ways to hobnob with them. Developing relationships with a handful of movers and shakers could propel you up the ladder of success.

08-01-2014
Freedom and loyalty can be compatible, Scorpio. With magnetic Venus in your independent ninth house you confidently set boundaries with the people in your world. Thanks to stable Saturn (in your sign) forming a trine to the charming planet you're able to focus on your most important bonds, and not spread yourself too thin. Tell your closest peeps how you really feel, but just steer clear of finger-pointing. An open dialogue, not a condescending diatribe, will be the most productive.
08-02-2014
While other people's weekend warriors are out in full swing, you're all about knocking it out of the park professionally. With creative Mercury and enterprising Jupiter merging in your career sector, you're primed to hit a home run. There's just one snag: warrior Mars is in Scorpio, possibly making you resistant to the stress that accompanies leadership or public recognition. Don't cave under the pressure and break out on your own. You may be steering this ship, but there are many willing and able hands that can comprise a killer crew. One fella in particular is poised to lend a hand. All you have to do is ask. On Sunday, a quarter moon in Scorpio nudges you to take stock of your personal life. This lunar light is all about balance, so reflect on whether your career is occupying too much space in your schedule. Remember: being a workaholic isn't sustainable in the long run. If work demands have caused you to sideline a passion project or miss the last three weeks of yoga class, scale back or slow down—or both! Sure, that might mean extending your timeline, something you rather not do. But ask yourself this: do you want to be in one piece when you finally get there?



SEE ANOTHER SIGN'S DAILY HOROSCOPE:

MORE SCORPIO FORECASTS: