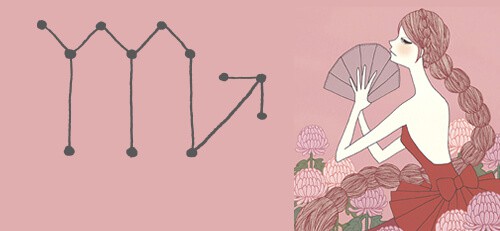 07-21-2014
Stay in control of your stress responses, Scorpio. Erratic Uranus turns retrograde in your sixth house of health and organization until December 21, leaving you uncharacteristically drowning in the details. A service provider you count on could leave you in the lurch. No matter how reliable a babysitter, housecleaner, or volunteer has been in the past, get those backup systems in place. If you adhere to a strict diet, Uranus' backspin could awaken your rebellious side. Give yourself permission to include the occasional free-range egg or organic fish on your plate. For best results overall, keep it simple.
07-22-2014
Up, up, and away! The Sun blasts into your tenth house of success and status until August 22, motivating you to make major strides in your career. Set yourself up poolside or on a rooftop deck with your laptop, and get 'er done. Start by drafting out an action plan that you can tackle step by step. This solar-powered phase also draws out helpful fellas in your sphere. Should you come across naysayers who insist you can't go any higher, now's the time to prove them wrong.
07-23-2014
Time-out? Today's angle between the emotional moon and agitator Mars makes you especially thin-skinned. Fortunately, slipping off on your own keeps you in a grounded headspace. Carve out some private time, and throw yourself into one of your creative endeavors. Summon the muse first, though. Meander through an art exhibit, download tunes from an intriguing new band, take a stroll through the bohemian part of town.
07-24-2014
Goals! Goals! Goals! Today, the daring Sun and lucky Jupiter form a rare alignment in your tenth house of ambition, getting you fired up about scaling that ladder. With tell-it-like-it-is Jupiter in the mix, there's no room for beating around the bush when it comes to your intentions. Cold-call that dream client you've had your eye on, or boldly introduce yourself to that influential rising star (with business card in hand). Outstanding opportunities could land in your lap today. Carpe diem, Scorpio!
07-25-2014
Too hot to handle! Passionate Mars blasts into Scorpio today, turning up the temperature on your fire and trademark magnetism. This sizzling seven-week cycle won't visit your sign again for another two years, so seize the day! As you'll be running on high-octane energy and erotic appeal, coming off as coy or playing hard-to-get ain't the way to go. Also, channel some of this mojo into a personal endeavour. When opportunity comes knocking, jump on it—even if it means flying solo.
07-26-2014
The higher rungs on the ladder are calling your name, Scorpio. This Saturday, a new moon electrifies your tenth house of success, turning your attention to career advancement. Purchase a couple more power suits, refresh your LinkedIn profile, upgrade your website. First impressions go a long way, so aim for sophistication with a hint of glam. This lunar light launches a six-month cycle that can assist in your ascent. Carve out time on this weekend to establish goals you can reach by February 4, the date of the corresponding full moon. Make sure your strategy includes hobnobbing with the movers and shakers. Forging relationships with a select few VIPs could be instrumental in reaching new heights. Sunday's stars insist on following protocol, thanks to a face-off between the moon and play-by-the-rules Saturn. Cutting corners won't get you to the finish line faster. In fact, it will only slow you down in the end. Apply the same logic to your personal life, and take your time. Adding water and mixing doesn't build trust in your relationships. Consistent demonstrations of devotion are what will strengthen those bonds.


SEE ANOTHER SIGN'S DAILY HOROSCOPE:

MORE SCORPIO FORECASTS: