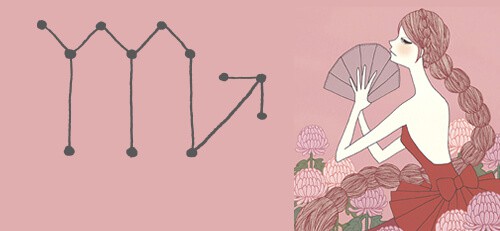 12-15-2014
Watch your words, Scorpio! Today's square between Pluto (your planetary guardian) and revolutionary Uranus cautions you to think twice before blurting—or clicking the "Send" button. Just one inflammatory remark could do real damage to an important relationship. Also, steer clear of overpromising. Only commit if you're absolutely sure you can follow through. If you haven't made good on a previous agreement, it's never to late to step up. Do so today.
12-16-2014
Are you falling behind the times, Scorpio? Staying relevant is key to your success. Fortunately today, messenger Mercury decamps to your communication house until January 6, helping you hone your research skills. Instead of flaking out in front of the TV watching old sitcom reruns, use that time to get up to speed on the latest news, music, and technology. Also squeeze in some exploration in and around your hood. You might even come across a new activity that lights your fire. Bonus!
12-17-2014
O'mysterious one, pull back the veil today. With a sultry trine between the Scorpio moon and fantasy-loving Neptune, your powers of seduction know no bounds. Stop playing coy with you-know-who, and boldly express your desires. Uncross those arms and let your body language be more inviting. Feeling bold? Add a few crimson streaks of Manic Panic, and treat yourself to a professional smoky eye session. Look out world!
12-18-2014
Today's Scorpio moon insists on a bit of "me, myself, and I" time. Life will get a lot busier in two days, so take advantage while you can. Yes, that probably means you'll need to scale back your pre-holiday soiree a bit. There's no shame in a simpler menu or a less-than-fabulous tablescape. Giving yourself a break today allows you to fully enjoy the seasonal fun to come.
12-19-2014
Bring your A-game today, Scorpio. With a merger of the moon and authoritative Saturn in your sign, you want others to see you as a skilled leader they can trust. The only problem is that you could come on a bit too strong, possibly pushing key people away. You don't need to censor yourself; just soften out the edges of your approach. Your sense of humor may be your saving grace today. Don't be afraid to laugh at yourself—it will score you points with your fans.
12-20-2014
Hello, charm personified! You could sell run-of-the-mill rubber rainboots to a Prada shoe salesperson this Saturday, thanks to a seductive Venus-Pluto meetup in your communication sector. This kind of power comes with responsibility, Scorpio, so use it wisely. While batting those long lashes can get you what you want, it doesn't mean you should take unsuspecting souls for a joy ride. Remember, everything comes with a price, so think twice before letting others pick up the tab (literally and figuratively). On Sunday, the Sun decamps to Capricorn and your garrulous third house for the next month, setting the scene for collaborative ventures. You could form a dynamic duo with a pal, sibling, colleague, or even a neighbor. Kindred spirits will likely come out of the woodwork, but keep your local, fun-loving peeps at the top of your priority list. Sunday's skies also feature a Capricorn new moon, possibly lighting the way to your next bestie. Are you a writer, teacher, or media maker? This lunar light gets the wheels of inspiration turning. Keep a handheld recorder or pen and paper on you at all times to capture those flashes of brilliance. One or more of your ideas could turn into something lucrative over the next six months. Follow the muse!
MORE SCORPIO FORECASTS:

SEE ANOTHER SIGN'S DAILY HOROSCOPE: