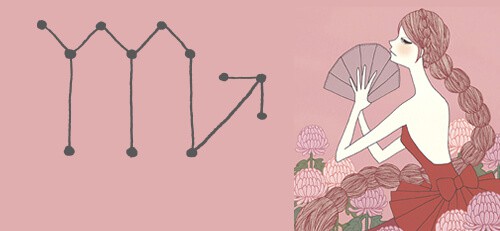 08-18-2014
Calculated risk-taking could catapult your career into the stratosphere today. With auspicious Jupiter and charming Venus perfectly aligned in your ambitious tenth house for the only time this year, don't play it safe. Moving outside your comfort zone could reap some big-time rewards. While business is business, Scorpio, don't underestimate the power of adding a personal touch to those dealings. Your charisma reads off the charts, so use it to your advantage. No gamble, no gain.
08-19-2014
Your seductive charms get a boost today, courtesy of the moon in your sultry eighth house. If you sense that you-know-who is sending out sexy vibes, don't second-guess your spot-on instincts. That said, don't feel the need to take that spark to the next level though, Scorpio. Revel in this chemical attraction without committing yourself to anything more. You could need more private time today, giving you the opportunity to make great strides getting 'er done behind the scenes.
08-20-2014
Lead by example, Scorpio. Don't wait to be struck by inspiration. Instead, decide to enjoy yourself, regardless of the amount of work that needs to get done. Assuming a positive attitude is catchy, making you like magnet for like-minded, optimistic people. A sexy someone could become quite smitten with your infectious energy. Alternatively, someone high on the food chain could be taken by your charisma and creativity. Look on the brighter side of life today, and you'll reap the rewards in spades.
08-21-2014
All eyes on you… not that you're complaining, Scorpio. With the moon in your free-spirited ninth house forming angles to showy Mars and glitzy Neptune, the spotlight has got your name written all over it. Your unique perspective is what gives you an edge over the competition today, so don't even think about toning down your greatness. Who really cares what those play-it-by-the-book types think anyway? The cosmos give you free reign to express your outre ideas. Just choose your moments wisely. Wait until people are relaxed and receptive, and then let 'er rip!
08-22-2014
Work smarter, not harder, Scorpio. Under today's stars you need to be creative with your time if you want to get 'er all done. Leave the car at home and take public transit, so you can clear out your inbox or polish a presentation before officially clocking in for the day. If you feel like you're constantly doing the same thing repeatedly, take a breath and reassess in the name of whipping up creative time-saving systems. You won't be long on patience today, so do yourself a favor and get clear on the directions before barreling ahead.
08-23-2014
Time to expand your roster of friends in high places, Scorpio. This Saturday, the Sun moves into Virgo and your eleventh house of networking for the next four weeks. Your social schedule will soon be bursting at the seams, giving you a wide array of intriguing people in which to join forces. Even though you'll be busy swapping business cards, there'll still be plenty of fun to go around. You've been working like a fiend over the last month, and so take this planetary pass to let your hair down. On Sunday, show 'em how it's done! With the fiery Leo moon lighting up your ambitious tenth house, your vision is head and shoulders above the rest. Your job is to get the crew onboard, but it might take a little nudging to get them to risk trying something new. Lead by example. Your confidence and courage will inspire others to follow suit.


SEE ANOTHER SIGN'S DAILY HOROSCOPE:

MORE SCORPIO FORECASTS: