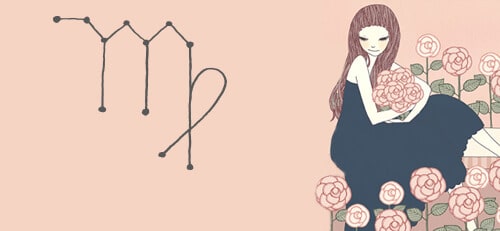 07-28-2014
All for one and one for all? You want to fully stand behind your friends, Virgo, but don't do it at the expense of yourself. Before you blindly pledge your solidarity or jump in for the save, think twice. Besides risking your reputation, you might actually prevent this person from growing. People learn the greatest lessons by facing the consequences of their mistakes. Be thoughtful in how you choose to support your peeps. Tip: protect your good name and do so quietly.

07-29-2014
Attention-seeking much? With the emo moon in your sign facing off with foggy Neptune in your partnership sector, your desire for more time with you-know-who isn't being met. Just because this person is busy doesn't mean you should take it to heart. Don't resort passive-aggressive techniques or endless texts to get some air-time in his packed schedule. See this as a chance to nurture other areas of your life. Dip your toe into a new activity, or reach out to friends you've put on the backburner since that special someone showed up on the scene.

07-30-2014
Trust your gut. There's no sense in second-guessing yourself—your first instinct is the one to follow today, Virgo. Be willing to explore uncharted territory, and an exciting unexpected opportunity could land in your lap. One caveat: with stern Saturn angling the moon, everything may not be as it appears. Before you jump in with both feet, do the necessary background checks. Once you've confirmed that your interpretation of a situation or person is correct, it's full steam ahead.

07-31-2014
Surround yourself with sweet support, Virgo. Expressive Mercury moves into your twelfth house of healing until August 15, bringing old wounds to the surface. Reach out to those compassionate people in your sphere to help you finally let go of that pain. Don't fight those feelings. The twelfth house also activates your creative side, so use your artistic urges to release those pent-up emotions. Get your hands dirty in a sculpting class, sign up for guitar lessons, try your hand at watercolors. Have music playing in the background every chance you get. Both music and meditation soothe your soul as you process your feelings.
08-01-2014
Open up the opinion polls. It's far too easy for you to get lost in your head, Virgo, especially when it comes to one dreaded subject again. Today's harmonious angle between garrulous Venus and sage Saturn prods you to poll your pals. Pay special attention if you receive the same advice from different sources. Aim for objective opinions and avoid people who are struggling with something similar to your dilemma. They're likely to take a pessimistic stance when what you need is more positivity.
08-02-2014
Ah, sweet escape. Even Virgos with the control freak gene will be quick to hand over the reins on Saturday. With messenger Mercury and free-spirited Jupiter in your twelfth house of fantasy, you're all about sneaking away from the pressures, literally or figuratively. Before you bolt, make sure you're not leaving anyone high and dry when you dive into your latest Amazon download under your beach umbrella. You've also got cosmic clearance to cancel plans—just give them as much notice as possible. Taking a day's break from it all is a great idea, but don't leave your smartphone at home. A sibling or amigo could send out an SOS and you'll want to be there to lend a supportive ear. On Sunday, a quarter moon in your third house of communication helps get a relationship back on track. You've been giving the cold shoulder to the "offending" party, but this lunar light helps you realize that icing out this certain someone is hurting yourself in the process. Open up a dialogue. You might be surprised to discover that the other person isn't the only one who needs to say "I'm sorry."


SEE ANOTHER SIGN'S DAILY HOROSCOPE:

MORE VIRGO FORECASTS: