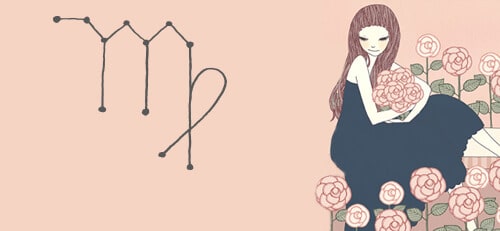 07-21-2014
Suppressed emotions have a funny way of finding their way back to the surface, Virgo, and now is one of those times. Unpredictable Uranus goes retrograde (backward) in your eighth house of intimacy and soul-searching until December 21. Feelings you've tucked away deep down could demand some attention over the next five months. Stop yourself from misdirecting any rage, envy, and possessiveness that bubbles up onto those around you. Take a healing path, and get in touch with those emotions and where they're rooted. If you're not already in therapy, now's the time get hooked up.
07-22-2014
Relax, release, recharge. With the Sun sliding into your twelfth house of R&R until August 22, it's time to get yourself set up poolside. Use the next four weeks to de-stress so that you're in prime form when el sol sets up camp in your sign next month. Hold off starting any new projects, and finish the ones already on your plate. Clear your physical and psychic space of clutter, and let go of things that just aren't working for you. The stars sanction plenty of siestas, too. Tip: keep a journal by your bed (or hammock) to record your dreams. Tuning into your subconscious helps you heal.
07-23-2014
When it comes to the Almighty Dollar today, your manifestation powers are potent. This money mojo comes courtesy of an alignment between the moon and make-it-happen Mars. Your instincts won't lead you astray, so if you sniff out someone potentially influential to connect with, act on it. Making the first move could mark the beginning of a profitable path. If the ship is steering off course at work, assume the helm and get things back on track. The captain's hat looks good on you today, Virgo.
07-24-2014
Surround yourself with support today, Virgo. Today's rare alignment of the Sun and Jupiter in your healing twelfth house urges you to reach out to those caring souls in your life—no matter where in the world they are. (Hello, Google Hangout.) Opening up to those compassionate people who understand you can help you release pain you've been clinging to. If you've been struggling to keep the tears inside, this cosmic combo urges you to let it all out. It's only when you do that you can truly move on. Tap into your creative side, too. Putting your right brain at the helm helps put your fluctuating emotions into perspective.
07-25-2014
Watch your words! Brash Mars blasts into Scorpio and your communication sector until September 13, drawing out your fiery side. You could easily cross a line with those clever one-liners or cheeky commentaries. You won't have any problem defending yourself, but rein in the sassy factor. If not, you could end up doing real harm to your relationships. Writer and teacher Virgos can be uber-efficient during this Mars spell. There will be a lot of activity on the friend front too, but you'll quickly draw a line between those pals you resonate with and those who get under your skin. Should your inner circle become more intimate, it's not the end of the world. Authentic amigos are what count.
07-26-2014
The muse comes a'knocking this Saturday. A new moon in your dig-beneath-the-surface twelfth house activates your creative side. Put your imagination at the helm this weekend, and you could be boasting an impressive magnum opus by the corresponding full moon on February 4. Likewise, you could also be attracted to more mystical pursuits. Think: the shaman arts, different types of meditation, alternative avenues of healing. Don't be quick to take people at face value either. Still waters run deep, Virgo. Wade in and you could be pleasantly surprised. Sunday's cosmos give you even more reason to scratch the surface. People could be sending mixed messages, saying one thing and doing another. Channel your inner Nancy Drew to get to the bottom of it. But steer clear of interrogating others, and assume the role of the quiet observer. Watching will reveal the real deal. Once you know what's really going on, raise the issue and commit to working out the conflict. While this conversation won't be a walk in the park, it will add some much-needed honesty and equilibrium to this particular relationship.


SEE ANOTHER SIGN'S DAILY HOROSCOPE:

MORE VIRGO FORECASTS: