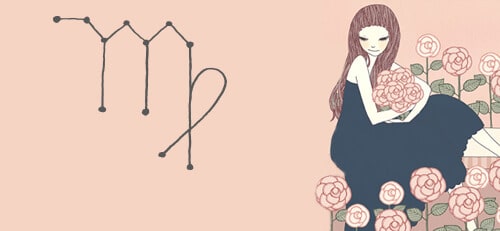 09-15-2014
Whoa, Virgo! You're revved up to forge headlong into a mission, but don't shift from first to fourth gear unless you want to skid out. Slide into neutral, and first map out your trajectory. Instead of doing everything yourself, consider outsourcing some of it to lighten your load. Focus your efforts on the undertakings that bring you the greatest ROI. Perhaps that means getting additional training under your belt, or getting in good with a person of influence. Make sure your professional image is polished, everything from how you dress to your presentation materials.

09-16-2014
The players gonna play, the haters gonna hate, Virgo. You can't change the negative influences in the world, but you can make a conscious choice to not focus on them. Instead of operating on autopilot by honing in on the naysayers, switch it up and radar in on the positive people who surround you. It could open your eyes to the loyal and adoring supporters you've been neglecting. Assume an attitude of gratitude, and show 'em some serious love.

09-17-2014
Under a bushel is no place for your light to be, Virgo! That said, today's stars might find you sliding into the shadows so that others can shine. Being selfless is a noble thing, but suffering is optional. Besides, by glistening bright as a Bulgari diamond, you actually inspire others to be their absolute best. Offer up your tips and strategies for success, and even give someone lower on the ladder a boost. If you're concerned that your triumphs might negatively impact your bond with your boo or BFF, make a point of expressing your gratitude for their rock-solid support.

09-18-2014
For roses to bloom at their best, they require plenty of direct sunlight. The same applies to you today, Virgo. Look at the people around you: do they make your world brighter? Or, do you feel yourself wilting when you're with them? If it's the latter, save your precious time and gifts for people who will truly appreciate them. You shouldn't have to change yourself in order to fit in. Revamp your social calendar so that you're surrounded by people who bring out your most beautiful qualities.

09-19-2014
People-pleasing no more! You just can't help yourself—can you, Virgo? It's impossible to make everyone happy every minute of the day, but you keep trying. The trouble is, burning the candle at both ends trying to meet other people's needs is asking for a meltdown. Fortunately, today's harmonious moon-Mars angle gives you permission to nurture Numero Uno. That means letting others know that you can't take care of them AND yourself right now. (Be nice, okay?) Scale back your schedule, too. You'll need the extra time to recharge and rejuvenate.

09-20-2014
Next stop: compassion station! Saturday's alignment of the emo moon and generous Jupiter in your sensitive twelfth house puts your sympathetic side at the helm. Craving affection, or even just a little more attention? You get what you give, Virgo. Be more demonstrative and flattering with your friends. Another good antidote against slipping into the "woe is me" syndrome is lending a hand with kids or the elderly. Perhaps even donate a few hours to a cause you care about. When you start truly valuing your contributions, you won't need validation from others nearly as much. The muse could also come knocking. Be prepared to pull out your guitar, oil paints, or pen and paper to capture and develop those flashes of creative insight. On Sunday, the Virgo moon brings you back to life and craving adventure. Take a few hours to head out solo so you don't have to worry about others keeping up. That said, don't let their calls go to voicemail, especially if they ring more than once. A tough T-square (three-way tug of war) between the moon, aggro Mars, and guilt-tripping Neptune could stir up intense demands from your significant other or inner circle. It's not your job to save them, but a brief conversation can settle them down. Point them in the direct of a solution that doesn't involve you—yet again.



SEE ANOTHER SIGN'S DAILY HOROSCOPE:

MORE VIRGO FORECASTS: