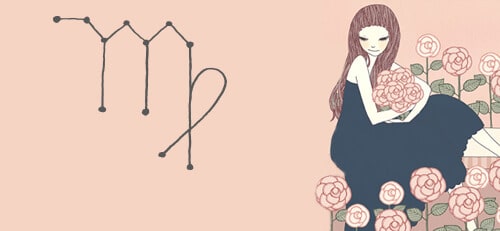 10-20-2014
Sure, today launches the workweek, but the stars mandate some serious R&R for all Virgos. It may feel like you're struggling to just keep up, but you must press the "pause" button before you self-destruct. If your appetite or sleeping habits are out-of-wack, get to the heart of the problem: what're REALLY bugging you? Put your pride to the side, and ask for help, o'self-sufficient one. A spiritual guide, therapist, or trusted advisor can help lighten your load. And don't forget your loved ones standing on the sidelines. They're happy to jump in and join your team—just say the word.

10-21-2014
The urge to splurge could strike. Your sensible sign tends to be thoughtful about where you spend you money, and today, you want only the finest of the fine. That said, your luxe tastes may be too much for your budget to handle at the moment. But set aside some savings to obtain that objet of desire at a later date. In the meantime, treat yourself to something small that won't break the bank. What tickles your fancy, Virgo? A charm bracelet or perhaps dinner at your favorite oyster bar?

10-22-2014
Money could get funny today, especially when it comes to shared expenses. A mashup of the moon and Mercury retrograde in your finance sector encourages taking a fresh approach. Instead of operating on autopilot—like always picking up the tab when out with less-financially solvent friends—be proactive. Decide on a locale or event that everyone can afford in the name of avoiding imbalanced dynamics. Don't allow room for resentment to grow, Virgo.

10-23-2014
It takes two to make a thing go right. Make that your mantra for the next month, as the Sun blasts into Scorpio in your third house of dynamic duos until November 16. Your social schedule fills up again, and partnerships show potential. Adding spice to the mix is charming Venus, sliding in beside the Sun until November 16. Let down your hair, and give your inner flirt a free pass to play. An amigo could surprise you with amorous confessions, but think this one through. No matter how much you should like someone, if the chemistry isn't there, keep it in the friend zone. A solar (new moon) eclipse in Scorpio may also shine its beams on a kindred spirit, anything from adding another bestie to your inner circle to committing to a creative collabo.

10-24-2014
Before you check that important to-do off your list, seek another opinion. Getting a different perspective from someone you trust can open up a new realm of possibilities. You could even glean a major life lesson from the experience. Even if you do decide to close the door behind you, isn't better you do so with peace of mind, instead of bitterness? Don't turn to your standard problem-solving strategies, Virgo. Veer off the beaten path, and the perfect solution could emerge.

10-25-2014
Has budgeting been the bane of your existence lately? You can thank messenger Mercury backstroking through your second house of income since October 4 for any cashflow conundrums. Unexpected expenses could have thrown you for a loop, making it hard to get a firm handle on what you can really afford. Things on the work front may have also been problematic. Communication with colleagues and clients could have been strained, which may have stalled promising projects. This Saturday, Mercury course-corrects and powers forward, doing away with financial curve balls and misunderstandings. Any stalled deals or job applications kick into gear. Go get 'em, Virgo! On Sunday, fiery Mars blasts into your romantic and creative fifth house until December 4. Discard any worries of being "too much." Let your sexy side shine through, both in what you wear and the energy you project into the world. Amore is on the agenda over the next five weeks. Some Virgos may be ready to build a family, while others will be more than satisfied with some hot and heavy sessions behind closed doors. If you're in a relationship, passions run high. But be careful: this could also lead to volcanic moments. Be proactive, and address growing tensions before they do explode. When exploring touchy topics, express how you feel, but ensure you also leave room for your partner's perspective. Respect begets resolution.



SEE ANOTHER SIGN'S DAILY HOROSCOPE:

MORE VIRGO FORECASTS: