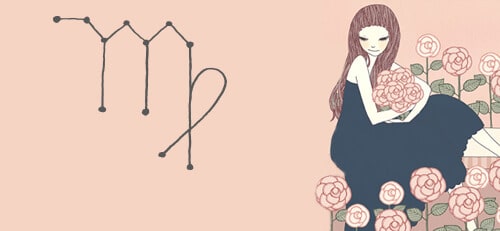 10-27-2014
Nothing makes you happier than being a source of consistent support for your friends, Virgo. But that doesn't mean you should abandon your boundaries. Give 'til it hurts, and you'll only wind up feeling resentful (and leaving the other parties feeling guilty). No one expects you to prove your loyalty—especially if that means depleting your energy reserves. Make a conscious decision today to draw a line in the sand. If a pal is about to crash and burn, stop yourself from jumping into the driver's seat. Instead, point her in the direction of a detour, and let her steer herself to safety.
10-28-2014
Hey there, hot stuff! Over the next two days, the moon merges with scintillating Mars in your flamboyant fifth house, putting you in fine flirting form. Your inner siren surfaces, ready to seduce whomever catches her eye. Keep your shy side on ice, Virgo, and let your sweet, sexy song be heard. As Mars maintains this position until December 4, take bold action today in the name of reaping the rewards in the not-so-distant future. Rawr!
10-29-2014
Is this The One or a fly-by-night fling? Today's merger between the emo moon and dive-the-depths Pluto in your passionate fifth house leaves you longing for love that goes the distance. Just don't waste your precious time trying to transform that frog into your shining knight in armor. Hone in on prospects that really show partnership potential. The same logic applies on the work front, too. Don't join forces with your go-to collaborator or push an alliance that really doesn't jibe. Doing so could cause you to miss out on the perfect person to pair up with.
10-30-2014
Are your healthy habits falling to the wayside, Virgo? Today's quarter moon in your wellness sector nudges you to get back on track. Use this surge of inspiration to adjust your routines so that they're more in sync with the season. Sign up for hot yoga classes, and fuel your bod with warming foods, like roasted vegetables and spiced soups. Also, ditch the "no pain, no gain" mantra, and find the joy that comes with caring for yourself.
10-31-2014
In the mood for a glitzy, pricey Halloween getup? Not really. Today's Aquarius moon lights up your practical sixth house, making you more inclined to go door-to-door with a costumed little loved one tonight. But the night will still be early after trick-or-treating winds down. You could have a fantabulous time donning a simple mask on the dancefloor with a few friends, or perhaps even jumping in on a retro-themed karaoke party.
11-01-2014
This Saturday, you'll start your day revved up to dive into that long list of to-do's, but the stars have other plans for this surge of ambitious mojo. Around brunch time, the moon shifts out of your practical sixth house, and settles into your relationship sector for the remainder of the weekend. Give your most important peeps top priority. If you've got your eye on a sexy someone, Saturday's the day to advance that connection. As a laborious Virgo, you may still stay on track with those pragmatic tasks. Just bring along a wing-person to help you get 'er done. On Sunday, the cosmos put you in a curious mood, especially when it comes to your closest connections. If you really want to know what's happening in their lives, interrogating them isn't the way to go about it. Instead of firing off question after question, make one sincere inquiry and then sit back and listen. Resist the urge to offer up your words of wisdom, and simply validate their experiences. Only give advice when asked.


SEE ANOTHER SIGN'S DAILY HOROSCOPE:

MORE VIRGO FORECASTS: