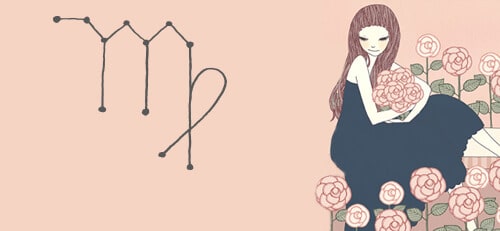 04-14-2014
Dare to go deeper in love? Starting today and lasting for five months, probing Pluto turns retrograde in your romance house, calling for more intimacy. Heads up: possessive feelings could rise to the surface and drum up drama. You might also suddenly feel a change of heart for a paramour you were once passionate about. Harness this energy to really learn how to love people, warts and all. (That also includes being forgiving of your own humanity, too!) The dark side to this Pluto phase is the temptation of a dangerous dalliance. Shore up your defenses, Virgo. Pursuing the bad boy/girl type won't serve you.
04-15-2014
Seeing dollar signs? You will be today and over the next two weeks, thanks to the Libra lunar eclipse in your second house of work and finance. Eclipses tend to bring sudden changes, so brace yourself for some big-time opportunities unlike anything you've undertaken before. While you might be nervous to take the plunge, deep down, you've been dreaming of doing something different. Release any self-imposed pressure to be perfect right out of the gate. Remember, there's always a learning curve, so ease up on yourself and explore. Deserve more money? You've now got the guts to charge higher rates or request a salary increase.
04-16-2014
Open mouth, insert Manolo? While your wicked sense of humor may have lightened the mood in many situations, today's not the day to draw on it—especially when it comes to love. You might be motivated to add levity to a serious conversation, but the other person might see it as a sign of disrespect. If you're unattached, you could find yourself knee-deep in a convo with a sexy someone. Keep a lid on those one-liners and showcase your stellar listening skills and astute insights. Now THAT will be a turn-on!
04-17-2014
Unfold those social butterfly wings. The moon activates your garrulous third house until late in the day, sharpening your wit and schmoozing skills. While you're entertaining your colleagues over lunch or catching up on water-cooler gossip, don't forget you've still got a job to do. You don't tolerate slackers, so don't be one yourself! Late this afternoon, la luna shifts into your "home sweet home" sector, ordering some downtime at Chez Virgo. After talking a blue streak today, you'll be more than happy to snuggle up with your sweetie (or pet) and that documentary you've been meaning to watch.
04-18-2014
You know what they say about casting blame, Virgo. Point your finger and you'll have three fingers pointing back at you. Just because someone's values don't jibe with your own doesn't justify judgments. That said, today's planets encourage you to spend time with people who share your perspectives. A night in with your favorite peeps will do wonders for your well-being. If you've been running on fumes, spend the night on your bestie's sofa bed or in your sister's spare room for some TLC. It's nice to be pampered every once in a while.
04-19-2014
The fog is dissipating, finally giving you a wide-angle view of the horizon. This burst of illumination comes courtesy of the Sun blasting into your globetrotting ninth house from Saturday until May 20. Distant lands are calling your name, Virgo, so check the expiration date on your passport. Epic vacays take planning, so in the meantime, even a weekend beyond city borders can buoy a sagging spirit. And whether you're teleconferencing with the Latin American offices or simply checking out international events in and around town, mixing and mingling multiculturally can also introduce you to terra nova. If you've got a business idea brewing or are contemplating taking a course, the next four weeks are ideal. On Sunday, read your audience before revealing Virgo uncensored. Even if you're just sharing the details of your most recent accomplishments or endeavors, others may feel intimidated or even a tad jealous. There's no need to smother your own star on account of others, but remember that every conversation isn't all about you. There's more than enough room on the stage for everyone, so go out of your way to acknowledge and encourage the best in them.


SEE ANOTHER SIGN'S DAILY HOROSCOPE:

MORE VIRGO FORECASTS: