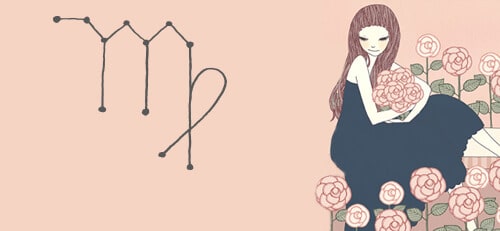 03-03-2014
Small talk, begone! You're bored to tears with surfacey conversations, but today's stars save the day. A meetup between the moon and fearless Uranus in your intimate eighth house helps you move beyond the same old, same old superficialities. Set the scene with that certain someone you want to know better, and share something about yourself that you normally keep locked in the vault. Meaningful heart-to-hearts are sure to follow. Just make sure that you respect other people's secrets by keeping them confidential.
03-04-2014
This morning's stars could find you focused on the trees, still unable to see the forest. Resist the urge to shoot down someone else's ideas because they don't jibe with your vision. There's no shame in asking questions, especially if you don't understand someone's perspective. This afternoon, the moon moves into your daring ninth house, making it safe to break away from the crowd. Wanderlust strikes and you could spend the evening making travel arrangements or meeting friends for dinner a few extra miles out of town. A live lecture or evening workshop brings food for thought too—your mind is hungry tonight, Virgo!
03-05-2014
Today marks the beginning of a monthlong body-loving blitz. You can thank beautifying Venus decamping to your self-care sector until April 5 for this surge of wellness mojo. For the last four months, Venus' position in your passionate fifth house churned up high-octane romance, all things glam, and a shot of drama. Now, you're keen on getting into a no-nonsense natural groove. While your love life will no longer be tabloid worthy, traits such as responsibility and loyalty will be worth their weight in gold. P.S. Those enduring qualities will also be a turn-on.
03-06-2014
How about a shot of laughter with that truth serum, Virgo? A certain situation has crept into cray-cray-ville, and if you don't laugh about it you might just cry. Besides, when you recognize the irony for what it really is, you release yourself from its spell. Text a few one-liners to your besties; heck, you might even want to Tweet them. But tread carefully—if taking this to a public forum will stoke the fires, best to save those zingers for your closest confidantes.
03-07-2014
Your tried-and-true crew has had your back for the last four months, courtesy of Jupiter's retrograde through your eleventh house of groups. Today, the horizon-expanding planet powers forward, urging you to move outside your social comfort zone. These get-togethers have been nurturing, but it's time to put yourself out there again. Dip your toe into new activities and fresh scenes, even if it makes you a bit uncomfortable initially. If you've lost touch with a crew you felt a synergy with, reach out and reconnect. Apologize for your absence, and you'll feel like one of the gang in no time.
03-08-2014
Talk is cheap, Virgo. Saturday's quarter moon in your tenth house of long-term goals demands that you align your actions with your aspirations. Whether you're seeking your soulmate, aiming for a more prestigious position, or creating a successful business, reflect on where you're not walking your talk. You very well may be breaking a sweat to achieve your goals, but it's working smarter, not harder that will get you where you want to go. Reach out to those people who have "been there, done that" for invaluable tips and tricks on how to reach the finish line faster. Sunday's stars encourage you to expand your social horizons. Ask a pal if you could tag along, or perhaps attend an event on your own. Besides, you'll actually have more opportunities to connect with new peeps when you don't have your amigos acting as a buffer. Regardless of where you find yourself this Sunday, go out of your way to strike up conversations with strangers. You could end up with a promising lead, or even drinks and dinner with a scrumptious prospect! Single? Log back on to your favorite dating site, Virgo. There could be a wink or two waiting that's worth pursuing!

SEE ANOTHER SIGN'S DAILY HOROSCOPE:

MORE VIRGO FORECASTS: