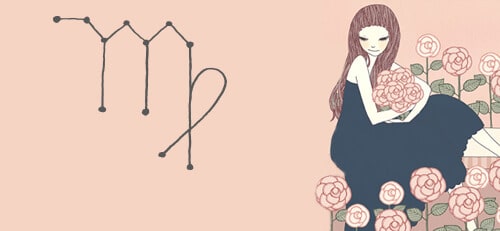 12-15-2014
Fickle, much? When it comes to amour today, an intense Pluto-Uranus square churns up hot-and-cold feelings. Exert extra effort in keeping those filters in place, Virgo, or you could blurt out something you won't be able to take back. Nobody's perfect—present company included—so take a softer approach when critiquing that special someone. Think: constructive and compassionate.
12-16-2014
Moody, much? This melancholy you've been feeling over the past few weeks comes courtesy of Mercury (your cosmic guardian) touring your emotional fourth house. Relief arrives today as the quicksilver planet moves into your celebratory fifth house until January 6. You're keen to brush off those blues, and put yourself back into action. Slide into your red-soled party heels, and let your inner coquette out to play. Sniff out the action and position yourself at the heart of it all—people won't be able to get enough of you!
12-17-2014
Close the opinion polls. Your sign likes to weigh all the pros and cons before making important decisions, which often involves seeking advice from your amigos. Today, however, a foggy moon-Neptune trine could muddy the waters when it comes to your love life. Asking others to weigh in on affairs of the heart could lead to even more confusion. When push comes to shove, Virgo, only you can make choices that are right for you. Besides, your pals could use a break from your continuous consults. Practice trusting yourself today.
12-18-2014
All for one and one for all? You've got no qualms about taking one for the team, but don't let them drag their feet while you pick up all the slack. Or worse yet, leave you slaving away after hours while they sneak away for cocktails. Delegate responsibilities so duties are divvied up fairly. There's just one catch: let people do things their way, not yours. Remember, it's about collaboration, not following Virgo law.
12-19-2014
Don't be hasty, Virgo. Taking a hardline "my way or the highway" stance could cause you to lose out. Before slamming the door shut, see what negotiation wiggle room you have. Dig up the facts and figures to show that your vision has legs. With tangible evidence, people will be more willing to compromise. On the social front, don't be quick to judge a book by its cover. Chances are you'll get it wrong. If someone is seeking you out, give 'em the time of day. Trust us, you won't be sorry.
12-20-2014
Drop the mask in the name of love, Virgo. Saturday's alignment of romantic Venus and transformational Pluto in your passionate fifth house could set off some serious sexy sparks. Lose that modest M.O. of yours, or risk missing out on a sizzling affaire de coeur. Sure, it's scary to wear your heart on your sleeve, but without taking a gamble, there can be no gain. Even if the object of your affections doesn't reciprocate, you strengthen your own personal power by being honest about your true desires. If a past affair is holding you back from true love, this cosmic combo can help you make a clean break. Stop stalking your ex on Facebook, and keep you-know-who out of conversations with potential dating prospects. Obsessions, begone! Sunday's stars hit the "refresh" button on your romantic life when the Sun decamps to Capricorn and your sultry fifth house for a month, right alongside a new moon. Whether you're single or spoken for, expect to have all eyes on you, Virgo. Get yourself in the right frame of mind with a fresh cut and color. Your creative juices are also flowing at full force, giving you the mojo to produce a pièce de résistance before the end of the year. The cosmos crown you "life of the party" this holiday season, so let down your hair and let the good times roll.
MORE VIRGO FORECASTS:

SEE ANOTHER SIGN'S DAILY HOROSCOPE: