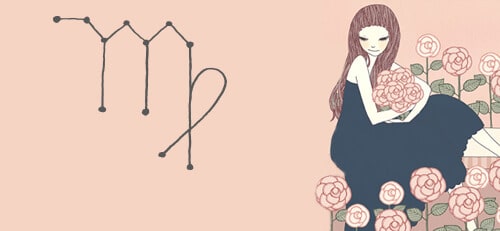 09-01-2014
Don't plaster on a game face if you're not feeling it today. Let your authenticity shine through with your trademark dry humor and clever comments. There's just one caveat: stay on topic, Virgo. A strained square between the moon and Venus could summon your nasty side. If you're feeling self-conscious, don't overcompensate with razor-sharp judgments. Yes, that even includes having the "best" of intentions when pointing out someone else's fashion faux pas. With your luck today, Ms. Mom-Jeans is the host's sister. Get past appearances, and you could be rewarded with satisfying, soulful interactions. Now, that's more like it.

09-02-2014
Number crunching in the name of maximizing your money becomes your focus for the next three weeks. Your planetary ruler, mental Mercury, moves through your second house of finances until September 27, calling for some belt-tightening. Mercury has been in your sign since August 15, which may have caused you to go over budget. Pull those purse strings tighter, and get back on track with saving. Greater satisfaction on the work front is also in the stars. You could forge closer bonds with your colleagues, or branch out in search of a job that brings you more fulfilment.

09-03-2014
Put down the vacuum cleaner, and follow the muse, Virgo. Today's sweet angle between the intuitive moon and creative Venus has your imagination soaring to new heights. If you can take a work-from-home day, all the better. Getting 'er done in your PJs works just fine for you. When you've got all your brilliant ideas and insights recorded and organized, then focus on scaling back the stuff in your space. Clearing away the clutter allows your energy to flow more freely. Bagua map, anyone?

09-04-2014
Needy, much? Today's alignment of control freak Pluto and the emo moon in your romance sector could find you drifting into dominating or demanding territory. You know what the kicker is, Virgo? Those times when you feel insecure and clutchy are actually moments when you're meant to rely on yourself. Stop scrambling after others, and redirect your attention to attracting what you desire. With the confident Sun in your sign intensely angled to Pluto, you're simply irresistible. Concentrate on being your absolute best, and they won't be able to stay away.

09-05-2014
When it comes to amor, start with the person you see in the mirror, Virgo. Today, romantic Venus begins a three-and-a-half week tour of your sign, sounding the call for self-love. If you're in a LTR, making time for "me, myself, and I" is necessary to maintain a healthy balance. Regardless of whether you're coupled or not, make your passion projects a priority. You've got a cosmic free pass to pamper yourself, too. While you take more time for yourself, just be conscious of not going to extremes. You don't want to push people completely out of your life. Also, tame the diva within. Relationships work both ways, so be willing to get what you give.

09-06-2014
Hypochondria alert! Saturday's moon-Jupiter faceoff could lead you into obsessive terrain when it comes to your well-being. Sure, it's important that you listen to your body's signals, Virgo, but don't assume that headache is more than just a migraine. Steer clear of Dr. Google unless you want your anxiety levels to shoot through the roof. If you're truly concerned, make an appointment with your GP or alternative health professional. Chances are the diagnosis won't be anywhere the doom-and-gloom outcome you've conjured up. If you're feeling motivated to launch an exercise routine, just ensure you work out according to your current fitness level. You're prone to going overboard on Saturday, which will only leave you with unnecessary aches and pains afterward. Curb that competitive streak of yours, and focus on enjoying yourself. In other words, ditch the "no pain, no gain" mantra. Your body will thank you for it. On Sunday, a tangled angle between the moon, Saturn, and Mars leaves you susceptible to blowing things w-a-a-a-y out of proportion. If the rumor mill churns out information that gets your nose out of joint, stop yourself from reacting. Focus on uncovering the facts, or you could find yourself getting worked up over a fictional tale. The real deal could surprise you, Virgo. What's more, it might even give you a giggle.



SEE ANOTHER SIGN'S DAILY HOROSCOPE:

MORE VIRGO FORECASTS: