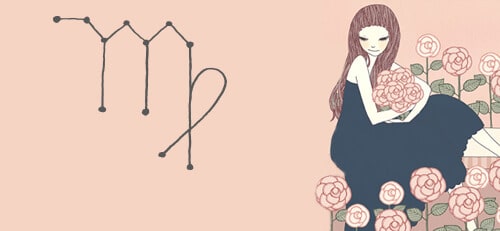 08-18-2014
Sensibility, begone? Today's overly-optimistic merger of amorous Venus and know-no-limits Jupiter could see your typically grounded nature take a backseat. You could be uncharacteristically eager to mix things up and release control. But remove those rose-colored glasses before swan-diving down that rabbit hole. First, assess the risks and set up systems to keep you safe. Temptation could come a-knocking but you don't need to open that door, Virgo. Steer clear of Svengalis who aren't interested in what's best for you. For some, The One could enter your sphere. Keep your eyes wide open, and do the necessary background checks to be sure.
08-19-2014
Even the most arduous of journeys require that you put one foot in front of the other, but today, you'll make massive strides. You're running on high-octane ambition, thanks to the Gemini moon in your professional tenth house. Have those blinders caused you to become a little too single-minded in your quest for success? Proceed with caution, Virgo. Remember that people aren't rungs in your ladder. Find a way to work with people during your ascent, so you'll have some company when you get to the top.
08-20-2014
Incoming: officializing vibes on the friend front. Today, a relationship with an amigo could turn into a well-defined business partnership. Considering how pumped you both are about this innovative idea, don't be surprised if others want to get in on the action, too. Speaking of action, you might fast-track a platonic pal into the love zone. This could even evolve into something for the long haul. You're a silver-tongued devil this afternoon, perfect at pitching your plan or delivering a presentation. Today, you're the ideal mix of spot-on instincts and charm—you've got it in the bag, Virgo.
08-21-2014
Are you connected to the right people, Virgo? If your contact database could use a bit more heft, spread those social butterfly wings. With the moon forming harmonious angles to make-it-happen Mars and magnetic Neptune, you're simply oozing charisma. Don't waste it all on random chitchat or swapping business cards with everyone you meet. Instead, channel this mojo into developing more sincere connections. Mix and mingle amongst like minds via special-interest groups that call your name. If your social schedule is already bursting at the seams, convert those one-on-one hangouts into a group get-together tonight. The more, the merrier!
08-22-2014
Today's stars open your eyes to those loved ones you sidelined in lieu of other obligations and activities. Make amends, starting off with a sincere apology. Then, clear a good chunk of your schedule to spend time with them (sans smartphone). It wouldn't be a bad idea to whip up a batch of your famous homemade cookies or pick up the dinner tab either. What's truly important today though is your ability to make a positive impact in a friend's life. Offer heartfelt advice, and guide her down a road of empowerment.
08-23-2014
It's all about you! This Saturday, the Sun blazes into Virgo, rousing you from a sleepy month. Your energy levels are building momentum now, motivating you to start your birthday year on a positive and productive note. Take time to compose a list of your goals, and perhaps post it somewhere visible to keep you on track. Dive headfirst into a passion project, or advance a personal goal. Putting yourself out in the public eye bodes well during this solar cycle, so if you've been pondering taking that leap, now's the time to do it. Numero Uno deserves to sit at the top of the list. Enjoy! Come Sunday, you could realize that you have a few pending items that deserve your attention. Buckle down, and clear these to-do's off your plate. It might be time to close the door on a group or activity. Just give them the common courtesy of a proper good-bye instead of leaving them high and dry. Also, allow yourself some R&R on Sunday—you've got a busy week ahead. If the beach or pool calls your name, allot a couple of hours for catching some rays or reading your romance novel before getting 'er done.


SEE ANOTHER SIGN'S DAILY HOROSCOPE:

MORE VIRGO FORECASTS: