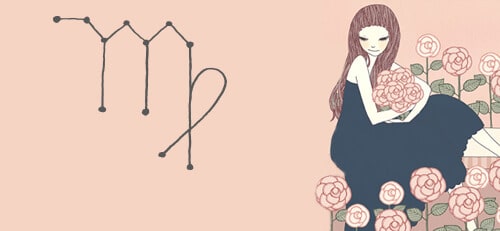 04-21-2014
Fickle much? When it comes to love today, you're running hot and cold, courtesy of a potent square between possessive Pluto and independent Uranus. You need to exert extra effort in keeping those biting commentaries to yourself. While blurting out unsolicited critiques might seem like a good idea in the moment, you'll ultimately end up regretting it. If you want to improve your relationship, steer clear of criticizing. Everyone knows that old children's rhyme about sticks and stones isn't true. Words DO hurt, Virgo.
04-22-2014
Pull up those bootstraps, Virgo! While the moon in your sixth house of efficiency activates your practical nature, its square to the Sun in your ninth house of wanderlust puts you in a more free-flowing, non-committal mood. Unfortunately, taking a loosey-goosey approach today could put a key relationship on the rocks, or cause you to miss out on an important opportunity. Put your desire to explore on pause, and get 'er done. Return those phone calls, sign off on that paperwork, complete pending to-dos. If you've put a loved one on the back burner, it's time to make amends. A sincere "I'm sorry" is a good place to start.
04-23-2014
Are you coming or going? You can barely tell which way is up today, thanks to a confusing square configuration between four planets, known in astrospeak as a Cardinal Cross. The combined influence of erratic Uranus, agitator Mars, seductive Pluto, and free-spirited Jupiter leaves you feeling pushed and pulled from various areas of your life. Your emotions will run the gamut today, from envy to competitiveness to righteous indifference. Today is not a day to lay idle or you could find yourself picking a fight out of boredom. It's a great day to hit that power cardio class. Sweat it out, Virgo!
04-24-2014
Wanderlust alert! With your planetary ruler Mercury grooving through your ninth house of travel until May 7 dust off your passport and make sure it's up to date. You could find yourself jetting off to a distant land before the month's end. If you're tethered to home base, keep your ear to the ground for intriguing accents. Connecting with people from different backgrounds can open up an exciting new world. This two-week cycle is prime time for publishing your writing (from a blog to a full-blown novel), or investing in your own personal development. Self-help workshop, anyone?
04-25-2014
There's a "let's-make-it-official" vibe in the air today, courtesy of a moon-Venus mashup in your seventh house of commitment. With charming Venus in the mix, you're oozing magnetism and flirty mojo, making you hard to resist. While becoming exclusive is a serious matter, the conversation shouldn't take on a heavy vibe. Make the topic inviting, not intimidating. Apply the same logic to your business dealings. Instead of having a formal meeting in the boardroom, discuss business over lunch, your treat.
04-26-2014
Get off the defensive, Virgo. On Saturday, your planetary ruler, expressive Mercury, forms a flowy angle to dreamy Neptune, helping you lose the pretenses when it comes to love. Instead of taking a strategic approach (your analytical sign's preference), speak from the heart. If you clam up out of fear, you'll berate yourself later for letting this opportunity slide. No risk, no gain. Don't freak out if your love interest doesn't immediately respond as you'd like. This could be a major curveball—give them time to process. The emerald-eyed monster could make an appearance this Sunday, thanks to a moon-Uranus mashup in your shadowy eighth house. Your competitive streak could unexpectedly rise to the surface, leading you to look at one of your staunchest supporters as your number-one rival. Rather than letting envy swallow you whole, use it as a compass to point you toward your own desires. Redirect your energy into manifesting your own version of what she has. The opportunities are out there, Virgo. You've just got to know where to look. Scarcity mentality, begone!


SEE ANOTHER SIGN'S DAILY HOROSCOPE:

MORE VIRGO FORECASTS: