Join us for astrology workshops, webinars + more.
---
THURS, May 20
Unblock Your Energy During  Mercury Retrograde with Feng Shui
Free Live Webinar
7:00pm EST
MON, April 19
How to Be a Boundary Boss: A conversation with Astrostyle's Meditation Expert Terri Cole
Instagram Live
7:00pm EST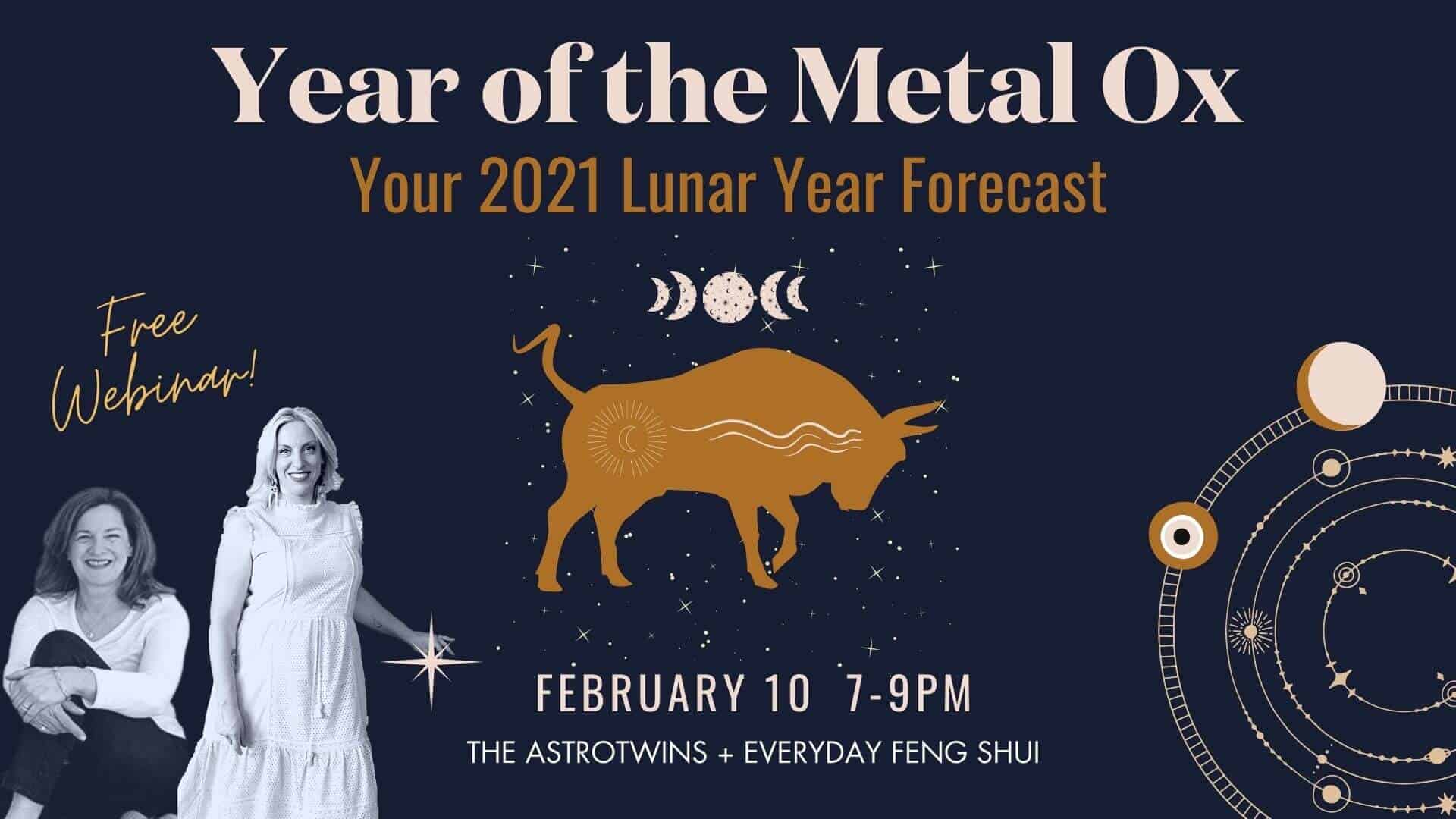 Join Ophi and our resident Feng Shui expert Kate MacKinnon to plan and prosper in the 2021 Lunar New Year! Register here >
---

THURS, JANUARY 28
The 2021 Vision Board Experience
5:00-8:00pm EST
Join us on 2021's first full moon (and the "Day of Miracles") for an immersive 3-hour live workshop of moon mapping, galactic goal-setting and special coaching from Red Elephant CEO Afrin Khan. Use code VISION2021 for $50 off.

---
---
Join us and our plant-astic friends at The Sill for a fireside chat about 2021 horoscopes, Feng Shui astrology and tips on picking the perfect houseplant for your sign in 2021. **SOLD OUT**
---
SUN, JANUARY 10
The AstroTwins' Yearly Horoscope Masterclass
2:00-3:30pm EST
Tune in or set your DVR—we're giving our cosmic compatibility predictions on the brand-new Season 12 of Lifetime's Married At First Sight. Watch the Kickoff Special and learn the fate we see for these couples, based on their zodiac signs.
---
THURS, JANUARY 6
AstroTwins on Married at First Sight
8:00pm EST, Lifetime TV
On this live webinar, the AstroTwins guide you through the most important transits of 2021 for every sign. Tickets exclusively available with the purchase of our 2021 Horoscope book bundles.
---
Relationship Revolution Webinar
Watch free on Mindbodygreen
Learn all about The Astrology of Love in the Aquarian Decade and redefine the rules of relating in 2021.