Every 18 months, Venus, the planet of romance, beauty and harmony spins into a retrograde. During this time, we have a chance to pause and reflect about the trajectory of our love lives.
Astronomically, a Venus retrograde is pretty profound. This 40-day backspin marks the period when Venus begins her shift from an evening star—bright and visible in the sky near sundown—to a morning star, rising just before the Sun.
In the middle of this transition, Venus vanishes from the sky—well, at least from our view here on Earth. The disappearing act happens approximately two weeks after the retrograde cycle begins—and lasts for about eight days.
As Venus goes totally dark, you have blank canvas upon which you can imagine the future you want to create—not just in your love life, but also in all of your interpersonal relations. How well do you cooperate and negotiate with neighbors, people who are on your teams? This is a time to take a fearless inventory.
As Venus retrograde winds down her evening star cycle, you may see things that need to be "put to bed," so to speak: limiting beliefs, toxic relationships, unreasonable demands, destructive and abusive behaviors.
After the Venus rebirth, as she crosses the threshold and becomes a morning star for nine months. In the process, you may become "impregnated" with new visions of what love could be and giving you a chance to bring them to life and to light!
The 8-Year Cycles of Venus Retrograde
Venus only visits one of five points on the zodiac wheel during its full retrograde cycle of 40 years. And every eight years, the love planet retrogrades back to the same position on the zodiac wheel (minus 2-3º).
If you were to trace the outline of these "hotspots" they actually make the shape of a star. It's true! Even while retrograde, Venus is still dazzling us with her attention to beauty and detail.
During these eight-year occurrences, old issues with love and money may arise, or even repeat themselves through a new set of circumstances. You may feel like you're going through a familiar test—or being similarly blessed, depending on what happens!
Couples may revisit an unresolved sticking point or rediscover something they loved doing together. Unexpected expenses may crop up forcing you to reassess your values and find joy in delayed gratification.
The rebirth of Venus: the hidden blessing of a retrograde
A Venus retrograde is a challenging cycle that can make love, friendship and interpersonal harmony go awry. But there's a hidden blessing. When the Sun and Venus unite in the sky, they birth a "new Venus"—that grants you a fresh start with your most important ties. Write a new love story during Venus Retrograde!
What zodiac sign is your relationship?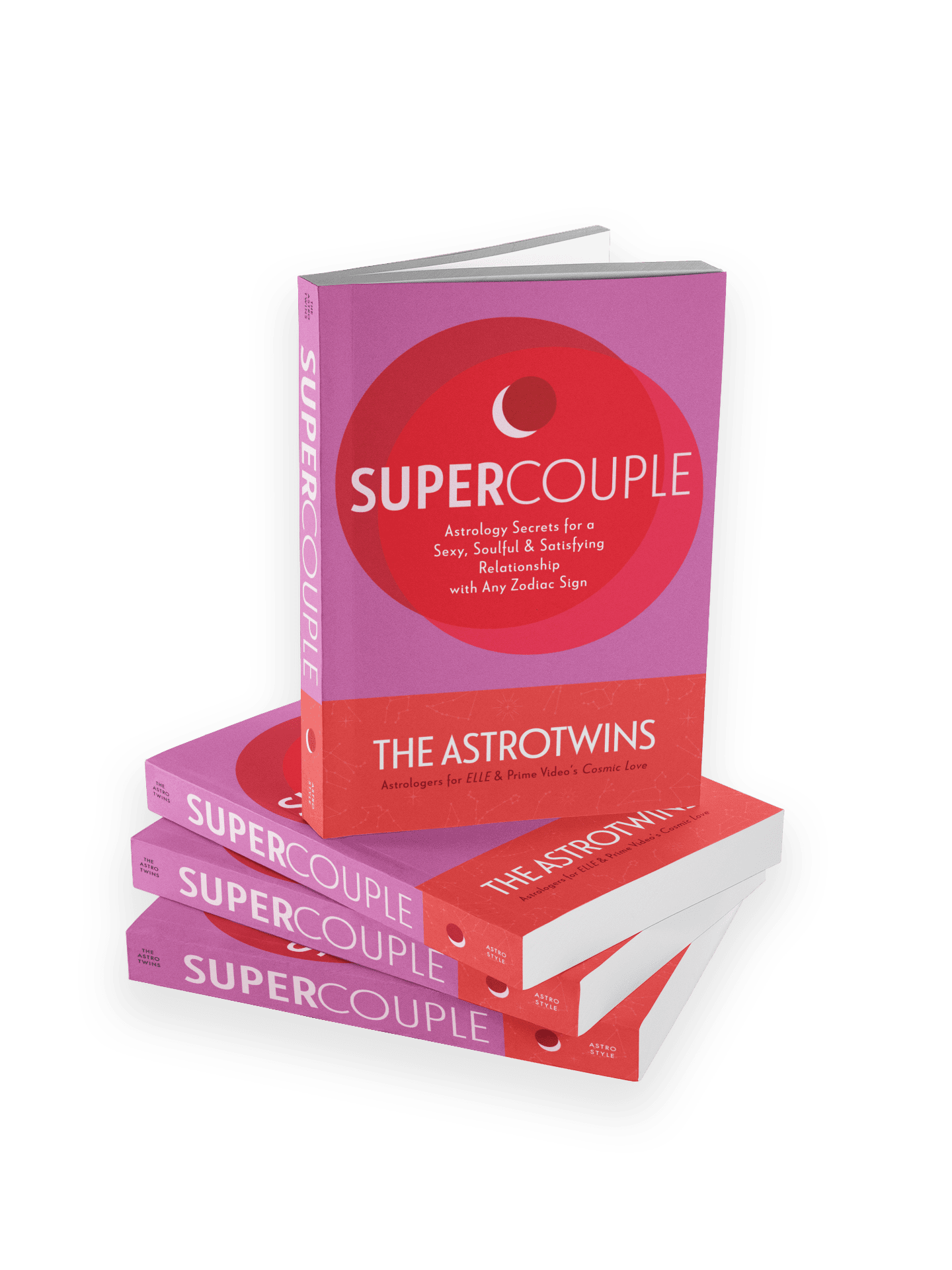 What zodiac sign is your relationship?
Learn the secrets of the composite (blended) chart in SuperCouple, a cosmic care and feeding manual for any relationship. Written by The AstroTwins, astrologers and matchmakers for Amazon Prime Video's Cosmic Love.