The Sun is in Aquarius, the ruler of the future, until February 18. By channeling the collaborative spirit of the zodiac's humanitarian, an Aquarius season meditation can help to bring your loftiest ideas down to Earth and manifest your wildest intentions.
For the past four weeks, can-do Capricorn season helped us get our 2018 goals off the ground. On January 19, rocket scientist (and sometimes space cadet) Aquarius takes the wheel until February 18, sending us into a more eccentric orbit. The caveat: During Aquarius season, there's a tendency to get scattered in too many directions—and completely lost up in our heads.
Aquarius has us envisioning what's next and looking toward the future, which might just put us in a state of analysis-paralysis. This in turn, can actually stop us from moving forward on the inspiring visions the Aquarius Sun can spark. But as the star sign of the Water Bearer, rebellious and free-spirited Aquarius knows no bounds—and rounds up the troops to make even the most out-there ideas a bonafide reality.
To help you harness the power of this future-forward thinking star sign, we've asked our friend Terri Cole—a psychotherapist, meditation expert and awesome Aries—to give you a guided meditation for Aquarius season. Get grounded, set your intentions—and don't hold back! An Aquarius season meditation can help you transmute your brainiest, wackiest ideas into tangible form.
To get started: Find a quiet, private nook or set up a sacred space in your home. Simply press play, and enter the "Zen Den" with Terri, allowing her soothing voice and words of wisdom to ground you in stillness. Be sure to check back next month for the continuation of this ongoing series for more guided meditations with Terri.


Cover Image by Creative Market
2018 is here: Are you ready to make the most of it? The AstroTwins' 2018 Planetary Planners guide you through the whole year—your must-have map for love, money, health and more.
Get yours now!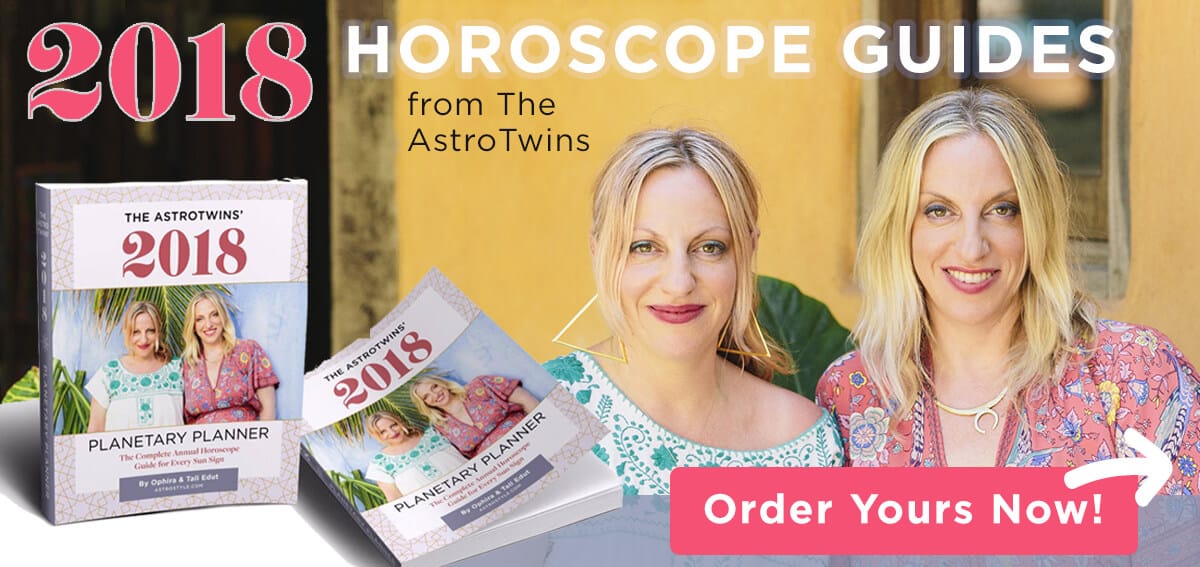 ---
Meet Terri Cole, Astrostyle's Meditation Expert
Terri Cole is a licensed psychotherapist, transformation coach, author, speaker and meditation teacher. For almost two decades, Terri has empowered celebrities, professional athletes, and individuals alike through television, radio, her popular TEDx talk (What if FEAR was just a Feeling?), workshops, and a thriving private practice to redesign limiting mental blueprints to create extraordinary lives. Terri's strategies combine practical psychology, Eastern mindfulness practices, and harnessing the power of intention to create sustainable change. Her wicked "tell it like it is" sense of humor and razor sharp insight combined with deep empathy and understanding gives her a unique ability to reach people and inspire transformation.