Open your heart! On June 21, 2018, the Sun cozies up in sensitive Cancer, coinciding with the summer solstice and cutting a soft silhouette through the zodiac's most feminine sign for the next four weeks.
Every 30 days or so, the Sun visits a new zodiac sign. During this "season" everyone feels the energy of this prevailing astrological energy, no matter what your Sun sign. Cancer season is a homespun solar spell that will emphasize domestic bliss and family affairs until June 22.
Heartfelt Cancer is the zodiac's first water sign, plunging us into our most primal and important feelings and heightening our sensitivity. Cancer season can be a comforting time, but also a highly emotional one. As quick-witted, chatty Gemini season draws to a close, Cancer season turns our attention away from the buzz of the local scene and reminds us that home is indeed where the heart is.
Ruled by the tide-pulling moon, which is always going through a "phase," Cancer is symbolized by the Crab. During Cancer season, you might rediscover your love for your creature comforts, sprucing up your home to make it more welcoming for guests (dinner party, anyone?) and cozier for you and anyone else you might share your space with.
Cancer season also marks the summer solstice in the northern hemisphere on June 21, 2018 (as it does every year), as the Sun passes over the Tropic of Cancer in its imaginary path around the Earth. (We say "imaginary" because duh, the Earth goes around the Sun—but that's how it appears from our vantage point.) Fun fact: The word solstice derives from sol (sun) + systere (standing still) because for about three days, the Sun seems to stop in the sky. It's reached its northernmost point and is now switching to a southbound journey. Interestingly, the Sun rules the masculine, while Cancer governs the feminine. To have the masculine force stop in its tracks for this season to start is indeed a powerful thing!
The solstice has been celebrated around the world with rituals involving both water (Cancer is a water sign) and fire (the blazing Sun). From lighting bonfires to bathing in streams and oceans to celebrating nature and summer's bounty to come, there are no shortage of timeless ceremonies you can try to welcome Cancer season and Midsummer.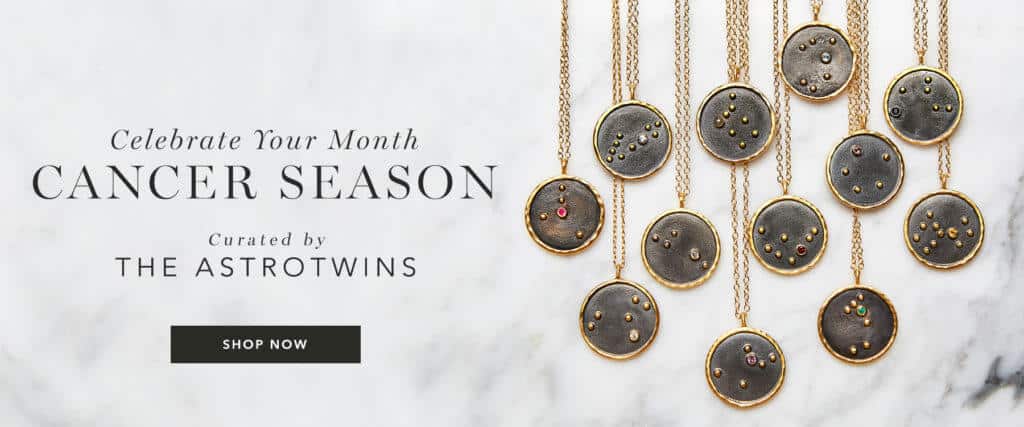 Below are a few tips to sail through Cancer season without getting pulled into the riptides of the emotion ocean.

1. Moods are subject to change without notice.
During Cancer season, our moods might swing more wildly than usual, and we all will, at some point, get a case of "all the feels." So what are you gonna do about it? We recommend NOT lashing out at the people closest to you! If Cancer season makes for a worldwide monthlong case of planetary PMS, just know that, like everything, your intense emotions—or someone else's—shall pass. Best to keep a safe distance whenever possible, and not to get hooked into the drama of it all.
2. Your feelings, while important, aren't the same as facts.
We live in a world where anxiety has become rampant. Much of this is simply a sane reaction to the insane pressures of the modern world. That said, is our culture short on (non-prescription) tools to help people deal with their fears and uncomfortable emotions? During Cancer season, sharpen your emotional intelligence with personal growth books, workshops, mediations and more. We've heard it said that "e-motion stands for energy in motion." Well if that's true, then why are so many of us still so stuck? Most likely, we aren't getting to the root cause of our pain—which of course is not easy work.
3. Your home and family are the focus this month.
We all come from somewhere—and during Cancer season, we're reminded of that fact, whether you still live at home with your parents or you've forsaken every branch on your family tree. The Cancer-ruled fourth house sits at the very bottom of the zodiac wheel, representing our foundations. This is the time to connect with our roots, whether you do a DNA search from 23andme, heal a generations old cycle of pain through Family Constellation therapy or honor your ancestry by reviving a family ritual or recipe.
Since Cancer rules the home, use this season to enjoy yours more, whether you create a little reading nook, a meditation station or spruce up a guest bedroom. (Need some help making your den feel more like a haven? Our Home Decorating Horoscopes have tips for every sign.)
4. Flex your epicurean muscles.

Step away from the microwave; abandon cart in your GrubHub app. Cancer season is a time to nourish ourselves, and that can be accomplished by connecting to the food we put in our bodies. No, this is not a PSA for juicing and cleansing—during Cancer season, our palates may veer more toward Parisian decadence (red wine, butter and garlic sauce, truffled everything) than plant-based dietary restrictions. Might as well just do you…or should we say, fondue you. You might pick up a copy of the new cookbook, Pasta, Pane, Vino, an homage to homespun Italian cuisine written by the editor of the travel and culture website Roads & Kingdoms, and dedicated to the late, great Cancerian food and wine connoisseur himself, Anthony Bourdain.
The caveat? Self-soothing Cancer can awaken an urge to emotionally eat, since food is one of our culture's most widely accepted forms of comfort. During Cancer season, slow down and indulge mindfully—taking part in preparing a meal at least partly from scratch instead of bingeing on ready-made meals while you zone out at your desk. Up your Crab cache by inviting friends over for a DIY dinner party. Turn on some pretentious-but-fun Paris Cafe station on Pandora, pour wine and prep a meal together as you laugh, talk and bond.
5. Honor the women in your world.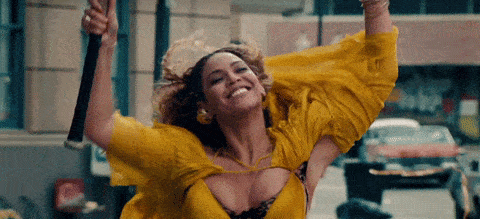 Make way for the astrological Alpha female! Cancer rules the zodiac's fourth house of home, family and women—so this is a month where girls indeed run the world. If it was up to us as astrologers, International Women's Day would coincide with the Cancer new moon. But hey, the powers that be—or at least, their savvier, spiritual First Ladies—stopped taking our advice back when Nancy Reagan left the White House.
But we digress. Let us hereby declare Cancer season a time to celebrate and appreciate the maternal figures and inspiring women in our lives.
You don't have to go around referring to ladyparts as "yonis" or declaring yourself a feminist (don't let us stop you though!). We all have feminine energy within us, regardless of which gender you identify with. What we could all do, is take a stand for gender equality, in ways great and small—which makes us feminist by default! If you're a woman, fight for fair pay. Speak up, voice your opinions, don't end sentences with a question mark unless you're sending a Snapchat to a friend. If you're not a woman or female-identified, take a stand whenever you see an injustice.
6. Go global with your girl power.
Did you know that one in three girls in developing countries are married before age 18? Not only are they left uneducated and economically disempowered, complications during pregnancy are the leading cause of death for 15-19 year-old females globally. Help girls and women gain access to education, healthcare, and economic empowerment. Women make up the majority of the world's poorest citizens. Yet, educating girls—which is forbidden in many parts of the world—is proven to be one of THE keys to ending poverty and forwarding world peace. A small micro-loan from an organization like Kiva—which you could totally donate to if inspired—can help a woman start a business in a developing nation. May we also recommend adding to your Cancer season watch list the excellent Viceland show WOMAN, hosted by Gloria Steinem, which reveals the issues women worldwide are facing. You can also follow Global Citizen to learn more about what you can do to help.
7. Make a date with your muse.
All human beings are creative. It's our birthright and it's in our DNA. Our ability to tap into that force depends on how willing we are to put our inner control freaks in the corner and allow the muse to track us down. We have to be quiet in order to RECEIVE the download of creative energy, and that's hard for many people. We're afraid that if we don't keep a tight grip on our emotions, someone will come in and take advantage of us or worse, hurt us irreparably.
Caveat: Self-protectiveness is a Cancerean trait, but we all need to connect to that vulnerable underbelly of the sensitive Crab during Cancer season. Cancer is one of the zodiac's most feminine, receptive signs, so during this solar cycle we ought to loosen up, soften, widen our embraces and roll out the energetic Welcome Mat. To connect with the creative force within ourselves, we must quiet our "monkey minds" enough to let divine inspiration flow through. And guess what? That requires courage, and most definitely not weakness or submissiveness.
Artwork created for The AstroTwins by Grande Dame
Grande Dame (Tiff McGinnis) is a UK based multimedia artist. Apple, Facebook, MTV Networks and more have all commissioned her colourful visuals. She is a featured artist on Giphy. Many of her GIFS have gone viral reaching over 100 million views. Her style is heavily influenced by psychedelic cartoons, pinball, Art Nouveau, and more. She has shown her work at galleries around the Globe, including 111 Minna, San Francisco. She collaborated with couture footwear designer Terry de Havilland, her designs appeared in Italian Vogue and even caused a viral sensation appearing in The Daily Mail. Recent projects include an animated short of the life and work of famed Southern Gothic Author Carson McCullers. She is a dedicated, creative maverick, with a keen eye for detail, and a color palette all her own. Watch this space!

MIDYEAR SALE: 50% off all 2018 Horoscope Guides!

Make the most of your 2018 with The AstroTwins' 2018 Planetary Planners to guide you through the whole year—your must-have map for love, money, health and more.
Get yours now >